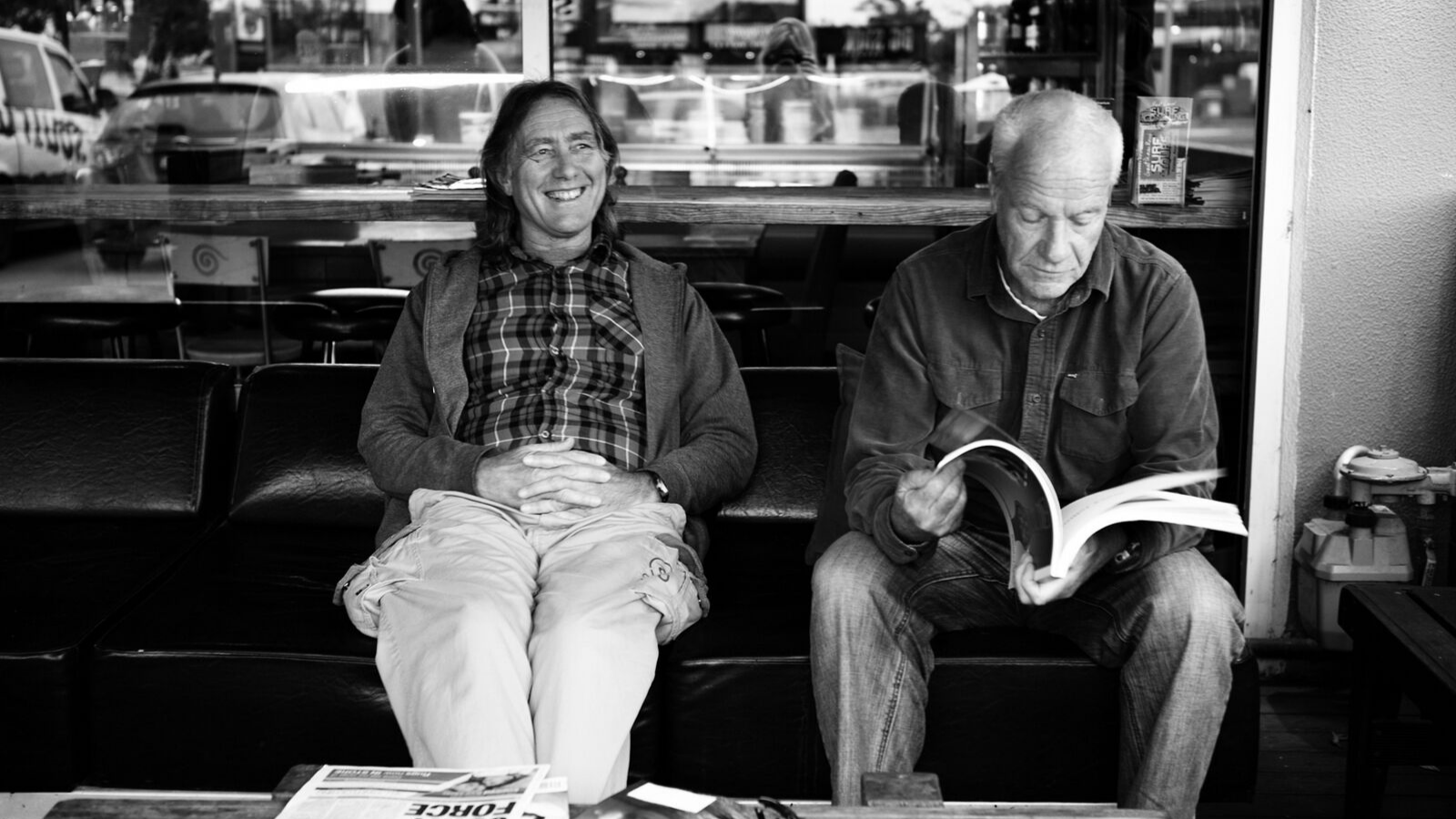 Rip Curl Acquired By Outdoor Specialists Kathmandu
After over 50 years of private ownership, having been founded in 1969, the iconic Australian surf brand Rip Curl has been sold to outdoor and camping specialists Kathmandu. In a deal worth up to $350M (a combination of cash and shares), the acquisition sees Kathmandu become a $1 billion Australasian surfing and outdoor adventure lifestyle company. Rip Curl CEO Michael Daly will continue to lead the firm and will report to Kathmandu CEO Xavier Simonet.
PRESS RELEASE: Rip Curl Founders Brian Singer and Doug "Claw" Warbrick have sold their iconic Australian surf brand to Australia and New Zealand based outdoor specialists Kathmandu.
The acquisition of Rip Curl by Kathmandu creates a $1 billion dollar Australasian based surfing and outdoor adventure lifestyle company, offering a technical based product mix to their combined customer base across wholesale and direct to consumer retail channels.
"There are strong parallels with both Rip Curl and Kathmandu. Both companies thrive on creating high quality, functional products for outdoor enthusiasts, surfers and beach goers around the world. Both brands are also from the same part of the world – Australia and New Zealand. Bringing them together will build on our respective strengths across product, marketing and distribution channels," said Rip Curl Group CEO Michael Daly who is excited about the potential in the merger. "It will be a new world for all of us after 50 years of private ownership, and our entire Crew would like to thank the Rip Curl Founders for everything they have done for surfing over the years," he continued. "Professionally, my team and I are excited by the opportunities that this will create and we look forward to joining Kathmandu and retaining our Vision of being regarded as the ultimate surfing company in all that we do."
It is intended that the brands continue to run independently and look to capitalise on the obvious benefits in the merger; combining expertise to provide great brand and product experiences for customers who share a common love of the outdoor adventure and surfing lifestyle.
Thrilled with the acquisition, Kathmandu's CEO Xavier Simonet said "Rip Curl transforms Kathmandu into a highly complementary, seasonally balanced, global outdoor and action sports business. The combination will support the acceleration of our brands' global expansion into new channels and markets. Sharing a focus on quality, innovation and sustainability, Kathmandu and Rip Curl make for a great cultural fit."
Founded in 1969 and still headquartered in Torquay, Victoria – Rip Curl celebrates its 50th anniversary this year at a time when surfing and the surf market is on the rise again. The Founders are confident Kathmandu is a good home for their much loved brand and Rip Curl crew. There is not much the pair, alongside European Founder Francois Payot, have not achieved on the beaches of the world inspiring world surfing champions like Tom Curren, Damien Hardman, Mick Fanning, Gabriel Medina and Tyler Wright along the way.
The Founders said "After 50 years it's an emotional event for us. Surfing and the surf industry has been an integral part of our lives for more than 50 years. We realise, Rip Curl, our baby has grown into an adult recognised all over the planet and we are proud that we have created one of the world's great brands. We are confident the crew at Rip Curl will continue to look after the brand and products into the future. We look forward to supporting the crew on this journey".
Rip Curl offers a range of surf-related products, from highly technical wetsuits, boardshorts and swimwear to beach lifestyle apparel, equipment and accessories. Rip Curl has a strong brand awareness around the world and operates an extensive network of retail stores and wholesale relationships across Australia, New Zealand, Europe, North America, South America, South Africa and South East Asia.
In a letter to Rip Curl suppliers
Rip Curl will maintain its own identity in the new company. There are no plans to merge the Rip Curl brand with the Kathmandu brand.
The Rip Curl head office will remain in Torquay, Australia and given Kathmandu has limited operations outside of Australia and New Zealand there are no expected changes to Rip Curl operations internationally.
This transaction will create a stronger, more dynamic brand management company consisting of the Kathmandu, Rip Curl and Obōz brands. These brands are complementary in that they do not compete with each other and have a natural balance between winter and summer strengths. It will create some interesting collaboration between the three brands.
Rip Curl are not expecting any major changes to our relationship with our suppliers. Given Rip Curl will maintain its own identity, it is business as usual in our relationship with our key suppliers. We value our supplier relationships and we look forward to continuing to work with you.
The transaction will be financed through a combination including a fully underwritten 1 for 4 pro-rata accelerated entitlement offer to raise NZ$145 million ($90.80 million) and a placement of about NZ$32 million of new Kathmandu shares to the founders and chief executive of Rip Curl, who will receive a part of the consideration in Kathmandu shares.
Mr Singer and Mr Warbrick each hold 35.5 per cent of Rip Curl, and will, along with Mr Daly, receive a portion of 10.9 million Kathmandu shares in exchange, worth a total of $31 million.
The rest of the transaction will be funded through a $138 million capital raise and a new $220 million debt facility. Kathmandu shareholders will be able to participate in the capital raise on a 1-for-4 share basis, and all the company's directors are intending to participate in the offer.
Kathmandu is hoping the acquisition will boost its earnings before interest, tax, depreciation and amortisation by 10 per cent to around $NZ151 million, with net profit before tax of $NZ81.1 million.
After buying Rip Curl, Kathmandu said it would have 341 of its own stores around the world, plus 254 licensed stores in Australia, New Zealand, North America, Europe, South East Asia and Brazil.