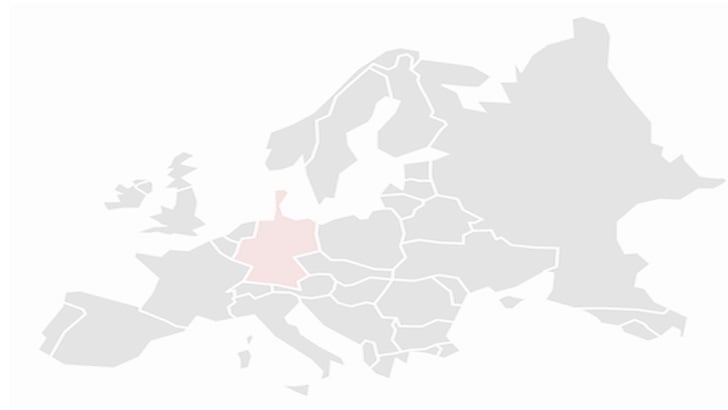 German Boardsports Market Insight, Autumn 2018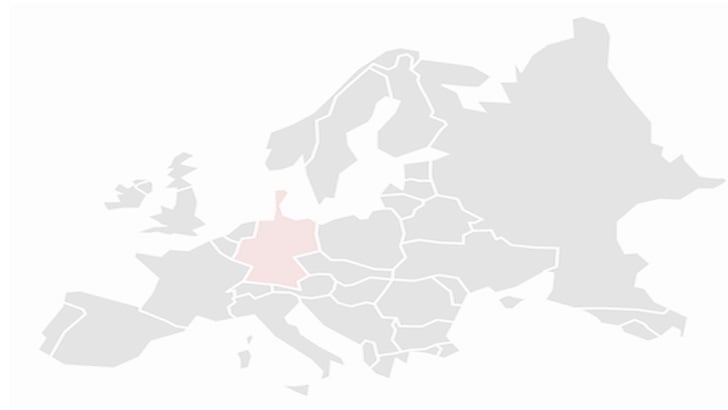 When temperatures in Germany sat at the tropical 40°C mark for an extended period, it became clear to everyone what consequences global warming will have, even in the temperate zone. Sales of textile products in the spring were slow – in the beginning, it was simply too cold, and shortly afterwards it was way too hot for long trousers and transition jackets.
The German e-commerce association announced that the number of online orders increased by 9% in the second quarter to a total of 2.8 billion euros. Things are still growing and German online retailers are facing serious competition from China. JD.com and Alibaba are in the starting blocks to participate in e-commerce in Germany as well and aiming to gain market share from Amazon. The digital trend in shopping remains unbroken and led to busy days at the parcel delivery service, which had already processed as many parcels in the summer as on some days during last Christmas!
"Just because there's snow, doesn't mean everyone starts snowboarding again. The situation is similar with the kids who get on skateboards. You can see them in many places, but far from the level of 15 years ago. Overall, the kids are no longer as focused on one thing as they were at the turn of the millennium," says Jörg Ludewig, owner of Urban Supplies in Wiesbaden.
Let's ask: How have skateboard sales generally developed in spring/summer 2018 for decks and complete boards? "Hardware sales development was positive for us. It did not explode but was significantly higher than last year. Decks, trucks, wheels in particular. Completes have risen slightly," Jörg continues. "At the moment we are on the same level as last year with a slightly stronger summer than 2017, we also expect to reach our planned values for Q3 and Q4," says Maxi Schaible of Beast Distribution. "Deck and Complete sales increased significantly – a good sign," says Martin Propfe of Pivot Distribution. Richie Löffler and MDCN were also doing well and see clear growth. With many people buying a skateboard "again". " Sales are positive and we have growth compared to last year — both for individual brands in the portfolio and for total sales," explains Philipp Schmidt of Mosaic Sales. With 247dist., deck sales have increased by 15% on average, according to Nils Gebbers. Santa Cruz, Welcome, Toy Machine, and Powell Peralta Flight Decks have even risen strongly. Completes sales are up by 25% – especially for the classics like Santa Cruz and Powell Peralta.
What about the longboard/cruiser/surf skateboard business in the last half-year? "The market is stable or even rising slightly in the high-end segment. You notice that many have sold off their stock and many "lateral entrants" have said "goodbye" to longboarding again because it's not so easy to make money," reports Richie Löffler from the far north. Martin Propfe from Pivot adds: "After the long time when traders have ordered virtually no longboards, longboards are now often used again. The amount has no comparison to the number we were doing few years ago, but still makes up a certain part of total sales." Urban Supplies is selling longboards and cruisers in the same way as in the previous six months. "We're selling off our stock, which is fortunately in the flat 100s. The supply of goods in all shops is likely to remain extremely above demand." "Again, most articles are sold at regular prices," adds Nils Gebbers from 247dist. Markus Hensinger of L.I.N.K. Distribution sums up the longboards category as follows: "In the meantime, everything has settled down and stabilised back to the level of 2011. You can be positive again, because high-quality longboards and cruiser boards are still in demand and especially sliding is very popular, which is also noticeable in the sales figures of the longboard wheels". Martin Propfe of Pivot can see an increasing demand for surf skateboards. "In our case especially after the completes of YOW (Your Own Wave), which in contrast to other surf skateboards simulate the movements of surfing almost 1:1. This allows you to train your surfing memory while riding with a YOW board so that you automatically call up the correct movements in the waves and thus improve your surfing technique – even if you can't be in the water."
How's the skate shoe business? Philipp Schmidt of Mosaic Sales hits the nail on the head: "Vans is charging, so is Nike, Adidas has its place and the rest of the manufacturers are fighting for the remaining 30% space on the shoe wall."
How has the skateboard dealer structure in Germany developed in the last six months – have dealers died off, have some removed skateboarding from the range, are there new dealers? According to Richie Löffler, more dealers have sadly given up: "Currently it is very difficult to maintain an independent core shop. There are hardly any new shops." "Unfortunately, a few local skate shops have closed, which is a pity for the scene," Martin Propfe points out. "The shares of the large online shops and chains in total sales continue to increase." The dealer structure for Beast Distribution has not changed since last year. Their goal is to grow with the same portfolio of dealers. "We don't try to open too many new accounts and try to push our existing customer base in the best possible way", says Maxi Schaible. "There has been a prolonged movement in the market. There are new customers – not even so few," says Jörg Ludewig. "Existing customers reduce their commitment or stop completely. That's been the case for some time." Philipp Schmidt adds: "For some traders, skateboarding is no longer attractive – on one hand, financially because of poor margins, and on the other hand, some of the traders are getting older. This brings with it a shift of interests and so the assortments in the shops change. For the big dealers we work with and who focus primarily on skateboarding, the numbers are good and they also sell our hardware."
Manfred Leupold is a "veteran" in the business. He has been surfing since 1975 and has been running the Surf+Snowcenter Augsburg since 1983. "One is always euphoric when the winter is good, but that one sells much more now, that was not always the case this didn't mean more products were sold. There is fierce cut-throat competition, which is why traders break away and you can live on. There is hardly any growth in snowboarding, sales have remained similar, but our net profit has been significantly higher because we have become more price-stable. When it comes to Stand Up Paddling, the weather is great. We have €299 boards, which are going out of stock slowly, but also boards for €1,500. Last year the very cheap boards went better but now most people have become a little smarter and choose quality because the cheap boards are only a better version of an air mattress. More and more people are realising that these things will break after two years and are buying something worthwhile!"
Heiko Schatz (Bavaria representative for RRD & JP) sees the SUP market still rising and can also profit from the sale of the €300 cheap sets. This puts people on the water who would have been deterred by the retail price of a premium set, he says. "Anyone who actively operates or wants to get into Stand Up Paddling will soon notice that there are big differences in inflatable boards. The customer will sooner or later visit a specialist shop and look for competent advice and a wide range of products. So it's hardly surprising that new dealer inquiries, especially from the water sports sector, come in and existing SUP dealers report back with sensational sales. Germany certainly still has potential with hardboards, especially with people who live by or near the lake. There are also other new Stand Up Paddling categories, such as tandem boards for two or more people and corresponding races. In general, there are more and more SUP events and participants who then stock up on equipment."