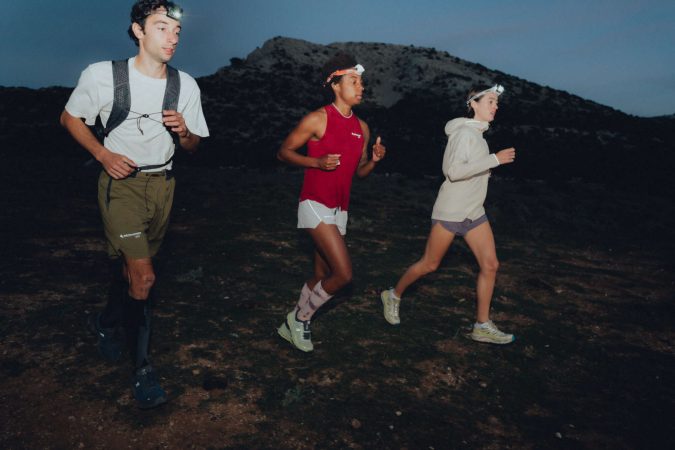 Klättermusen Kicking Off SS23 With 'Long Days & Fast Nights' Collection
For decades Swedish outdoor brand, Klättermusen, have been makers of innovative and understated Mountaineering equipment. Their designs combine utility and extreme durability, always with consideration of the environment in mind. To exhibit their philosophy, "Maximum safety for you, minimum impact on nature" each piece of equipment is rigorously tested in real-world conditions committing them to produce the best and most sustainable equipment around. More recently, with the highest standards and minimum impact on nature, the brand has expanded, producing premium, sustainable and highly functional outdoor apparel.
Klättermusen's SS23 collection,' 'Long Days & Fast Nights', echoes the notorious pioneering spirit of the brand, offering durability and protection for days and night of long adventure and fast-paced thrill seeking. Designed for control over pace and the elements, the collection motivates outdoor enthusiast to purse any challenge and terrain and to "fully enjoy and embrace the outdoors in all of its natural glory". For the long days of adventure, garments such as the waterproof and packacble Syr Hood Parka offer stand-out technology; the brand's lightweight Levitend® fabric in a Cutan® construction is breathable, completely waterproof, and unrestrictive.
When dusk falls, the Klättermusen collection also caters to light equipment needs for high energy activities such as fast trekking, biking, boarding and climbing. The Tjalve 2.0 is a small, lightweight 10 litre essential daypack refined for fast-paced activities. It's carrying system in combination with the "4-S sternum strap ensures the bag fits close to your body's centre of gravity, and the adjustable shoulder straps and back panel come in 3D-mesh for better ventilation". Check out some more of the pieces below, and head to Klättermusen's online store to discover the full SS23 collection.