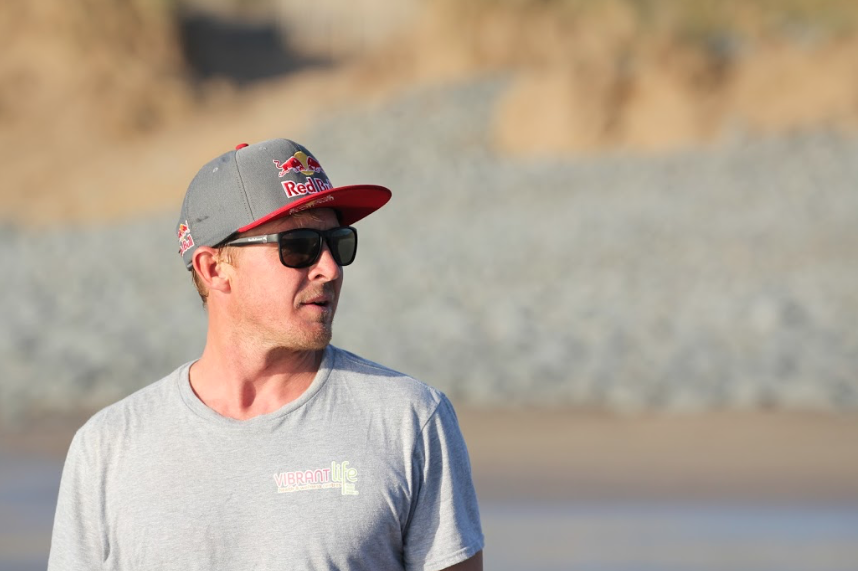 HKT To Distribute Red Bull SPECT Eyewear In UK
Red Bull partners with SPECT eyewear to produce a range of eyewear products for a range of sports with HKT Products distributing them in the UK.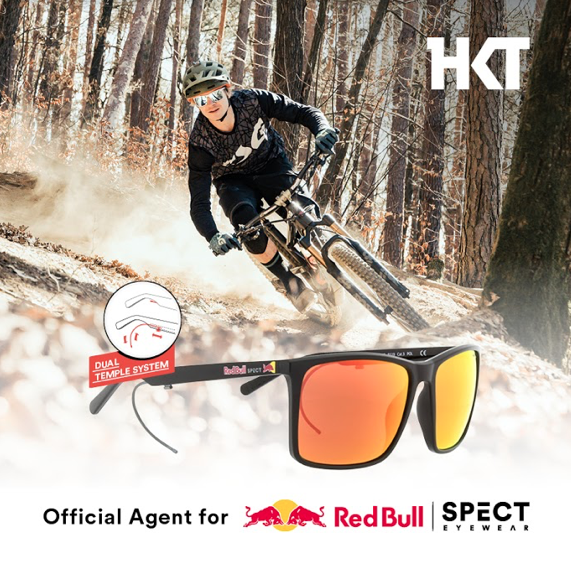 Press Release: The iconic Red Bull partner with Eyewear Specialists SPECT to bring a range of market leading eyewear and goggles for all sports, HKT Products bring them to the UK
HKT Products are extremely excited to announce their new partnership with Red Bull SPECT eyewear. In 2016, eyewear brand SPECT (part of the Austrian based Michael Pachleitner Group) , and energy drink producer Red Bull entered a close partnership. Collectively they combine their years of experience pairing product development and marketing with design and expertise in the optics field. In cooperation, they have developed a market leading capsule collection that includes sport specific sunglasses and goggles.
"Its a dream come true working with a brand like Red Bull SPECT. Since being young I've looked up to many Red Bull athletes and watched countless hours of Red Bull supported events. This eyewear collection is incredible, they are functional for mountain biking, running, cycling and just about any activity I've managed to throw at my pair. You don't realise how often you have to readjust your sunglasses until you never have to do it again! I'm excited to get out and present the range to stores and work with people to continue developing the brand" Davi Birks
Eden Palm, head of International sales added "We are very pleased to be working with HKT for the UK and Ireland market. From day one, I was impressed by their enthusiasm and professional manner. Our product appeals to active people across all genres, but working with the guys from HKT has opened new doors for us as we expand our product offering, to cater for the MTB market specifically. Davi Birks from HKT will be managing day to day sales and enquiries. We look forward to working alongside HKT and building the distribution together!"
The range consists of three price points with varying levels of functionality. Each model has the distinctive
Red Bull SPECT Logo located right by the temple, depending on the style this is either presented in loud and proud, or alternatively in a more subtle subdued grey/black combo. This appeals to both the Red Bull 'fans' but also people who are looking just for the shape & function and a more understated look. All shapes also serve females & male, as well as small and bigger faces. As you would expect from a company with an extensive history in the optics market, all of the lenses are polarised and protect against harmful UV rays.
SHOUT // Whether in the mountains or at the beach, these stylish sunglasses make you look good all day.
These versatile shades come in an array of trendy colours and shapes. But they don't just look good, they also feel amazing. Their high-quality soft touch finish provides a unique wearing comfort. Shape, colour and finish are completed by polarised lenses. These ensure clear vision for sports and leisure activities.
ULTRAFLEX // The ULTRA FLEXIBLE STYLES are extremely bendable and resist extraordinary stress. Thanks to the special memory function, they keep their shape – always.
WING // The pièce de résistance of the range is the Red Bull SPECT WING, dual temple system. A patented
design used only by SPECT. The Dual Temples System is extremely useful for sporty activities, therefore
also for mountain biking. By moving a small slider on the main temples, a second hidden metal temple
extends out and wraps around the ear. The flexible wire hugs the ear securely and while providing best hold during sport – or any other activities.
HKT Products & Red Bull SPECT are supporting all new retailers with POS and merchandise material, this
includes branded box- and case packaging for each product as well as (lockable) display options and a variety of picture boards in different sizes for store set up. Additionally, they can offer individual solutions for
shops depending on the need of an event or the retailer along with marketing support and staff training.
Like what you see or just want to learn more?
Get in touch with HKT Products below to request more information and to book a presentation of the brand.
Office: (0114) 327 6592
WEB: WWW.HKTPRODUCTS.CO.UK
EMAIL: [email protected]
LURK: @HKTPRODUCTS
*EMBARGO UNTIL 03.06.2019*