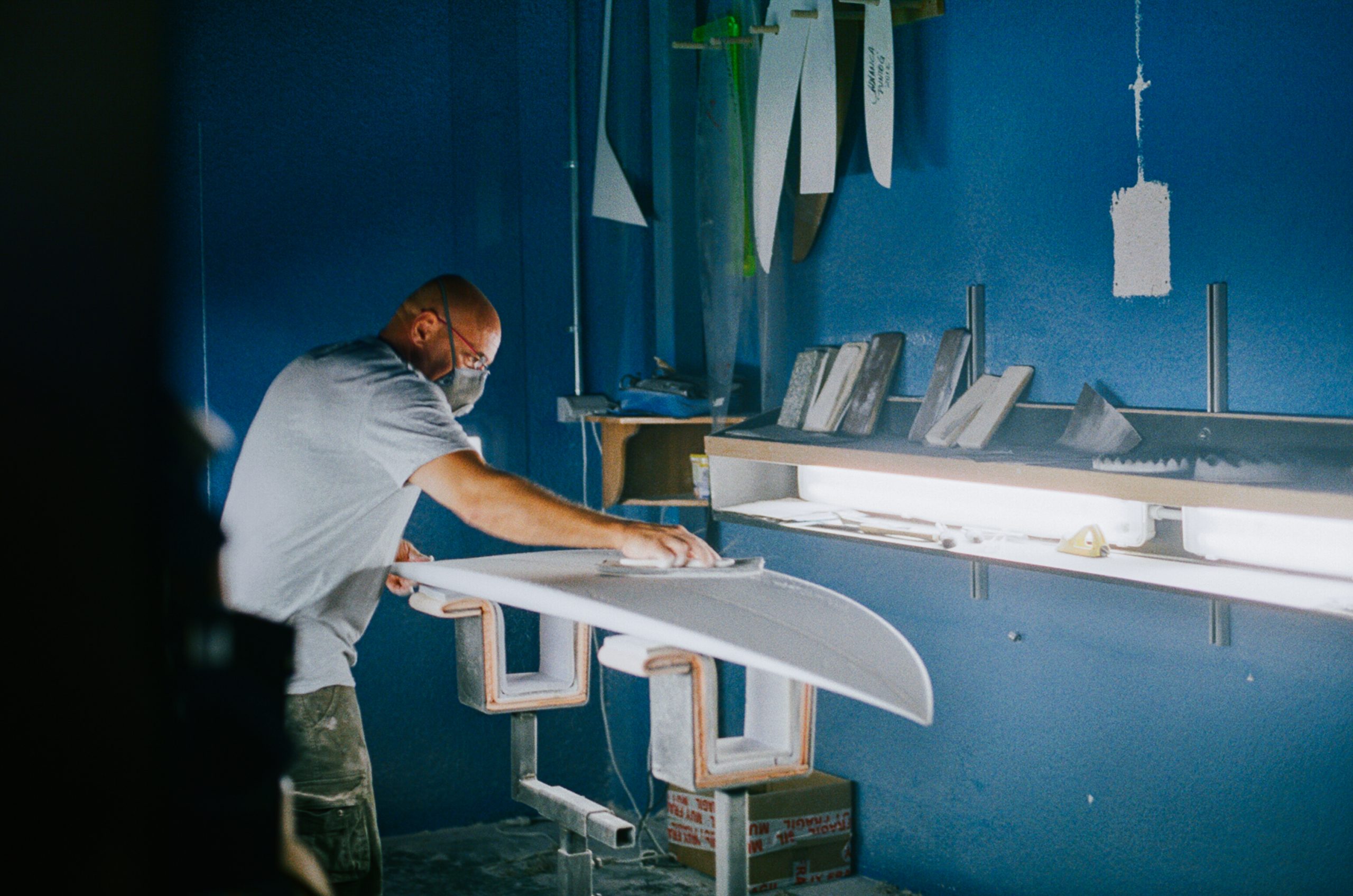 Johnny Cabianca On Current Surfboard Retail Landscape & Shaping Boards For World Champ Medina
Brazilian born surfboard shaper Johnny Cabianca, best known for shaping World Champ Gabriel Medina's boards moved to the Basque Country in the year 2000 and opened Basque Country Surf Company (BCSC) with local shaper Mikel Agote in 2016. The family man and former Pukas employee takes the hot seat for this issue's Big Wig to talk us through everything from the formation of BCSC, his views on the current surfboard retail landscape, eco boards and Asian imports, to his beginnings in Brazil where he grew up as friends with Medina's stepfather. Read on for the story behind one of the surf industry's best-unsung heroes. Interview by SOURCE Editor, Harry Mitchell Thompson.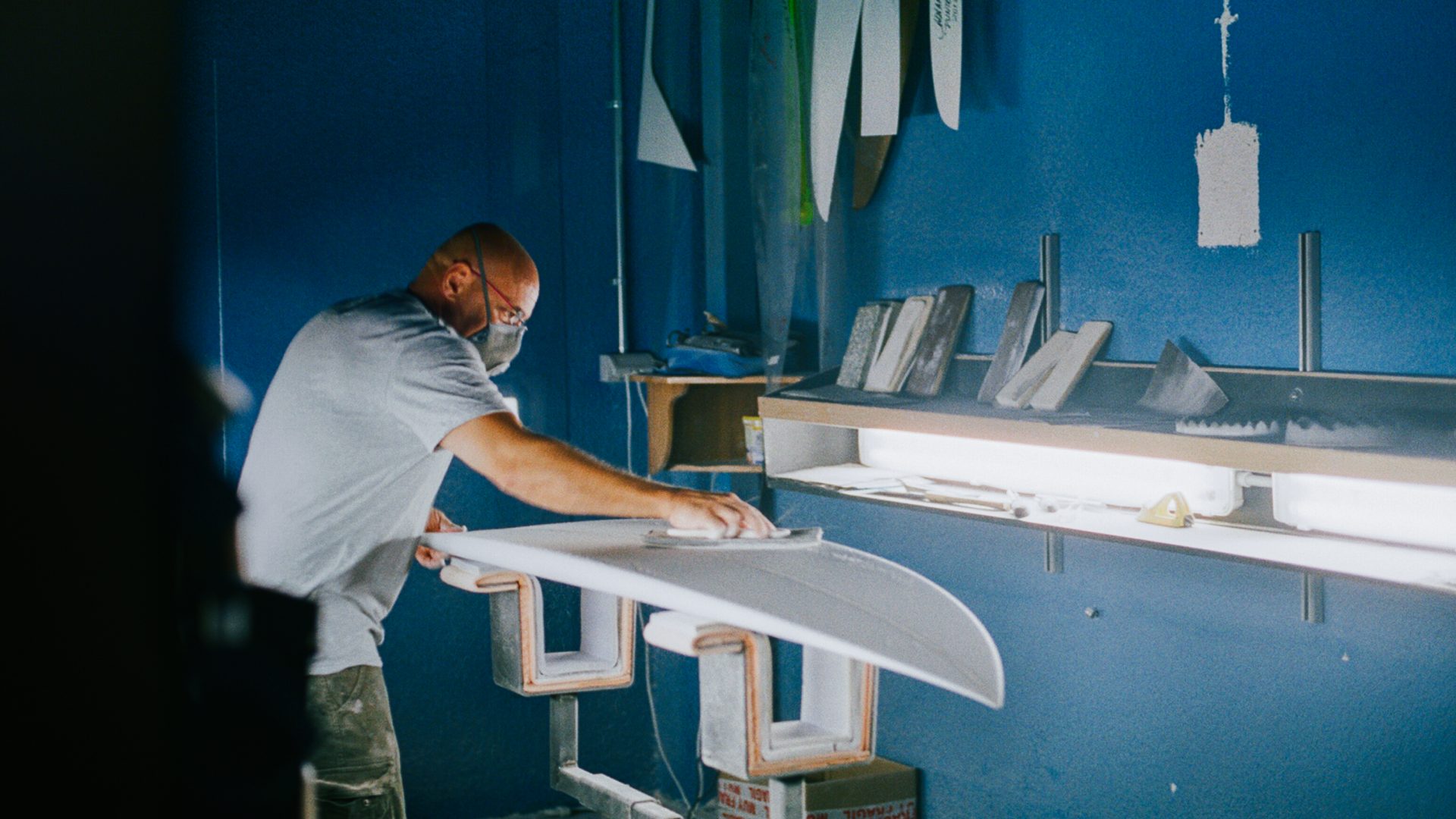 Johnny, please tell us your history.
I was born in São Paul, Brazil one hour from the beach. My family used to go to the beach for holidays when I was a kid and seeing surfers always fascinated me. When I was 13 years old, my older brother got a surfboard. We shared this board between the three brothers and repaired it ourselves whenever it got dinged. By the time I turned 17-18, fixing surfboards had become a little business for me and a friend of mine. It was also the time I built my first surfboard. Coming from a traditional family, where the most important thing was getting a good education, making surfboards was only possible part-time while going to university. In the beginning, I didn't shape but did all the other parts of building a board: glassing, sanding, painting. And then I started to create my own shapes. When I was 31 I moved to a beach town called Maresias (the place Gabriel Medina is from) where my production output grew bigger. In 2000 I received a proposal to come to Europe to build a CNC machine in Santander. From there the story goes; I went to work at Pukas for a little while, then in Portugal for one year, then to Hawaii for over a year and at the end of 2003, I came back to Europe and have been here (almost) ever since.
Please could you explain your relationship with Gabriel Medina.
Growing up and going to the beach I became friends with two guys, Charles (Gabriel's step dad) and his brother Richard. They were part of my crew and before moving to Maresias (BRA), I knew Gabriel's mother Simone really well. It's a small place where people know each other. Gabriel was a little kid back then. When I moved to Europe I lost contact with them. In 2009, Gabriel was 15 years old and came to Europe with Charles to do some surf events. This brought us back together and it's when I started doing boards for him.
You started BCSC with Mikel Agote in 2016. How did this come about?
I decided to leave Pukas at the end of 2014 to start my own label Cabianca Surfboards. For one year my little family and I moved back to Maresias to start things off. In 2016 we came back with the plan to build a factory in Europe (Zarautz) and my good friend Mikel Agote had the idea of starting his own brand as well. So we decided to join forces; it's great to have a local person by my side running this company here in the Basque Country. We currently have five people working at the factory. We have a nice building in the industrial area in Zarautz, sitting at around 300m2. We have the capacity to produce up to 10 boards per day. We have an AKU CNC machine, in my opinion the most developed cutting machine, which makes the most precise pre-shapes. We build PU/Polyester boards using the best materials on the market: Artic Blanks, Silmar resin, Hexcel fibreglass and we have our own construction in EPS/Epoxy.
How do you distribute your boards globally?
Doing surfboards for me is natural. I know what it takes to build a good board. When it comes to sales, I am happy not having to think about it too much. We're continually building a network across the world by choosing partners in different countries; Gabriel's name helps this a lot. We work with great partners in some countries, while in others we are still struggling to find the right person…
Do you do guest appearance shaping sessions around the world? Do you have any shapers come and use your facility?
I regularly go to shape at Pro Ilha Surfboards in the south of Brazil, they produce all Cabianca Surfboards for the Brazilian market. But doing any more than these two trips a year at the moment just isn't viable with running the Basque Country Surf Company as well as having two little kids at home! Our factory is open for any shaper travelling who needs to build a few boards. But we don't build surfboards for other brands.
How do you see AI/robots affecting the surfboard shaping industry? Will a computer ever be able to make a surfboard from start to finish? How do we use robots to help, but not replace people in our industry?
The CNC machines cutting surfboards are basic compared with CNC machines used in other industries. A lot of money had to be invested to invent something automated to replace the manual work of building a surfboard. After the pre-shape (done by computer), even in big productions in Taiwan or China all production steps are done by hand. But surfing is definitely growing… so maybe it becomes interesting enough for someone to invest in this technology. For now, small productions like ours are needed to build custom boards especially for professional athletes.
Please explain your process you have from designing a surfboard right the way through to shaping, sanding, glassing.
First of all I develop a shape, which I test with team riders to make it a "master" board model. After this I re-dimension the master to make a list of stock dimensions – but most of our boards are custom made, meaning I change the master according to the needs / weight / size of each surfer. I use Shape3DX and AKU programs to design. After cutting the board on our AKU machine, I spend 30-40 minutes in the shaping room, finishing the pre-shape, opening the holes for the fin plugs before either painting it (if it has a spray) or handing it over to the glasser. If a board is slightly different to standard models, I'll be part of the glassing process myself. Then it goes to hot coat and to the sander. Of course the process can vary depending on the construction; EPS/Epoxy boards need more steps.
What are your thoughts on the current surfboard retail model and how it will change? How is the internet and social media affecting how people buy surfboards?
In Europe surfers like to consume what's in the media. It doesn't matter which segment of surfboards (high performance, retro etc), but surfers like to consume labels from Australia and the USA. The surfboard industry in Europe is younger than on other continents and doesn't have a big history or as much credibility. Most of the people building surfboards in Europe come from outside (me included). So the bigger players for sure get the top labels. Regarding selling online, I can only talk of my own experiences, which might not be representative of the whole market. We had a web shop where people could build their custom board and pay right away. Not many people seemed to trust this service. They want to talk to the shaper, get personal feedback before deciding to buy. So the kind of surfboards we make; high quality custom surfboards, are maybe bought online but not with one click in a web shop. Since we removed the web shop and made it an enquiry platform only, many more people sent requests.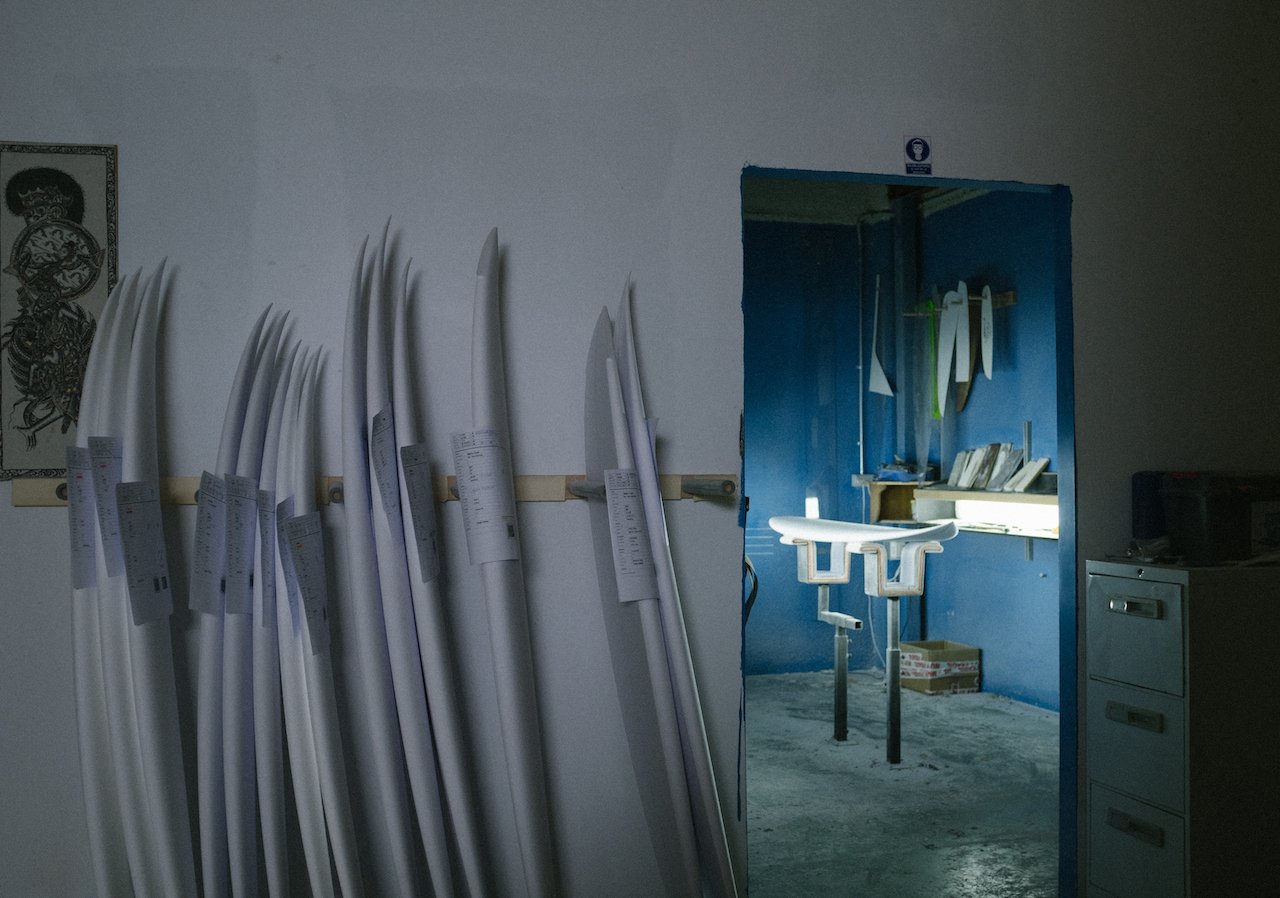 Any thoughts on boards imported from Asia?
The quality of the boards produced in Asia is getting better and better. But it's still boards that have to be pre-ordered a long time ahead and have no options to be customized (one by one). With fun boards and retro boards, dimensions don't play such a big role, so stock dimensions might work for them. For performance surfboards it's different. As a shop you need to have a big stock to have the right board for every surfer. Often times big stocks get old, then have to be sold cheap. As Asian operations are on the rise, the market is oversaturated with surfboards and this automatically lowers the price. I have been building surfboards for 40 years. Good quality doesn't seem to matter too much to many surfers these days. I hear many shop owners talk negatively about the quality of many big labels, but it's still the ones they buy the most of as they get the best payment terms to buy them. The big labels come up with something new; a new model, a new construction, no matter whether it works or not, it's created to make people feel they need to have the latest model. So there are definitely more boards on the market than needed and in the end surfboards aren't ecologically friendly. As a note to clients, even if there is a sustainable sticker on a board or a claim of zero waste production behind it, I would check just what that information really means.
Which materials do you believe will be the future of surfboard manufacturing?
The standard is still PU/Polyester (90% of the athletes on the CT use this construction). It has the best feeling, allowing pro surfers to achieve good scores. This year we really feel that people are ordering many more EPS/Epoxy boards. But there are always some contradictions. While many people are becoming more and more concerned with owning a greener board, at the same time the trend still adds carbon to every board… For now it's basically those two types of construction mentioned above. Of course there are also boards made in XTR, wood, etc… but a real alternative, a really sustainable solution is still missing.
What are the highlight features of Medina's boards?
I've been talking a lot about the two models he mainly uses, the DFK and the Medina. Our website goes into great detail about the specifics, but what he really likes are round tails. And he really isn't a great fan of EPS/Epoxy.
How will you shape a board for Medina differently for the ocean Vs the wave pool?
Basically there are two different types of wave pools: static ones (like river surfing) and more 'real' ones such as Wavegarden, Kelly's wave, etc. Gabriel doesn't really surf on static waves and for comp pools, we make him the same board models as for the ocean. For static waves I've developed special models, although they aren't tested by Gabriel.
How far do you see the Brazilian storm continuing? Is it possible we'll see a Brazilian winner of every CT stop this year?
The storm passed by, but it's still raining! Surfing is gaining more and more recognition in Brazil. Schools like Gabriel's "instituto Medina" help promoting more and more talent. Brazil has been playing an increasingly big role on the CT for a long time now. A Brazilian winner at every stop of the CT this year… I doubt it.