Retailer Profile: Vans Shop Riot 2016 Winners, Bana Skate Portugal
Bana is a Portuguese surf and skate shop based directly between Lisbon and its stylish surf suburb of Cascais. Started by José Marques (aka, Bana) in 1992, the shop won the Vans Shop Riot 2016 and they are a store doing things the way they should be.
Please give a brief history of your store including when it was started, who started it, who the owners and key players are.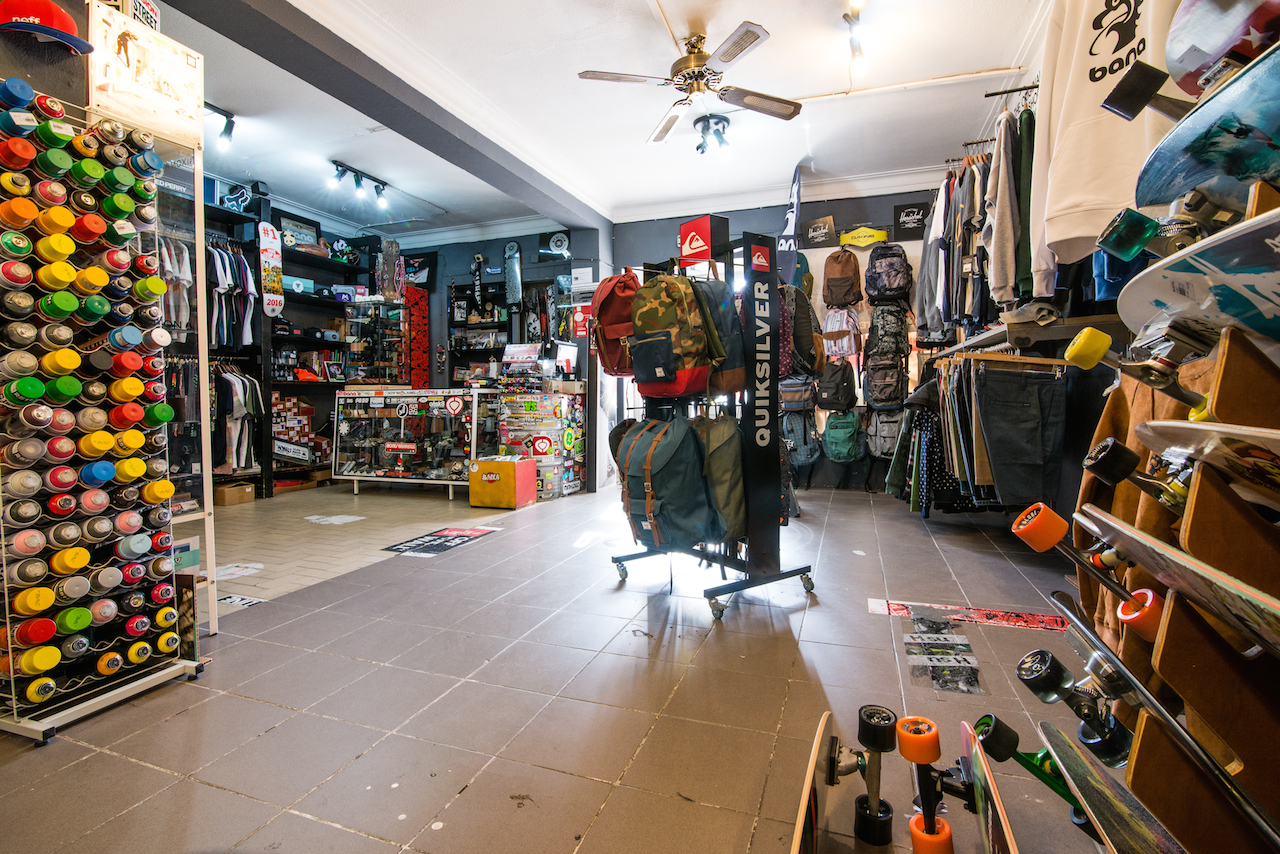 Back in 1992, I took my father's advice to open a surf shop. Initially it was a small shop with little more then 18 square meters, but different enough to gather a group of loyal customers. The idea was simple, to be a pioneer through betting on alternative brands in streetwear, skatewear, surfwear and some very exclusive products. This idea combined with a very smart sales strategy based on very professional but friendly service, where the costumer's needs always come first, was a hit! The charisma of the store grew quickly and soon people from all over were coming by.
In time, Bana became a cult brand locally and youngsters from all over Lisbon were using the Bana stickers proudly on their surfboards and cars. Today, we see the sons of old costumers coming to visit the store and more then ever, the Bana brand is reaching more and more people.
Seeing the success these kinds of items were achieving, I created my own line of products which now sell in his store. Once again, it was a hit! And to people who aren't just skaters and surfers; actors and musicians wear them too.
Today, the store is 150 square metres and the prime bet is on sneakers (+200 models on display), clothing and technical material (+150 skate decks and lots of surfboards), and always with a relaxing and cool environment.
You won the Vans Shop Riot last year – tell us more.
It was great and not only because we won! We were able to interact with skaters and shops from all over and it's always a blast to be able to exchange knowledge and crazy stories with people who have the same love for the sport.
How is the skate scene in Lisbon?
It's growing! I wouldn't say it's as mainstream as other places but you can clearly see that year after year there are more people participating. We already have a few great skate parks scattered through the city and conditions are improving, which will make it easier for Portugal to have better and better skaters every year.
What are five products you couldn't live without right now?
I couldn't live without my Vans sneakers, Primitive boards, Herschel backpacks, Thrasher t-shirts and of course my Bana caps.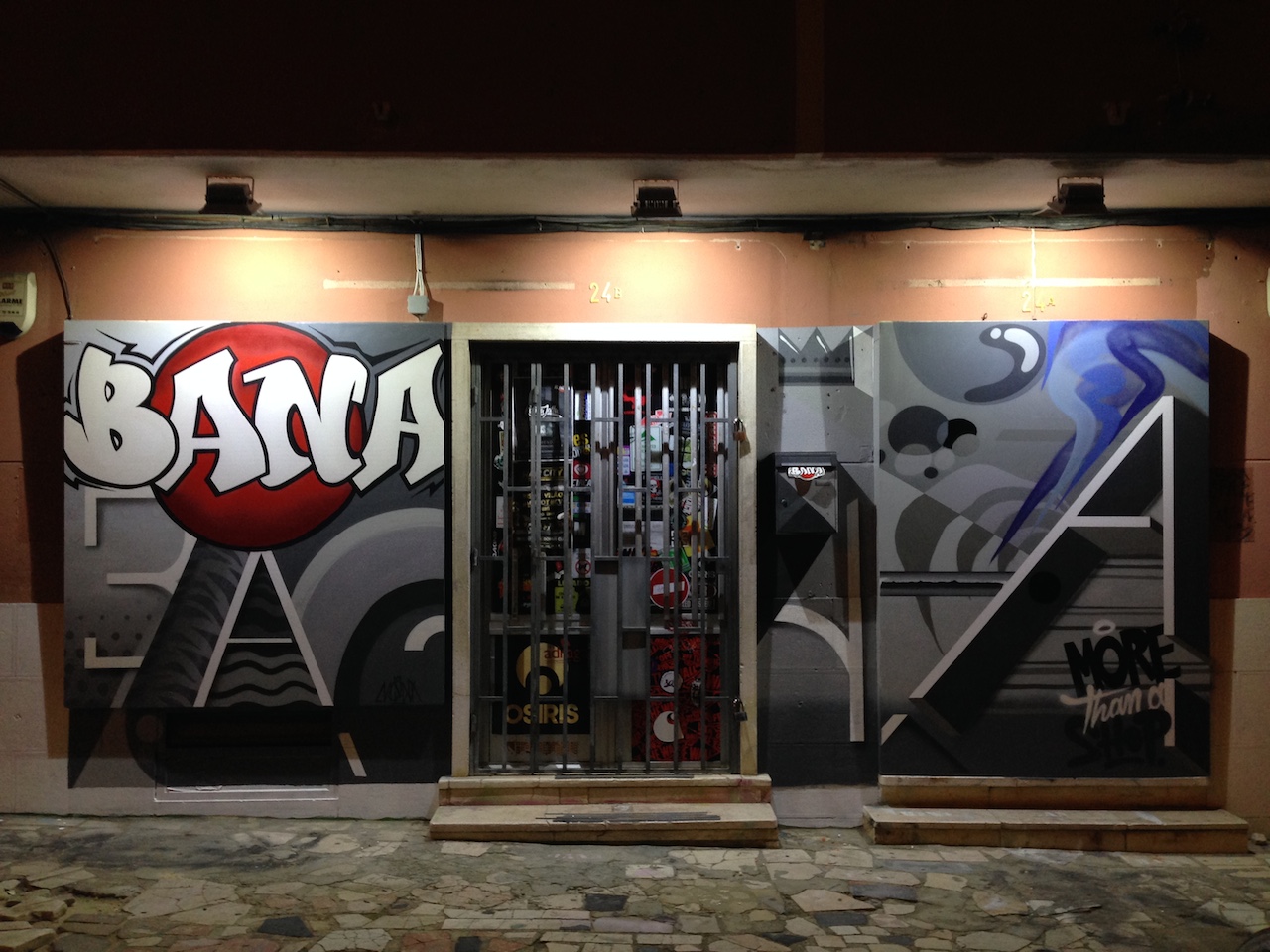 Did your store's sales increase or decrease over last year?
There was a small increase in this year's sales over last year because I think the consumer in Portugal is becoming more and more optimistic about the economy and the younger generations are more into surfing and skating than a few years back. This is why we are betting hard on the younger athletes that will build the future.
What makes your store different and in what ways does your store excel beyond your competition?
I think the difference comes in many ways; we keep the shop fresh and it always has a good vibe, we bet on new and exclusive products, our costumer relations are tailored and are our priority and we know about every product we sell. But our biggest difference is definitely our costumer management – we want to make people happy and informed.
Please could you explain your social media marketing strategy.
Right now we are starting to apply our new social media strategy. Our bet will be on cool, fresh, clickable content, mostly based on our sponsored athletes. More than talking about the brand we want to talk about the people we touch, the values we stand for and promote our Portuguese roots further.
As brands are gradually moving mainly online with direct to consumer sales, what does a bricks and mortar store offer that online can't?
It's true that all brands (at least the wise ones) are moving towards a model based more on online sales over anything else, but the truth is nothing will ever substitute the local store. That friendship you make with the staff, that feeling you get when touching the product, trying it out for a perfect fit… it's a different experience, meaning it's unlikely it will ever be surpassed by digital.