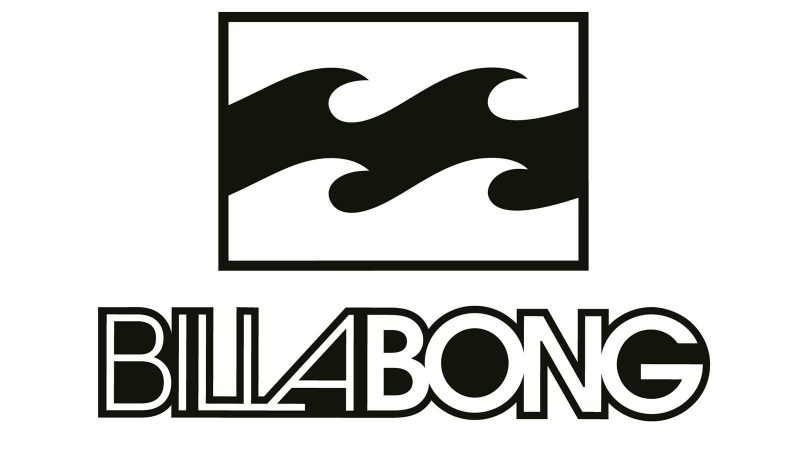 Billabong Reports Mixed Half-year Results As Boardriders Acquisition Looms
The boardsports industry has not exactly been "business as usual" these past years. A painful reminder arrived with Friday's half-year earnings calls by industry behemoth Billabong International Limited, home of iconic labels Billabong, RVCA, Element, VonZipper, and more.
The company has been diligently following its seven-point turnaround strategy for the past years and announced substantial improvements at last year's general shareholders meeting. Accordingly, Billabong's stock price (BBG:AU) has been improving over the last six months.
But as Billabong CEO Neil Fiske outlined in Friday's presentation, global challenges continue to weigh down the company's balance sheet. For the six months ended Dec. 31, 2017, Billabong reported revenues of A$474.5 million, down 1.5% in constant currency.
First half Earnings Before Interest Taxation Depreciation and Amortisation (EBITDA) came in at A$19.3 million, a 19.1% year-on-year decline as reported, or 15.9% in constant currency. Net Loss After Tax increased to A$18.4 million from A$13 million in last year's period.
Putting the results in perspective, Billabong Chief Executive Officer Neil Fiske said: "The results we are reporting today are consistent with the updated guidance given in January – namely that we would be down in the first half."
Brands in detail
As a major positive development – and testament to the power of Billabong's brands – gross margins across all regions are up 100 base points year-on-year from 51% to 52%. Looking closer at the brands, the Billabong brand was down 0.5% globally, down 4.7% in Europe and down 11.5% in APAC while posting 13.1% growth in the Americas.
RVCA was the star performer with 9.6% growth globally in H2/2017. Europe led the way with 26.6% growth for RVCA – although market penetration is still comparatively low – followed by 11.7% increase in APAC and 8.2% in the Americas.
The Element skateboards brand was down 13% globally in the half. Sales were down 14.1% in the Americas, 11.6% in Europe and 16.2% in APAC.
Global social media followership for the Group's brands, athletes and ambassadors now exceeds 41 million. "The scale of this audience is a significant competitive advantage as the brands continue to develop their omni-channel presence with a highly engaged customer base," said the company statement.
International figures
The Americas region proved the strongest performer of the period, posting A$194.2 million in revenue, a 3.9% increase on 2016. EBTIDA increased by A$13.3 million (34.1%) and the company achieved gross margin of 49.3%, up 0,9%. E-commerce sales in the Americas were up 19.5% and now constitute 9.6% of Billabong's sales.
The European market achieved A$81.7 million in revenue, a 6.1% decline. The region suffered a 29.4% drop in EBITDA to A$4.9 million while e-commerce sales increased by 15.1% and amount to 5.5% of sales in the region.
Asia-Pacific delivered revenues of A$198.6 million, down 4.5% while EBITDA declined 9.2% to A$20.7 million. On the bright side, E-Commerce sales increased 28.7% in the region but so far only amount to 2.5% of total sales.
A troubled market
Looking at the big picture, Neil Fiske said: "The result is reflective of the ongoing difficult trading conditions in retail and much of the action sports sector." From Billabong's perspective, improvements in "global sourcing, concept-to-customer, and business simplification continue to be offset by negative financial impacts due to unfavourable external conditions."
These inter-related factors include bankruptcies among retail and wholesale operations in our industry, declining footfall in stationary retail, rising product costs, plus big-picture changes such as currency fluctuations and digital transformation.
Fiske commented: "We have made substantial progress over the last four years, but we have had to confront tens of millions in adverse currency movements on our product costs, industry bankruptcies and account closures across multiple geographies, and fundamental channel shifts away from brick and mortar."
"The fact that a number of industry participants are currently undergoing a sales process is yet another indication of the tremendous disruption that we are witnessing," said the CEO. "These changes are systemic, structural and set to continue."
At a crossroads
With the last sentence in mind, Billabong has done its best to adapt. Over the past years, Billabong has been staying the course of its restructuring plan and achieved significant course corrections. The outlook had always been that things are gradually getting better on their own.
But now signs are increasing that the company may need extra help. Specifically, Billabong International Limited has not reached the profitability needed to repay restructuring loans of A$228 million set to mature in September 2019. In his presentation, Fiske painted the yet-to-be-approved acquisition offer from the Boardriders Inc. as a lifeline for the company.
"The Board has considered alternative scenarios in detail, including raising more equity and refinancing, or selling more assets. Both of these options offer less certainty, particularly in an environment where debt funding for retail-oriented companies is proving to be very difficult," said the CEO.
"Having regard to all the factors, the Board believes that the Boardriders offer provides both a superior outcome for shareholders – and a far more certain one."
The acquisition is supported by Billabong's three largest shareholders: Gordon Merchant, Oaktree Capital (who owns Boardriders), and Centerbridge Partners. Billabong's board of directors is also in favor of selling the company. One of the last major steps is a shareholder vote on March 28, 2018.
As a word of warning, the CEO said: "If this [acquisition] Scheme does not proceed, change will be necessary to the Company's capital structure, strategy and operations."
Outlook
Once approved, Billabong and its brands could join the portfolio of Boardriders Inc. as early as April 2018. The move would place Billabong, Element, and RVCA under the same umbrella as Quiksilver, ROXY, and DC Shoes. Next to combined brand power, this would also create synergies in marketing and distribution that could salvage some of Billabong's enduring woes.
Looking ahead, CEO Neil Fiske allowed that, "systemic and structural changes in retail mean the conditions that affected the first half results are likely to prevail in the second half and beyond."
With that said, Billabong expects "the Group's FY18 EBITDA (excluding significant items) to exceed the prior year, to be in a range between $51.1 million and $54 million, subject to reasonable trading conditions and currency markets remaining relat