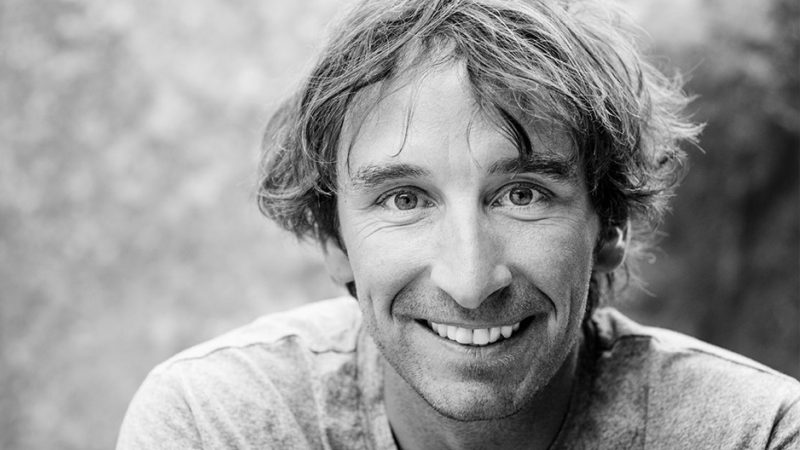 Nitro Snowboards' Andi Aurhammer On Personal Experience Over Social Media Engagement
Nitro's Marketing Manager Andi Aurhammer talks to SOURCE in an extremely refreshing and important interview, where Andi reaffirms our concerns over the information overload era. Andi puts forward some interesting notions on social media, how it's being misused by snowboard brands and explains Nitro's 'Run for the Hills' concept – a new campaign designed to get people on snowboards and off their phone.
How has your marketing changed over the last few years?
Our marketing strategies are constantly evolving, but we have stayed true to our brand message of relatable fun snowboarding since we introduced HYPED! back in 2012 and now with the release of our first documentary, 28 Winters. Every brand who has been around for 28 winters has been through the different cycles of snowboard marketing, in the last decade it has gone from print media, to digital media, to social media. The world is currently in the heyday of social media, which is a great tool and there have been and are amazing platforms to reach your fans and consumers directly in their hand anytime of the day. Through our relatable snowboarding message and team riders we have been able to grow our following and interaction rate on all of our social media channels, specifically Instagram, which has allowed us to reach more snowboarders and people who are interested in snowboarding.
The problem we are starting to see now is that, there is just an overload of videos and photos, which means the actual effect your Instagram post has on most consumers shrinks every time they reload their feed. We feel that it is more important now to create actual connections and experiences with our fans and fellow snowboarders – this is something that will leave a long lasting impression and memory in someone's mind. We have come up with a concept called "Run To The Hills" which is a mission to get ourselves, Nitro and all snowboarders, up on the mountain to come and enjoy a day of snowboarding. The reason is simple we feel that a high five is worth more than 10 thousand Instagram likes, a high five is something you feel, it's a connection – an experience that you will never experience through your phone. We want to be on the mountain connecting with snowboarders where they are actually snowboarding and not just through their phones. Run to the Hills is a simple commitment to snowboarding, through local events, kids camps, family events. Anything that connects snowboarders with snowboarders.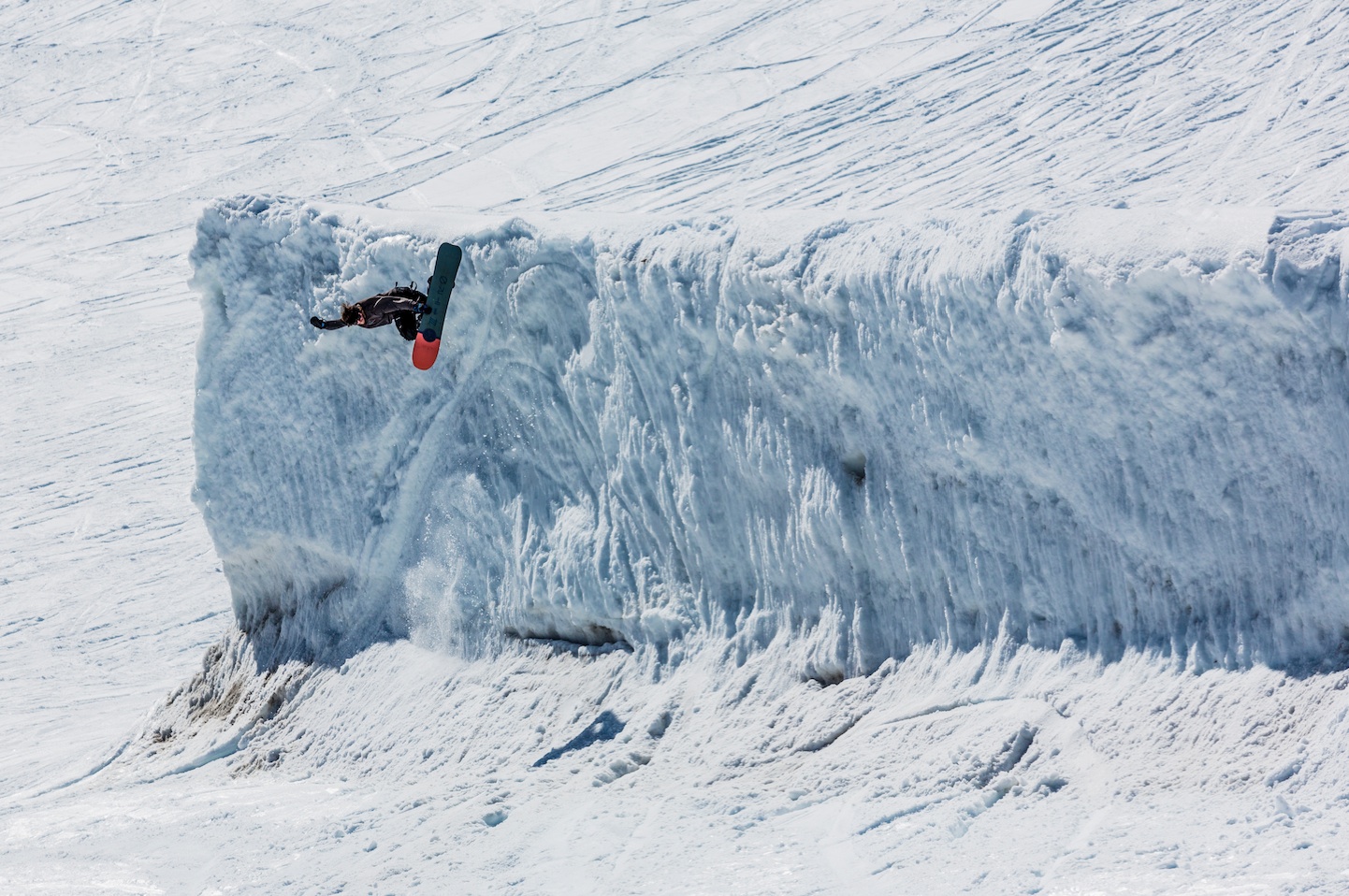 Social media has become so over-saturated that any snowboard brand only focusing on social media as their main marketing strategy will be in trouble in a few years.

How key is your team in today's influencer world?
Our team riders are more than just team riders for Nitro – they are Nitro. We believe that the message of Nitro is told through our team riders – we support snowboarding, all different types and styles globally… and we do this by supporting snowboarders who snowboard the way they want to. We are not going to say Nitro is this…. rather these are our team riders and this is what Nitro is.
That being said, our team riders presence and interaction with fans on social media carries more weight than our brand social media channels, because these are real people – who are relatable and inspiring. When it comes to involving the Run To The Hills movement, we are lucky because we have team riders riding for us all over the planet and these guys and girls are out there almost every day in the park, on the groomers, in the pow, and in the backcountry having 1 on 1 interactions with people snowboarding – this is one of our greatest 'under the radar' assets.
With consumers surrounded by the digital world how does a brand now differentiate itself?
Today's consumers are bombarded with digital push advertising, first it was through TV commercials, now it is with Youtube ads – there is a clear trend following this as well with Gen X and Gen Y moving more towards ad free platforms, such as Netflix and Youtube Red to get away from advertising. We believe that the same will continue to happen throughout all aspects of the digital world, and that is why real human interaction and experience is so important (eg."Run To The Hills" Movement). But, all that being said it is still vital to grow our Nitro brand within the digital world, because we will only be able to reach certain consumers through this and these consumers are important as well.
Our strategy to differentiate ourselves is to create content that is relatable, inspiring, and real, while maintaining a consistent interaction with our followers and fans. For example the videos we have created: Hyped!, The Bad Seeds, Boom! and the content around them have portrayed a relatable – have-fun-snowboarding-with-your-friends-vibe", and this season we have become more transparent and open about who, what, and why Nitro Snowboards is with our first ever documentary, 28 Winters. A brand is just like a person – if you cannot resonate, understand, or get stoked to be around them then there is no real reason to be around them unless you have to be.
In short – we try to be a brand that gives itself 100% to snowboarding and is all about promoting the passion, the people, and having fun with your friends while snowboarding. We believe by following this we will resonate with more snowboard consumers on a personal level.
How critical are real touch points with consumers?
Real touch points with consumers are the most important situations and moments a brand has through marketing – especially in today´s digital world. Real life interaction is rare these days and something most people will remember and appreciate.
Examples are if a friend tells you that snowboarding is the best, you should join them – they are 100 time more likely to go snowboarding than if they swipe past a front board or 'guy in the sky' photo on Instagram. If a person comes up to the Nitro tent at one of our Run To The Hills demos and takes a new Quiver snowboard out for a spin they are going to experience real life and – hopefully enjoyable – ride, which will then result in them thinking about getting a powder board for themselves at best and definitely talking with their friends about it. Where if they just see a photo of the board on a screen? They will not experience what it is like to actually be in the mountains ripping around and probably keep cruising their Insta feed or the internet and seeing another 100 snowboards throughout the day and nothing will happen. Anyone who has owned, worked on the sales floor, or bought anything at a retail shop knows how important and influential touch points with consumers are – sure nowadays people are looking up all the information on their phones while they are in the store, but that personal interaction and experience with the sales guy can influence a sale more than any digital platform.
That being said, how key do you think is social media in today's market?
Social media platforms are still a very important part of a marketing strategy, but it is only a tool to convey the marketing message. Social media has become so over-saturated that any snowboard brand only focusing on social media as their main marketing strategy will be in trouble in a few years. Snowboarding happens on the mountain, in the streets, in the dome, it happens only when you are strapped in and it is so important for Nitro (and all the brands) to continue to be present where snowboarding actually happens, support people who snowboard, create inspiring content and local events to continue to grow our snowboard community – and than use social media to share these experiences. Social media is not a marketing strategy – the snowboard industry's strategy should be "LET´S GO SNOWBOARDING" – not let's post snowboarding.
How can the industry work together to find a solution?
The snowboard industry should continue to work harder at working together to strengthen the existing snowboard community and create as many new ones as possible – through relatable snowboarding content, kids programs, family shred days, more on-hill events and experiences. We need to work together to get people to break away from their everyday life (which is getting busier and busier) and take a break to have some fun snowboarding with friends and family. This is the most important mission and challenge we, the snowboard industry, face today!
What are the biggest challenges the snowboard industry faces?
One of the biggest problems we are facing is an environmental external factor, with very inconsistent snow fall around the globe during peak snowboarding sales and riding times. The last few seasons have been tough – we have yet to see a season that is good both in Asia, Europe and in North America. When there is no snow on the ground or in the air during the peak buying and riding seasons in larger cities, it is understandably hard for people to think about purchasing snowboarding gear or even taking the trip to the mountains, when they can just enjoy their local environment.
Within the snow industry there are a lot of consolidations and bigger corporations taking a bigger and bigger piece of the market share. Snowboard companies are being run by investment groups and large corporations that only care about maximizing profit, making their books look good for potential growth, and pleasing their investors on a short term scale. This is something that is scary for the snowboard community and brands run/owned by snowboarders, because these short term gains and deals are not prioritizing the snowboard community, they are only focusing on benefiting themselves through money. The more this continues to happen the more the snowboard industry, community, and individuals will lose their DNA and connection to the snowboard community that they identify themselves with.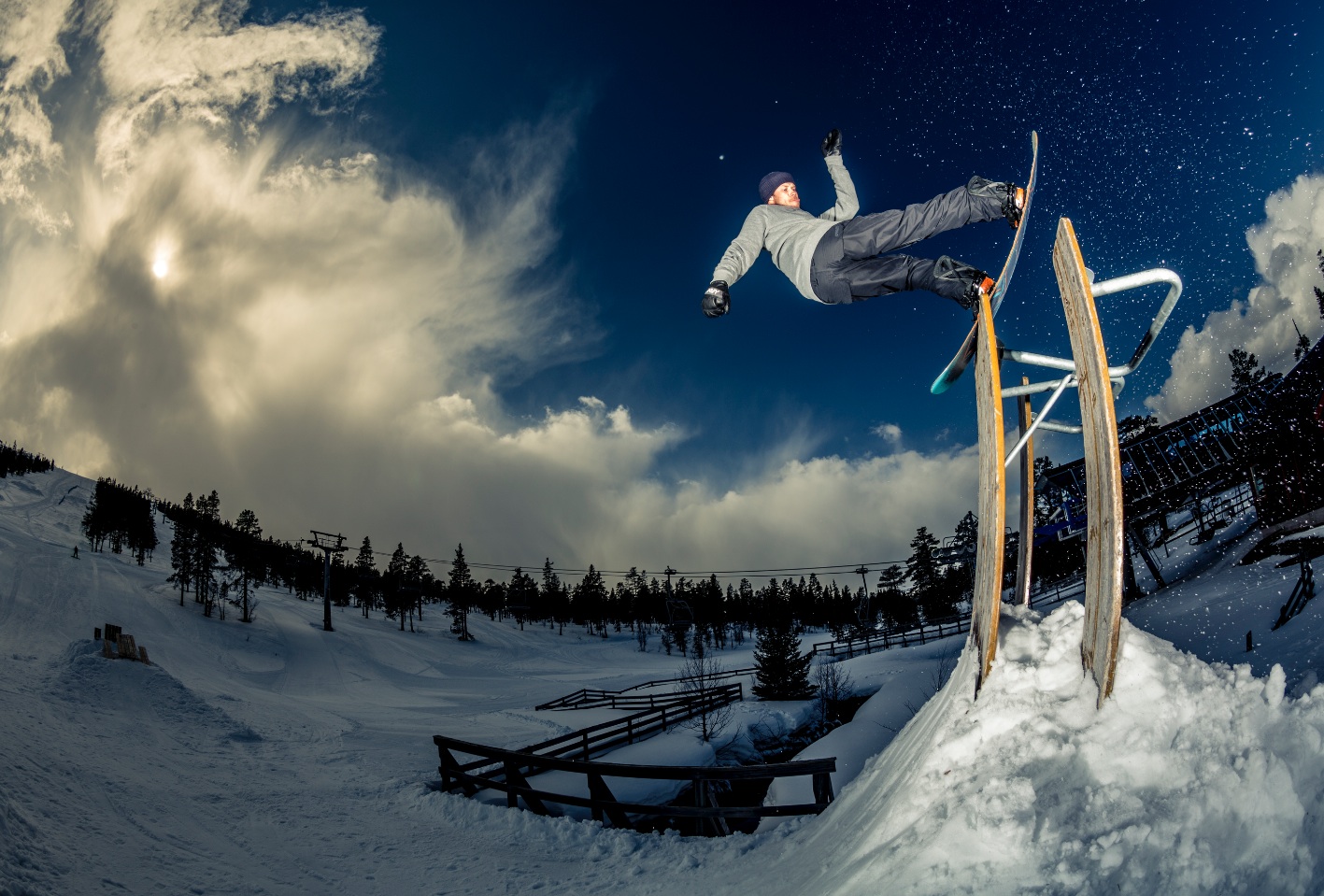 And the biggest opportunities?
One of the biggest opportunities we see is that there is a full generation revitalization happening right now, all those snowboarders who started back in the 90s and early 2000s are establishing families and starting to come back to the mountain with the new generation. They want to share the joy they experienced through snowboarding with their families. We believe this will introduce a whole new generation to snowboarding, the first generation of kids taught by real snowboarders.
Another opportunity we see is that a lot of people who snowboarded before who have stopped because they got over it or they got too busy with life, are starting to come back because of the carving (turning) scene that has exploded the last few seasons. They are also being reintroduced to awesome new snowboard shapes and technologies that are interesting and functional. Everyone from the past 15 years has a standard shaped snowboard, but now people are starting to test out the more interesting shaped boards and this is allowing them to enjoy just turning on the mountain in a whole new way – with style and excitement.
We have noticed that the over-load of digital media and the constant connection to work and responsibilities through the digital world in your daily life, has started to motivate more people to try to break out of their every day lives and get to the mountains and escape to go snowboarding. This movement of just going out and experiencing something real, worth remembering, is something we think will continue to grow and become a factor in the amount of people that try snowboarding for the first time and get back into the weekend warrior mode.
All in all we believe the future of Nitro and snowboarding is looking brighter than ever and is still in the hands of snowboarders, but it is important for us as a snowboard industry to remember the basics – personal interaction and local communities is what snowboarding is all about. It is our responsibility as a snowboard brand to continue to be involved with snowboarding where it happens – on the mountain and in the parks. We will see you all on the mountain and hopefully we can take some turns together!