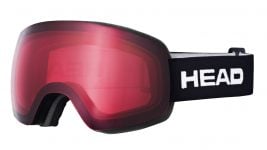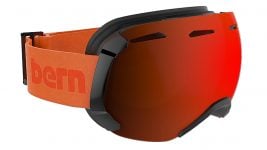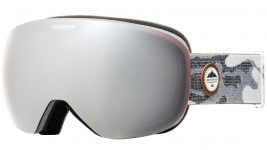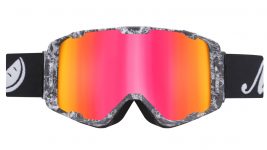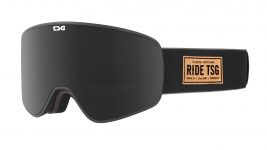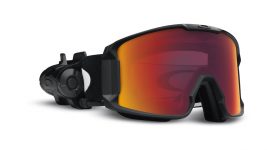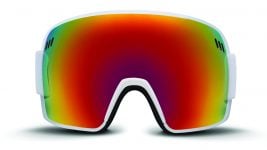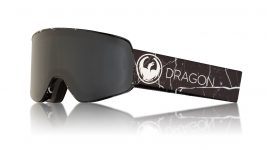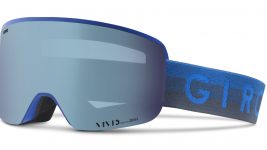 Technology is all the rage these days – and everywhere, not just in your electronics but also in your snowboard gear. Especially goggles, which are becoming more tech every year, which in turn renders clients more tech-savvy as well, demanding proper explanations and knowledge from sales staff. Anna Langer looks into the trends to watch out for next FW17/18 season.
TRENDS
"We have entered an era where the consumer is demanding a goggle loaded with features and benefits," says Giro and we definitely agree. "The greatest developments in the market are rooted in addressing the persistent demand for greater versatility and performance. Riders want systems that allow them to readily swap out lenses to adjust to changing conditions, as well as lenses that enable them to see better by enhancing clarity and optical precision," adds Shred, summing up the major trend for the FW17/18 season – technology. From the production of lenses to their application, the frame construction to the materials used and the way the goggle sits on your face, all the big names are upping their tech game to provide riders with the best possible vision in all conditions.
Counterbalancing this high-end trend, there is a strong movement towards cleaner looks and style with focus on "ease of use" (Bern), "wearability" (Ashbury) and "simple, classic, smart design," (Summit). With that comes a surge of (all) black models that we'll get into more detail a little further down.
Younger brands like Ovan and Melon focus on giving the customer exactly what they want through "absolute customization" with modular systems that offer parts separately to switch up styles.
Oakley´s newest goggle for winter 2017 is Fall Line. It's a fusion of a rimless goggle and a cylindrical lens shape for a larger field of view. Inspired by Line Miner, Fall Line merges a large field of view with a rimless goggle and is the newest edition to Oakley's Line Series, a collection of cylindrical-style snow goggles. Equipped with technology and a streamlined frame design, Fall Line provides riders with an enhanced peripheral view for the ultimate on-hill experience.
LENS TECHNOLOGY
Charging downhill or corking over a kicker, vision is vital and not seeing something could be fatal. So enhancing contrast and visibility are the main factors in lens development. Giro developed their VIVID lens technology together with Zeiss, "to provide the best contrast and performance enhancing lenses in the market. The VIVID lens is scientifically tuned to enhance colour contrast, accentuate contours and variables in terrain, while reducing eye fatigue, and increasing reaction time." POC are "more focused than ever on lens technology," and working hard with Zeiss to "really take contrast to a new level." Melon introduce lenses by Zeiss across all of their goggles and Rossignol add a SONAR lens, increasing contrast, colours and visibility, to their Toric Zeiss lenses.
Head launch their own lens technology, called TVT – Trans Vision Technology for FW17/18 that enhances contrast and has a mirror coating attached to the inside of the lens, making the TVT lenses scratch resistant. Dragon expand their LUMALENS technology from two to every lens (except clear and dark grey tints) and Smith enlarge their ChromaPop snow lens collection to 11 tints for the FW17/18 line, including a photochromic option. Shred developed a range of new variations of their Contrast Boosting Lens and Spy add new tints in their Happy Lens technology, that "uses long-wave blue light to enhance colour, contrast, and clarity—making colours more vivid and your surroundings more defined" and is also meant to "improve mood, increase alertness and promote a healthy circadian rhythm."
Oakley introduced their revolutionary Prizm lens technology last year, which dramatically enhances details and now offer a "complete line-up of Prizm Snow lenses to cover all weather from bright sun to snow/overcast." The Prizm Inferno system takes this one step further and is expected to "be a leading innovation this season. It was built to fight fog with a simple two button function: one to power on the unit for the day and one to activate an Inferno heating cycle of three minutes."
Sinner combine the characteristics of the polarized SINTEC® lens that increases contrast and reduces 99.9% of glare and reflections, with the advantages of the photochromic TRANS+® lens, that darkens to changes in light conditions in their double spherical lens SINTEC/TRANS+® lens. VonZipper pair their WILDLIFE lens, which offers maximum acuity, clarity and definition by filtering out specific blue light wavelengths with their new Stellar Chrome with a 17% VLT "that will make you flash like a super star!"
Quiksilver introduce photochromic lenses in their middle range from Q1 to the Fenom Art series, Zeal expand their Automatic lenses that are both polarized and photochromic and Spektrum widen their offer of photochromic and polarized lenses as well. Summit have a new polarised lens for the Xpose II that dramatically reduces glare and increases clarity.
Ensuring clear vision everywhere and at all times, Shred use their patent pending -NoDistortion™ technology with a small, semi-permeable valve to prevent lenses from warping and distorting as a result of the pressure differential between the double lens chamber and the current atmospheric conditions. With Prizm Inferno, Oakley take it even further, equipping their goggles with a "heated lens technology developed to combat goggle fogging and improve performance and safety by enhancing vision." Spy opt for a more passive approach against fog: "Scoop ventilation technology that utilizes the Venturi effect to maximize outside airflow and keep fogging at bay." And Electric The Masher's state of the art lens venting system and anti-fog lens treatment will keep you seeing clear all day long.
LENS SHAPES
After spherical lenses have dominated the goggle market for years, there was a resurgence of cylindrical options in the last couple of years, for a cleaner, flatter look. Most brands offer both styles in their collections, only Zeal make their entire collection spherical. VonZipper also offer "Toric Lenses, which are a mix between Spherical and Cylindrical that enables riders to have the best of both worlds boosting visibility and visual acuity." Giro, Head, and Rossignol have toric lenses as well.
Spy, Giro and TSG feature a new cylindrical lens that is injected, instead of bent, resulting in "quality optics and protection you would typically receive from a spherical lens." Oakley introduce the new Line Miner goggle: "a cylindrical lens design that provides the ultimate peripheral view. Sitting closer to faces than any other Oakley goggle, Line Miner puts less pressure on noses and provides unrivalled helmet compatibility." Bern use cylindrical lenses in their kids collection and TSG introduce cylindrical goggles for men, women and kids, "that combine the optical quality of an injected lens and the classic low-profile styling found in a thermos formed lens.
LENS TINTS
Some of the highlights for lens tints include Purple/Blue mirror and Red/Black from Bern, Green Chrome and Blue Chrome from Melon, Orange Fire and Silver Chrome from Summit, Bronze Fire and HD Sunrise from Ovan, Happy Rose with Dark Blue Spectra™ coating from Spy, Violet and Green as well as Platinum and Red by Smith and a Prizm HI Pink Iridium for low light conditions by Oakley.
Spy recommend their "Happy Yellow" for cloudy days, paired with Lucid Green coating for intense contrast, Quiksilver and Roxy offer the HD lens tint, "a kind of pink – amber mix of tint, which offers you the best contrast to your eyes, with less tiredness for your eyes. This is our most popular lens tint, and advised for all weather." Carve opt for lowlight rose and bronze and all round grey, Brunotti and Sinner feature orange and Giro have an "infrared lowlight lens."
Of course there are a bunch of more classic shades available in FW17/18, including a "black smoke lens" that is "super dark, yet surprisingly versatile" from Ashbury, the Automatic Plus G lens with a grey base from Zeal and "simple black" from TSG. Smith add their "very popular Black to the ChromaPop Sun collection" and Spektrum offer a full "Black Line which is a line adapted for high alpine and glacier use where we are applying polarized smoke lenses."
QUICK-CHANGE FRAMES
Gone are the days you had to bring a spare pair of goggles in case you bailed and didn't have an hour of time to dry them out. Dragon expands their super-quick Swiftlock system to their X2, X2s, and NFX2 and Smith offer four models in their interchangeable series for FW17/18. Giro experiment with a magnetic change system on their Axis & Ella models, "utilizing locating magnets and a press fit secure system." Summit improve their magnetic lens change system across the Evolve, Xpose II and Xpose IIs models and TSG continue their "Magnetic Interchange Lens System with self-locating rare earth magnets embedded in the lens and frame for fast, on-the-fly lens interchange."
Spy's Quick Draw lens change system "eases the stress of traditional gaskets that lenses have to fit into" and their premium Lock Steady™ even works with gloves on! Zeal feature a "never before seen quick-change Rail Lock System (RLS)" on their brand new Portal frame, Ashbury has a new model with quick changed system called Sonic, Bern equip their Jackson / Juno models with LensPOP, Spektrum offer a new "SnapSwitch lens change system for easy changes when the weather shifts," Shred call their system 1-2-3 Shred Replacement System and Head use a speed snap lens exchange system for their top of the range models.
Yet lenses aren't the only thing you can or may want to change. Melon Optics have specialized in customisable goggles through their "Switchfast Frame system, which allows customers to switch out and change to different straps in a matter of seconds." Ovan start playing in this segment too with their new R.A.D system, which stands for Rapid Adaptive Design: "The R.A.D system was developed to allow total customization of the goggle via easily interchangeable components."
FRAMELESS
For many models and brands, quick change systems and frameless designs go hand in hand. For Head the "whole line is determined by a very modern and clean, frameless lens design," yet the two don't necessarily have to go together.
Still almost all brands have some variation of a frameless design in their line. Dragon and Carve do a variety of frameless models, Brunotti have half and totally frameless versions, Bern add two frameless solutions, VonZipper will launch a new size of their Frameless ALT Model and
Giro introduce a clean frameless EXV design "to engage the millennial market" that demands great styling with all the tech."
Quiksilver sport a new frameless cylindrical model, the QS_RC and Roxy also introduce a new frameless goggle with a cylindrical lens, the Feelin'. Sinner too are "working on a frameless goggle with a bamboo strap," that is least harmful for the environment.
FRAMES
TSG mix frameless and low-profile frame designs, as do Spektrum who feature "both frameless models and more conventionally framed styles," and Smith continue their semi-rimless frames.
But none of this is completely new. The biggest innovation in FW17/18 are frames that can be worn with or rather on top of regular optical glasses, a category that is becoming more important with the demographics of winter sports enthusiasts ageing. Dragon have two models dedicated for customers that need to wear glasses, the D1OTG and D3OTG, and Sinner the Visor III OTG. Electric also cater for those with glasses, thanks to their oversized spherical lens design on The Masher, but the goggle stays low profile to prevent bulk.
MATERIALS
Since TPU works well in low temperatures it's still the main material for frames, but there are some new additions when it comes to foams and venting materials, that "help with moisture management, venting, and durability" (Giro).
Bern introduce PLUSfoam®, "an industry exclusive material that is 100% recyclable," and at the same time "super low weight (108-113.6 grams depending on frame size)," making for a great fit, feel and huge field of vision in their frameless series. Shred use "epoxy reclaimed from the snowboard manufacturing process to produce the nylon base material used to create their goggles' rig, adjusters, and pins," that is not only extremely tough and durable but also reduces their ecological footprint. Spy use a "ventilation technology that utilizes the Venturi effect to maximize outside airflow and keep fogging at bay."
Sinner concentrate on comfort with a "soft, 3-layer overlapping, hypoallergenic foam on the inside that creates a superb fit," and Zeal use specialized mesh that allows the frame to sit closer to the face.
COLOURS
Next to the typical array of colours that brands are offering, FW17/18 sees a lot of black colourways as well – the "pitch-black trend" (Head). Quiksilver show dark colours, black frames and black lenses in the Fantom collection and Zeal expanded their all-black Dark Night collection. Summit have a "Black is the new black" line, Spektrum launch a "Black Line for high alpine and glacier use", Summit turn the success of their monochrome black Vs black strap design into a new "'Black is the new black" line and TSG feature a fully black goggle for a "discreet look" as well.
Brands doing helmets and goggles including Bern, Brunotti, Giro, Head, POC, Smith, Spektrum and Shred cross-match the colours, details and designs on their offerings. Quiksilver, Roxy and Rossignol link their assortment to their snow outerwear, while Smith and Spektrum also tie their goggles with their sunglasses.
Colours range from the full rainbow to neon and back to more muted, subdued shades. Patterns include camo dots and acid-wash (Ashbury), natural, animal, geometric, metallic and oil prints from Sinner, a "zebra print in red wine" from TSG and a minimalist "split" graphic from Smith.
OUTLOOK
With such a variety of technical features, styles and looks, everyone one can find the perfect pair of goggles for them next year. Just make sure you have to right choice for your customer available!