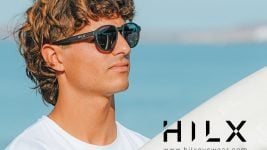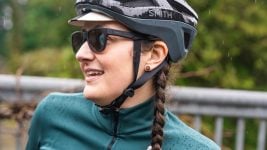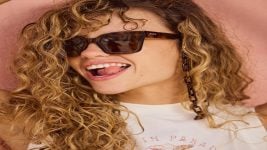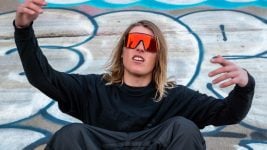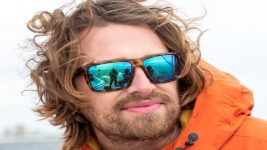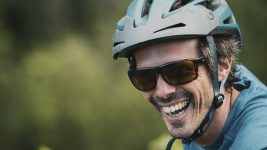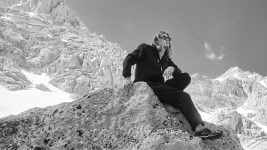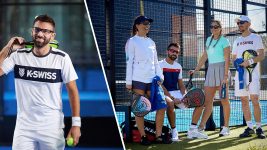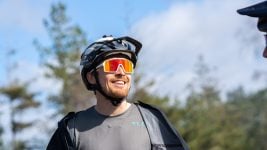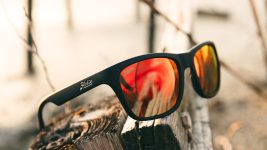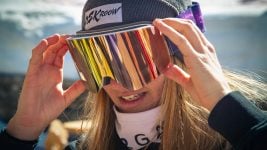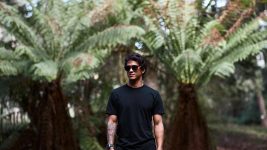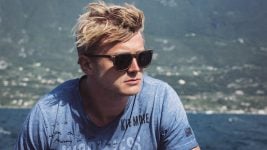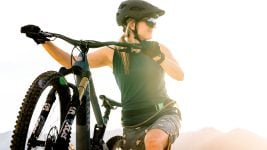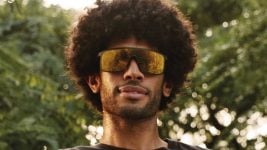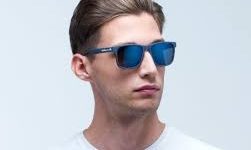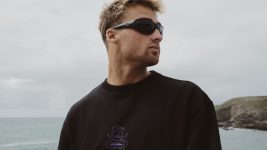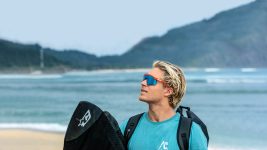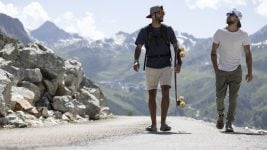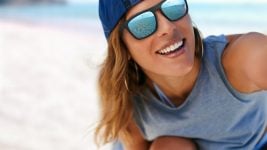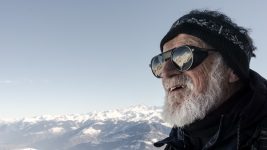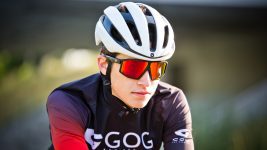 Sunglasses S/S 2024 Retail Buyer's Guide
Retro meets high-tech in sunglasses collections dominated by sport performing shields and cross-over urban/sports shapes. No need to choose between looks and performance anymore. By Rocio Enriquez.
Despite the economic challenges, the summer has thrown good sunglasses sales figures. Most brands report a positive trend, sometimes exceeding expectations, and there is no reason to think that this will change. SS24 should be equally satisfactory. Retro styles are strong. The combination of classic shapes with the latest technology is a winner amongst consumers. The nineties' rectangle wraps, and the noughties' oval shapes are re-imagined with high quality polarised and photochromic lenses. Shields remain bestsellers. Versatility ranks high. Crossover functionality between sport and lifestyle is appreciated. Sustainable materials and practices are becoming the norm. Customers want to know that the production of their sunglasses does not have a harmful impact on the environment.
Frames.
The range of shapes on offer is extensive. The most popular ones are shields, wraps and urban round and rectangle frames. Many renditions of these pay tribute to decades past.
Gog proposes the Argo performance shield with flexible frame, and the Ares with adaptive nose pads. Adidas recently launched the full frame SP0074 and the half frame SP0075 with adjustable rubberised nose pads and temple ends.
Dragon pushes their Momentum, a sleek single wide lens also available with H2O Floatable technology. Hilx taps on versatility with the Samurai 2-in-1. Their ShapeshifterTMtechnology allows the user to shift from casual eyewear to sports performance shield.
Loubsol adapts two of their bestselling full frames for kids, launching the Revolt S and the Scalpel Air. Melon pushes their Kingpin with flexible frame and announces a new shield model with more curves. Oakley presents two shields, the Bxtr and the Hydra. "Their modernised trigger stem is inspired by Oakley's original Razor Blade sunglasses", says Alison Jones. Panda Optics sticks to their bestselling Conquer, Fixed Sport and Multi Sport. The Multi-Sport is a sleek sporty alternative that comes with three lenses and flexible silicone arm tips.
Dirty Dog offers the Scythe, moulded from advanced lightweight composite materials. Quiksilver relies on their vintage multi-functional Slash. Smith brings in the Motive, a futuristic 5-base semi frameless style. They keep pushing their bestselling Wildcat too. This hybrid construction cylindrical lens style provides goggle-like protection with the airflow of sunglasses, thanks to the Megol multi-adjustable nosepiece. Von Zipper introduces the Super Rad, a visor with interchangeable lenses, rubber temple and nose pads, and engineered lens ventilation. Anon is having great results with their Winderness frame. "It's one of the few shields that comes with a polarised lens", says Bejnamin Schwarz. Red Bull Spect focuses exclusively on their cylindrical mono-lenses.
We find many wraps across the brand spectrum. Zeal announces some new wrap styles to cater to their growing fly-fishing and SUP fanbase. Adidas' SP0045 have a sporty rounded rectangle shape. The dynamic 10-hole ventilation system and temple cut-outs prevent fogging. Bajio adds a new smaller size high wrap following customers' demands. They keep pushing their other successful wraps Vega, Palometa, Bales Beach, Stiltsville and Toads. Quiksilver launches the Fishy, a new super wrapped rectangle eyeshape inspired in the 00s blockbuster The Matrix. The Ellipse is another vintage wrap with rubber ear tips and nose pads. Smith launches the Hookset, with minimal bottom rim to reduce moisture build up. They keep their Embark and Guide's Choice on offer. Embark is a glacier design with removable side shields, adjustable Quickfit temples, auto lock hinges, Megol nose pads and a goggle inspired retainer strap. (sentence moved to the beggining of the paragraph)
The offering in urban round and square styles is extensive. Dirty Dog upgrades the performance features of their bestsellers Goat and Shadow. Dragon launches the Thorn, inspired in the brand's legendary surf and snowboard athletes. Eyeking proposes the rectangular Coastal Float and Woody Sport and the smaller round frame Wrights. Gog announces new angular and round frame designs for their SS24 collection. They keep pushing the Nanga, with flexible frame and leather side shields. Hilx's round Orion is perfect for sports performance with their patented Aktiv hinge that allows a full arm rotation.
The square Juggernaut features the same hinge technology. Anon pushes their Opportunist, a lightweight classic shape ideal for all-day wear. Loubsol gives geometrical styles a twist with their Kink, a bold octagonal shape. Melon highlights their flexible square Arcade and Layback, with a special edition Iron Maiden print. Panda Optics pushes their Cove2 round design. Quiksilver's Warlock is their most urban shape, square with a low bridge. Raenfocuses on their round Expedition Remy. "This is a hooded silhouette milled from a single 20 mm block of acetate", says Lara-Joy Balzer.
Roxy has done well with their round styles Mia and Vertex, and the butterfly shape Gina. They will launch four new urban styles, two cat eyes and two rectangular frames.
Von Zipper incorporates four new styles too. The cat eyed Stiletta for women and the Episode for men are made with Grilamid. The Crusoe and the Dora are developed in acetate. Wave Hawaii's bestsellers fall into this category. Their lightweight X-Up for women and unisex Palmar mix acetate and wood. The Aik is completely walnut burl laminated. Zeal announces a couple of square and round lifestyle frames for next summer.
TR90 Grilamid remains the main material of choice. Its flexibility – durability ratio is difficult to match. There are other materials gaining popularity, especially for their sustainability, such as recycled nylon or plant-based resins. Aphex is committed to recycled materials. "Tuning our hydrophobic materials has been a challenge, but we're super happy with the performance in all conditions", says Bert den Boer. Bajio is testing a new polymer formulated from 100% recycled post-consumer plastic. Dragon, Quiksilver and Roxy use RPET, from recycled plastic bottles. Loubsol is trying some styles in recycled thermoplastics. Raen has added recycled acetate to their range. Wave Hawaii offers some styles made with recycled fishing nets.
Zeal combines recycled with plant based in their See Grass material. They also work with Z-Resin, crafted from castor bean's oil. This oil has proven very versatile. Smith has developed their own Evolve eco-friendly frame material from it. The main one used is Rilsan G850, with brands like Quiksilver, Roxy, Red Bull Spect, Dragon, and Hilx using it. Raen and Bajio also use bio acetates. Oakley relies on their very own BiO-MatterTM, made from at least 56% bio-based carbon content. Other materials found are wood and metals. Wave Hawaii has a wide wood offering, both in solid wood and laminate. Main metals used are stainless steel and titanium. Zeal forges their metal frames from recyclable stainless steel.
Lenses.
Lenses are loaded with technology. Polarised and photochromic are basic demands that most brands cover. We find some signature polarisations, such as Oakley's Prizm polarised, Loubsol Apex polarised, Gog's polarised G-Lens, Dirty Dog's Polarised Polyfilter, Zeal's Ellume polarised, Anon's Perceive Polarised, and Dragon's Performance Polar. There are proprietary technologies in photochromic lenses too. Zeal's Auto Sun lenses combine photochromy with polarisation.
Red Bull Spect focuses on their ChromoXtechnology. Smith adds a glass variation to their ChromaPoplenses. Loubsol has their own Apex Photochromic. Gog developed their Transmatic G-Lens and Chromatic G-Lens lenses. Contrast and colour enhancing are important.
Dragon developed their own Lumalens technology for this purpose. "They filter out light attributed to haze and glare, while letting in light that intensifies clarity and details", explains Samuel Nelson. Loubsol has the Apex High Contrast. Gog offers the HDX G-Lens and the Super Dark 4 G-Lens glacier/mountain with maximum filter category. Hilx works with their patented XVIZTM lens. It manipulates the colour spectrum to emphasise the terrain that matters.
Oakley has had great results with their Prizm Lenses. Other treatments are applied as coatings. Adidas will introduce a new anti-fog coating. Dragon relies on hydrophobic and oleophobic coatings to maintain a crystal-clear field of view. Eyeking chooses lenses with hard coatings for scratch resistance. Raen features a new anti-reflective coating in their active outdoor segment. They are also adding Ri-Pel coating, a transparent moisture repellent protection.
Most lenses are made with polycarbonate, although we also find nylon and CR39. Zeal ventures into the plant-based options with their Ellume lenses. Mirrors are very popular and found in practically every brand's offering. Zeal is excited about the launch of the new Phoenix mirror lens next summer, a rose-based lens with a red flash. On the other side of these bright mirror colours we find smoke as a favourite solid, neutral option. Metallic tints are widespread. Aphex uses metallic tones to spice up their black base.
Smith offers Polarchromic copper, black gold and low light copper ChromaPop lenses, and platinum carbonic polarised lenses. Copper is also popular with Bajio and Eyeking. Roxy and Quiksilver like flash gold and rose gold. Melon has added a gold chrome to their Zeiss performance line. Anon offers Sunny Bronze and Sunny Onyx with Perceive Cloudy Rose.
Most brands offer frames suitable for prescription lenses, but not all offer a prescription service. Some partner with optical services to meet this demand. CéBé and Loubsol work with Metaoptics. Eyeking collaborates with Lensabl, Melon with RX Sports. Red Bull Spect has signed a deal with a premium prescription glass brand to make RX mono lenses, but we'll have to wait to know more. Zeal has just started offering prescriptions in their Horizon Blue lens. They have released a unique RX design for the occasion, the Adventure Ready.2.Go. Oakley offers prescription sun lenses for a wide variety of frames.
Retailer support.
A lot of brand communication revolves around technology and sustainability. We also see some focus on heritage and celebration of active lifestyles. The preferred means of communication remain POS programmes that secure in-store visibility and digital content, particularly in social media. Retailer's education in the latest technological features is important. To engage the customer's pursuit of an active lifestyle, sponsoring athletes and partnering with sporting events work best. We notice an increased focus on price management.
Some brands pledge to match their e-comm prices to their retailers'. Discounting the product devalues the brand and helps nobody in the long term. They achieve this by carefully managing stocks. They carry minimum inventory and lean towards an on-demand production with prompt deliveries to avoid big pre-orders. The synergy created between brands and retailers has a positive impact. Stock flows smoothly for brands and retailers sell with the rightful margin.