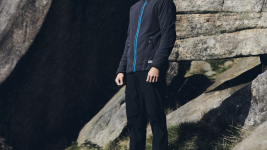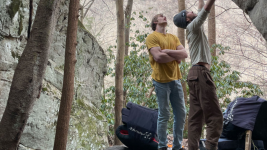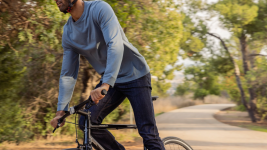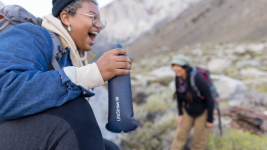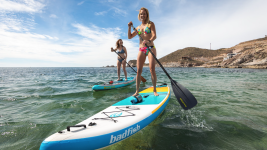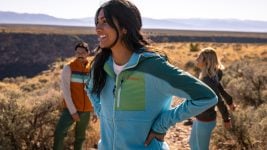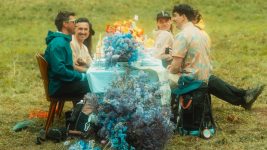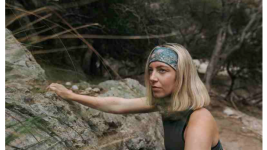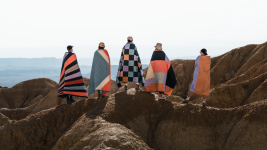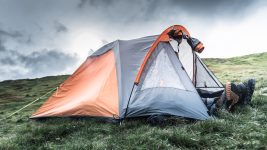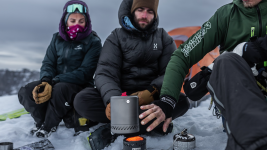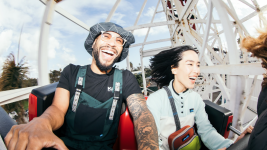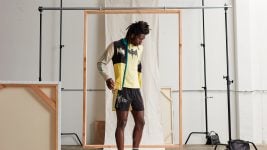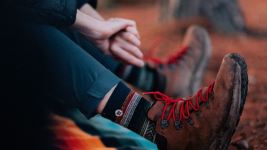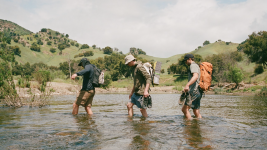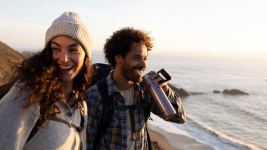 Great Outdoors SS24 Retail Buyer's Guide
It's not fresh news that the outdoors got massively trendy the past few years. The summer of 2022 was as warm and sunny as it could be around Europe and there are still great opportunities this summer to travel and seek adventures in both nature and the concrete jungle. Ladies and gentlemen, let's dive into the Great Outdoors SS24 Retail Buyer's Guide by Matthieu Perez.
To kick things off, the apparel category, which enjoyed significant growth the last few years, has now entered into a tricky period. Duer, for example, reports that many of its retail partners reported high inventory levels of stock in general. But Duer has been able to maintain growth due to steady demand for its products. This is, in part, "a result of an ongoing outdoor and casual clothing boom," says Pascal Wehr, Director of Sales. And there are other trends and changes that continue to gain momentum. "The main thing Halti has noticed after the very hot summer, is a swing towards consumers seeking a more sustainable option to do their bit towards climate change", states Jason Summerfield, UK Country Manager.
Many brands state that the market shows numerous opportunities and a growing interest each year for new, multi-functional and attractive products. Brent Sandor, 686's VP of Marketing states, "We are seeing the outdoor market cross over into lifestyle more than ever. Shorter shorts, wider fit pants, tech tees, and Gore-Tex jacketing is doing well for us".
Kavu's International Sales Director, Jeremy Goodman offers, "We're hearing that demand is stronger in soft goods compared to hard goods, which benefits us as an apparel brand. The appetite for the public to get outside isn't a trend but a lifestyle shift. This continues to be great news for us". According to Cotopaxi, the outdoor market is in a healthy place, footwear is incredibly strong and driving growth within the marketplace, with fun and colourful apparel driving growth within the apparel category.
Brands universally agree that one of the biggest trends in apparel is the crossover between purpose, style, use, and influence. 686 is seeing trending influences and notices that "Gorpcore" is starting to crossover into outdoor and mainstream culture. Sandor notes that, "while the majority of people are not adopting a head-to-toe Gorpcore look, they are adding some pieces to their closet". Picture agrees and Product Manager Maxime Lemaitre states, "It's evolving very quickly but we keep seeing the outdoor apparel market share growing in fashion distribution".
Brands like Cotopaxi see a large 90's trend coming through, so brighter colours and patterns with a boxier fit and feel on apparel. Roar is observing a boom in cross-activities gear, including trendy trail running brands.
Innovation, affordability, sustainability are the trends at Halti. Talking about sustainability, Colourwear sees that long lasting products are important trends in the market. "Another trend we see is more focused communication to the core community with a clear message of how you are as a brand", says CEO Finn Schottenius. "We're also seeing more outdoor apparel brands prioritize natural performance fibres as sustainability remains a key factor for consumers and will no doubt continue to trend in that direction", says Wehr at Duer. He continues, "functional fabrics that are light and breathable continue to trend, but we're seeing these paired with more elevated styles. People want to dress up more and look put together, but without giving up comfort and functionality". Finally Kavulists conscious spending from consumers as a trend. Goodman sees that, "More and more, consumers are interested in story while making buying decisions. We are taking steps to better communicate our brand story, our 30-year history, purpose for being, and philosophy of life". All in one!
For techy products, many brands are using lighter, more durable materials, often made from recycled materials. Craghoppers got to the next step with its New NosiLife Technology featuring eucalyptus citriodora oil, which is insect repellent, odour eliminating, and sustainable.
In the end, style is everything and brands will always push the envelope to please customers and ensure retailers have attractive products to showcase. For instance, 686 expects its relaxed and wide leg silhouettes to grow. Sandor explains, "We are seeing outdoor style take more influence from street and skate, where wider fits are the norm. Plus, we love the way they photograph when they are in movement on a rock, bike, or trail — and so many people are after the photo these days". Look good, feel good, perform well! Colourwear has seen a strong trend in pile the last few years. The brand notes that pile is perfect for "a spring and summer jacket and an extra layer in the summer nights and we can't really see that trend dipping, the products are way too good and very practical", states CEO Schottenius.
Duer wants to make getting dressed as simple as possible, offering its customers the ability to embark on an adventure and do everything they want to do in a day without having to change their clothes. Halti has also observed the Gorpcore trend, noticing that the blend of urban and outdoors is a blend that many brands are moving towards.
Picture expects better results and growth on the hiking silhouette. "This is where we put our most technical and iconic pieces, and we will have a strong marketing focus on hike", says Lemaitre.
Roark just launched Roark Women in EMEA. The brand's established line of men's apparel and its run line continue to be refined for the EMEA market. Consequently, the brand expects great synergies. Last but not least for the apparel category, a focus on sustainability is increasingly present in many collections and becoming a part of brands' DNA. Graghoppers' CO2Renu Technology, which was launched in AW23, will continue for SS24 and is a strong sustainable story for the brand. Currently, Duer's fabric collection relies on 85% plant-based fibres, with synthetic or plastic fibresmaking up the final 15%. Sourcing a natural alternative that's easier on the environment and has the strength to ensure longevity is the end goal! For Halti, affordable sustainability is a crucial concept. Summerfield claims, "Some brands in the outdoor marketplace charge more to make sustainable choices. We believe that offering affordable sustainability in our products will allow everyone to buy into what they believe in and be one with nature". Word!
As part of the Great Outdoors program, camping goods are also enjoying the spotlight. Customers who enjoy the outdoors look for mandatory accessories to support their adventures. Brands are fulfilling their dreams and needs with always evolving products that are lighter, sustainable, and practical.At Stance, already a predominantly sock and underwear brand, it has seen an effect of the overall inflation/economy being a trend due to people being more careful. "However, as a premium brand with very high quality products, we find that consumers are still very keen to invest into essentials (such as socks and underwear) that will give them longevity and more importantly, a high level of comfort."
According to Helinox, demand for high-quality products from industry-leading brands is still strong, and participation is still high, so overall, the long-term outlook is good. As products still need to look good, the lads at The James Brand continue to see colour play a big role in the outdoor category. "People are over standard 'outdoor' colours; we've seen this across all players in the outdoor space. Outdoor doesn't mean that it has to be drab or hard work. It's supposed to be fun and the products and colours are starting to better reflect that. That should help make the entire industry more approachable", states Ryan Coulter, TJB founder.
For brands, the landscape is always evolving, and they are all trying to provide different types of products and uses. For instance, P.A.C. produces and sells head- and neckwear, functional socks, and knitwear. The P.A.C. brand appeals to people who value sustainability, quality "Made in Germany" and innovative, specialized accessories.
Nikwax is mainly known for its waterproofing products. Consequently, the brand sees an opportunity in educating customers about its Tent & Gear SolarWash and SolarProof. These treatments add a layer of UV protection to materials and waterproofing. They provide another way to extend the life of your gear, consequently reducing your environmental impact. Nemo is a newcomer in the EU market and there is a desire for American-designed gear right now. Thanks to this demand, Nemo has been able to persevere through the economic hardships. When it's time to cook your meal in the wild, Primus is still here to provide more comfort. The brand is seeing an increased demand for sustainability products and products built for solo travellers.
Voited, the European blanket specialist, notices that because travel costs to far destinations continue to be high, many people are still committed to short-term traveling. Rather than venturing too far from their home base, they make use of the outdoors nearby and enjoy opportunities in their immediate surroundings. For such travels, smart and versatile outdoor products like the Voited range remain popular. These products not only help people make the most of their time outdoors but also make their trips more comfortable and enjoyable. "As such, products like the Voited range will continue to play an important role in their equipment choices", nails Lindsay Pimontel-Stanton, who spearheads Voited's brand strategy and marketing.
Sustainability is a main driver right now for Nemo and it's been happy to see this become a priority for other brands as well. The brand is excited to launch its Endless Promise collection, which includes best-selling sleeping bag, the Forte, a fully recyclable sleeping bag the brand launched in 2023. Helinox continues to invest in hard and detailed work that makes a difference minimizing the brand's environmental impact. The brand is 99% PFC-free and approximately 75% of all its soft goods materials are Bluesign approved & made from recycled stock. Commitment!
At P.A.C., all products are made in its own P.A.C. Green Factory, which features self-sufficient electricity production that's made possible in the summer through photovoltaics. The factory also provides German quality assurance and compliance with high ecological and social standards. The brand continues to increase the use of recycled and regional materials from collection to collection and pair its products with a sustainable packaging concept while also focusing on social sustainability.
To end the camping goods' chapter, every brand has its own little flavour of what to take in the wild and what's hot for next summer. These brands also are seeing success in reaching specific subcultures and user groups. Helinox has recently found favour with bike touring and bikepacking communities.  For these riders and hikers, nothing beats sitting down in a Chair Zero to relax at their camp spot after a long day on the trail.
For Primus, obviously a stove is what you need – it enables every nature lover to prepare a hot coffee or a meal and get energy for outdoor activities. Providing the freedom and flexibility to go anywhere, the brand's new Ulti Stove System works in any condition – even if the temperatures, the weather, or the altitude are extreme. Better be able to warm up that soup at sundown! At TJB, Coulter emphasizes, "You always need a pocket knife, no matter what you are doing. Whether this is for slicing up meat and cheese at the top of your hike, or cutting a frayed rope on an expedition, a pocket knife is something that you should never leave the house without."
With bright, bold new prints, Voited brings a fresh and exciting twist to outdoor gear and also continues its existing range of products, ensuring that there's something for everyone.
To conclude on a positive note, Zoe Hewitt at Nikwax offers the essential reminder that "We don't mind what you take but we are firm believers in leaving only footprints! And if you can pick up and bring home any litter you find, even better. Preserving our natural environment should be a primary concern for all of us."
Rounding things out, we have some final items that are essential in everybody's life, our dear reusable bottles and flasks! LifeStraw is not surprised that bottle sales have really surged. An interesting trend was (and still is) that a new generation wants to be in the outdoors–and, thus, needs to be, be safe and hydrated. The developments in this segment revolve around brands' visions, assets, and commitments.
Craig Smith, International Sales Manager at Mizu, observes that, "with refilling becoming easier to do on the go, demand for smaller bottles has increased. These smaller volumebottles are perfect for commuting and around the home and office for hydration. This everyday carry use has seen growth in insulated over a single-wall product".
For LifeStraw, the potential of filtered water is still important. And with more and more people getting outdoors, Mizu's 360 System for water filtration and purification is becoming more and more popular.
Klean Kanteen continues to take action. It is a 1% for the Planet Member, B-corp, family/employee owned, Climate Neutral, and the first brand using certified recycled stainless steel throughout all of its production.
Hydroflask believes the consumer now fully understands the benefits of upgrading to a stainless steel, insulated water bottle. "The continuously growing awareness of the fight against single-use plastic is another massive trend, consumers are now more aware and they pay attention to have reusable products, also durable", says Hydroflask's management.
LifeStraw is proud to be Climate Neutral certified. "We fully measure and offset all greenhouse gas emissions associated with our operations and products annually. We have also set science-based targets to reduce our emissions across our entire supply chain by 2030", says Sales director Gil Devleeshouver.
When launching in 2009 as a reusable water bottle brand, Hydroflask laid a foundation based in environmental responsibility and sustainability. Its giving back program, Parks for All, was created in 2017 to help build, restore, maintain, and provide better access to parks, helping ensure these special places receive the attention they deserve and remain intact for future generations.
At Mizu, "we have always focused on avoiding excess seasonal stock", says Smith. "Mizu always has and will continue to limit what we produce of any product that would be considered 'seasonal,' such as colours or graphics, to short-run, quick-strike type launches. "Once they're gone, they're gone. This way, retailers can limit risk and don't need to panic and drop prices to clear stock at the end of the season".
Hydroflask puts the consumers' needs first, as the brand is always looking for products that can be part of their daily lives and not just used in the outdoors or for specific activities. Design simplicity, aesthetics, reliability, and ease of use are key features to answer this need.
Lastly, for LifeStraw, the trend of diverse colour choices and the growing demand for safe hydration options will continue to be important–and so will its philanthropic initiatives."Embracing our mission as a company, we will continue our efforts to make a positive impact on people and on the planet. For every product sold, LifeStraw provides one year of access to safe water to a child in need", explains Devleeshouver.
One for all; all for the planet! Get out there, find inspiration, and enjoy your freedom!