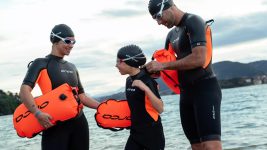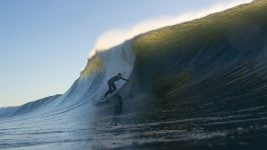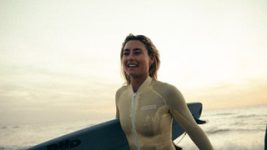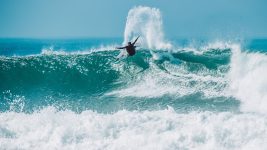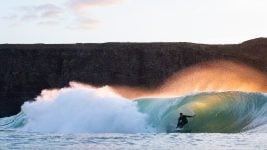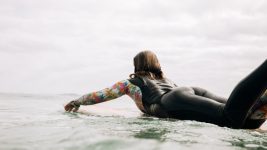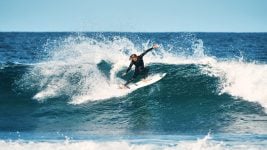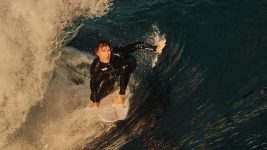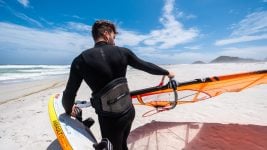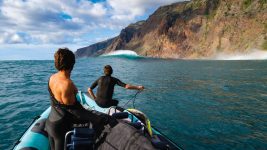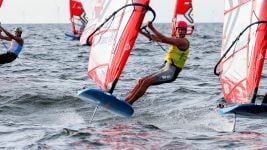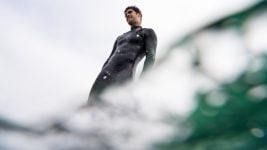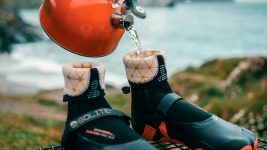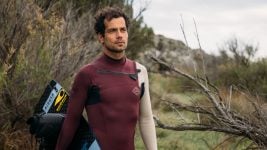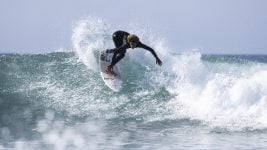 Wetsuits S/S 2024 Retail Buyer's Guide
"Caution" is the new mantra in the wetsuit business as the tap has been turned off, at least temporarily. Yet brands cannot stay still, they have to anticipate the brighter days. Will it be Spring-Summer 2024? Place your bets! By David Bianic
"It's always summer on the inside" praised the famous Jack O'Neill ad some 50 years ago. Well, on the outside, things are not always sunshine and rainbows. And you don't have to look into a remote past to find some major hiccups. Summer 2022 was widely acknowledged as a poor season. Delivery delays and slow sell-out plagued the wetsuit segment. Guilty as charged, the weather was the designated culprit: "2022 was a tough year for wetsuits, especially in summer as the weather and water got so warm", says Aurelien Silvestre, Product Manager for Oxbow. In addition, "the arrival of delayed deliveries of many brands left the shops with excess stock at the end of 2022", comments Marin Mauriac, Soöruz's Product Engineer. Even worse, "it seems that the market for Summer 2023 headed in the same direction as Summer 2022", adds Marin. A shared insight at Roxy, while "all the shops have ordered lots and now they are sitting in their warehouses", says Valérie Hill, Global Product Manager. Expert in neoprene accessories, Solite shows more confidence in the future, pretty sure "the market is stabilizing again and returning to pre-pandemic values". The non-endemic brands might be doing better, thanks to a wider customer audience. For example, Orca has benefitted from a strong comeback in triathlon, while Prolimit – a wind driven brand as they label themselves – can rely on the revival of windsports (hello wingfoilers!). Newcomer in the wetsuit segment, WIP reflects on the latter: "If you use a surf wetsuit for winging, you will destroy knees and elbow in a short time…", states Vincent Cadene and Mathis Bourgnon. There is another major buyer in the wetsuit business who isn't experiencing much of slowdown: "2023 was very good for our Surf School products, mainly due to price/quality offered", says Nuno Fonseca, CEO of Gotcha.
Shifting buying habits
Inflation being a (big) thing, the customers think twice nowadays when it comes to spending some hard earned money on a spring-summer wetsuit, often saving the money for more expensive pieces of winter rubber. "With all the discounts out there, not a lot of people buy full price anymore", argues Julien Salles, Brand Manager for Manera, "and this might last for a few seasons!" Dang. This adds pressure on the retailers, for whom "caution" is the new mantra, claims Tom Copsey, O'Neill Wetsuits Product Manager: "Dealers are slow to place preorders while they work through a full season first, and the public are saving their purchase decisions until the weather and waves align." Not very sound mechanics for the market indeed…
Paradoxically, the upper end is doing well, as confirmed by Gary Siskar, Marketing Director & Product Line Manager for Ride Engine, with customers prioritizing "quality and are willing to invest in the best products available". As per the mid price range, Gary can only describes it as a "no man's land" in the market…
On another note, some brands do notice more durable habits, the most striking being "the fact that people are trying to get their products repaired before thinking about buying new", highlights Valérie at Roxy. The climate change might also have helped the surfacing of new designs, meant for those "in between" seasons. Hurley foresaw that trend with its 2/2mm Max full suit, tried and tested with their global athletes before entering the market. According to EMEA Product Director Fernando Rivero, the 2/2 Max feels like a second skin, as they stripped the classic Max neoprene of its internal thermal layering. O'Neill will also add a couple new 2mm full suits in SS24, the women's WMS Hyperfreak 2mm Chest Zip, made of their proprietary TechnoButter 3 and TB3X neoprene ("20% lighter & 30% less water absorbent than any other premium neoprene"), and the men's Hyperfreak Comp-X Zipless (Recycled TechnoButter 3X).
Another 2mm piece comes from Solite, one which has gained popularity among the reef hungry chargers and average surfers alike. We are talking of the Solite Custom Reef 2.0 booties D. The molded 1mm natural rubber sole is paired with a flexible, puncture-resistant ballistic textile which maintains "the barefoot feel while protecting your feet from urchin spines and razor-sharp coral".
Womanizer
The women's category has energized summer wetsuit designs with the outbreak of multiple silhouettes: long jane, short john, wetsuit pants, you name it. We asked the players out there whether this was just an Insta fad or a groundswell trend. As a woman specific brand, Roxy gets right of way. According to them, that trend goes a long way, even if its "still not very significant" [saleswise]. Those fresh designs answer the need for new functionality in new water activities, with the added value of a fashion side : "Wether you are going for paddling or surfing in warmer water, the long jane or wetsuit pant have been very well received." Among the many designs available, wetsuits such as the Manera Seafarer Bikisuit 2.2 strikes a good balance between functionality and style, with all the benefits of a long sleeve spring suit and the flattering silhouette of a swimwear bottom.
The background for this trend is very apparent for Gilion Goveia, Owner of 9 Beaufort, "SUP being the base of it all". Speaking of functionality, WIP offers a unique wetsuit within its Sailing line, the design award-winning WIPEE has a standing pee system that allows women to stop holding back when nature calls.
 KEY INNOVATIONS: SUSTAINABLE RUBBER
Whilst the need for warmth and maximum flexibility is less of an issue in spring-summer (as the water temperature and thinner wetsuits are doing the job), the focus has shifted on sustainability these past years. A very commendable trend, though customers can feel somehow confused on what is really sustainable and what is not (as much), due to the wide range of registered technologies and material designations. As you may know, Patagonia remains 100% neoprene free across their entire line of wetsuits, using FSC certified natural rubber, while all their suits are Fair Trade Sewn. No breaking news here, but if it ain't broke, don't fix it, right? Thus Yulex foam gains another adopter, Wallien, as the young women-only brand (2019) transitions to Yulex Y85-550 on their new line, Horizonia. Long gone are the first Yulex versions where you had to compromise performance; Aurelien Silvestre at Oxbow is right when he insists Yulex foam has evolved and now provides optimal performance, even beyond neoprene: "You don't have to choose between performance and planet anymore !" As a result, their entire collection is now made of the natural rubber.
A handful of non-chloroprene "neoprenes" have popped up as well on the market, bringing various alternatives to the petrol-based rubber. The Oysterprene premiered by Soöruz with Sheico has attracted quite a few brands, one of the latest being Prolimit, which implements the oystershell-based neoprene on its Vapor and Mercury/Oxygen wetsuits instead of limestone. Soöruz keeps an edge with the release of its new Örganic Oysterprene on the Guru range for SS24. The name sums it up, it still is made of natural rubber and oyster shells, "while boasting a remarkable 63% biobased USDA certification", says Marin Mauriac.
Dakine made a big splash (pun intended) in the wetsuit category with its FriendlyPrene launched in 2022, as a variation of the Friendly Foam used on slippers. Its latest update, Natural FriendlyPrene, marks a step further in sustainability, as explained by Phil Bridges, Designer: "This is kind of a big deal, we've sourced a plant based neoprene to use with the Eco One additive for enhanced biodegradability, in our added durability design. So a more eco source, a longer product lifespan and less post consumer impact." Kudos, guys.
Billabong joins the party with its brand-new Organiprene, featured in the Furnace, Revolution and women's Salty Days ranges for SS24. "We sourced our own natural rubber direct from Guatemala to remove any third-party costs", explains Simon Charlesworth, before adding "the neoprene is 85% natural rubber and 15% a synthetic made of recycled carbon black and soybean oil". As it is marginally more expensive than traditional neoprene for the moment, Billabong is really counting on customer adoption to achieve scale in the future, thus reducing costs. Picture Organic Clothing opts for a middle ground with the upgraded Eicoprene technology, a synthetic foam made of oyster shell powder, limestone and recycled tires.
Yet, some still stick to the Yamamoto limestone neoprene for its unmatched elasticity and thermal insulation. The savoir-faire of the Japanese factory remains a solid USP among many core surfers. Orca knows it and their 3/2 Bossa model (100% Yamamoto) opens up to "a wider range of consumers" says Ian Clarke, Brand Manager, UK, Ireland & US. The Yamamoto geeks will be pleased as well with the Onsen collection from Ride Engine, made exclusively of Yamamoto #40 neoprene throughout the entire suit: "We don't mix grades, such as incorporating Yamamoto #39 in the lower torso and legs. Our philosophy is that the exceptional qualities of the highest-grade material should be consistently applied across the entire suit."
COLOR BACKWASH
As we ask the brands year after year if their SS wetsuits are likely to be more colorful, we feel like Bill Murray in Groundhog Day, receiving an unvarying answer: black it is. Yet, the circle might be broken in SS24. As the surf apparel bears more vivid colorways, some are following the same path for their wetties. "For Roxy, we are always trying to link part of the collection to our swimwear collections, and this has always been a strength", confirms Valérie Hill as their Elite Extra wetsuits follow the same colors and print story as the Pro Surf swimwear line. Same move at Billabong's, where the women/girls' prints are shared with the S24 swim collection "and casual beach range along with more global prints". So does Hurley for a few seasons now, while they highlight the Air pro model of Filipe Toledo, with an animal print, as one of the main stories of SS24. Feral!
Beyond the fashion statement, colors can convey a message as well. This has been the intent of Soöruz with its Sunburn capsule, integrating burnt designs and flashy colors: "The goal of this capsule is to catch the eyes of the customers and deliver a message regarding the global warming challenge we are facing", reveals Marin Mauriac.
If many stick to the good old stealth black, it is also because of manufacturing requirements, as Orca's Ian Clarke admits "it is not possible to go too crazy with printing colours" [when using Yamamoto neoprene], without compromising the performance. Alex Cretier at Prolimit is on the same page as he warns "bold colors can be done but greatly reduce the stretch of the fabric".
 BEYOND THE PRODUCT: ETHICS
Now more than ever, the customer, just does not buy a mere product, he demands more. He demands that the brand he or she is putting their trust in is giving back, to extend its durability actions beyond the manufacturing. And brands shall see this as an opportunity rather than another level of constraint. The 1% for the Planet initiative is a really compelling statement and brands like WIP are "donating 1% of our sales to associations supporting the environment" before adding "this year we're teaming up with Sea Shepherd to help them protect the oceans". Wallien has chosen to be more specific when it comes to which NGO is to benefit from its sales. For their new Horizonia wetsuit range, 20% of profits will go to Blue Marine Foundation. Further efforts from them include corn based biodegradable bags, recycled shipment boxes, carbon neutral deliveries.
The efforts are sometimes invisible to the customer, yet very real, like Manera, which has "hired professionals to run a thorough carbon footprint audit of our company" says Julien Salles. With the results in hands, they created an action plan to reduce their carbon emissions: "We will share everything this fall and will be the first neoprene company to openly share such an environmental audit." Picture lets their B Corp certification speaks for itself, as a testimony of "using business and our influence as a force for good".
Whatever the durability and repairs made to a wetsuit, it will end in the bin at one stage. But not any bin. Since 2019, Soöruz has shredded more than 25.000 wetsuits since the launch of their Second Life program, with upcycling outlets in mind. In the meantime, similar recycling initiatives emerged in every quarter. Circular Flow might be the most significative, aiming to create a "sustainable global circular economy for neoprene waste". Dakine among others put their faith into Circular Flow as 60.000 tons of neoprene is estimated to end in landfill annually. Dust you are and to dust shall you return.