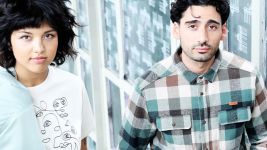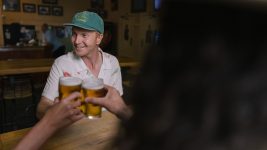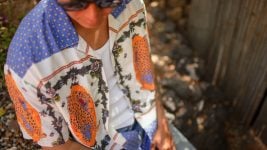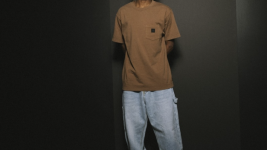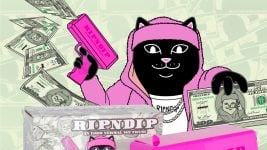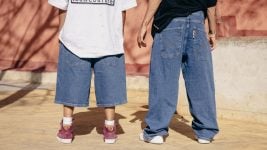 Mens Streetwear SS24 Retail Buyer's Guide
With skateboarding generating a lot of outsider interest and skater's styles now becoming so varied and often replicated, we wanted to show what brands will be offering for next season. Let's take a look with the Source Retail Buyers Guide for men's streetwear SS24. By Source Skate Editor, Dave Morgan.

Market

I'm starting to sound like a broken record with the repeated issue of hard goods overstocking affecting the soft goods market, but it's still a very present matter. Jürgen Wolf – The founder & head of sales for baggy jean OG's HOMEBOY said " We still see a problem with too much stock in hardgoods and sales losses for T-Shirts and Sweatshirts. Suddenly everyone is selling baggy pants and shorts like crazy."  It does seem that the streetwear market is faring better than other parts of the skate industry. Emanuel Labadie – EMEAMarketing Lead at DC said the streetwear market "is doing a lot better than the skate shoe market!" – with DC being one of the brands that offer both.  Julien Duval – President at AndFeelings – a lifestyle brand with skateboarding and art at its core noticed that "The market is challenging with rough trading conditions due to macro economic, weather and overstocks related issues. While some accounts prefer to cover their assortment needs with established brands, some recognise the unique proposition we bring and come onboard."
Price Points
With material costs rising, price points increase slightly, but brands are making the conscious effort to try and keep their garments affordable. Jürgen from HOMEBOY made a very good point saying "Homeboy is an affordable brand. Pants are between €79,99 and €109,99, shorts between €69,99 to €99,99. Why in the hell should someone pay more for Jeans? Especially for skate jeans! Skaters are not rich kids. We are not Luis Vuitton or Gucci." For American brand RipNDip, price points will stay consistent with years past. Joey Paschette – Brand Manager at RipNDip said "We continue to expand our product offering with new silhouettes but try to stay in the same price bracket for our audience."
Styles, trends and Materials
It's looking to be a cool and relaxed vibe for SS24, with brands experimenting with lightweight materials and new fabric technologies. Brixton's European Marketing Manager Tyrone Smit said  "For SS24 we are focusing on keeping things cool, relaxed and light weight. Designing into our core silhouetted with linen blends, cotton slubs, seersucker textiles, as well as the Coolmax technology." Coolmax is Brixton's new arrow in the quiver, with 'propriety grown fibres that channel moisture away from the skin.'
The baggy styles of the 90's are still strong, with brands like DC and HOMEBOY catering perfectly for those wanting something a little more relaxed. Emanuel said: "We stand for Big Fit energy . The original Droors fit." That being said however, it looks like some brands are bringing in a more 2000's vibe style wise. IrieDaily's Senior Designer- Gesa Hollender said "The 2000's still have a major influence on the overall look of the current collection. In addition to this trend, these Y2k inspired silhouettes are interpreted in our Spring/Summer 24 colour concept."
RipNDip have noticed that 'All over prints are staying around, alongside Subdued colours" as Joey mentioned. HOMEBOY'S Jürgen spoke of the trend for workwear still being prominent: "We started with workwear shirts, pants and jackets 2 years before the big US workwear players arrived in Europe. Since the very early 90s workwear styles have been a part of the Homeboy DNA."  Brixton will also be continuing to push its 'Builders workwear/utility story from last season, but bringing it into the spring with a soft utility story. Tyrone said "Keeping our core workwear stretch canvas in our key styles (Builders 5Pkt, Carpenter pant, and Cable Trucker Jacket) and introducing a Builders Mechanics Short Sleeve Top in a cotton, nylon, stretch that is not only functional with our utility details but also has antimicrobial and moisture wicking properties within the fibre." Dickies – original workwear manufactures will be pushing their iconic styles such as their classic Eisenhower jacket, now available unquilted. They also see Cargo pants and multiple functional pockets on items being a big hit next season.
Sustainability
As always, manufacturing clothing with a conscience is an aim for the majority of brands, and with advances in technology and such, it's becoming more of a common thing to be producing sustainable garments. Dickies for example will be making "Work pants featuring '66 cloth' produced from consciously-sourcedrecycled fibres" as Kevin Penney EMEA Brand Marketing Manager at Dickies proudly explained.  IrieDailyis one such brand that has been producing eco-conscious clothing for some time – making jackets from recycled plastic bottles for example! Gesa from IrieDaily said proudly that "Using sustainable materials is one of our most important goals. We use organic cotton, recycled polyester or Lenzing viscose and are always on the lookout for new innovations such as washable kraft paper for example." Julien from AndFeelings did make a point that "Organic and recycled materials come at a higher cost than regular cotton and poly and our goal is to consider sustainability as much as we can afford it."
Denim
Jeans are still a big part of streetwear's roster for next year – be it loose baggy fit pants or denim shorts for the hotter months ahead. DC and HOMEBOY specialise in these fits, and next season will be no different. As Jürgen said "We are a boardsport "Jeans Company". Our business is pants/shorts. We will push that to another level in 2024."

It's looking like SS24 will be welcomed with a breezy, laid back approach to streetwear – brands will be catering to every style, be it new or one that's gone 'full-circle' and come back around into fashion.