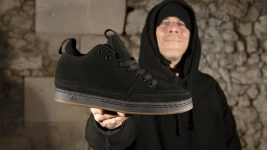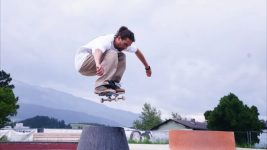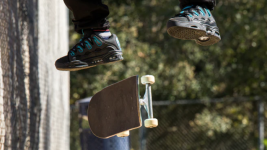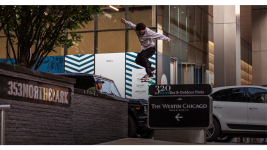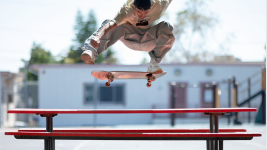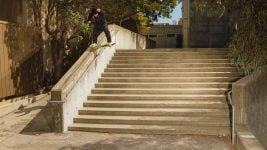 Skate Footwear SS24 Retail Buyer's Guide
With skateboarding going from strength to strength and the Olympics catapulting it further into the public eye, the skate shoe market has never been more important. We take a look at what endemic brands are doing this year with the Retail Buyer's Guide for skate shoes SS24, with Skate Editor Dave Morgan.
Market
The skateboard industry has been navigating its way through the onset issues of the pandemic for over a year now, and even though overstocking issues are still present, brands are finding their way through it. Brian Barber – General Manager at Osiris said, "We have seen decent success with the resurgence of the D3, however Inflation concerns are still abundant though." I can imagine all brands are concerned over the thoughts of inflation within the European market, what with several countries already going into recessions. Cariuma added on the subject of inflation that "Consumers are much more concerned about the quality, ethical, and sustainable nature of the products they are purchasing, and because of the inflationary environment, people are also investing in things that last." Don Brown – Chief Brand Strategy at Sole Technology said on the subject of overstocked hardgoods, that it will offer some great deals for getting people skateboarding, "But on the other side it's clogging up the shops cash flow. In general, those who make it through 2023 will come out much stronger." Alessandro Urso-Sales Director at C1RCA said |hardgoods overstocking is a fact, it's also the reason we're keeping outside that business. We're going to produce skate decks in limited quantities for special projects only."
Price Points
The price of skate shoes these days is creeping up slightly, with the average pair costing around €85. Michael Morey – Footwear Designer & Merchandiser at Emerica said "Our line ranges in price from €80 to €100 with the bulk of our line falling somewhere in the middle." Of course, the more technical the shoe is, the higher the price. Take NC shoes for example, who for a price range between €190-€330 are creating handmade, custom footwear "offering an alternative that moulds itself to the particular foot shape of the client be it skater or of any other nature" as Francisco Javier Aguirre inventor of the system and concept of NC SHOES explained. C1RCA will be introducing a new style -The 211 Vulc, with a more reasonable price of €64.90 RRP, but still packed with technical features.
Collection themes & trends
SS24 looks to be bringing some exciting stories to the floor, with collections of bright bold colours and alsosubtle designs. Dennis at HoursIsYours said "Our theme is simplicity across the Collection each Collection with a focus on comfort and performance." Rick at Etnies announced several new pro models including a new colourway of the Lo-Cut slip for Barney Page. "The art for his colorway will be from Rob Mathieson, and Barney has chosen to give back with his style and a portion of the proceeds will be donated to the Ben Raemers Foundation." Emerica have a lot going on with pro models for both Dakota Servold & Erik Winkowski. Alongside these, Emerica are introducing a more affordable offering as Michael announced: "Additionally, we know the market is increasingly price-conscious, and to address this we're introducing two price friendly models; the Heritic, a heritage-inspired cupsole with retro style and durability in mind, and the Cadence; a no-frills super wearable vulcanised style."
éS are taking us back in time as Don said: "Our general vibe is 90's nostalgia hitting on the look we pioneered 28 years ago that changed the game -technical, sophisticated, puffier silhouette's that perform beyond all expectations." The 90's resurgence is really going off at the moment with big pants and shoes coming back around in style. On the subject of 90's styles, big shoe pioneers DC and Osiris have some exciting stories as Emanuel Labadie – EMEA Marketing Lead at DC said: "We will have specific stories attached to iconic DC athletes and ambassadors – both communication on style, performance, skateboarding and fashion." Brian from Osiris added that "For us it's the resurgence of the flashback 90's chunky silhouettes such as the D3." Alessandro FROM C1RCA furthered this point saying "90s chunky retro models are a must-have for consumers. Our offers include CX201R, TAVE TT, 805."
Design & Tech
With skate shoe designs going full circle for certain brands in regards to the aforementioned 90's resurgence, tech-heavy shoes are back and bigger than ever. Rick Marmolijo, Design Director at Etnies said "I think because there's been so much of that clean simplistic profile for many years from other brands, kids are willing to try something different to stand out." Cariuma on the other hand keeps it technical yet slim, saying "Our modus operandi is a classic silhouette coupled with innovative technical features geared for performance." éS are driven by design and offer shoes on both ends of the spectrum as Don said: "We have the clean minimalistic designs of the SWIFT 1.5. to the more tech Muska." It is possible and becoming more common to have a slim shoe that packs a lot of technology into it, but obviously the bigger the shoe profile, the more room there is to design tech features to the upper, outsole and midsole.
A lot of the technology that goes into shoes these days is unseen, with brands putting lots of effort into producing impact absorbing insoles amongst other features that can keep us skating for longer. New Balance Numeric's Global Product Manager Nick Pappas spoke of the revamp of their successful NM440 after feedback from their team riders. "We've updated the 440 to have a slightly taller toe cap, which moves the stitching out of the high wear areas, we've added tack down stitches on the eyerow in the Ollie zone, adjusted the last to have the shoe sit flatter and also round out the toe. Internally we've updated the foam in the midsole heel wedge to a more modern Abzorb and also changed to an EVA lasting board. Those internal changes coupled with a new Ortholite insert make for a much more comfortable and supportive underfoot experience without adding too much bulk. HoursIsYours will be introducing their 'Goddess' insoles in all new shoes, whereas Osiris will be offering Reinforced Strobel Board in their models. Etnies are known for their impact technology & their running partnership with Michelin. Rick from Etnies spoke of their new "STI Performance Levels 1 and 2, as well as STI Comfort Level 1 and 2. These new tech insoles will provide excellent lightweight cushioning and a supportive arch support."
Sustainability
The ever–pressing concern of sustainability is reassuringly still being taken into consideration for brands manufacturing skate shoes. Emerica and the Sole Technology family have a strong focus on sustainability initiatives and are constantly researching new manufacturing methods and material solutions. Michael at Emerica did make a note of saying: "When telling stories through product, we try to avoid "greenwashing," or making something sound more eco-friendly than it is for the purpose of checking a box." Cariuma hold sustainability at the forefront of their company, planting 2 trees in the Brazilian rainforest for every pair of shoes purchased. They proudly said, "We also strive to be as sustainable as possible in our product development and manufacturing, opting for premium raw materials, in order to yield a smaller footprint and create high-quality sneakers that are built to last." Etnies are also continuing their replanting mission with their TFTF collection. Trees for the Future's Forests have planted over 2.3 million trees now with the help of Etnies! New Balance Numeric's Nick Pappas said on the subject that "We have a broad sustainability effort across all of New Balance and we participate in approaching every material and process used to see if there is a sustainable alternative without compromising performance."
Collaborations
There are some powerful collabs to look forward to in SS24, with brands intertwining different worlds in one exciting product. Emerica for example have a small collaborative capsule between Jon Dickson and 'Six Feet Above.' Michael explained: "Their mission is to 'shred the trend' of veteran suicides by organising and hosting skateboarding retreats to veterans." New Balance Numeric will be releasing their first shoe with their latest addition to their heavy hitting team – Baker skateboards legend Andrew Reyndolds. Nick said"Andrew has done a colour and material story on our NM480 team model, a shoe pulled out of NB's historied basketball archive that's been updated to withstand all the abuses of skateboarding." Dennis from HoursIsYours spoke of a collab with Louie Barletta's new venture "Jacuzzi Unlimited' which, whilst still being in its early stages is shaping up to be a really rad company with a solid team.
The Spring/Summer season is looking to be a scorcher in terms of skate shoes, and with things like the Olympics coming around again next year hopefully it will continue to boost skateboard participation and in-turn, skate shoe sales.