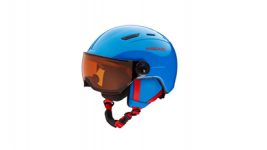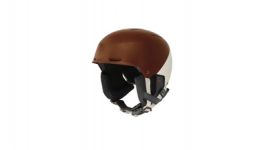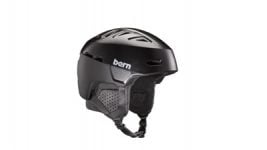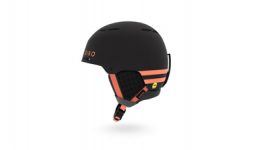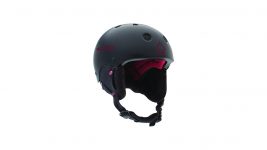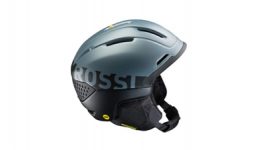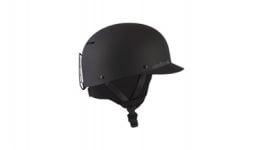 Riders are getting bolder and riding faster than ever before thanks to better edges, board tech and more, meaning safety equipment has to keep up as well. Days of bulky black helmets are long gone and nowadays new stylish lids match each rider's personal style while packing plenty of safety under the hood. Pick your choice among the trends for FW18/19. Retail Buyer's Guide by Anna Langer.
Varying studies suggest that between 40-70% of winter sports participants protect their heads with helmets. So it's no great surprise that consumers are getting more educated, which in turn affects the market for protective headwear. "We see an increase in consumers interest in higher price points, with more features – riders tend to have a clear picture of what they expect from their protective gear, other than 'only needing a helmet' – which was the case in previous years," states Max Thurner, International Marketing Manager at Head. Since "customers are becoming much more aware of the level of protection they need for their style of riding, it's important to explain this clearly with packaging and marketing," says Pro-Tec Brand Director R.P. Bess. Smith notice that "MIPS is a major conversation piece as snow consumers' technology awareness increases," and sells better than ever.
With riders being "much more demanding on technical features, comfort, fit, design and are not willing to make compromises," Rossignol find the market "extremely competitive", offering "different concepts and technologies in order to provide high performance products," says Aurélie Zucco, Business Unit Manager of Technical Equipment.
TRENDS
Combining technical features with a "sober and smart design," (Rossignol) results as main trend, with lighter, more comfortable helmets (Bern) that are better performing (Sweet) and lower profile (Sandbox). "A helmet must fit great, be light and safe. These are the key trends – all the rest are individual preferences," argues Ruedi Herger, CEO of TSG. "Safety is on the table for all helmet brands. MIPS and other solutions to manage rotational forces is becoming standard in the upper price ranges," adds Tove Fritzell, Head of Product Development at Bolle.
Visors make a comeback for Bolle, Head, Mivida and Brunotti, especially for "people who wear prescription glasses, or just don't like the feeling on their face of having to wear a goggle," as Max from Head mentions. Looks start to crossover from urban (Egg) and skate markets (Pro-Tec), while colours are matched with outerwear trends. With the range of choice, no one is satisfied with just being safe, they also want to express their personality with their lid.
TECHNOLOGY
Evolving technologies also increase the choice for protective features. Still, "in terms of safety, addressing rotational energies seems to stay the main focus in the helmets industry," finds Giro Product Line Manager for Snow Helmets, Mattia Berardi, who says the brand offers MIPS in all of their in-line models and add their own version, MIPS Spherical, for more commercial models and their "ultimate freestyle helmet, Emerge MIPS." Bolle add MIPS to their Instinct freeride helmet: "Pairing the AViD progressive EPS with the extra protection provided by MIPS in a lightweight, big mountain friendly lid was a logical step" argues Tove. Sweet also feature MIPS in all helmets and developed a unique three layer MIPS system and a revolutionary gate protection technology for their new race helmet, the Volata.
POC introduce SPIN (Shearing Pad INside), a brand-new patent-pending rotational impact protection system in their new Auric Cut Backcountry: "To counter oblique impacts, we have created SPIN pads, which are optimized to provide rotational impact protection based on the precise location inside the helmet," thus minimizing the effects of oblique falls by allowing the helmet to move relative to the head, explains Damian Phillips, Head of PR.
The "IMPACTS Technology" from Rossignol offers long-term protection against multiple impacts, "even from low-intensity shocks that leave no visible trace but can alter the protection helmets provide and negatively affect resistance to future impacts," and is implied in the Templar and Progress.
Brunotti focus on lightweight in-mould helmets with a new sturdy hybrid model that combines safety and wearing comfort. Dirty Dog also have two new helmets with Hybrid Shell Construction, that "target areas of the helmet for ultra protection, whilst making other areas of the helmet as light as necessary," as Tom Lazarus, Operations Manager UK & Europe explains. Sinner combine lightweight in-mould technology with a hard ABS top shell for maximum protection in their new hybrid Stoneham helmet and Picture Organic Clothing also introduce a hybrid: "the Omega Helmet, a mix between in-mould construction and hardshell for double the shock absorption," with minimal weight. Similar to the new TSG Vertice in-mould construction with extra strong EPS and a clean, sleek design.
Last but not least, Bolle introduce two new helmets to their kids range and Head introduce the MOJO (unisex) and MAJA (girls) that are the super low weight, size adjustability and "REAL junior and kids models, with their own moulds and sizes," as Max emphasizes.
MATERIALS
The new Smith Mission and Mirage snow helmets improve impact performance and technology to help aid in rotational impacts with "Koroyd®, whose crumple-zone cylinders crush uniformly on impact, converting and absorbing more kinetic energy than traditional materials, leading to extremely efficient and consistent energy absorption. Upon impact, the cores crush in a controlled manner, decelerating the energy from the impact and reducing the final trauma levels," explains Graham Sours, Snow Category Manager.
Egg pioneer Cato Thermoplastic Composite Technology (Cato TCT ®), "a self reinforced polypropylene that is ultra strong, ultra lightweight and extremely impact resistant," and paired with an EPP multi-impact core, which is strong and durable for multisport purposes like snowboarding, skateboarding and biking. Managing Partner, Charly Heusschen even claims these to be "lighter and stronger than carbon fibre." Carbon paired with high tensile nylon fibres still finds use in the shell of both Sweet & Bolle's top of the line racing helmets.
Bern maintain their proprietary Liquid Foam technology Zipmold+®, "a PC microshell lined with Zipmold+® liquid injected foam to create a super low profile finish," that is also used in the kids category. K2 continue their tried and tested construction methods of EPS foam combined with in-mould, hardshell, or hybrid shell technology, Head alternate between lightweight in-mould and heavy-duty ABS models and TSG combine in-mould as well as hardshell helmets with EPS foam for the TSG Snug Fit that is "modelled around all four sides of the head for best fit and maximum comfort."
True to their ethos, Picture Organic Clothing developed the "first & most eco-friendly helmet ever made in the industry together with KALI, featuring a lining that is 100% made of recycled EPS collected from Japanese automobile manufacturing industry leaders and ear pads made from recycled PET bottles," says Julien Durant, Co-Founder. Mivida plan to join the eco-friendly sector as well with a "different kind of plastic, taking care about nature" but are not ready to release details yet.
LINERS
Since the inside of the helmet is crucial not just for comfort but also for safety, as only something you enjoy wearing all day actually protects you, liners are updated as well.
Head cover their helmets with a "full beanie lining" that can be taken out to be washed or replaced with your own. K2 feature a range of liners "from the minimalist pad set of the backcountry specific Route, to our moisture wicking Tech Form Wrap, to the plush Full Wrap." Sandbox introduce a super cozy removable/washable comfort liner that works in conjunction with the BOA fit system to give you ultimate fit and comfort while riding in their new Apex line.
COLOURS, PATTERNS & DESIGN
In terms of look, compatibility is key. "Like it or not, everyone cares about how they look, whether they want to admit it or not," says Andy Steel, Bern International Sales Manager, aiming for their products to match any outfit. Rossignol offer "highly technical products in a smart and sober design, with discrete but contrasting colours," and Sweet swear by black and white as big sellers while launching a completely new visual identity.
K2 "pull back graphically and let the smooth shapes and on-trend matte colours do the talking," Smith add more matte finishes as well, especially for the women's line, Dirty Dog pair matte with pastels, Picture mix matte and shining colours and Pro-Tec work with neutrals in matte next to "flashier colours in the more traditional snow silhouettes." Head stick to clean designs and earthy colours like olive and petrol and TSG continue to explore gradients, cutting back on graphics.
For Bolle, the improvement in manufacturing results in "greater artistic freedom" with inspiration from retro motor culture in earthy tones and pastels. Giro feature four different colour stories including earth tones (Outdoor Classics), unique patterns (Morockin'), technical materials and basic colours (Performance) as well as organic, street and fashion influences (Natural Rhythm). Sandbox use natural elements as well, while Bolle and Brunotti bring Camouflage back.
Sinner opt for the brighter side of things with "bright, light and navy blue, moss green, dark grey, brights like neon pink and neon orange and a touch of gold."
GOGGLE & AUDIO INTEGRATION
Both features have become standards. Brands manufacturing both helmets and goggles mostly co-develop them for seamless fit without gaps, pinch or pressure points as well as coordinated colourways and designs.
Audio integration is solved through ear pad pockets that are compatible with the brands' own devices as well as Outdoor Tech Chips, which have evolved as an industry standard.