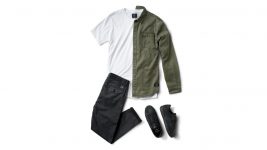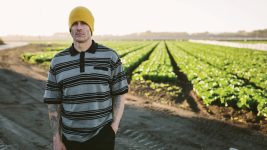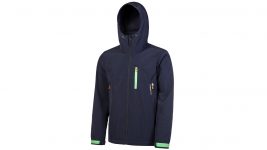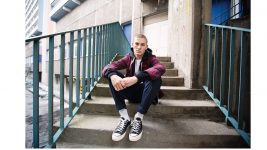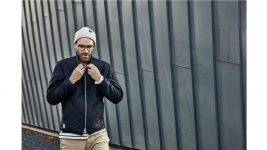 Today's customers demand quality blended with stylish design, plus a healthy dose of boardsports flavour. In response, endemic brands are creating strong value propositions with innovative fabrics and performance features, injected into refined overall looks. Fall/Winter 17/18 Men's Streetwear Trend Report by Dirk Vogel.
It's getting cold out on these mean streets and that's great news for brands and retailers. As temperatures drop and days get shorter, customers layer up to brave the elements. And wearing more layers means more clothes, more demand, more SKUs – which means more business, if retailers play their cards right in this fast-changing market. "It seems to be in a turmoil between contemporary, outdoors, street and classic boardsports styles. Older large companies struggle to reinvent themselves next to smaller ones that can adapt quickly to modern shopping trends and customer needs," says Joni Malmi, Brand Director at Makia Clothing.
Shopping trends and customer needs remain fragmented in a market that has replaced strong overarching trends – like 2012's full-blown retro menswear revival – with micro-trends that stay in play simultaneously. However, one common denominator emerges among FW17/18 men's streetwear offerings: The mixture of tried-and-tested functional features from boardsports and outdoors with a refined urban aesthetic. "The transformation of boardsports brands and clothing into a mixture between outdoor-oriented clothing, which is also suitable for urban use, will go further," said Michael Spitzbarth, CEO of eco-brand bleed organic clothing.
This functional urban direction also puts boardsports brands in a position of strength since most products are built on direct athlete feedback. "Globe's product is designed and influenced by people who are entrenched in the boardsport lifestyle. Our +/+ collection, inspired by [pro surfer] Dion Agius, is an example of how we directly involve our team riders in the development process to build authentic product," said Globe's Design Manager Dan Preston. And what's more, boardsports apparel packs the kind of flavour that run-of-the-mill outdoor brands simply can't match. "Apparel designed for and inspired by boardsports will remain a presence in our culture, as the lifestyle that surf and snow represents – freedom, exploration, and determination – continues to fuel a positive identity. That identity is something people relate to and wish to join," said Anjet Wesselink, Head of Marketing at Protest Sportswear.
SEASON TREND: TECHNICAL FABRICS
With function as the new premium, technical performance fabrics are increasingly at the focus of streetwear collections, also compounded by wider lifestyle trends such as yoga and athleisure. But the key to next season's garments is that technical fabrics don't automatically result in a technical look. "Evolution in technical fabrications has made it possible to apply functionality to core products without detuning its purism in classic timeless styling. When working with skateboarders, applying certain key functional attributes makes a huge difference in ensuring comfort and the right technicality in the right places," said Rey Gauthier, Global Creative Director at Element. True to its mission, bleed is using technology to blend function with sustainability, for instance in the new Lumberjacket: "As lining we use the vegan down alternative Primaloft Eco. That makes it suitable to use it as a thermal layer, too!"
Technical fabrics support garments that look "street" but pack performance under the hood. The Makia Storm jacket is a prime example as a weatherproof 3L/1000mm technical fishtail jacket with a black island camo pattern. Brixton ramps up the tech with the Maven Jacket, "an All-Terrain packable jacket featuring a 100% polyester shell with 15k water-repellent coating, critically taped seams, ventilated armpits, and a reversible stow pocket," notes Adriana Matthews, Public Relations Manager, Brixton. Advanced manufacturing techniques unlock seamless blends of materials, like Protest's Moss hoodie; a combination of soft-shell-like material and standard sweatshirt fabric. Across brand collections, we are seeing waterproofing, seamless zippers, and ventilation emerge as standard jacket features.
In bottoms, technical fabrics support all-day activity, summed up by the Vans Authentic chino pant: "It features a durable Sturdy Stretch fabric blend with poly covered Lycra fibres that provide long lasting stretch retention so the pant doesn't bag out over time. The Silvadur anti-microbial finish fights off the stink and requires less launderings," explained Luciano Mor, Director Global Men's Apparel & Accessories at Vans. Volcom is pushing technology into all categories by using "water-repellent and waterproof denim fabric, anti microbial poly-cotton twill, coated streetwear jacket fabrics with 5K coating. Our streetwear collection is more and more oriented toward comfort and technology according to our team riders," said Mathieu Santoni, Volcom EU Head of Product. Listening to the team, Hydroponic re-engineered their downhill hoodies with "reinforced elbow and side patches, a bigger hoodie to fit the helmet and zipper pockets everywhere," said Marketing Manager Jordi Quinto.
STYLE: CLEANED-UP STREET AESTHETIC
Summing up next season's aesthetic, Globe's Design Manager Dan Preston said: "A cleaned-up workwear mood is prevailing in our market." This means less emphasis on logo prints and messaging, cleaner individual pieces in basic colorways, assembled into put-together outfits: "Dad cap, bomber or blouson jackets, hoody, old school skate shoes, and worker wear chinos," said Patrick at Irie Daily. But that's far from the only style next season, as full-on athletic fits composed of jogger pants and performance uppers remain strong, much like the rugged "outdoorsy" trinity of beards, flannels, and beanies. It's all in play, all at the same time next season. Customers also like blasts from the past such as 1980s skate graphics, brought into the here-and-now by the Santa Cruz Natas Coach Jacket: "A classic boxy shape, pure white shell jacket combined with an oversize iconic 80s graphic back print in hot pink and acid yellow," said Andrew Maclean, Head of Apparel at Santa Cruz.
CUTS & SILHOUETTES: TOP-HEAVY FITS
The trend towards slouchier tops paired with form-fitting pants continues into next season, although Mathieu at Volcom points out: "One thing is sure is that the skinny is slowing down. For our skate riders, the trend is more on regular fit, not baggy." Brixton is catering to this trend with the Fleet Rigid Carpenter Pant, "a relaxed-fit work pant featuring 100% cotton herringbone, multiple utility pockets, and our custom Worn Wash." Michael at bleed predicted: "I think the trend is going to a new kind of baggy pant again but more tapered than the 90s version which was very straight." As they brave the cold in boots and high-tops, today's well-dressed men know to crop their pant legs at the right length. "Crisper chinos get preference in slim straight fits worn rolled up or chopped short around ankle height," said Dan at Globe.
Next season's shirts are longer and protrude from underneath jackets and other layers. Neff went all-out by reengineering their T-shirts: "We introduced a new t-shirt fit this season – the short sleeve tall fit raglan. Seeing the success of slightly longer lines, we increased the length of our classic fit T-shirt, and switched the sleeves to raglans," said Freddie Sipowicz, Director Of Merchandising & Design at Neff. "Silhouettes are getting wider and material more heavy and the bright colours like rose or royal blue have a comeback," said Patrick Kressner, Men's Designer at Irie Daily.
COLOURS & PATTERNS: SUBTLE FLAIR
Dark colours in tone-on-tone, monochromatic outfits. Low profile. This pretty much sums up the ongoing colour trend of the past two seasons, but things are getting less "undercover": Primary colours, light shades of jersey, and autumn-themed tones are adding pop and variety in FW17/18. With that said, black still rules the colour spectrum, especially in outer layers and pants, next to navy and dark greys. Pairing nicely with these strong foundations, base layers such as tees, longsleeves, work shirts, and lightweight sweaters come in a variety of heather greys, whites, denim dyes, and browns for that "clean workwear" aesthetic. In denim, darker shades rule the winter months.
Next season's trending pattern is plaid in all shapes and colours, from tone-on-tone – where red is a strong accent – to combinations of basic tones with primary colour pops. "With different weights, plaid patterns, colours, the flannel shirt is a must to have this winter. It's now one of our winter basics, but it will be stronger this next fall," said Mathieu at Volcom. Prints are marked by an influx of heritage skateboard graphics, with long-sleeve tees – think: sleeve prints – as a trending format. "Our T-shirts and hoodies have taken a 90s skate lo-fi inspiration, back when graphics were done without computers, having more D.I.Y. 'zine style, and hand-done look," said Luciano at Vans.
ACCESSORIES: REFINED BASICS
Technical engineering arrives in the hats segment, where staples such as five-panel hats receive makeovers like Huf's chinch cable closure. Weatherized versions including Brixton's Fisherman's cap or rugged wool variations on ball caps also fit the bill this season. The humble beanie gains an edge of refinement via heavier knits in straight-fit silhouettes, replacing previous season's slouch and fold-over beanies. "In headwear we are seeing growing demand for our beanies across a wide variety of colours, while incorporating new silhouettes and technical features," said Freddie at Neff. Also look out for smart scarves and gloves, which are perfect gift ideas for Holiday Season, next to (weed) patterned socks.
OUTLOOK
Endemic brands are strengthening their commitment to streetwear while driving strong value propositions with on-trend designs and innovative materials. This gives retailers a lot to play with: "A great way to generate excitement is to hype up the in-store launch of the collection in advance via social media – by the time the clothing is in stores, it will already be much anticipated," said Andrew at Santa Cruz. Although urban performance emerges as a strong common denominator next season, the co-existence of diverse styles also lets retailers pick and choose what works best for their demographic. It's a new paradigm in a market that continues to reinvent itself faster than ever. As Irie Daily's Patrick Kessner sums it up: "Streetwear isn't designed to shape an idea of the future, and it's not about eternity either. It's about today. This very day!"