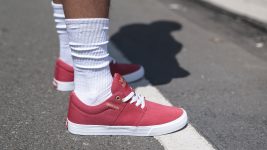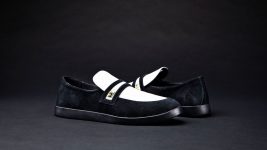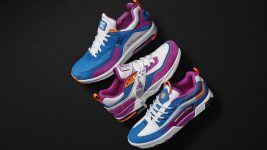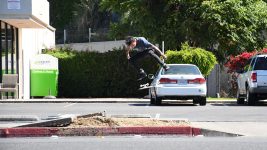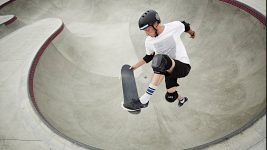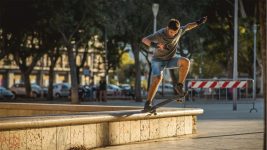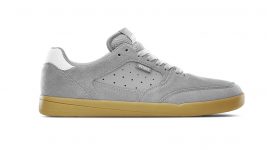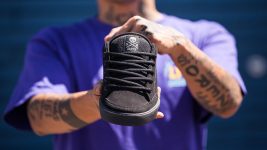 Skate Footwear
 SS19 Retail Buyer's Guide
What are the brands, models, colours, and constructions skateboarders demand this coming season? Find the answers in our Skateboard Footwear Retail Buyer's Guide for Spring/Summer 19 by SOURCE Skateboard Editor Dirk Vogel.
It's no secret that the past ten years have been tough for endemic skateboard shoe companies. The bigger brands become bigger and squeeze the market. The Top 3 in skateboard footwear know their position and force retailers into a certain position they don't want to be in: dependence on these brands, forced collections, lower margins and loss of independence," said Sascha Weil, Brand Director EMEA at SUPRA, adding: "It is the task of the smaller brands like SUPRA to help these retailers with a strong collection that can withstand the force of the Top 3."
This enormous consolidation of market shares is only part of a bigger shift. Looking at statistics on participation, the last decade also saw a decline in the numbers of active skateboarders: Whereas over 10.13 million participated in skateboarding in the U.S. in 2006, the number had dipped to 6.44 million by 2016 (Statista). Lower participation means less wear-related replacements of skate shoes; which means lower sales, at least for core companies not playing the sneakers hype card. But core brands are reporting a turnaround, although they remain cautious.
"We have seen a progressive uptick in business every season in 2018 vs 2017. However, I am seeing more skate retailers close than open," said Scott Sentianin at Lakai. This coming season, shops have a plethora of choices in core skate footwear, including new energy behind DC Shoes: "DC retailers should be excited about the brand refresh DC is currently undergoing. We have introduced new models that push the consumer forward while also keeping our DC roots well ingrained in each product," said Halsey Keiler, EMEA Footwear Regional Merchandiser at DC.
MARKET & PRICING: POWER MOVES
Looking ahead, analysts at Technavio expect the global skateboard footwear market to post solid growth, reaching $1.6 billion in annual sales by 2020. But Fabio Di Molfetta, owner of European brand Ade Footwear points out: "There are too many big players for a niche market, not all those players share story, passion and feelings with skaters." Nevertheless, there are signs of hope. "Some good news is that we signed a licensing deal to bring C1RCA back to the North American market," said Doug Weston at Osiris Shoes. Fallen Footwear is rumoured to return, and Vox Footwear is also back in skate shops with a tight line-up: "We are here to prove that authenticity and affordability are not mutually exclusive," said Tony Chen, International Sales, adding: "Vox is priced to be a good value to the consumer and the retailer, because skateboarding doesn't have to be expensive to be enjoyable."
Speaking of expensive, price points are slightly up this coming season in part due to macroeconomic changes in terms of exchange rates, trade tariffs and manufacturing costs. Most of the action now gravitates around €74.99 for current performance models loaded with tech and longevity (see Technologies). But there is room at the top with a growing number of upscale entries at €89.99 including Tony Hawk's new cupsole model on Lakai, plus top-of-the-line models from the likes of SUPRA selling at €119.99.
SEASON TREND: GLORIOUS 1990s TECH
In SS19, previous season's trend towards tech-loaded 1990s-style skate shoes is going from a slow simmer to a rolling boil. Designer shoes like the latest drops by Balenciaga, Kanye West's Yeezy line and A$AP Rocky for Under Armour blatantly copy mid-1990s skate models created by the likes of DVS, DC Shoes, éS Footwear and OSIRIS. "You know you're back on trend when A$AP Rocky is paying homage to your classic profile," said Doug Weston at Osiris, adding: "We've seen a big resurgence in our classic heritage profile, the D3 2001 over the past year. The 90s styling is hitting everywhere and there's even a 'dad' shoe trend that's emerging in the bigger footwear market." Over at Sole Technology (etnies, Emerica, éS Footwear), brand strategist Don Brown points out that the early 1990s were all about cup sole styles, while the mid-1990s brought in the bulkier tech shoes: "The big trend in hip hop/fashion right now are the bulkier styles and éS gets tagged constantly as people feel the influence from their design is from '90s skate… The éS Scheme has become one of the most requested styles to bring back along with many other iconic éS styles and will relaunch in small numbers for Holiday 2018 and continue through 2019, all éS riders are all full backing this look and we're planning to pioneer the puffier shoe trend within skate culture through 2019 as we did back in 1995."
Skate shoe brands are serving this trend by releasing their icons with crucial tech updates under the hood, including the D3 (Osiris), Lynx (DC Shoes), and Scheme (éS), as well as current models like the Maswell (DC), Silo and Contract (éS), and Comanche (DVS) inspired by 1990s design DNA.  Globe has specifically created the HERITAGE LAB, "in which we engage in re-design of '90s classics to ensure a future heritage model is born. Our new model the OPTION EVO fuses this mindset of '90s past and skate present," said Globe shoe designer Morgan King.
SILHOUETTES: LIGHTWEIGHT PERFORMANCE
The trending core skate shoe for SS19 is a classic-looking cup sole loaded with plenty of performance tech for comfort and performance. "We believe consumers want style and freshness with an inherent comfort factor, so they can wear their shoes rolling out of bed all the way to stumbling home from a late night out," said Halsey at DC Shoes. Current models pair a slim-fit silhouette and stitch-less toe design with longevity in a lightweight package in SS19 styles including; Hammer Skate (SUPRA), Inward (Ade), TILT EVO and OPTION EVO (Globe), Salix (C1RCA), Barksdale (DC Shoes), Comanche 2.0 (DVS), Newport and Tony Hawk Proto model (Lakai), Techniq and Turin (Osiris), Shifter and Chino (SUPRA), Trooper II (VOX), Swift 1.5 (éS), Marana and  Jameson eco (etnies), and Leo laced (Emerica). There's also room for shoes that break the mould, like the HUF driver shoe in memory of Dylan Rieder (RIP), the SUPRA Greco Mauve suede dress shoe and adidas' teched-out 3ST styles in a sock-like construction. Morgan King at Globe is also "bringing new life into larger silhouettes that complement a change to chunkier apparel shapes and outlines."
TECHNOLOGY: COMFORT VS. PERFORMANCE
With performance emerging as a major differentiator, each brand has fine-tuned its tech for next season. Lakai introduces Para-Mount outsoles composed of hex-tread patterns for maximum board feel, while Sole Technology uses STI Thermothane for the ollie areas. Globe has updated EVA outsoles, Ade blends comfortable EVA material with silicone gel insert on the heels, while Vans releases tri-density Ultracush Lite 3D footbeds blending dual density cushioning and structural support. Tech highlights for SS19 include: Shock absorption via Impact Air (DCShoes), Ultracush Lite 3D (Vans), AeroCush (C1RCA), Push Internal Crash Pad (SUPRA), PU Insole (State), DELUX-LITE premium insoles (Lakai), Heel Reverb Insoles (Vox), and Capsole (Ade). Added sole traction via Dynamic Grip technology (DCShoes), Wafflegrip (Vans), FusionGrip (C1RCA), and Formula G (Emerica). Anatomic fit via Vaporcell (DVS), SureFit sockliner and UltraFlex (C1RCA), and Deluxlite liner (Lakai). Also added durability via Duracap (Vans), Duraflick and HT Drag (State), Para-Mount outsole (Lakai), Everstitch (éS), and FusionGrip (C1RCA).
COLOURS & STYLING: PRINTS & EARTH TONES
Much like in skateboard helmets, even the most progressive skateboarders are conservative in their preferred colour choice, which is basically like a Danzig concert – black with black laces. Elaborating on SS19 colourways, Tony Chen at Vox said: "Black continues to be the mainstay of the Vox line. Other key colours include blue, grey, white and oxblood." Brent Phelps, Design Director at DVS promised, "lots more earth tones! Sand, olive, chamois are working really good for us and continue as a big trend. Camo prints and textiles are definitely back and working in tandem with this colour trend." Osiris and several other brands are backing the camo trend, while SUPRA brings back the white rubber toecap with confidence in the Hammer Skate. For retailers looking to customize their own shoes, Tony at Vox offers: "We have a new customization program that we are introducing with the Kruzer model. We have a replaceable tongue label on the model, so that skate shops can now have a custom collaboration shoe. They can also have the insole of the shoe customized with their logo as well."
MATERIALS: SUEDE ALTERNATIVES
Much like colourways, material choices stay close to home during SS19. "Suede is still king. We do have demand for textile shoes, which is why we put in a rubber-material underlay as a material backer," said Scott at Lakai. Brands are branching out into suede alternatives and upgrades, including DVS: "Materialization has become a key element to modern footwear design. We're exploring Frisco suedes (waxed) and pig suedes, non-tear knits with obvious skate-related applications, rip stop and refreshed regrind. Textures are key." SUPRA is playing with upscale fabrics and textures in the Cornerstone Collection: "You see the mash-up of colours and materials like everyone used to from SUPRA. Suede, canvas, mesh, leather, sometimes all in one shoe." Meanwhile, synthetic and vegan-friendly options continue to resonate with consumers. C1RCA offers a lot of 100 per cent vegan shoes and keeps increasing the use of synthetic leather while Lakai uses water-based adhesives and recycled cardboard for shoe boxes. etnies even plants a tree for each pair sold, boasting 1.8 million trees planted on three continents so far.
HOT TREND: GIRLS SHOES
Female participation is the biggest story in skate for SS19 (see market analysis in this issue, P.28), and brands report mixed results in this category. Joe Marckx, Global Brand Director at DVS said: "We cancelled our Kids' and Women's programs due to a lack of demand." Meanwhile, Scott at Lakai is, "seeing the women buying smaller sizes of the men's." Don Brown at etnies said: "For etnies we do create specific products for girls and kids and we have seen the market demand increasing especially as we build on riders." And global mainstay Vans is not only hosting skateboard clinics for girls in 100 cities worldwide, but also expanding the women's offering. "Vans is actively reinforcing its ongoing commitment to the development of women's skateboarding," said Laura Doherty, Vans Global Public Relations, adding: "Lizzie [Armanto] will be lending her creative eye to a new collection of Pro Classics footwear and lifestyle apparel this June."