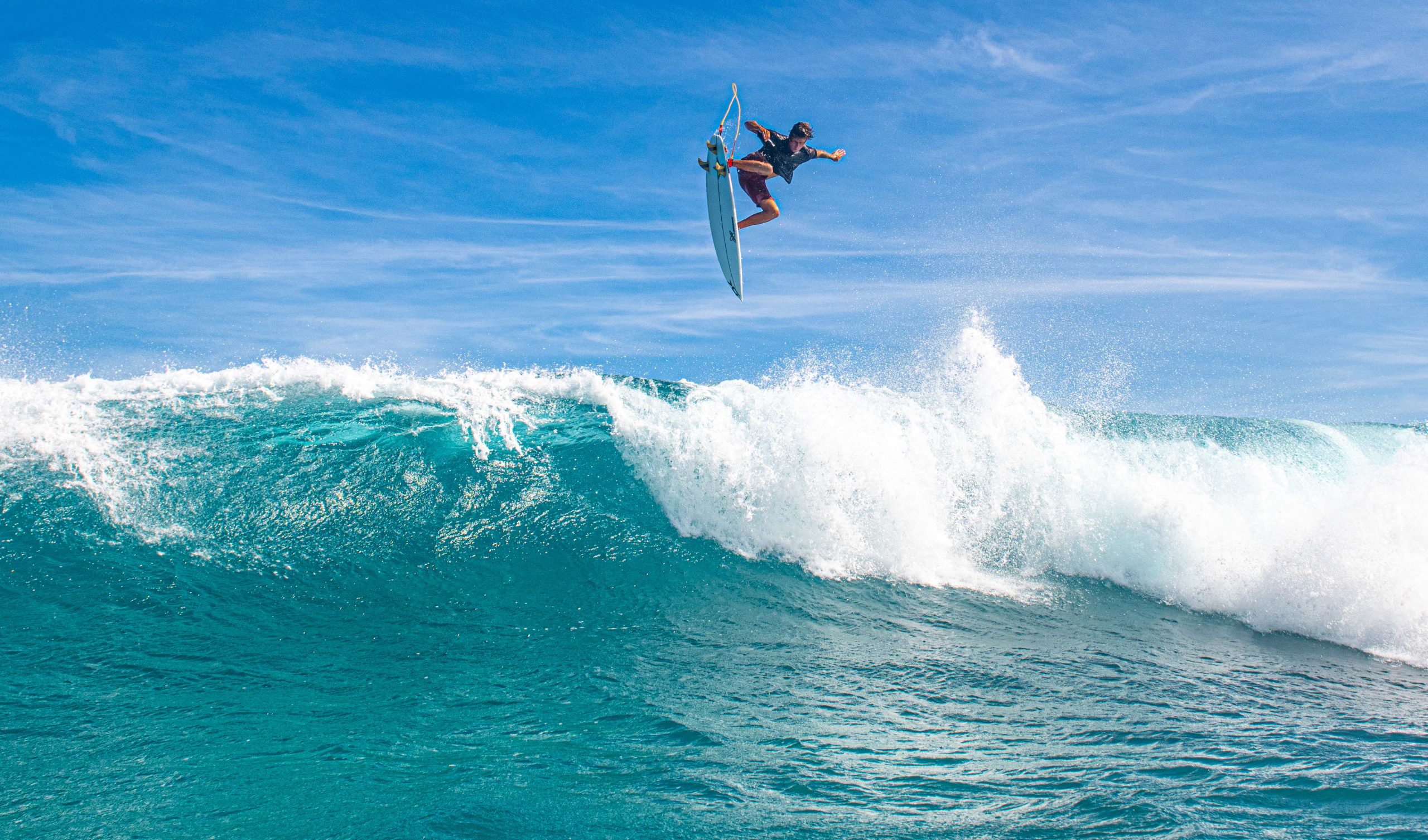 Dakine S/S 2023 Mens Surf Apparel Preview
Retail Buyers Guide: Men's Surf Apparel S/S 2023 Retail Buyer's Guide
Brand: Dakine
Interviewee: N/A
In anticipation of the 2023 summer season, what is your assessment of the current SS22 market? 
SS22 Sell-in has been very good, that said we can feel that the end consumers are being cautious on their expanses due to uncertain geo-political climate and obvious inflation.
Massive chain stores such as Zara and Ikea are betting on the surfing lifestyle: is this good news for the endemic Surf Apparel players? 
In a sense yes as they will bring more people toward the surf lifestyle. On another end it is still some more competition for us on the main stream target. I don't think it affects any of the endemic brand on their core consumers. Our SS23 line continues the legacy.
Can you please sum up your collection stories for SS23? 
Our collection is tight and to the point. It is made for surfers and elevate the functional purpose. Sun Protection is one of the most important areas of focus for our riders today and we elevate the functional purpose from head to toe. This season includes more advanced hoods, built for comfort as well as full coverage. New gear such as full length to compliment your favourite boardie and keep the rider protected. You will see new details such as mock neck and additional drop hem over the hand to ensure we cover all places that are exposed.
We also developed Dakine All Purpose gear collection. Apparel built to use in the water or on the mountains but also everywhere in between. While we are working on bike, surf and snow products to find the perfect balance of comfort and protection, sometimes we make products so versatile you just don't want to take them off! With articulated cuts, performance finishes and just the features you need, these styles are built for motion. Durable textiles are a must, they are protective and stay in play longer. Sustainably motivated finishes widen the range of end use and help minimize the impact to our playgrounds. This collection of proven silhouettes is engineered for life, making it Dakine's "All Purpose Gear".
What prints & colors will be key? 
Our Key prints are influenced by nature, this collection includes a hand painted range of organic prints inspired by the energetic ocean waves, shores and deltas, bringing vitality and movement to each unique print.
Our colours are also influence by our playground: terra khaki, galactic blue, earth green, beachy keen blue and canopy green etc…
There is a significant revival of natural fabrics (blended with synthetic material for their performance specs): do you fit in that trend? 
For our technical surf apparel, we mostly use recycled polyester. We also use cotton blended with synthetic in our all purpose gear collection.
The consumers now want the sustainability to extend beyond the production itself through ethic/environmental campaigns. What is your answer for SS23? 
For next season most of our range is developed with an environmental consciousness.
Our technical textile and most of our bags are made of recycled PET, we developed eco- friendly biodegradable wetsuits and the first leash to go to market with biodegradable polyurethane once it hits an active landfill. In terms of sustainable marketing action we support the Surfrider foundation's coastal defender.
We recently won the Surf de Nuit and donated the entire prize money to Ossega, an ONG regulating pollution in the French Caribbean. We support POW an ONG fighting against global warming. We are proud to announce that dakine.com is now a member of 1% for the Planet. We are reinforcing our commitment to respect the places we play and ensure that the mountains and the oceans are protected for the next generation. We believe in building products you can trust, while reducing the impact those products have on our environment.
MISSION 19" BOARDSHORT 
Not all shorts are created equal. The men's Mission 19-inch boardshorts set the standard for comfort and stretch, backed by rugged durability to stand the test of time. Four-way stretch ripstop fabric with a water-resistant finish and welded hems combine with details like a Comfort Close® fly with interior stretch gusset and a drawcord closure designed for comfort
while paddling. This carefully considered combination makes all the difference for long days in and around the water
4-way stretch ripstop fabrication

PFC-Free Water

resistant finish

Welded hem

Dobby Interior waistband

Comfort close fly® with interior stretch gusset

Welded side pocket with zippered closure and laser cut drainage

Key loop inside side pocket

Drawcord closure with thinner width for comfort while paddling

HD SNUG FIT L/S RASHGUARD CREW 
A hooded rash guard with a hybrid build for extended for warmth and water comfort. Paddle out with full mobility and coverage for extended sessions. Our men's Storm Hooded Rashguard hybrid provides coverage front and back, combined with lightweight cooling sleeves, side panels and hood. A built-in visor and 50+ UPF sun protection shelters you from the glaring sun, while the seamless paddle zone prevents chaffing. A boardshort connector offers optimal integration, and an antimicrobial finish delivers odour elimination.
5.6 oz recycled polyester snug fit surf hoodie

UPF 50+ sun protection

Board short connector
Seamless paddle zones to reduce rashing

Ergonomic paneling enhances comfort and flexibility
Flatlock seams

Eco Surf 87% Recycled Polyester 13% Elastane
FULL MISSION UV HOODIE 
4-way stretch ripstop fabrication

PFC-Free Water

resistant finish

Welded hem

Dobby Interior waistband

Comfort close fly® with interior stretch gusset

Welded side pocket with zippered closure and laser cut drainage

Key loop inside side pocket

Drawcord closure with thinner width for comfort while paddling