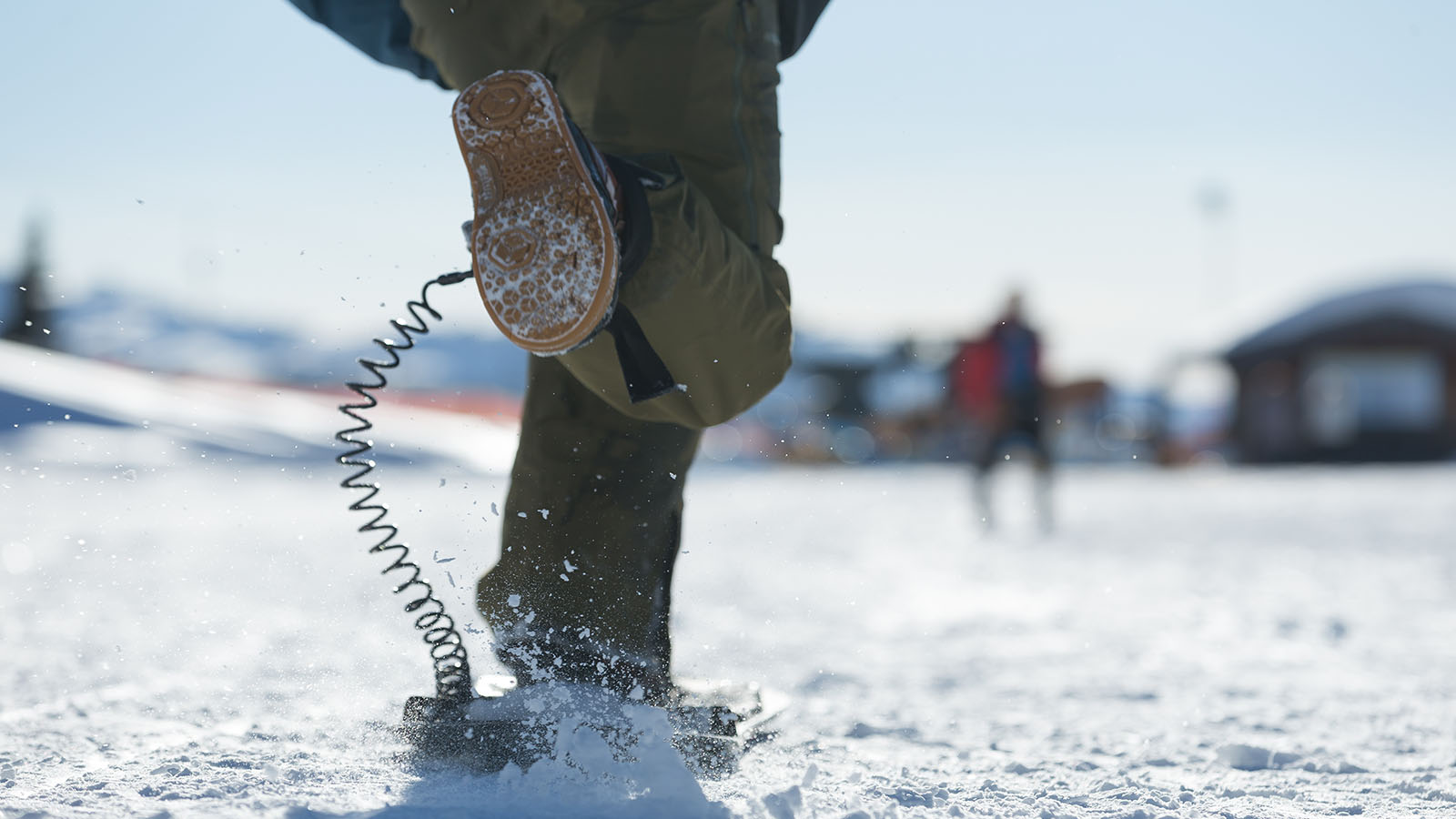 Konvoi FW19/20 Powsurf Preview
Retail Buyers Guide: Powsurf FW19/20
Brand: KONVOI
Interviewee: Ben Dietermann; head, hands and heart of the brand
What is the single most exciting powsurf in your line next year and why?
The upcoming ESCAL shape for certain. With our 3D Design, construction and pads we already made quite a step forward when it comes to versatile and functional powdersurf excitement devices. The ESCAL takes this even further. Sans bindings there is a bigger difference between ripping on your frontside or backside edge and thanks to this asymmetrical shape the ride becomes even more fluent and stunning.
Construction. This is the place where you can talk to us about the new ingredients in your boards, and how you are building uniquely. We're interested in anything new in inserts / edges / cores / sidewalls / glue / resin/ wood types / base material etc here.
Powdersurfing is definitely a lot about simplicity and I totally appreciate to question the state of modern snowboarding and any existing construction methods and revive the original roots, but on the other side there are quite a few good physical and practical reasons why certain construction manners didn't exist these days anymore and therefore we chose a minimalistic yet technical approach that doesn't shy away from proven techniques of modern snowboard construction and is impressively functional, durable and light. It is a refined sandwich construction based on a three-dimensional paulownia wood core supplemented by ABS sidewalls and fibreglass, a top sheet and an especially engineered ptex base. Crafted with utter care and coming to life in a one of kind full on 3D mould.
Even so the pads are not exactly part of the construction it's important to not leave them aside, as they are simply crucial to the performance of any powsurfer. Therefore, we also give full attention to the pads and once more updated them to give any rider more grip, feeling and control.
Where are you building, what factory in what country, or your mum's front room? There's no wrong answer here. What makes this production facility the best solution for you?
The serial production happens in a small manufactory in the Czech Republic. We chose this place as the team there is motivated and capable to build more than the regular stuff. And this way we can offer a high-quality product for a fair price and still don't have to ship far and have full control about all production aspects. On top we have our own workshop where we are fully setup to build and finetune whatever comes next, suits some special custom demands or is just too extraordinary for a serial production.
Which price point is seeing the most action at retail? What do people want to pay for powsurfs?
It's definitely easier to sell powsurfs below 500€ when we talk first timers. All people that are already hooked don't pinch the penny so much anymore as by then they just know how much thrill/pleasure/excitement they can get out of such a board and so most people sooner or later start to collect a quiver.
What is your most popular shape going to be next year? Blunt, reverse sidecut, short, tapered, swallow, what?
Classic looking tapered fishtails shapes with a directional stance are the easiest and most versatile boards and this way the most popular. So the ALADO and the COLON will probably stay the most popular ones.
We're really interested in the graphic themes running through next year's line. What is inspiring the colours & patterns on your powsurf models?
As we like to turn the attention onto our shape and board design aspects we stick to a minimalistic colour theme a.k.a. all black and our signature base pattern. But keep yours eyes open for art collaboration boards happening here and there in limited editions.
Do you think powsurfing has a future in developing into conventional snowboard retail/distribution channels, or is it destined to be a brand-direct business?
It's rather case-sensitive and all relies on the individual shop owner. You can easily make it happen or just don't get it. Anyway is fine with us.
How likely is it that the average snowsports participant will get into powsurfing? What's the best way for this to happen and the sport to grow?
The best way to spread the stoke is to create possibilities for people to have a try. And to communicate that it is really totally simple to have fun on such a board. There is no need for the best snow ever, no need for the most exciting mountain and no need for special skills. Just some downhill terrain and a little bit of soft snow and everybody will surely have a great time gliding sans bindings.
We think powdersurfing deserves more attention and would stoke a lot of people that are still sceptical, therefore we're organizing some small scale happenings to give people the aforementioned possibility to have a try and spread the stoke this way. This also includes workshops where people can get a full on introduction and even build their own boards.