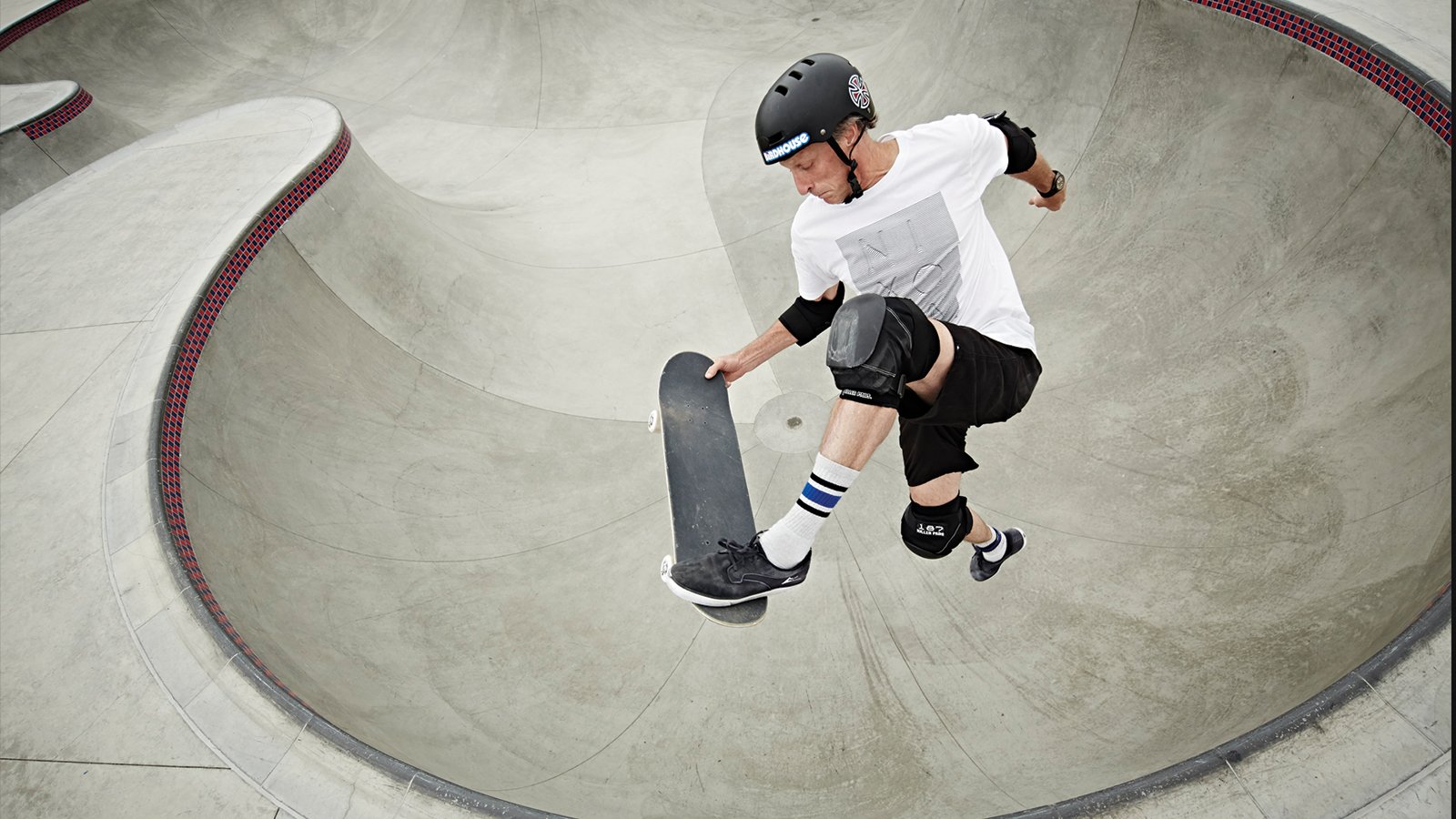 Lakai SS19 Skateboard Footwear

Retail Buyers Guide: Skateboard Footwear FW19/20
Brand: Lakai
Interviewee: Scott Sentianin, International Sales
MARKET
The 1990s have come back with a vengeance. What are the current big trends with boardsport footwear retailers need for 2019?
Lakai: The biggest trend with boardsport footwear retailers is the continuation to differentiate themselves from mass market retailers.  The "action-sports" industry began with independent, niche retailers selling relatively unknown branded product to a very select demographic.
Stocking the walls with the same product as every store on the high street is not the answer unless they are playing a volume game – then the race is quickest to the bottom and whoever runs out of money first loses.  We all need to educate and sell. If we want to be different and sell a non-mainstream product, we need to be the experts and explain why this product exists. Wear the product, support the product, educate your customers on the product.  Continue to reinvent themselves and provide an optimum experience for every customer who walks through the doors. I have been seeing this trend in some retailers across the globe – the return of the salesman inside the store versus employees who collect money at the till.  I hope this trend continues through 2018 and we see more of it in 2019 and beyond.
What are your main price points for next season?
Our top selling price range is between €75-€80.  We have a new Tony Hawk cupsole shoe launching that will be about the €85/ €90 range, which looks amazing.
How is the overall health of the European skate shoes market right now? What are the biggest markets?
I can only speak for Lakai.  Europe is steady. In 2015/2016 sales slowed and distributors & retailers were overstocked with Lakai.  We adjusted our selling and marketing strategy in 2016 to account for this increased inventory and knew we were going to have lower sales in 2017 and into 2018 but also knew we would need to support the brand by staying relevant through marketing activities (i.e. video, collaborations, team riders, etc).
We have seen a progressive uptick in business every season in 2018 vs 2017.  This is directly due to managed inventories and new styles and are exclusive to Lakai. However, I am seeing more skate retailers close than open. I believe the market will slowly pick up over the next 18 months and the consumer base will progressively trend towards smaller, more exclusive brands over the mass market counterparts.  We have also seen key/influential stores deciding to support Lakai based on what Lakai is doing, the product we have been launching, and the collaborations we have done. It is your classic supply/demand curve; as supply becomes too much, demand cools, as it retracts, demand increases.
England, Germany, Spain, France, Netherlands, Portugal, Italy, Denmark, Austria and Poland are the top 10 markets for Lakai in Europe.
STYLES AND CONSTRUCTIONS
What are the cuts, silhouettes for Spring Summer 2019?
We have 1 new cupsole and 1 new Vulc.
Our line is predominately Vulcanized with a few Cupsole models.  Our VLK vulcanized products are the most demanded by skaters.
Which colours and graphics are on trend right now?
Our colour palette does not change much. Navy, Tobacco, and Black. We see the throw-back to 90s designs and we have our own twist to this sub-trend.
Which materials are you using and what are the latest trends?
Suede is still king.  We do have demand for textile shoes, which is why we put in a rubber-material underlay as a material backer – Co-Bound. This allows for all shoes in our line to be skated.
Are you seeing demand for specific kid's and women's skate shoes?
We have seen orders for kid's shoes increase but these are only takedowns of mens. We are seeing the women buying smaller sizes of the men's.
TECH / ECO
What are the main technical features customers demand from boardsports shoes?
They need to fit right.  Secondly, they need to feel durable in your hand.
Which technical features are you the most proud of?
We are really proud of the Bristol outsole.  It is a crated outsole and provides more cushion and support while skating.
Are you using sustainable materials/manufacturing/packaging in your shoes collection?
Yes, we use water-based adhesives and recycled cardboard for our boxes.  We are very conscious of how we affect the environment around us.
BEST SELLERS
Please name and describe your 3 highlight pieces and items that retailers should definitely order.
'The Proto' – Tony Hawk's debut signature shoe from Lakai
Inspired by Tony's creative impact on our industry during the 80's and 90's, the Proto is a modern take on the shoes of that era.
Developed to provide support and comfort for everyday skateboarding, the Proto features a fully redesigned advanced XLK cupsole to absorb maximum impact. Its unique panels were built for durability while its internal sock offers a snug-fit. The nylon webbing strap on the tongue is a nod to the lace savers that vert skaters used to protect their laces while knee-sliding. An evolution of our team favoured hex-tread, the Proto features the all-new XLK hex-tread; Allowing ultimate board feel, added grip, and 360 degrees of flex.
We are offering a limited-edition OG colourway together a throwback to some of Tony's most iconic footage featured in the Bones Brigade videos.  These are slotted to hit retail in September.
Newport
Features:
Para-Mount, Advanced DualDensity Outsole
DeluxLite, Premium Insole
The Newport pulls inspiration from our first ever vulcanized style, the Howard Select. Designed to be simple but loaded with performance. Built with the same comfort and support as the Bristol. The upper has refined bold branding, breathable tongue, with a blend of durable suede and leather materials. Our new PARA-MOUNT™ outsole technology consists of dual density rubber that provides cushioning that challenges a cupsole. The Hex-tread pattern is designed for maximum board feel. Each Hex pod moves independently which gives 360 degrees of flexibility. The new premium foam DELUX-LITE™ sockliner is designed with a deep heel cup for stability and contoured arch for comfort.
Riley 2
Features:
Para-Mount, Advanced DualDensity Outsole
DeluxLite, Premium Insole
Riley's second pro model, the Riley 2, comes together as the perfect mix of natural design progression and subtle cues from his premier model. This lace-able slip-on takes the best features from Riley's first model and makes it all the more skateable. Featuring an extended toe panel to prevent seam blowouts, optional lace loops to provide an optimal fit, nylon heel tabs to ease foot entry, and our PARA-MOUNT™ outsole paired with DELUX-LITE™ premium insoles. This shoe has been built to Riley's exact specifications. Precise, yet minimal branding lends the shoe to a countless number of looks and makes it a shoe that Riley can wear while out filming during the day or playing a show that night.