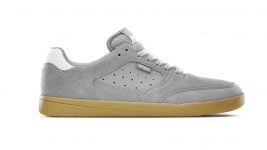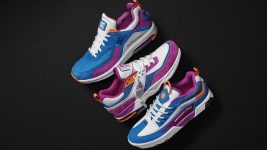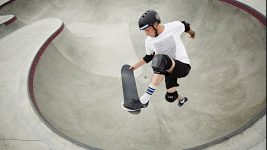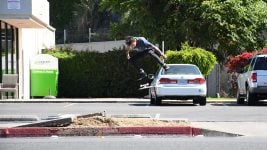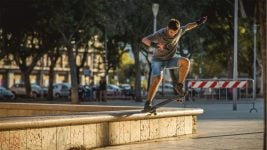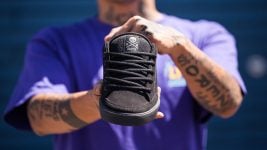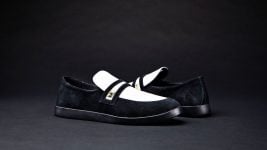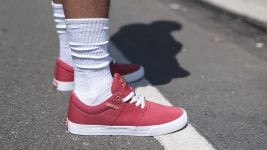 Skateboard Footwear FW19/20
What are the brands, models, colours, and constructions skateboarders demand in skate shoes this coming season? Find the answers in our Skateboard Footwear Retail Buyer's Guide for Fall/Winter 19/20, by SOURCE Skateboard Editor Dirk Vogel.
MARKET & PRICING
Asked about the current state of the skate footwear market, SUPRA's EMEA Brand Director Sascha Weil holds no punches: "The bigger brands become bigger and squeeze the market. The top three in skateboard footwear know their position and force retailers into a certain position they don't want to be in: dependence on these brands, forced collections, lower margins and loss of independence. It is the task of the smaller brands like SUPRA to help these retailers with a strong collection that can withstand the force of the top three."
Speaking on the European market, Scott Sentianin at Lakai said: "The start of 2018 was tough at retail throughout Europe and did set a lot of people back for the start of the year. But we are positive for the end of the year and start of next year." Sharing the positive mood, a new wave of small and value-driven brands launched by industry veterans is shaking up the market. Started by OSIRIS Co-Founder and shoe designer Brian Reid, Forwin offers stylish designs made from vegan and animal-friendly materials at affordable prices. Hailing from Sweden, the 3-3-20 Footwear brand by designer Sami Tolppi is focused on elevated classics hand-made in Portugal at premium price points.
What about price points? Entry-level models deliver skateable constructions for as low as €49.99, mostly in the form of low-cut cup soles crafted from suede or basic vulc styles. DC are introducing the Infinite, "a shoe which is so innovative and at such an accessible price point and will cater for a market that is ripe for disruption." Among riders looking for a 'serious' skate shoe that can enhance performance and endure some abuse (see Technologies), most of the action now gravitates around €74.99. There's also an enduring trend towards upscale entries at €85.00 including Tony Hawk's new cup sole model on Lakai, plus top-of-the-line models from the likes of Nike SB and SUPRA selling at €119.99. On the subject of trends, here are the 7 Skate Footwear Trends retailers need to watch in FW19/20:

1. SEASON TREND: SKATE-READY PERFORMANCE
The streetwear market is hot for 1990s 'ugly shoes' and bulky 'tech skate' sneakers. Brands who created the blueprint for this trend are seeing high demand, including éS Footwear who recently sold out a re-release of the bulk-tech Scheme model within 24 hours. OSIRIS reports an amazing response to the D3 2001 model, while DVS is selling heritage styles like the Comanche. But when it comes to shoes to actually skate in, the enduring formula lies with high-tech and low weight styles featuring stitch-less toe sections and layers of performance technology. Styles to watch for FW19/20 shoe orders include the Option EVO and CT-IV (Globe); Atlantic and Proto Tony Hawk (Lakai); Cromer 2 (HUF); Lizard and Elevate (SUPRA); Lutzka and Stasis (DVS); Campus and 3ST models (adidas); Nyjah, Zoom Bruin and Gato (Nike SB); Techniq VLC and Kort VLC (OSIRIS); Romero (Emerica); T-Funk (DC); Veer and Score (etnies); Elston and AL50 Pro (C1RCA); Mercer Low' (State); and Symbol (éS).
2. WEATHERIZED TECH
As cold weather season holds Europe in its grip, some brands are updating key models in 'winterized' versions to brave the elements. At Globe, shoe designer Morgan King is stoked on the new raised rubber mudguard technique on the Motley Mid model: "This rubber wrapping engulfs the lower half of the shoe making it impenetrable from the damp and cold surfaces you encounter in the cold European winters." etnies supports winter warriors with the Cyprus HTW Jeremy Jones model packed with a Michelin outsole, while all of their "winterized styles have 3M Thinsulate and Scotchguard as well. Next to that, a lot of our ThirtyTwo riders are endorsing these products with signature colours," said EMEA marketing manager Bas Janssen. Meanwhile, OSIRIS uses, "different leather and treated materials that can withstand those elements and provide a longer lasting product during the season." But as Scott at Lakai reminds retailers about weatherized styles: "This product is mainly used for non-skate activity.  Most skaters find an indoor park to skate or hold out for those dry days to go and skate." For this reason, several brands decide to carry no winterized styles or have stopped.
3. SEASONAL COLOURWAYS
Darker days and cold weather also call for a more muted colour palette. While black remains the year-round favourite colourway on any skate shop shoe wall, FW19/20 will see an influx of earth tones, magenta, forest greens as well as a few wildcards. And by wildcards we mean an untypical rise in white, tan, and baby blue-coloured shoes, only to be explained by the fact that the majority of endemic skate shoe brands are based in the eternal sunshine of Southern California. Light grey may turn out a top trend next season, as seen on the HUF Cromer 2 model. At SUPRA, Sascha Weil maintains that, "we choose not to go too crazy in terms of colour, but in looks and aesthetics," while allowing that the new Lizard King pro model does come in a "freaky black/purple acid-wash colourway." In terms of branding, past season's trends towards 1990s-style big logos is moving aside for subtle brand accents on the tongue and heels, including a growing number of cross-branded models (see 6. Collabs).
4. NEXT-LEVEL TECHNOLOGY
When it comes to performance features, skateboarders demand lightweight, longevity, impact absorption, ventilation, and comfort from today's skate shoes. Delivering on these factors, brands are beefing up their footwear tech across the board: HUF is implementing Infinity Rubber outsole, Rubber Shield barrier, Strut-Soft insole, and four-way-stretch in next season's models. SUPRA incorporates PUSH, which stands for Performance Utility Shock Heel, "a new lightweight performance insole, made with odour-resistant high-density foam." etnies is continuing the successful partnership with auto tire pioneers Michelin to add equally high-performing and durable outsoles on FW19/20's Veer and Score models. "Just to be clear, this is not a collaboration. It's a true partnership with one of the finest rubber companies where we develop special outsoles to make the most durable skate shoes out there," said Bas Janssen at etnies. Further tech to watch next season includes Para-mount outsoles (Lakai), CTRL Impact System (OSIRIS), double-wrapped foxing and PU insoles (State), Vaporcell (DVS), Impact Air (DCShoes), Ultracush Lite 3D (Vans), FusionGrip (C1RCA) and Formula G (Emerica). 
5. COLLABS WITH BOARD BRANDS
Board companies are the guardians of authenticity in the skate world, so teaming up with core footwear brands on collabs is adding strength to strength. For Lakai, collabs run deep in the brand DNA: "Instead of using collection themes, we prefer to collaborate with artists and other brands who share a similar ideal. We have a special collaboration with Chocolate Skateboards, with whom we share three pro riders – Vincent Alvarez, Stevie Perez, and Yonnie Cruz." Independent footwear company State is teaming up with WKND Skateboards next season, said owner Kevin Furtado: "Christian Maalouf is pro for both the brands, so we wanted to connect Christian's board brand to two new styles to the line, namely the Harlem Up Town and Harlem Strapped. For next season, SUPRA is teaming up with Lizard King's board sponsor Deathwish on the Lizard pro model and also legendary NYC skate brand SHUT on the black-gum Cuba slip-on. Collabs, so hot right now!
6. AFTER SKATE CHILLING
Weatherized styles for braving the cold are cool, keeping skaters' feet comfy after the session is even better. No longer just the domain of saunas and pools, slide slippers are trending in FW19/20. HUF is making a statement with Plantlife slides in their signature leaf design, while adidas and Nike SB feature equally cool and comfortable slides. For added flair, consider a slip-on shoe, for instance Forwin's S3EN high-end slip-on or the 1970s-inspired SUPRA Greco slip-on in premium Italian loafer style. As Sascha at SUPRA said, "Looks like a dress shoe, but skates so well."
7. SLEEPER TREND: ALTERNATIVE LACING
Despite recent breakthroughs in performance tech (see 4.), almost all skateboard shoes these days stay true to the time-honoured principle of lace enclosures. But that may soon change. Last season's emergence of Velcro-enclosed models has unleashed a wave of innovations in the lace segment that could come to a full boil next season. Vans is already fitting classic Old Skool models with zippers, although in limited runs. Just in time for cold season, the brand also included the technical BOA lacing system in its Sk8-Hi MTE silhouette. We have yet to find out how the BOA system, initially designed to provide a more secure fit in snow boots, holds up in contact with grip tape – but it's a start. While DVS is introducing Max Lace technology as another evolution in this segment, the other big season trend is 'no laces' – for instance in slip-ons like the SUPRA Greco, Nike SB Janoski slip-on, and a number of lace-less Vans models.