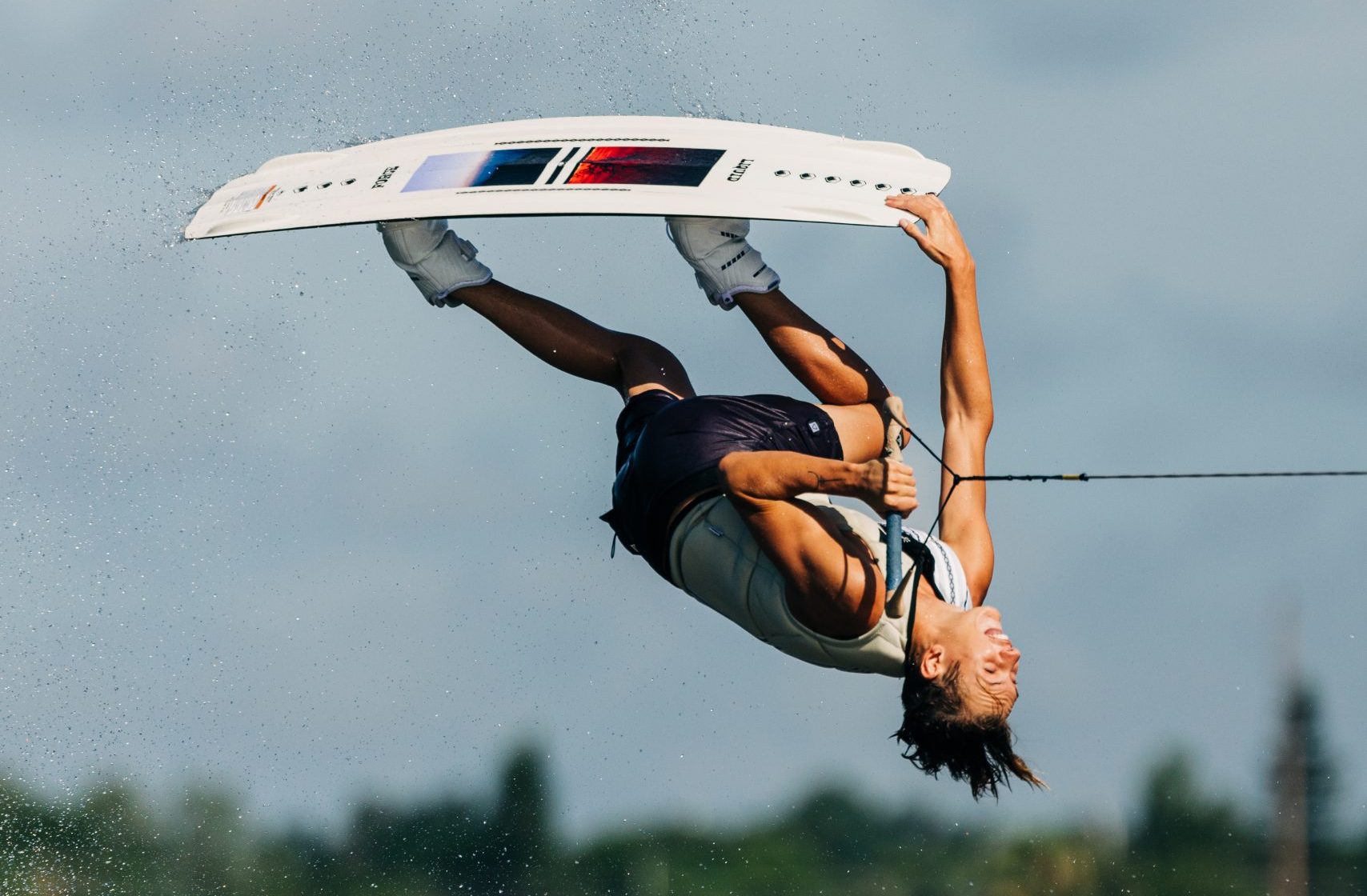 Liquid Force 2023 Wakeboard Hardgoods Preview
Retail Buyers Guide: Wakeboard Hardgoods 2023 Retail Buyer's Guide
Brand: Liquid Force
Interviewee: N/A
What are the most important learnings from 2022 that you will be taking into 2023? 
The biggest thing we learned in 2022 was that our market is a wildly unpredictable one! We know that we have more consumers in the market than we have ever had! The last two years helped grow our base tremendously. People wanted and or needed to get outside more than ever. Having said that, we learned that the predictability of consumer demand and retailer demand is more complicated to project than ever! After two years of crazy consumer demand, our retailers wanted to get their hands on ANY products we had available in stock but as we headed into 2022 sales slowed down sharply. Dealers became cautious and more diligent with their product timing and selections. In some cases, we missed out on opportunities because we did not have the product exactly when they needed it. We realised that now more than ever, that having extra inventory available at all times and carrying over more items into multiple seasons actually helps the retailers more than us. This was a game changer for us by constantly changing our supply logistics. While we will always change our pro model gear year in and year out, our basics will probably stick around for a bit longer, allowing dealers a better opportunity to receive gear when they need it. So, never too early and never too late!
What are the main trends for 2023 in the wakeboard hardware market for boots, boards and bindings?
I think we are starting to see a trend of narrower park boards with the Virago, Illusion and now the Holiday are all based on a narrower width. Park boards continue to be in demand in the bigger sizes 148 and up. We now also offer a boat boards in plus sizes with the Trip in a 150 and RDX in a 146 for the larger gentleman.
Where do you expect to be the biggest growth in 2023 and why?
 Our Foil division is growing fast and looks to be the biggest growth again for 2023. With more and more people realising you can ride a foil behind pretty much any boat and even a jet ski, increasing numbers of people are jumping on one. Cable parks are now realising they can teach foil on a system 2 is really helping beginners started.
Anything new in terms of innovations in construction and design for 2023 for boots, boards and bindings? 
We are using some new thermal ink in the graphics of our Bullox Aero and M.E. Aero which is really cool. Parts of the graphic appear or disappear with temperature changes. All our Aero board continue to push what defines a lightweight wakeboard. With multiple 5lb boards in our line our Aero boards have the most pop in the lightest package.
What are your key initiatives to support retailers? Has POS grown in importance ? 
We are rolling out an all-new POS initiative for 2023 based on feedback from our distributors. We want to support our dealer networks with functional POS that will help them sell our amazing products.
Sustainability has continued to be a key trend over the last few years. Any new innovations, initiatives or changes in materials, etc for 2023?
We have taken huge steps in sustainability over recent years with our board factory being 100% solar powered. We use bio resin in our boards and have made efforts to cut plastic and packaging down to a minimum. For 2023 we also are introducing a new bio foam core on Nico's pro model board the Peak. We use this in our 'Just The Tip' technology with strategically placed bio foam in the tip and tail to reduce swing weight and add a little flex. The Bio-Foam is made from 100% PET recycled plastic bottles which Nico being environmentally conscience was a huge plus. We continue to test this material with a look to roll it out to more of the line in years to come.
Best Sellers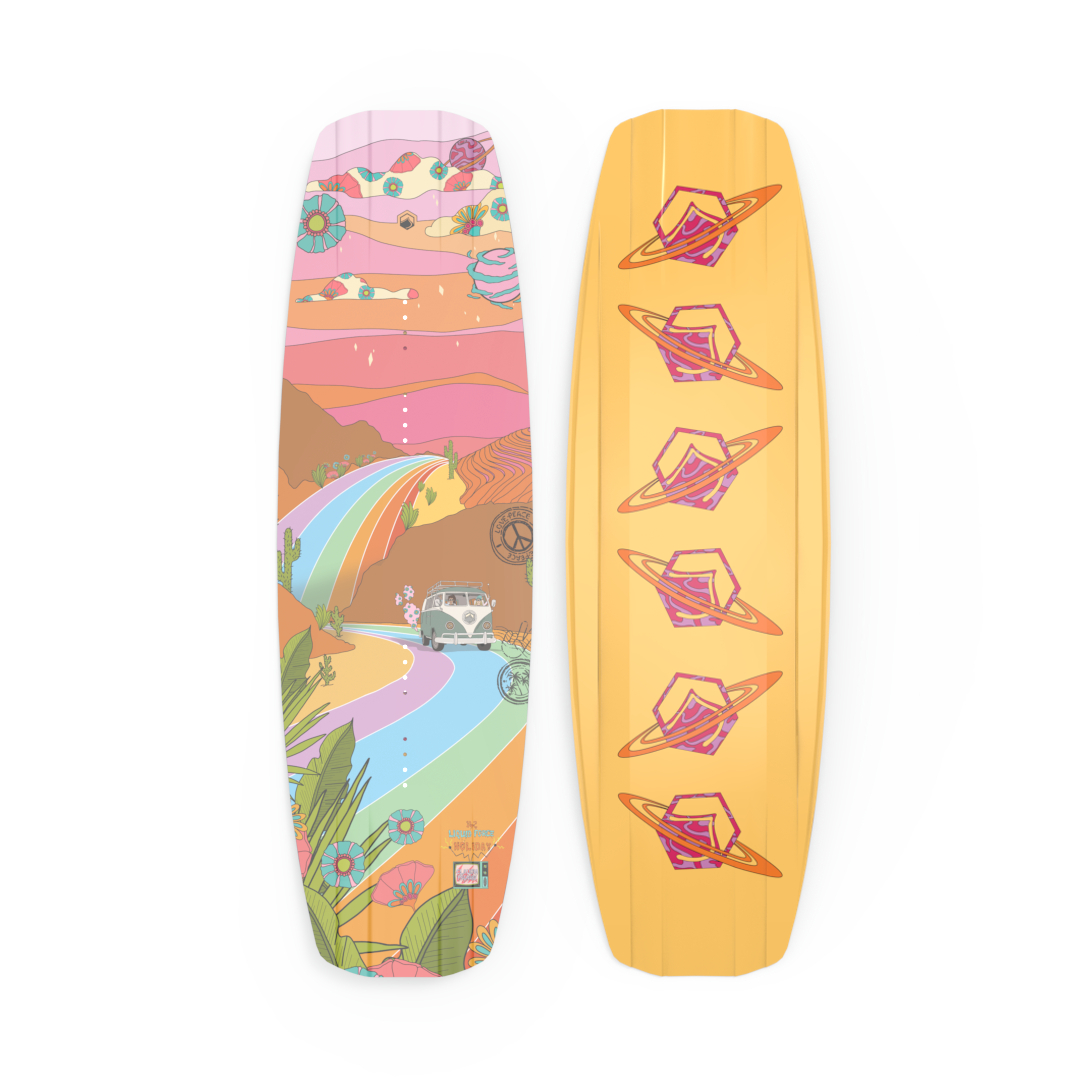 Holiday – Claudia Pagnini's first pro model. When she wasn't winning pretty much every contest this year Claudia worked with us to develop her new board. Multiple prototypes were tested at Thai Wake Park and the Holiday is the fine-tuned result. It has a fun graphic, playful flex with a ton of pop plus lifted rails for zero hang-ups.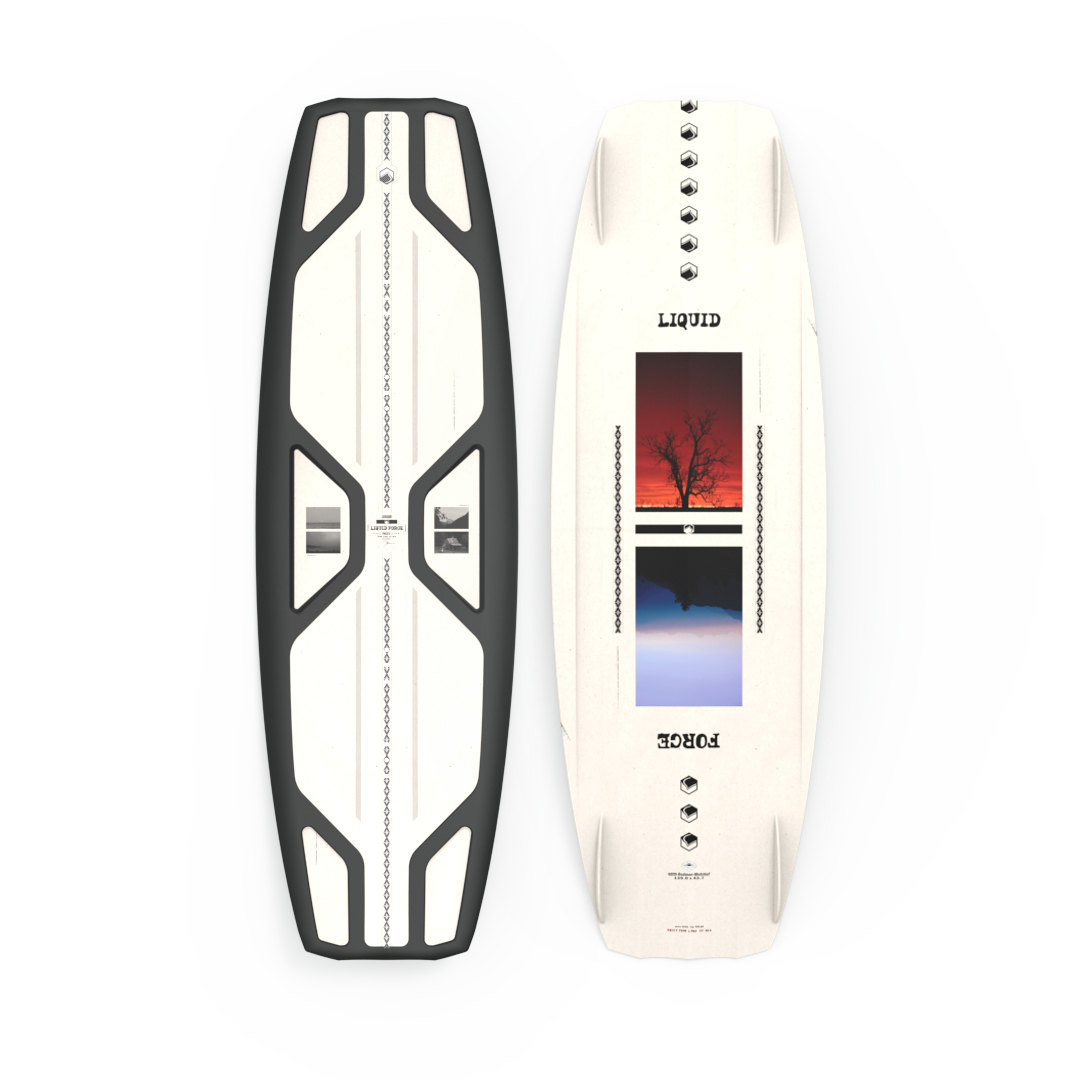 Unity Aero – Sam Browns pro model coming into its second year
with our super lightweight 5lb Aero core and SpaceFrame Deck. This reduces weight significantly without losing rigidity and lowers the bindings closer to the core of the board giving a planted feel with a more direct board connection. With an aggressive continuous rocker, the Unity wants to send it to the flats.
PICK ONE BINDING 
Peak 4D – Our best-selling walk liner binding and perfectly designed with Nico himself. His pro boot comes in both 6x and 4D iterations with Nico using the 4D.
For the unmatched board to binding connection, zero heel/toe lift, and the most minimal footprint on a board 4D and FlexTrack are a must! Throw in the Reflex walk liners, the Peak 4D is the ultimate park binding.