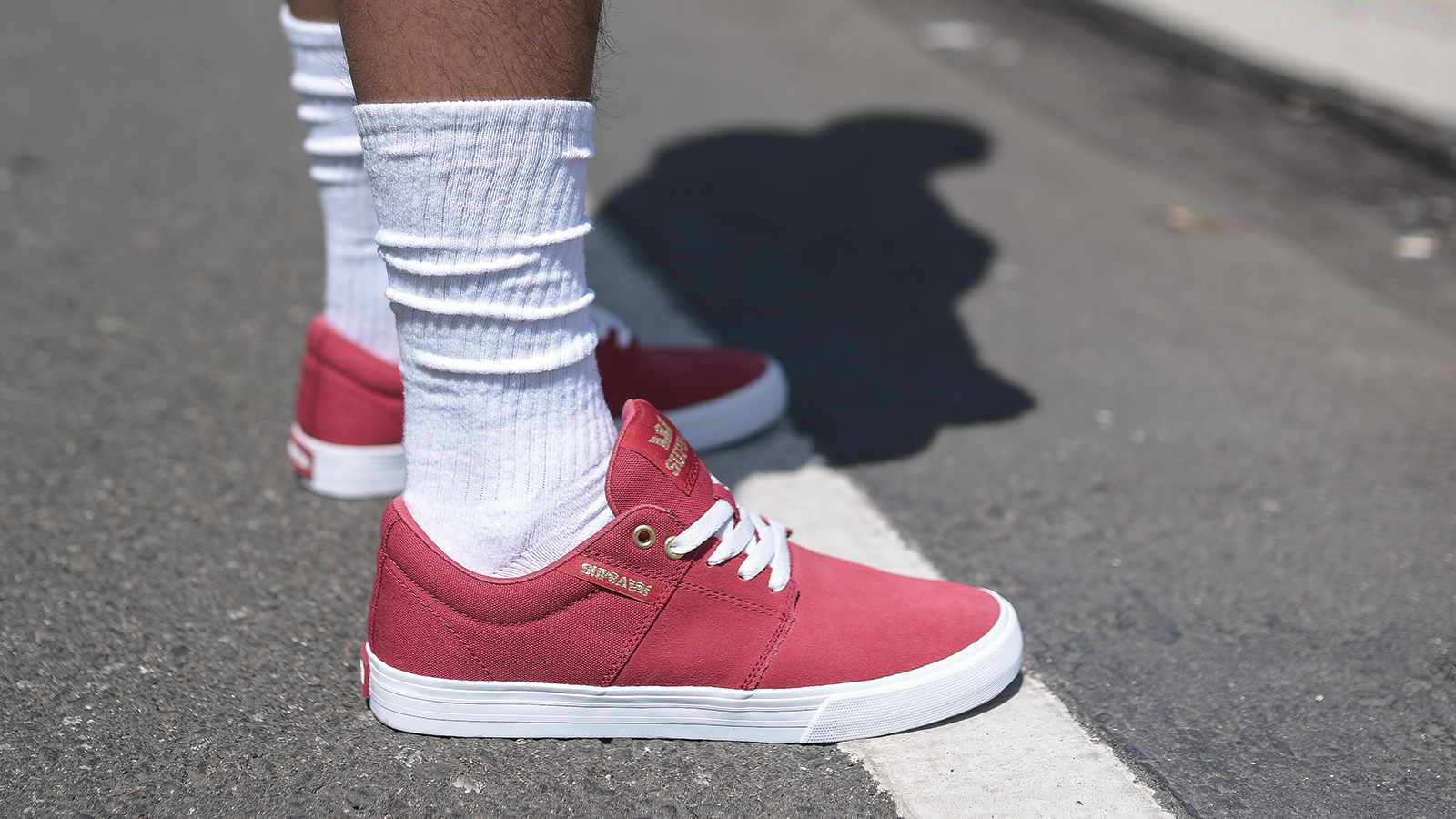 Supra SS19 Skateboard Footwear

Retail Buyers Guide: Skateboard Footwear FW19/20
Brand: SUPRA
Interviewee: Sascha Weil, Brand Director EMEA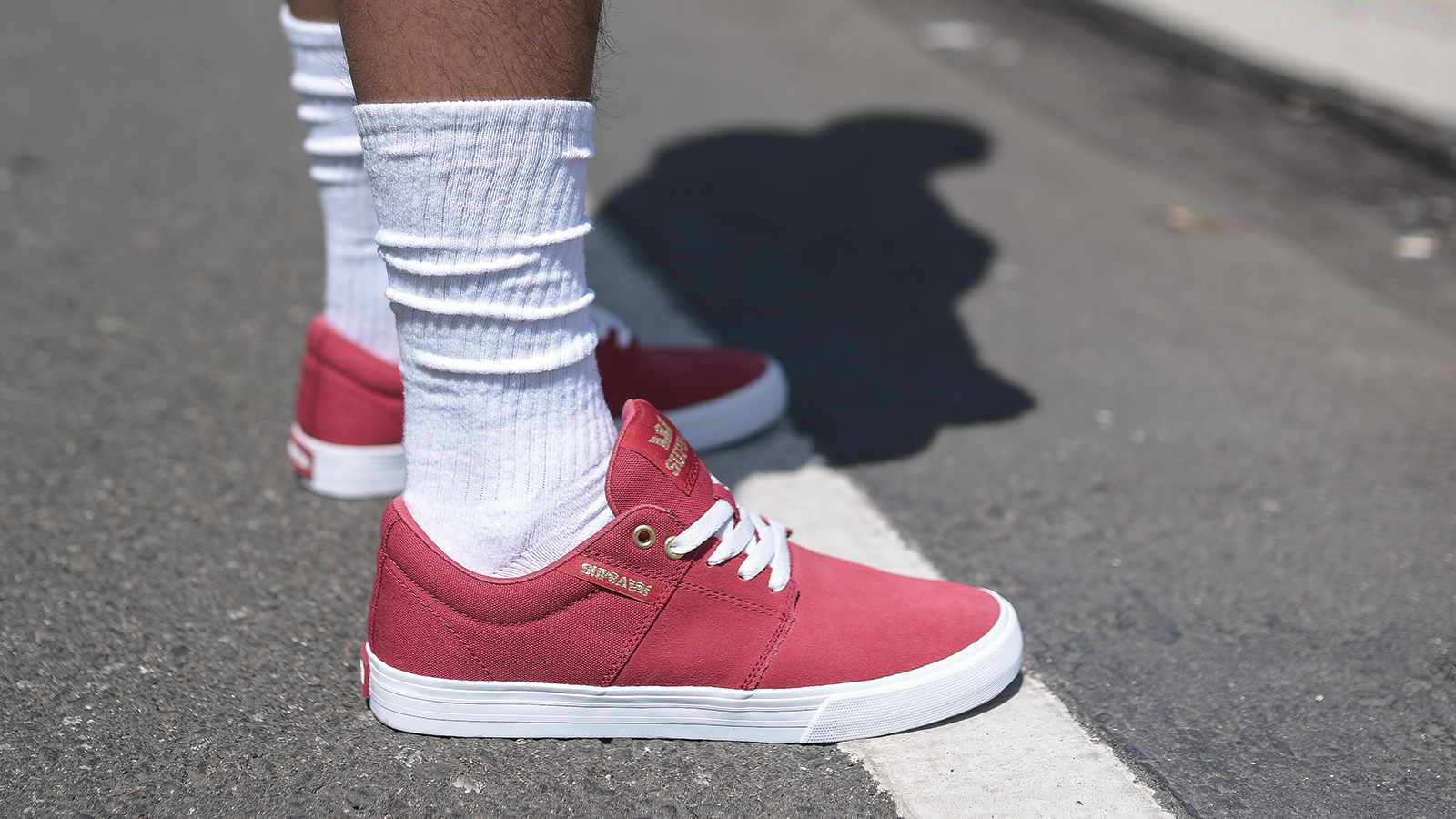 MARKET
The 1990s have come back with a vengeance. What are the current big trends with boardsport footwear retailers need for 2019?
The bigger brands become bigger and squeeze the market. The Top-3 in skateboard footwear know their position and force retailers into a certain position they don't want to be in: dependence on these brands, forced collections, lower margins and loss of independence. It is the task of the smaller brands like SUPRA to help these retailers with a strong collection that can withstand the force of the top-3. Offer a solid program of technicality, functionality and innovation. It's possible to stand up against the rise of the "biggies", but smaller brands and retailers have to work together, help each other and know the consumer inside out.
What are your main price points for next season?
SUPRA comes with a strong Crown Collection for skate accounts in which no less than 6 pro models are featured. All our R&D, construct of the shoe and color/material usage is in conjunction with our pro riders like Spencer Hamilton, Jim Greco and Dane Vaughn. Price points range from 59 euro to 119 euro, so there is something for every kid out there.
How is the overall health of the European skate shoes market right now? What are the biggest markets?
All markets in Europe are equally important, but we're looking specifically at Germany, France and Spain at the moment, traditionally strong markets for SUPRA and for skateboarding in general.
STYLES AND CONSTRUCTIONS
What are the cuts, silhouettes for Spring Summer 2019?
All our pro models are low cut models but with different features. The Greco looks unreal, a gentlemen's dress shoe but fully functional. Most of SUPRA's skate shoes have suede uppers, and all have reinforced stitching and paneling and our new PUSH internal crash pad for maximum comfort and feel.
Our pro riders have incorporated their personal touch in their shoe, which resulted in a clean, distinctive colorway for Spencer's "Elevate", and mesh paneling for extra ventilation for Dane Vaughn's "The Saint".
Which colours and graphics are on trend right now?
In our Cornerstone Collection, you see the mash-up of colors and materials like everyone used to from SUPRA. Suede, canvas, mesh, leather – sometimes all in one shoe. This creates the craziness we want to bring back to the market, what SUPRA was known for. We decided to carve our own path and do what we are best in: being creative and don't listen to conventions.
TECH / ECO
What are the main technical features customers demand from boardsports shoes?
For sure comfortable liners with maximum feel. It remains the most important aspect of a skate shoe. Therefore we're proud to launch our PUSH technology, which has been developed with our riders of several seasons. PUSH stands for "Performance Utility Shock Heel" and is a new light-weight performance insole, made with odor-resistant high density foam. It captures the elasticity of your momentum and adds propulsion to your step. Many words for: comfort and feel.
BEST SELLERS
Please name and describe your 3 highlight pieces and items that retailers should definitely order.
The Greco definitely is a one of a kind and helps skate stores to stick out, offer something completely different than the rest, especially the "biggies". Greco's style is vintage 70s Italian classic, something you wouldn't expect in the skate park. We offer it in 3 different colors and a apparel capsule is on its way, as a quick strike during Spring'19.
Then there is the classic Cuba with SUPRA DNA revamped for improved durability and skateboarding
performance. This low top slip-on features a clean vamp, minimal collar padding, and optional rope laces all built atop a traditional vulcanized sole.
Last but not least, next to the pro models, we have our very commercially positioned Shifter and Chino, which are the bread & butter of every serious skate retailer, with fresh new colors, updated construct and very friendly price points.