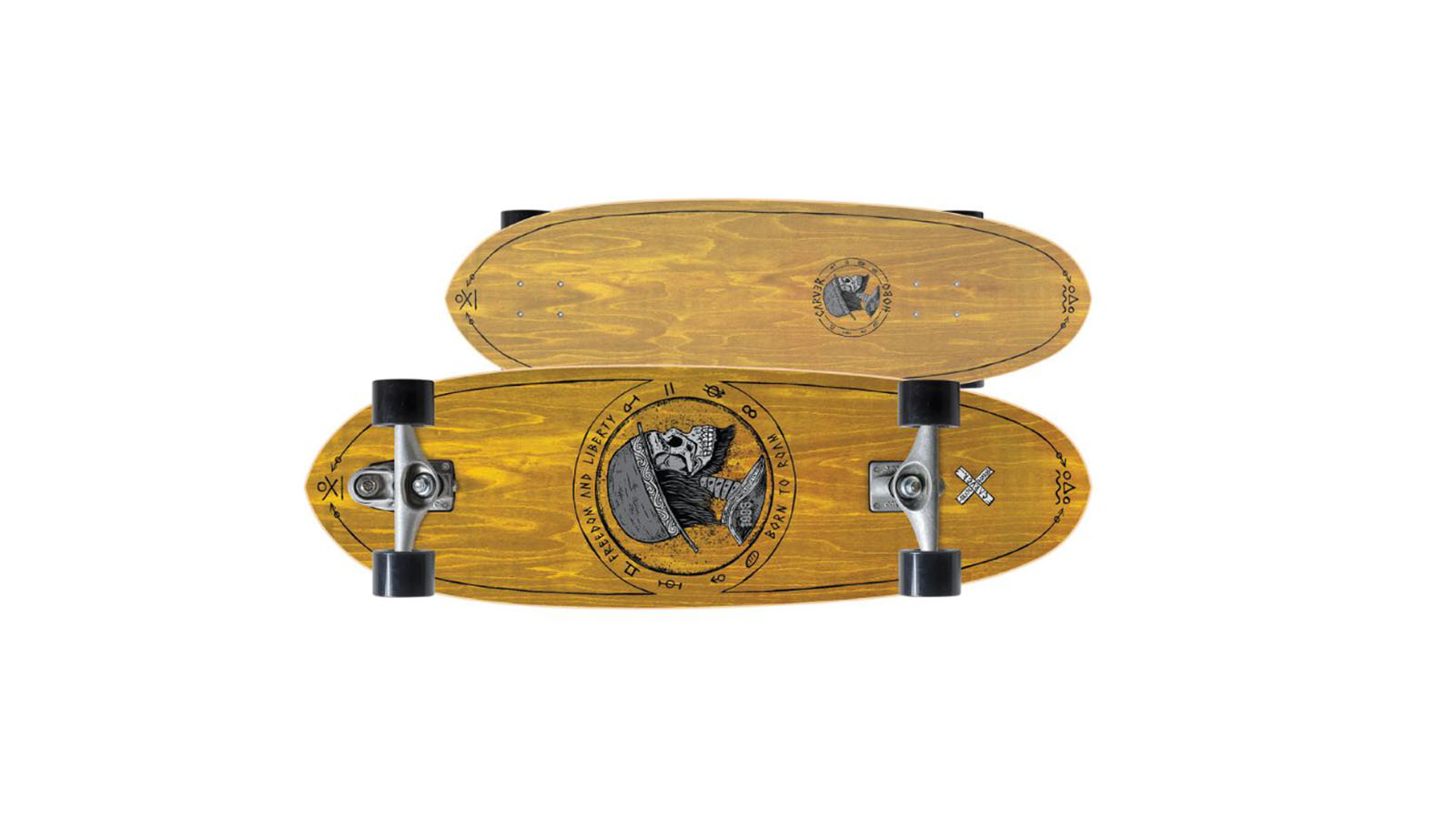 Carver Skateboards 2022 Surfskate Preview
Retail Buyers Guide: Surfskate 2022 Retail Buyer's Guide
Brand: Carver
Interviewee: Eben Woodall, VP of Sales
How has the surf skate trend been evolving over the last 12 months?
The trend has been nothing short of MASSIVE aside from the challenges of Covid and the supply chain issues that we are all facing. It is so inspiring to see the global engagement of surfskate with the demographic now expanding into every age group possible. Retailers continue to show their support (and patience) due to strong sell-through and profitability. Southeast Asia has completely exploded, and it is good to see an entirely new following of surfskate participants with nothing but smiles on their faces.
What are the main products in demand in the segment right now (completes etc)?
At this time it is anything with the Carver name on it. We simply can't keep anything in stock. Our Channel Islands and …Lost collaborations continue to be strong along with the new "AIPA Sting Model". It is also great to see solid traction with our "Triton by Carver" line.
What are the "stars" right now; the products you couldn't live without?
Top performers are the "Carver Black Tip with Durafusion", The Hobo, AIPA Sting, Super Series, and Airbrush Series.
What are the main features on your surf skate completes?
Performance driven shapes for full function, varying sizes of wheelbase dimensions for all height and weight requirements, and of course Carver truck systems; C7 smooth and flowy, CX snappy and responsive, and C5 lower profile street surf.
What kinds of trucks and wheels do you offer for this segment?
C7 smooth and flowy with more adjustability, CX for snappy and responsive performance, and C5 with a lower profile street surf application.
Carver's wheel brand "Roundhouse" offers wheels in the 65 – 75mm range along with our patented "Convave" wheels for added grip and pump performance. We are also proud to offer our "Ecothane" technology with a full range of sizes in an 81a durometer.
Which technical features are you the proudest of?
Overall truck performance with continued development and enhancement of performance parts for durability and performance.
What are you doing with materials and tech next season?
It has been very difficult to spearhead proper development due to supply chain issues so we look to carry over most of the line with some new added graphics and collaborations.
What are your main price points for next season?
280-330 Euro for Carver
200-220 Euro for Triton
BEST SELLERS
Black Tip features Durafusion layer for strength and durability along with new Hyperspoon mold for better traction and deeper carves.
Aipa Sting model – the iconic 1st ever modern short board developed by Ben Aipa in the late 70's. This collaboration features the Blue Flame model made famous by Mark Linden.
The Hobo – a clean, wide template for easy cruising for all ages. This simple yet iconic graphic style with naturally stained veneers has wide appeal and great function.