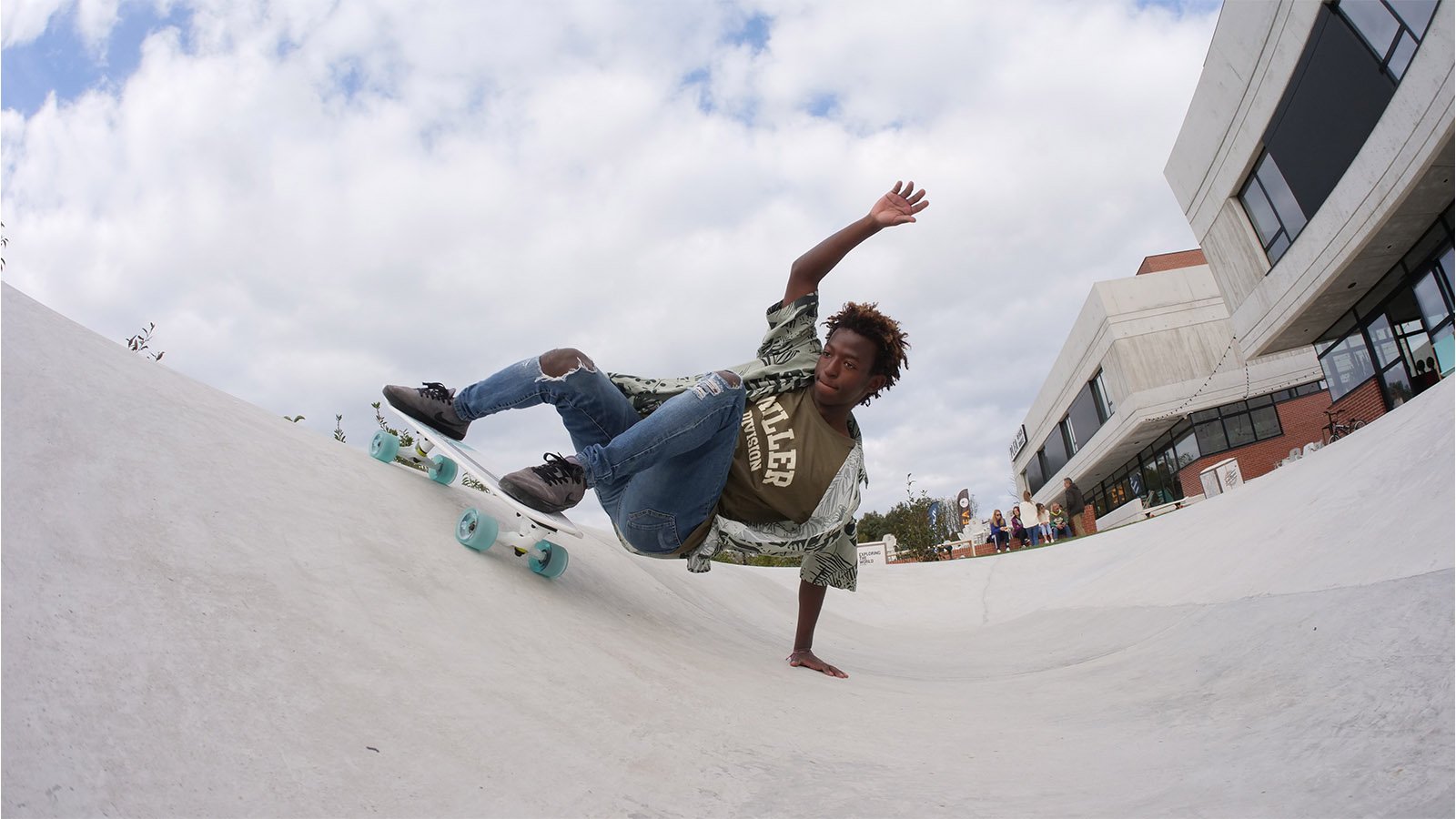 Miller Division 2022 Surfskate Preview
Retail Buyers Guide: Surfskate 2022 Retail Buyer's Guide
Brand: Miller Division
Interviewee: Ivan Garcia Arozamena, Product Manager
How has the surf skate trend been evolving over the last 12 months?
The growth in this last year is amazing. On the one hand, longboard and cruiser riders have ended up seeing the advantages of surfskate (more turn than a long and the same size as a cruiser) and on the other hand, the sensations of the turn so tight that it resembles the movements of surfing has captivated everyone. Surfers who did not skate but have dared with a surfskate, since it is not necessary to do tricks to enjoy it to the fullest. We have also observed in this last year that it has reached many countries that before had no fondness for skateboarding and surfskate opened that door.
What are the main products in demand in the segment right now (completes etc)?
In contrast to skateboarding where the rider chooses each component of one brand or another, in surfskate the opposite happens, generally the complete surfskate is 90% of the choice when choosing one. There is a more fetishistic public that likes to combine classic vintage skateboard decks from the 80s with surfskate trucks and thus make their surfskate more exclusive.
What are the "stars" right now. Products you couldn't live without?
It's easy, you only need a surfskate that measures between 29 "and 32" long and is generous in width to position your feet well. Then, depending on the terrain if it is smoother or rougher, choose the wheel hardness that best suits the usual terrain. Some good surfskate trucks and that's it
What kinds of trucks and wheels do you offer for this segment?
At Miller we are clear. We prefer to have conventional trucks (hanger, bushings and base) but with a special geometry (extreme reverse kingpin) for maximum oscillation and thus achieve very tight turns, without complicated mechanisms, since systems with springs, internal bearings or many parts in addition to weighing more the skate, it also gives more problems in maintenance.
As for the wheels, we use high rebound urethane, great grip and durability to wear and measurements from 65mm to 70mm.
For the hardness we use medium 80a (neither very soft nor very hard for all terrains).
Smaller wheels give more acceleration and bigger more speed and better absorption to difficult terrain.
Which technical features are you the proudest of ?
We work a lot on the shapes of the tables. First that it has a shape that inspires you, then the width and the length, always looking for the optimal stance to place the feet and the distance between them, finally the distance between axes (wheelbase) and the measurement of the tail and nose.
Also our improved XRKPII axles for a twist of 12º more, the lightened hanger and base with 8 holes for multiple positions between trucks.
What are you doing with materials and tech next season?
There are no great evolutions in the materials of a skateboard, the technology has not improved yet from what a skateboard is since the discovery of urethane. They are basic components and without complex mechanisms or electronics, with which we look for the best sustainable Canadian maple woods with FSC seal and good aluminum, good urethane. High grip digital printing sandpaper.
What are your main price points for next season?
At Miller, we have always been clear that we want to have a very competitive price. Medium price / high quality. Our Surfskates range between € 180 and € 200.
BEST SELLERS
SURFSKATES MILLER DIVISION
LET WORLD 
The new Leticia Canales Pro Model is ready for all kinds of manoeuvres! Whether open cutbacks os closed turns! As Leti says, it helps you improve surfing movements on days when there are no waves. Its measures of 31'' x 9,8'' make it an all-terrain surfskate! LET WORLD!
STOKED
One of the most versatile surfskates in the range! With its measurements 31,5'' x 10'' and its 17,5'' wheelbase there's practically no manoeuvre you can't pull off! Extra width under your feet and double kick!
OCTOPUS
With the same shape and dimensions as the Kirra model, amply proved, STRIPES is a very versatile surfskate for all types of riders. A surfskate that won't let you down, thanks to its 31.5″ x 10″ dimensions and 17.9″ wheelbase it will give you everything you need.