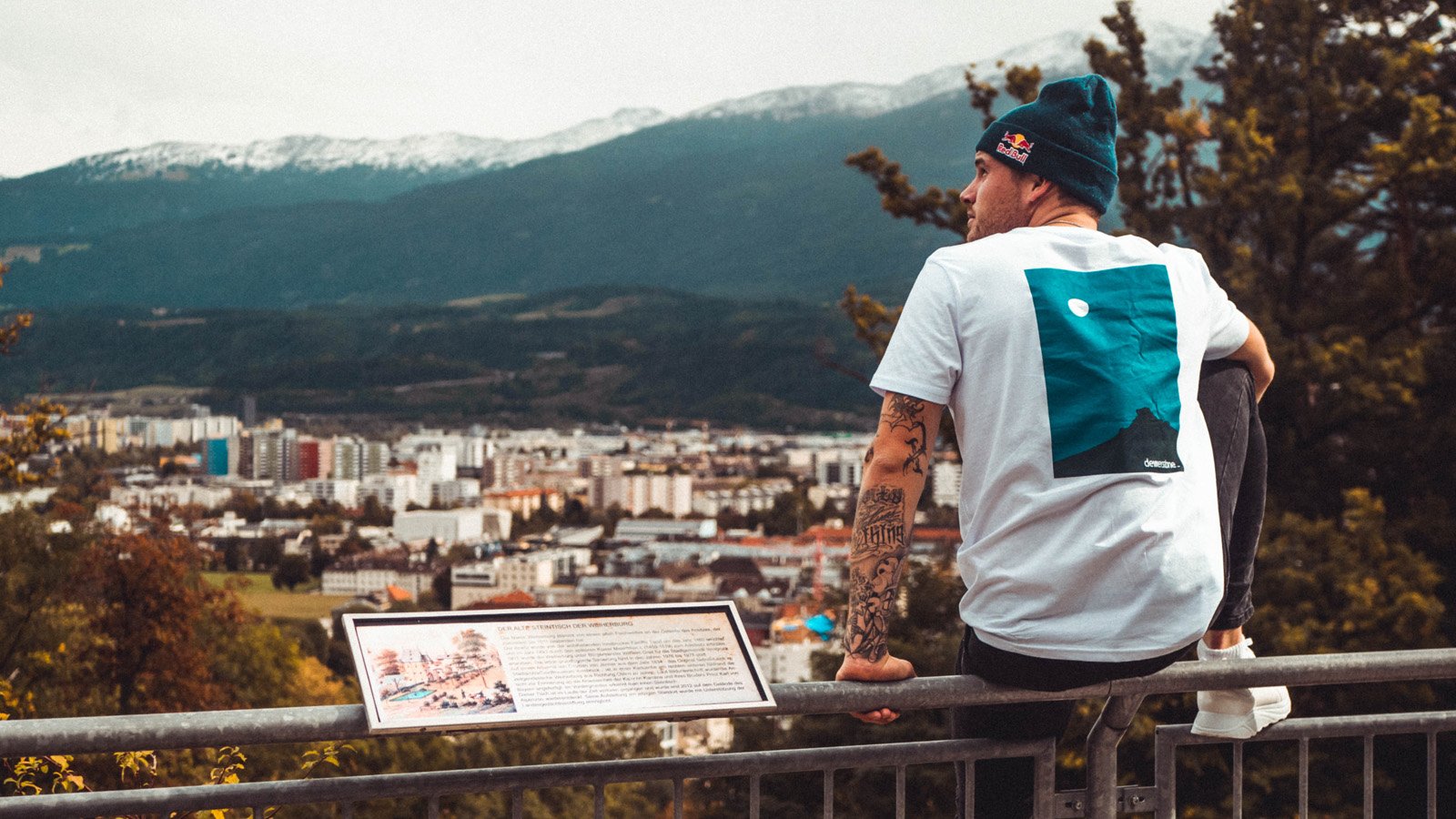 Dewerstone SS21 Men's Surf Apparel Preview
Retail Buyers Guide: Men's Surf Apparel SS21
Brand: Dewerstone
Interviewee: Stuart Watson, Sustainability Manager
The hardgood categories were strong in 2020 despite the pandemic and lockdowns, but how much of a hit did the men's apparel take?
We opened our flagship Princetown Store in October. To close the doors for 4 months by March, just as we were launching SS20, was a real blow. We're fortunate to be based in the middle of Dartmoor National Park so once we were able to re-open our doors the support from the outdoor community turned things around. The great weather in The South West of the UK throughout September extended the season for both ourselves and stockists as the autumn swells started working.
Has the COVID-19 affected your 2021 collections? (delays, range postponed, carryovers…)
Visiting our factories to ensure the quality of both working conditions and products is an important part of our approach. COVID means we haven't been able to do this. We've used the same factories for years now so whilst we're confident the staff will have safe working environments we have had delays with some models in our Sunglasses and Life shorts Range.
Our apparel range has shown real resilience. We've always screen printed all our own garments by hand at our HQ so production is on track. Whilst we are not showing these off in person at tradeshows and face to face meetings stockists are bouncing back from lockdown and are geared up to make decisions digitally. Our Princetown Store is closed Mondays and Tuesdays so the in-store lighting setup and displays are perfect to showcase the product on video calls and with b2b video content.
What are your collection stories for SS21?
Our mission is to protect the environment our brand is founded upon. To execute this vision we always split our collections to focus on two things: inspiration from athletes, designers, and creatives who embrace the outdoor lifestyle and collaborations with those that share our core values.
For SS21 we've got 16 T-shirts, these tell the stories that link our wider range of Lifeshorts,  sunglasses, caps, and accessories together. 12 express how we feel and see the surf, outdoor, streetwear aesthetic intersecting in the next 12 months. These draw on our sense of place here in Devon – Sunny days at your local beach break, Iconic silhouettes of Dartmoor's tors, and the boat filled estuary at Salcombe.
Dewerstone HQ is in Princetown, the highest settlement and heart of Dartmoor National Park. Our creative team can walk to woods, moorland, and rivers out the front door. They often head out to do a photoshoot and come back with colours, ideas, and inspiration for new designs. The high moorland and coastal exposure of The South West of the UK make sure the weather, light, and panoramic views are different every day. Our location and in house design, printing, and photograph set up means a moment of inspiration can be on a t-shirt, online, and in our store by the end of the day!
The remaining 4 are collaborations with the environmental non-profits we support through our commitment to 1% for the Planet. The pair of Save Our Rivers tees capture the difficulty in protecting one of our most valuable resources: water. The final pair highlight our work with the Gili Eco Trust in Indonesia. Climate change is having a global impact but with a disproportionate effect on fragile ecosystems like the coral reefs of the Gili Islands – the designs remind us that enjoying and protecting these environments cannot be separate activities.
How do you mix heritage patterns and colours (floral/tropical prints/SoCal mood) with different styles?
Floral and tropical styles are at the heart of our Life Short patterns because they represent what we are in business to protect. It's not about riding off the environment to sell products, consumers are tired of that, we're tired of brands doing that.
The pattern on our Muted Jungle Life Shorts has meaning. It's about deforestation, it's about talking about it, raising awareness, and doing something about it. It's not a product that is about profit, it is a product that is about planting trees and directly doing something to tackle deforestation.
For every Muted Jungle short we make, we'll plant 50 trees in Central America.
If every brand planted 50 trees for every product that they had sold because the design featured trees, or a jungle, or florals, we wouldn't need to talk about deforestation, because as an industry, we'd have beaten it.
Do the outdoor and streetwear styles have an influence on your design?
For graphics and garments to feel at home in the National Park, desirable in the city, and comfortable on the coast they need to be designed without categories in mind. As a brand we are not looking to break the common boundaries, it's just never been intentional to try to fit within them.
We are not a surf brand, but we live our lives around water. We are not an outdoor brand, but we are surrounded by life in the National Park. We are not a streetwear brand, but we love the culture, the music, and the nightlife that streetwear often represents.
We offer collections that work set against brick walls, walls of stone, or walls of sound, the lines blurred by an ever-changing environment.
Which fabrics and (durable) materials are you relying on for SS21?
We focus on using the most environmentally friendly materials across our entire range – from the organic cotton, we use in our screen printed products to recycled polyester in our Lifeshorts. This approach has to apply to 100% of products – anything less denies our responsibilities as brands.
2021 will see us shift some of our manufacturing back to the UK. We've partnered with a local fabric mill who train and then employ people in this forgotten industry.   If as brands we can help this industry grow, the demand for skilled workers will be secured for future generations.
Are you anticipating an Olympics boost on the Surf Apparel sell-ins after this year's postponement?
Our roots as a brand are grounded in a diverse range of outdoor lifestyles. From surfing to rock climbing, whitewater kayaking to snow sports, our staff team, customers, and athletes are stoked to see more and more new disciplines being included in the Olympics. One of our stockists is based at the London Olympic Whitewater Course – the legacy of the games continues strong to this day so we're excited to see this happen for surfing. We also saw a boost in engagement when climbing was included in the Olympics so with surfing onboard the progression will only gather momentum.
Please name and describe your 3 highlight pieces and items that retailers should definitely order.
Icon Tee – White – The icon tee represents the environment that surrounds our home in the National Park and our connection to the shift of streetwear culture to respect this environment.
Monument Hoodie – Black / Khaki – We are responsible for ensuring we can sustainably make our products for the next 50 years. Using 100% organic cotton, printed by hand by us here in Dartmoor National Park means we can do this.
Lifeshorts 2.0 – Muted Jungle – A direct call to action against the past 50 years of deforestation. We need to leave this world a better place than we found it.