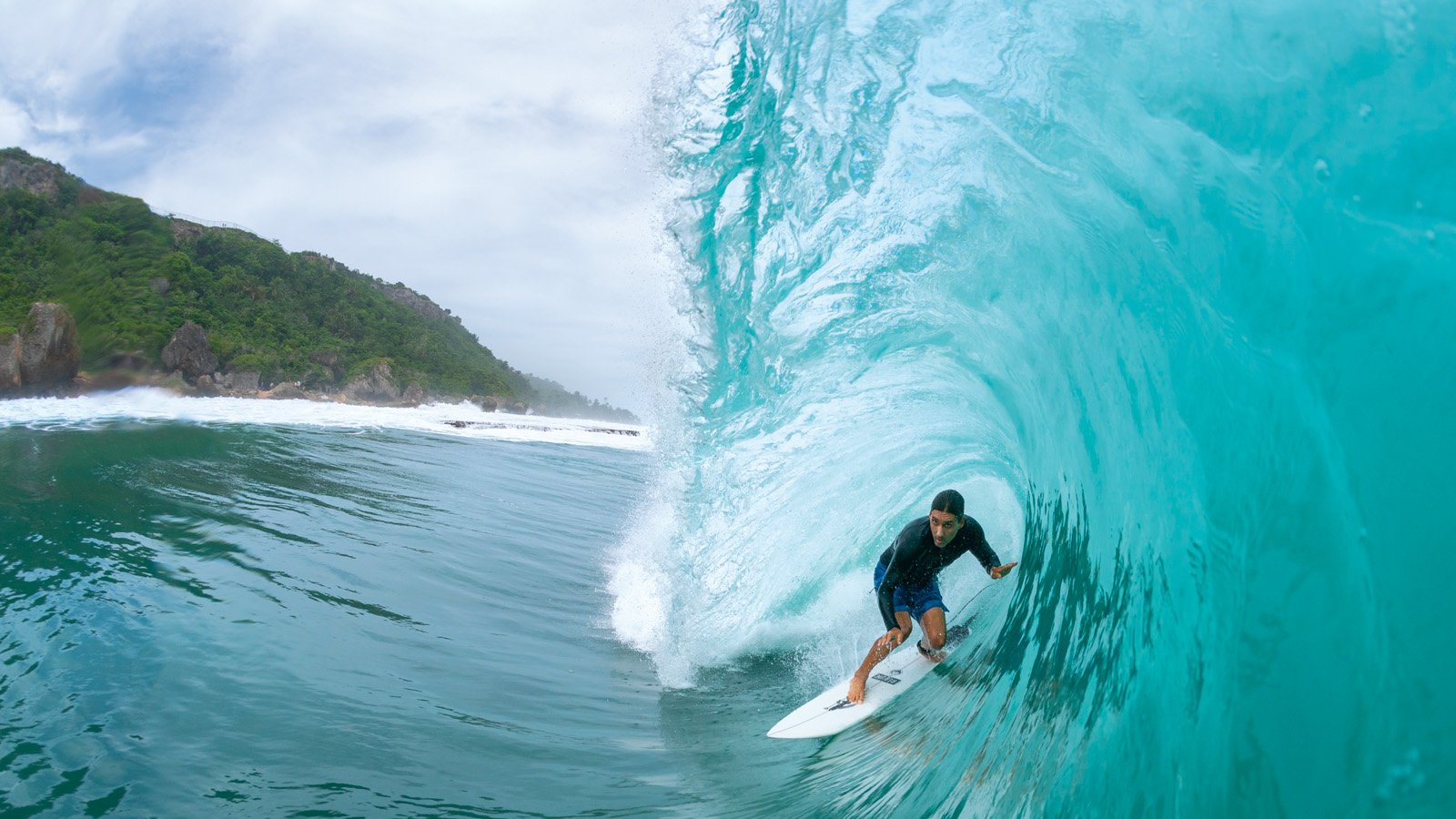 Patagonia SS21 Men's Surf Apparel Preview
Retail Buyers Guide: Men's Surf Apparel SS21
Brand: PATAGONIA
Interviewee: Gabriel Davies, Surf Category Manager
The hardgood categories were strong in 2020 despite the pandemic and lockdowns, but how much of a hit did the men's apparel take?
Patagonia made changes early in 2020 that also affected our product line for S21. This mainly involved carrying over some products and colours into S21, so dealers knew they were supported by taking styles that would not be dropped from the line once the dust settled. We saw very few cancelations and generally by the end of the season we couldn't get enough stock out to many of our dealers.
Has the COVID-19 affected your 2021 collections? (delays, range postponed, carryovers…)
To a degree we have all had to be patient around certain things beyond our control, we really appreciate our partners and try our best to support them with transparency around any issues that come up.
How do you mix heritage patterns and colours (floral/tropical prints/SoCal mood) with different styles?
We have various floral and colour block prints as well as keeping some of our Gerry Lopez Tiger Tracks camo prints in the line. We were inspired by the jungle adventures taken from his board designs whilst Gerry discovered places like G-Land, amongst other Indonesian waves. SS21 is the season Patagonia film by Stacey Peralta telling the Gerry Lopez story will be launched, so that is a perfect fit.
Do the outdoor and streetwear styles have an influence on your design?
We have Surf Shorts for those who live in them, as well as anyone who keeps a metal straw in their cupholder!
Which fabrics and (durable) materials are you relying on for SS21?
We have increased our use of NetPlus 100% post-consumer recycled nylon, which is made from fishing nets and so directly helps reduce ocean plastic pollution. This NetPlus fabric comes from our partners Bureo and I across our bestselling Wavefarer Boardshorts and Walkshorts product lines and the same Bureo sourced plastics also replaces the plastic within the brims of our logo caps. The potential supply line for the disused fishing nets as a raw material is huge. Knowing that our partners at Bureo are taking nets out of the water in South America that we can then use to wear in the surf or out on the road around the world is really quite amazing.
Are you anticipating Olympics boost on the Surf Apparel sell-ins after this year postponement?
We aren't really swayed in any way by the Olympics, we are more excited about other brands embracing Fair Trade Certification of their Surf products, that is a way bigger and more important win for the skilled people that build our products.