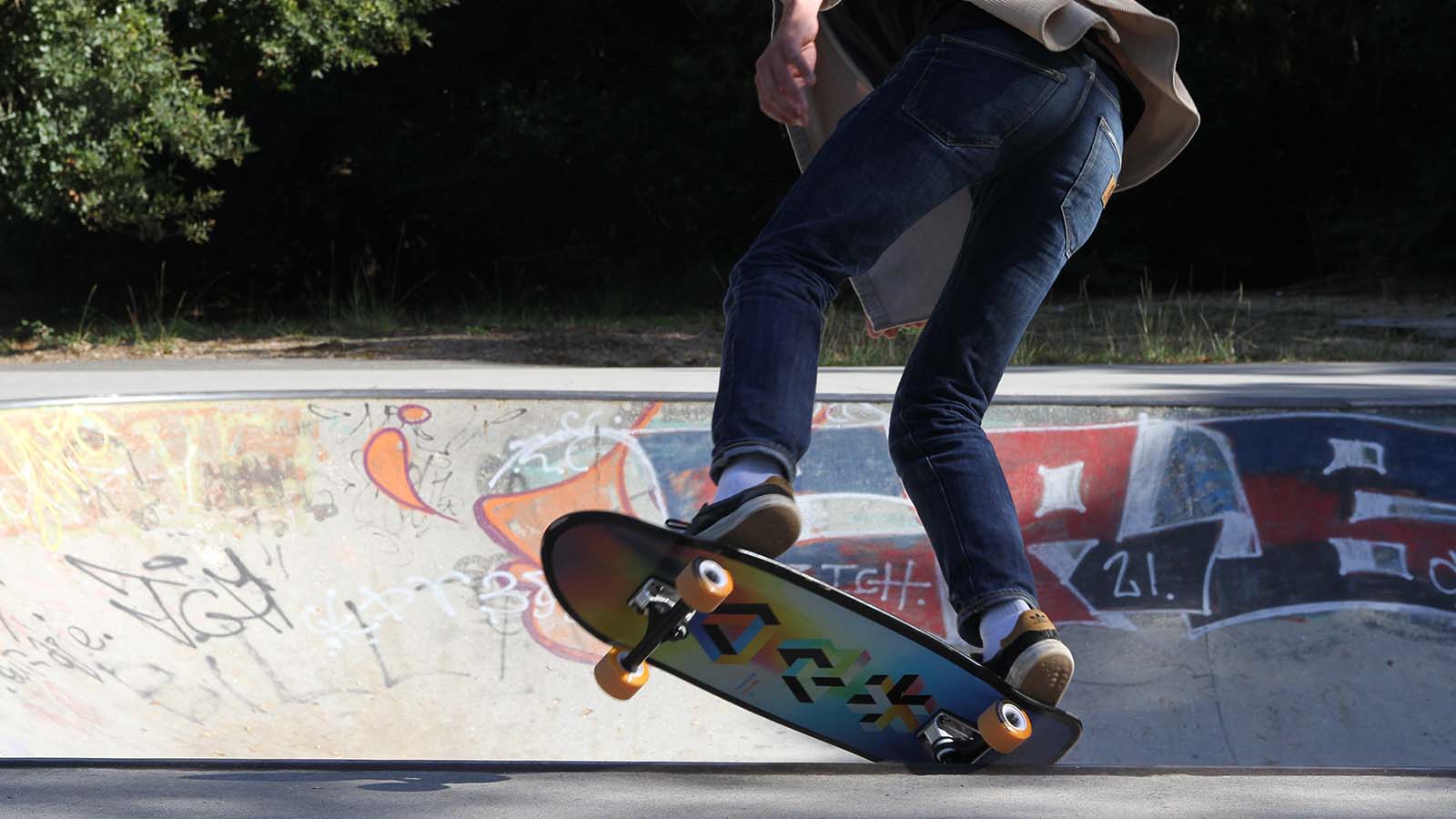 Flying Wheels 2022 Cruiser Preview
Retail Buyers Guide: Cruisers 2022 Retail Buyer's Guide
Brand: Flying Wheels
Interviewee: Brecq Benoit, Brand & marketing manager
Is Covid still affecting your sales/supply chains?</strong
We had a big delay in our production lines. Our entire 2021 range, which we were supposed to receive in February, was finally delivered in the autumn. So we missed the whole summer season.
How have you adapted your marketing during the pandemic?
We continued to communicate on our social networks, and we took advantage of this pandemic to develop our new website by transforming it into an online store. We had a lot of demand from people who couldn't find our products in shops. So we developed this part.

How is the European cruiser market faring in comparison to the US?
The cruiser market continues to grow well in Europe, the pandemic has made more and more people interested in skateboarding in general and the cruiser has also benefited from this. The problem has been more about supply and stock to meet the demand.
Do you think skateboarding's inclusion in the olympics will inspire a new surge of cruiser skaters?
It is obvious that the Olympic Games are an important communication tool for the discipline and attract new practitioners. All skateboarding disciplines benefit in one way or another from this craze.
Is the current surfskate boom also spanning into people taking up skating a cruiser?
Everything is linked, people discover the discipline by any means: SURFSKATE is a great entry point. People then experiment with skateboarding by discovering the different disciplines and this also benefits the cruiser.

Are your cruisers aimed more at people who already skate and want a chilled alternative, or for people to simply use for commuting and convenience?
We have a wide range in different finishes. Our PREMIUM finish is for the experienced rider looking for a high quality product with an excellent finish. Our CLASSIC range is more for those who are new to the sport or just looking to get around. We try to cater for everyone.
What are your collection themes for 2022 and what stories are you most proud of?
For 2022 we have collaborated with artists to design unique products. At FLYING WHEELS we want to offer beautiful products and each year we develop limited editions with artists that we select and want to highlight.
What shapes and board sizes are currently trending?
Our most important shapes at Flying Wheels are Cruisers is shorts boards between 29" to 32" Long.
Are you focusing more on completes or do you have a demand for individual parts for modding normal boards?
The most of our sales are on Complete but we also provide all the spares parts to offer the choice to the consumer
Are production materials staying the same, or are you venturing down a more sustainable path?
We try to improve this part, is one of our main goal in the future, at the moment it's really hard to find sustainable material to product quality products.

Best Sellers
SAMURISE 31": Our Regular cruiser design by DOBERMAN TATOO in Premium Range
DEERGOD 32": Our CHILL cruiser design by BURNCLAN in Premium Range
TENTACLE 30.5": Our POCKET cruiser in Classic Range