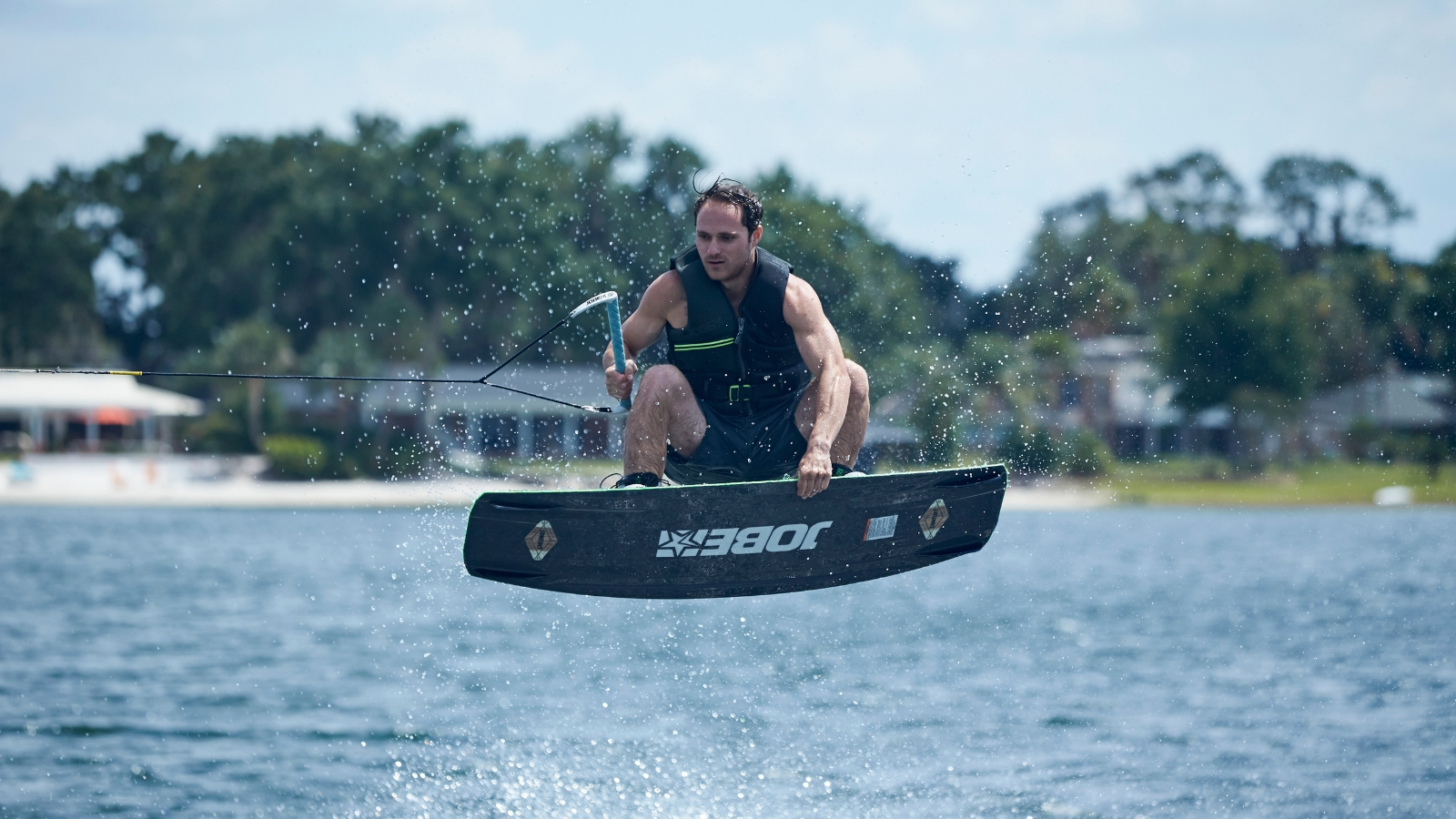 Jobe Wakeboard Hardgoods 2019 Preview
Retail Buyers Guide: Wakeboard Hardware 2019
Brand: Jobe Sports
Interviewee: William Doornekamp, Wakepark Sales Representative & Athlete Manager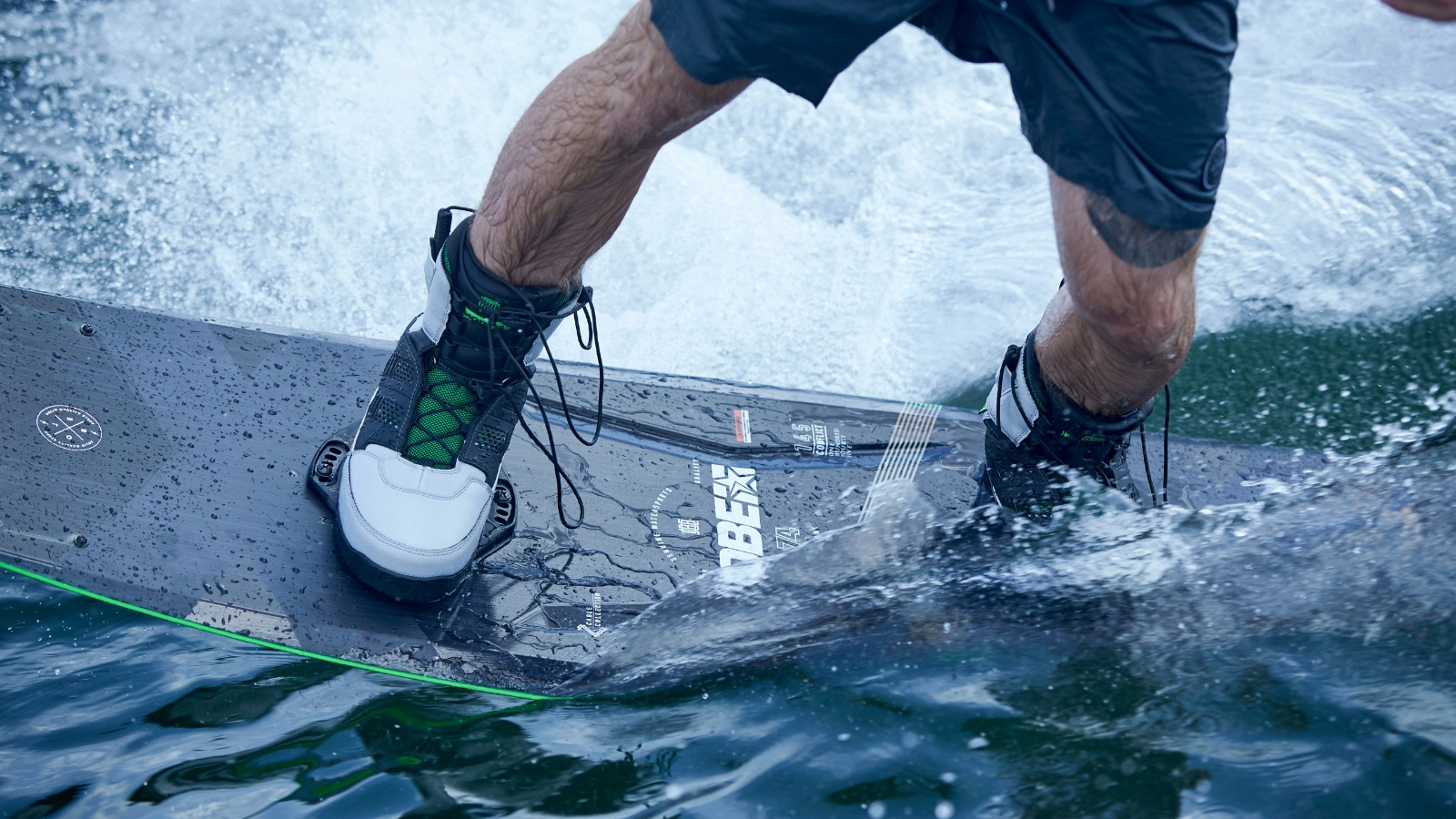 Current Trends.
What are the main trends for 2018 in the wakeboard hardware market, in terms of categories: wake park boards, boat boards, hybrid boards, boots, wakesurf, wakeskate and helmets. Where have you seen the biggest growth so far in 2018?
2018 has seen a shift in sizes and everyone ran towards the bigger sizes, boating seems to be on the rise due to the great summer, which leads to a growth in wakeboard boating and wakesurf. Our biggest growth was in the wakeboard boating sales and the Wakesurf market.
Future Trends
What do you believe will be the main trends for 2019 in the wakeboard hardware market, in terms of categories: wake park boards, boat boards, hybrid boards, boots, wakesurf, wakeskate and helmets. Where do you expect the biggest growth in 2019?
In the Wakeboard market in general, it seems as if the market is beginning to show signs of maturing. Which is good! You see brands focussing more on being pure Wakepark or Boating, which will lead to some interesting changes in the market. This is also seen in wakeboard collections and chosen athletes to represent a brand.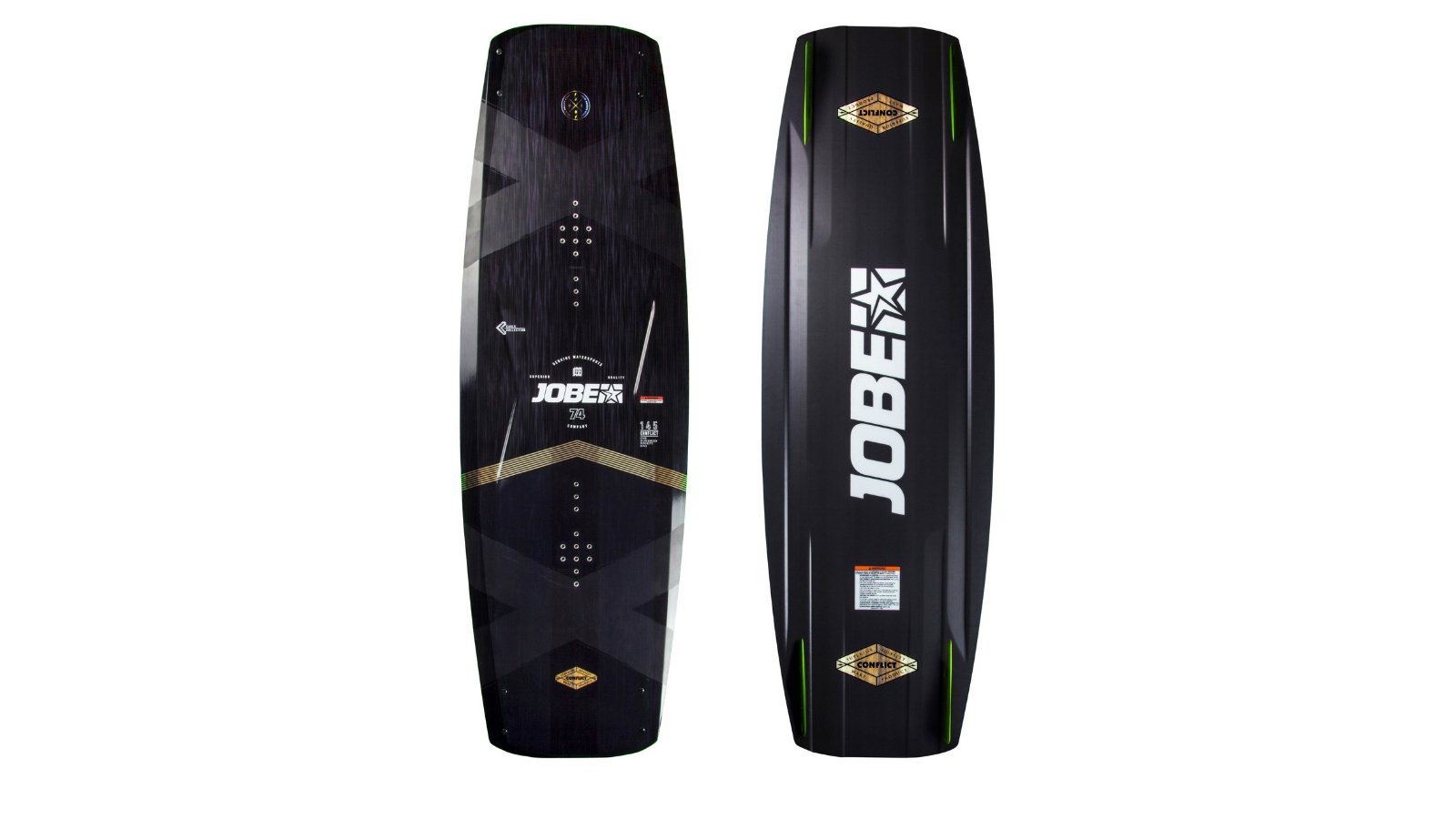 In the Wakepark market, the big sizes and full wood cores will continue as a trend. Although some consumers might realize that there is a fine line in overdoing it. Sure, a 155+ board is cool but definitely not for everyone. The word from the dealer is that sizes 145 & 147 are their top sellers.
Our biggest growth for 2019 is expected in the boating wakeboard market and the wakesurfers (again). Two really important markets on which we definitely want to focus more in 2019. We are a boating brand from origin, so it's important that we focus on this more in the future, so we don't lose our connection with our roots.
Board Hardware
What was successful for you in 2018 in terms of product technology, or changes in product you implemented. What is new for your wakeboard construction and design for 2019 and are there any trends in terms of design and construction that the entire industry seems to be progressing towards?
It seems the biggest growth of our sport over the last decade is wake parkriding.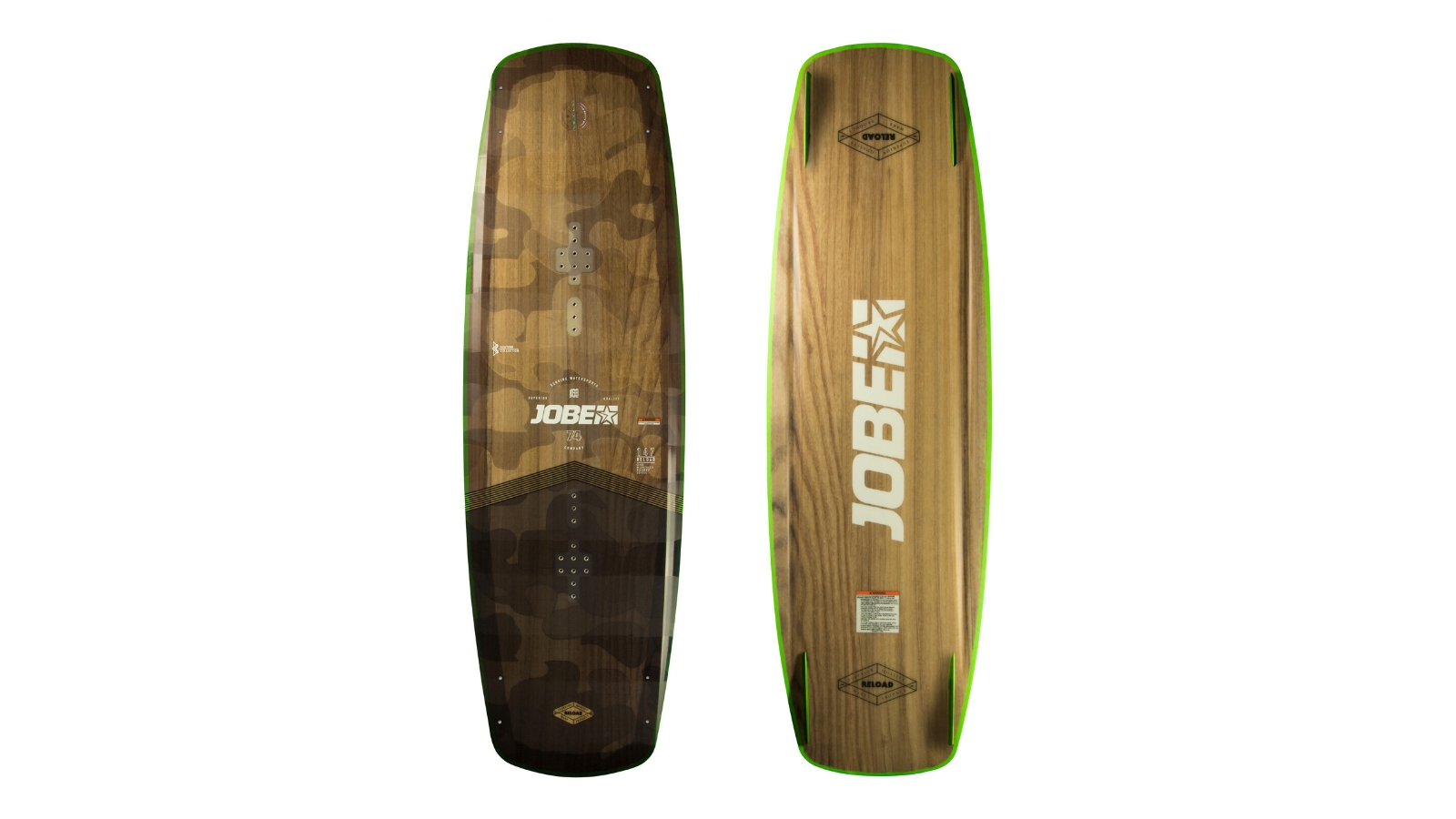 What are you doing to combat the wear and tear that the wake park style of riding puts on equipment.
Full wood cores, flex and durability are key features which consumers are looking for. The big board hype is also still going strong in the Wakepark market, which also led to our own big size board with all above features: The Reload. The way a product is used by an end-consumer in the park can take its toll on the material. We've made sure our ABS sidewalls run deeper in the boards, making the boards bombproof. Combine this with our H.I.T. Base and we made a collection which can withstand the abuse of a park.
Boots Hardware
Which of your boots are selling well in 2018 and why. What is new for 2019 in terms of boot design and construction. Are you bringing in any expertise or creating partnerships with footwear brands from outside our sport, eg snowboard boot companies, etc
Our Nitro Boot was a hot seller in 2018 and will continue in 2019 as well as an extra colourway. We just made some minor changes to this binding to make it more durable but didn't change too much of this binding. Unfortunately, we are not working with a footwear brand currently but I am convinced this could make a great impact if we were to share knowledge on this matter. Although our EVO system is doing well, we do see that the market has a huge demand for traditional closed-toe bindings. And especially the Boating market has turned out to create huge sales opportunities for our Closed-Toe Nitro binding.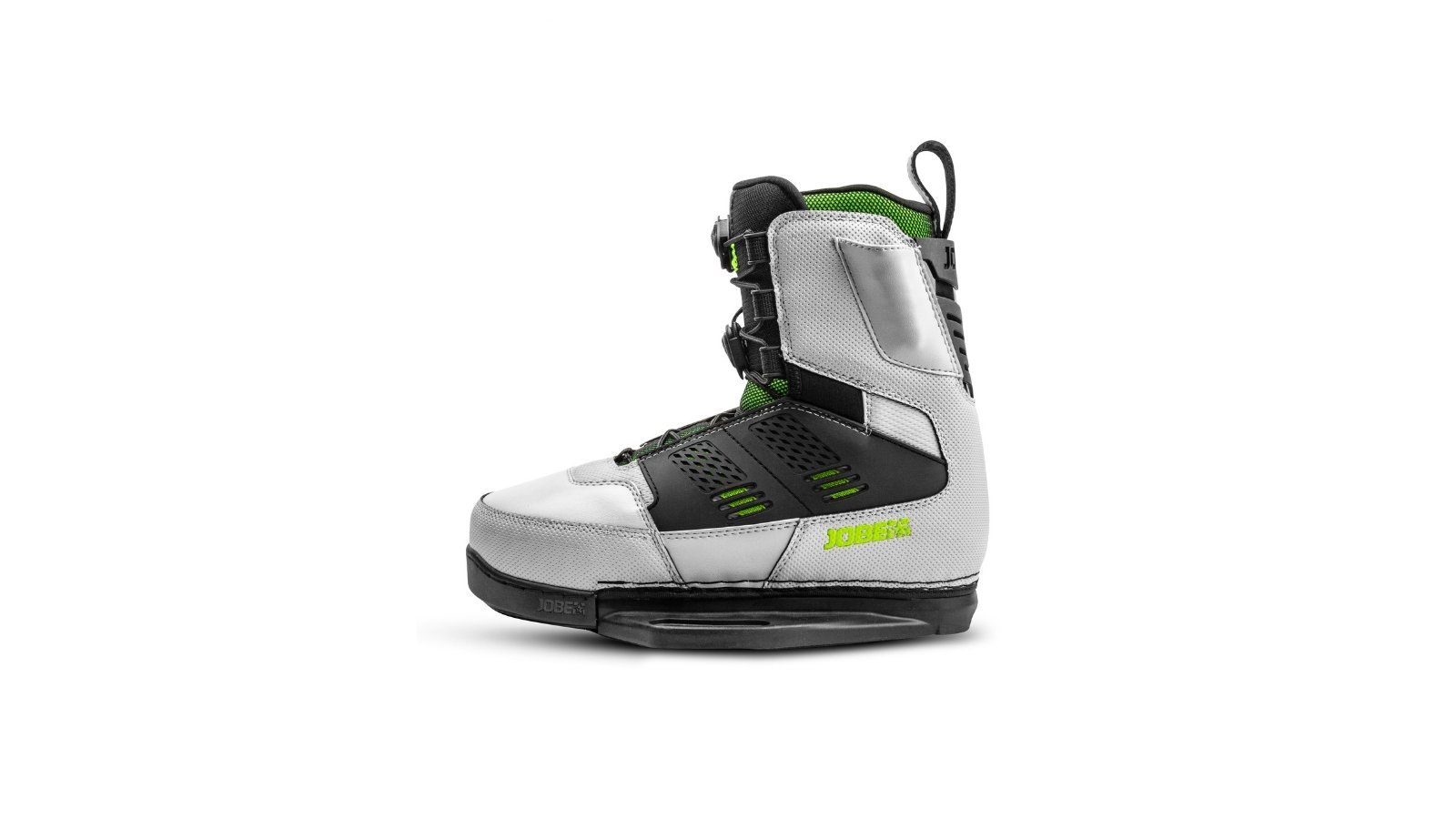 Helmets
Which of your helmets sold well in 2018 and why? With almost every wake park insisting that riders must wear a helmet, are you seeing a decent growth in this market? Are you actively trying to design a helmet specifically for the wake park market? What technology are you using in your 2019 helmets and what makes your helmet stand out over other helmets on the market?
Our Base Helmet has been a hit in 2018 and will continue into 2019 as well. This helmet uses a double foam layer, which makes the helm really soft on the inside and makes for a great fit. This also makes for a flexible outer shell, whilst keeping its protective capabilities. Protection, comfort and lightweight are what the customer wants at the end of the day.
Aesthetics / Pro Riders
Any stand out new graphics or artwork collaborations? How important is it to your brand, to have Pro Models and how much freedom do the pros have in term of graphics?
The aesthetics of the products (especially boards) is really important, you might even say some consumers base their decision on the look of a board and not on its specs. At Jobe, we decided to go in a whole new direction, which creates more unity in our collection. Our Graphic Designer went ahead and created a template, which is used to create one clean look for the whole range. You will see certain logos and details which all have the same placing, while the overall prints on the new boards will differ per model.
Retailer Help
How are you helping retailers sell your product and which method of help seems to be the most effective?
Giving our dealers support to help them sell the Jobe products is key and we try to assist them in as many ways as possible. Our most important ones being: The Jobe Academy & In-Store presence. The Jobe Academy is an online course which dealers can follow, which takes dealers from the basics all the way to detailed product specs. Top it off with a little test and you've got a fully online course which helps train our dealers and their staff. And then there's our in-store presence collection which helps our visibility in the shops. Our sales representatives have all been trained to create the best possible visibility in the shops with in-store promo materials. From banners to custom racks, we offer a whole range of branded materials, which dealers can use to highlight products and really promote certain products. This last one has been known to work really well and our dealers are really happy with these materials.
Key Products
Tell us about your 3 key products for 2019 and why you think they will be great sellers
Nitro Binding
The Nitro binding was a success in 2018 and will continue to be so in 2019. This is mainly because of its price point, we made this binding to offer a good quality closed-toe binding at the most affordable price. In 2019 we will add a new colour which you can find in the attached picture.
Conflict
The Conflict has gathered a lot of followers over the years and is still our top seller. The Conflict was also a big hit behind the boat, so with the fins back on it again, we expect this board to sell really well for boating consumers as well.
Reload
Full wood, bigger size and a lot of flex… Do we need to say more? The Reload is a board which fits to all the current trends in wakeboarding, which is why we have high expectations for this board.