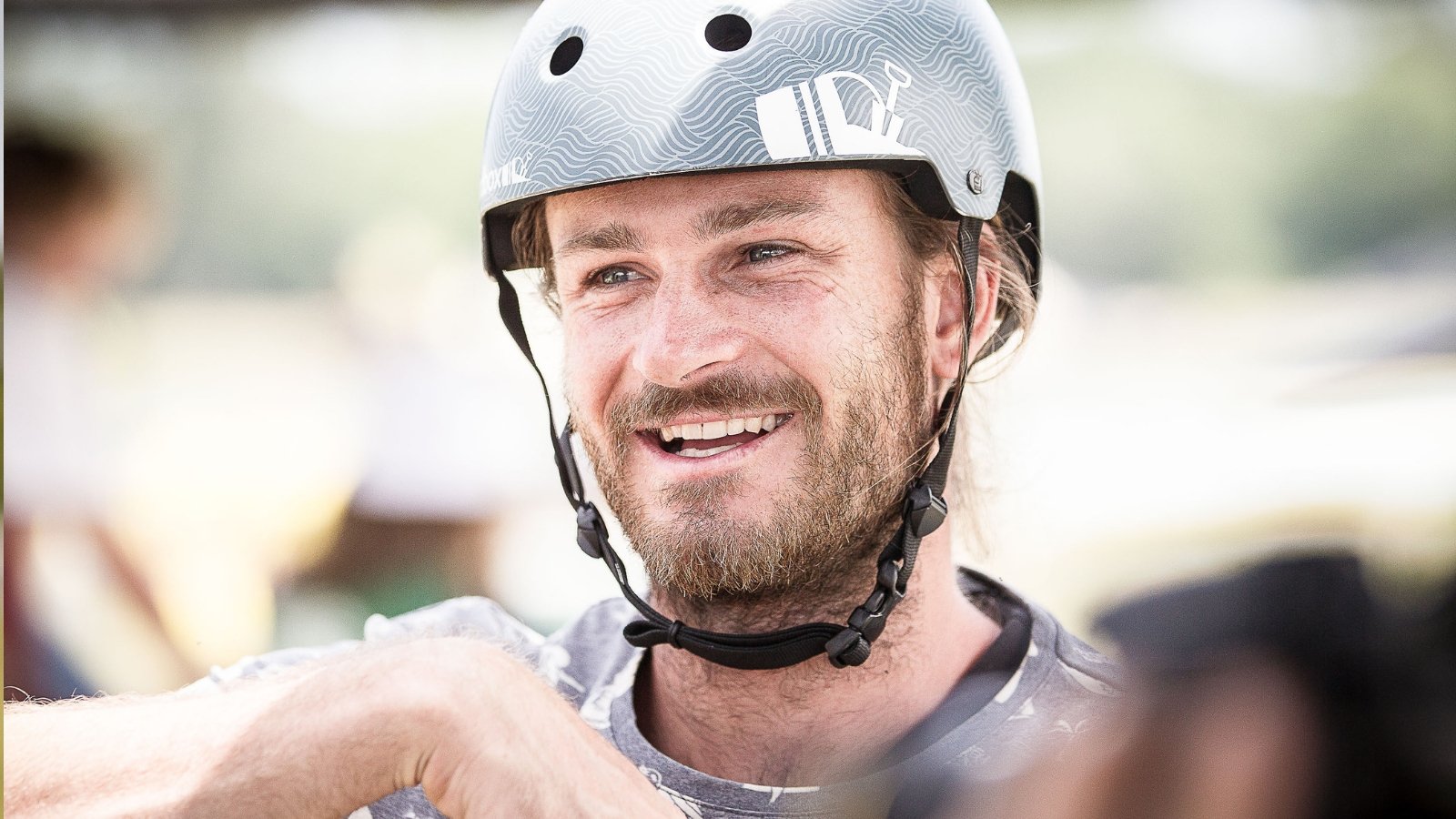 Sandbox Wakeboard Hardgoods 2019 Preview
Retail Buyers Guide: Wakeboard Hardware 2019
Brand: Sandbox Helmets
Interviewee: Kevin Sansalone – Owner/Founder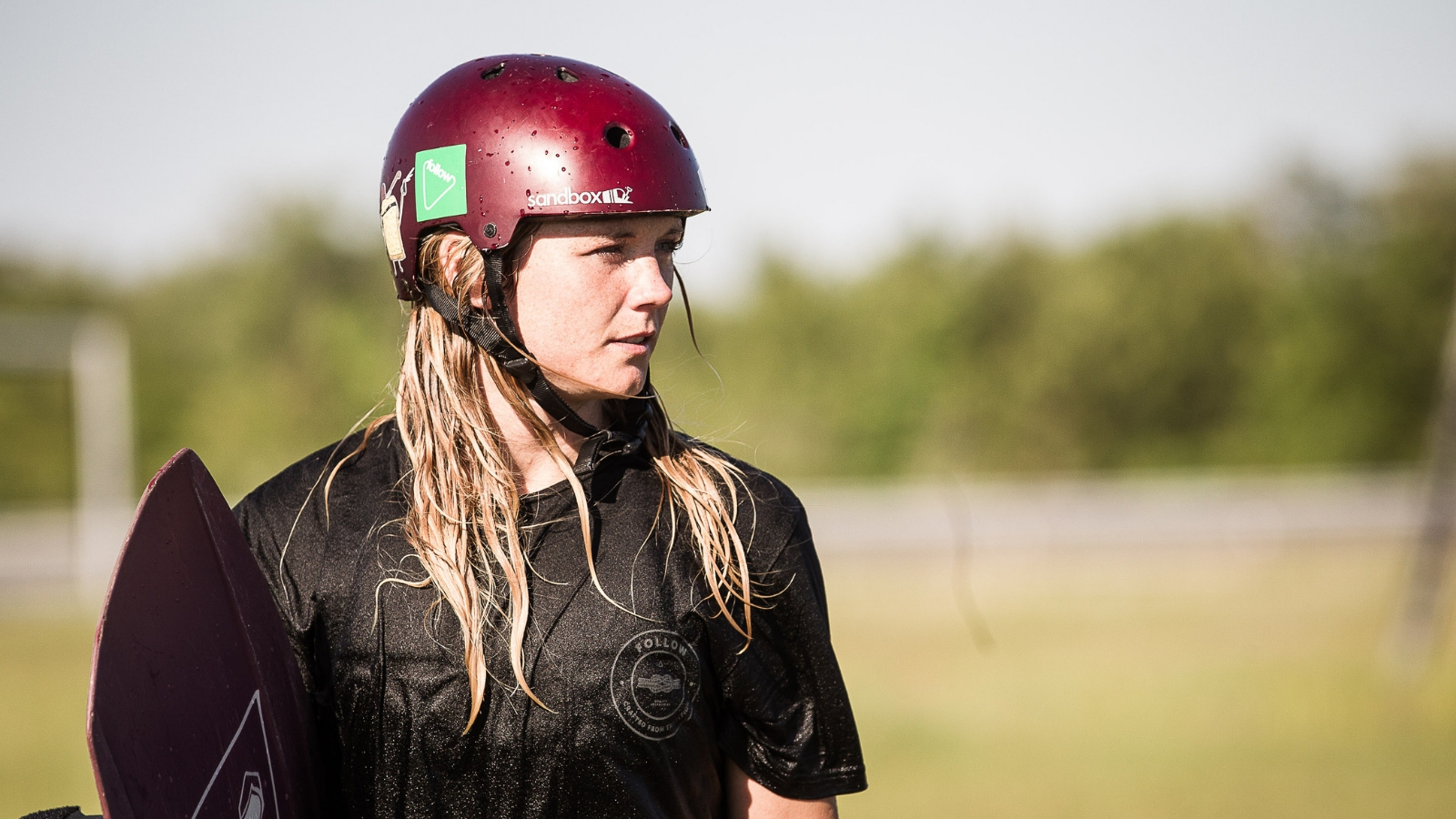 Current Trends.
What are the main trends for 2018 in the wakeboard hardware market, in terms of categories: wake park boards, boat boards, hybrid boards, boots, wakesurf, wakeskate and helmets. Where have you seen the biggest growth so far in 2018?
At Sandbox, our focus is primarily the helmet market, protecting heads at wake parks and winch spots across the globe. We also offer a small selection of premium accessories including sunglasses, our Coach's Jacket & Beanies. Sandbox strives to provide customers with fresh colours and prints to satisfy a variety of tastes. From the professional level to the consumer level – people want to look their best. In 2018, we've put forward a line of helmets that include some unique all over print designs, but also a variety of solid colours for the more conservative rider. Our best seller is our Black Camo print in both the Legend and Classic 2.0 Low Rider models.
Future Trends
What do you believe will be the main trends for 2019 in the wakeboard hardware market, in terms of categories: wake park boards, boat boards, hybrid boards, boots, wakesurf, wakeskate and helmets. Where do you expect the biggest growth in 2019?
Throughout 2018, we have seen demand for female-specific colourways on the rise. With the help our Pro Team riders including Anna Nikstad and Madison White, Sandbox is gaining great traction in the female market. With women's wakeboarding becoming more prominent, we've realised a need to satisfy the female demand. Our Legend Low Rider is our most popular style for wake, and we're expecting our Burgundy and Coral colourways to continue to be strong sellers into Summer 2019.
Helmets
Which of your helmets sold well in 2018 and why? With almost every wake park insisting that riders must wear a helmet, are you seeing a decent growth in this market. Are you actively trying to design a helmet specifically for the wake park market? What technology are you using in your 2019 helmets and what makes your helmet stand out over other helmets on the market?
Our patented Classic 2.0 Low Rider helmet with it's signature brim style has seen an increase in demand in 2018. This is largely due to it being one of the most unique designs on the market combined with our range of eye-catching all over prints and colours.
With more and more cable parks opening worldwide, the demand for both a rental and retail helmet option is increasing. At Sandbox, we offer a strong solution for both. Our skate inspired Legend Low Rider is our most popular style at the cable parks to date. This is why we've designed a non-retail colourway specifically for use a rental helmet at parks. It includes a clear 'Park Property' and size callout decal on the rear of the helmet for easy selection.
One of our key helmet technologies is our patented Classic 2.0 helmet design that includes our Undercover Venting system. Initially designed for our winter models, we've brought this across to the wake market which allows air to flow through a series of vents hidden within the liner of the helmet, keeping your head cool without compromising our signature style.
Both our Classic and Legend Low Rider models feature polyester spandex fabric that is specially formulated to be both durable and quick drying in the wet environment of cable parks. For those looking to go big in the park, Sandbox offers water-sport specific ear covers in both models as a premium add-on accessory. These 'snap-on' to our helmets to protect riders' eardrums during big slams on the water.
Sandbox helmets stand out in the park as we offer some of the most unique solutions on the market. Our signature designs, low profile fit and unique print and colour options are a winning combination.
Aesthetics / Pro Riders
Any stand out new graphics or artwork collaborations? How important is it to your brand, to have Pro Models and how much freedom do the pros have in term of graphics?
At Sandbox, industry collaboration and our Pro Riders are an important part of the brand. In 2018 we released our first ever Pro Model helmet. The Legend Low Rider 'Dylan Miller' edition has been super successful for us.
Returning for 2019 is our collaboration with Sesitec. The unique all over print of the Sesitec Legend Low Rider will continue to turn heads in the park. With Sesitec being the no 1. Installer of cable systems worldwide, it's a perfect collaboration for us here at Sandbox as our helmets compliment their work in growing the cable park scene. The Sesitec helmet has consistently been one of our top sellers in the Legend Low Rider model, people love the all-over print and colour scheme.
We're super excited to announce that we'll be teaming up The Cable Magazine to create a fresh new Legend Low Rider collaboration for Summer 2019. We don't want to give too much away, but it will include some awesome illustration graphics from Katja Saar as seen on the cover of Issue 10. The Cable Mag is constantly putting out great cable and winch content and we're super excited for this helmet to drop.
Retailer Help
How are you helping retailers sell your product and which method of help seems to be the most effective?
As a rider owned and operated company, Sandbox is a tight-knit team that often works directly at a retailer level to help promote the brand. We work with stores closely to provide graphics and retail solutions that fit their specific needs.
We offer branded helmet display racks that are a great visual option for retailers. Sandbox is known for our unique prints and vibrant colour options, so why not show them off! Every Sandbox helmet comes in its own branded retail box. These are high quality, colourful and recognisable as the Sandbox brand and can also be a great retail display solution.
Key Products
Tell us about your 3 key products for 2019 and why you think they will be great sellers
Legend Low Rider
The Legend Low Rider is our skate inspired helmet, featuring a traditional 11 hole vented low profile Soft-Core EVA liner. All of our Low Rider helmets feature a boardshort fabric liner that is both durable and quick drying for those long days on the cable.
Featured Colour: Black Camo
Sizes: XSmall, Small, Medium and Large
CE EN 1385 Water Sport Certified
Includes: Two sets of water sport sizing fit pads
Classic 2.0 Low Rider
The Classic 2.0 Low Rider is our signature, patented brim helmet, featuring a vented low profile Soft-Core EVA liner. The Classic 2.0 features our Undercover Venting system for increased airflow without compromising style.
Featured Colour: Spaced Out
Sizes: Small, Medium and Large
CE EN 1385 Water Sport Certified
Includes: Two sets of water sport sizing fit pads
Skyline Sunglasses
Featured Colour: Tortoise
Sandbox sunglasses are a high-quality accessory at an affordable price point. For those sunny days at the park of on the lake, our sunnies will keep your eyes protected. Featuring 100% UV protection, scratch resistant lenses, metal logos and nickel hinges. Each pair of sunnies comes with a microfiber storage and cleaning bag.