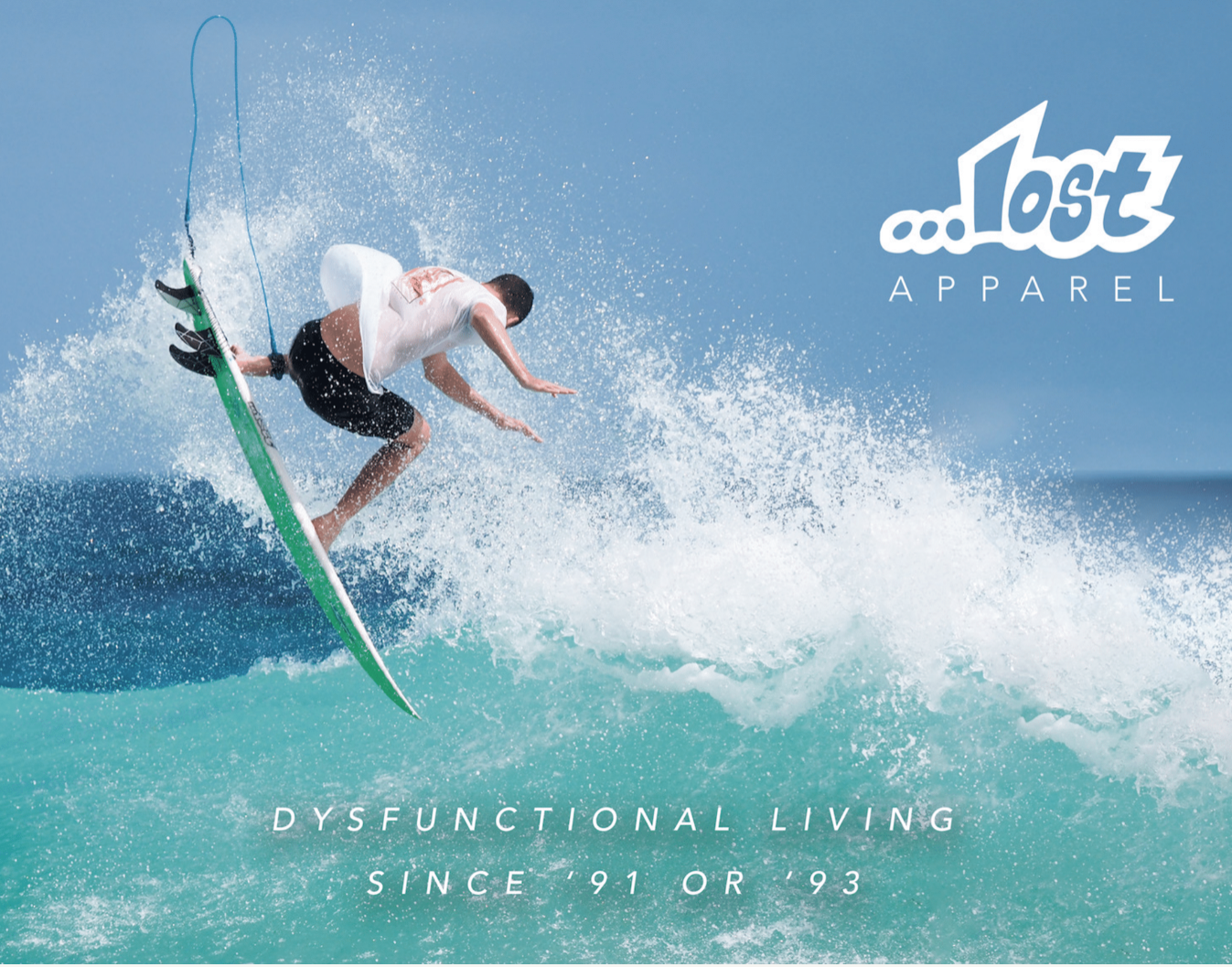 Lost S/S 2023 Mens Surf Apparel Preview
Retail Buyers Guide: Men's Surf Apparel S/S 2023 Retail Buyer's Guide
Brand: LOST
Interviewee: Freddie Sipowicz, President, Jonathan Gilbert CEO Europe
In anticipation of the 2023 summer season, what is your assessment of the current SS22 market?
The market is steady for apparel products and we continue to show good growth by approaching 2023 by factoring in the numerous global factors at play.
Massive chain stores such as Zara and Ikea are betting on the surfing lifestyle, is this good news for the endemic Surf Apparel players? 
This is nothing new and has happened before in the past. Consumers are savvy as to the true Surf Apparel brands and our job is to define the differences between us and those that seek to copy it and ride on the lifestyle image.
Can you please sum up your collection stories for SS23? 
For 2023 we spent a lot of time revisiting core California surf and skate, 80's Venice skate with bright punk colour pops and 90's Orange County surf vibes. The gritty suburban punk angst mixed with the still vibrant classic 70's rock influence.
What prints & colours will be key? 
Vintage tattoo art, psychedelic treatments, Polynesian influences, 80's pop colour and 90's earth tones.
There is a significant revival of natural fabrics blended with synthetic material for their performance specs. Do you fit in that trend? 
We have been producing these items for several seasons now with our poly cotton 4-way stretch shorts and other products and we will continue to grow this area.