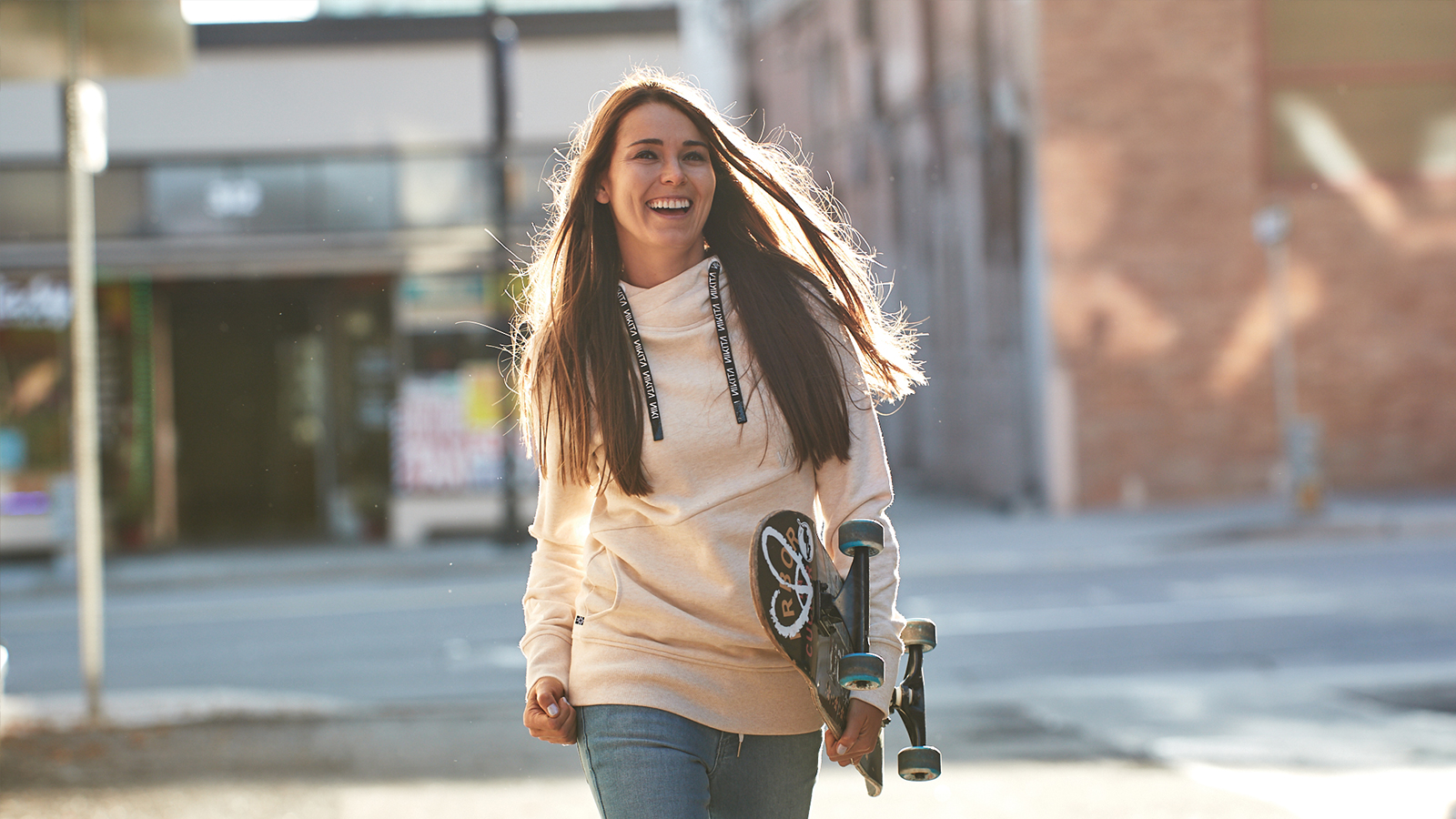 Nikita SS19 Women's Streetwear
Retail Buyers Guide: Women's Streetwear SS19
Brand: Nikita
Interviewee: Elise Roy, Lifestyle Apparel Designer
What are the major trends in the women's streetwear market next Spring/Summer?
Most recently, we've all been influenced by 90's inspired streetwear, and this trend seems to be one we can count on sticking around for a while.  Expect to see more sportswear silhouettes with fashion tweaks, ruched waistlines, lots of nylon "Golden Girl" inspired wind-breakers, and a hint of "lazy" styling. Loud graphics utilizing a Miami Beach vibe will also play a big part in helping to narrate the attitude of the season.
What are the main marketing stories and themes in your women's streetwear line for 2019?
For 2019- we're extremely excited to continue to blow up the story behind Girls Who Ride. Summer and sun are the perfect combinations for getting out with your crew of girls and exploring new skateparks, finding late-season side-hits in the snow or heading out at night to see a new favourite musician on tour in town. The apparel falls in line seamlessly with this; highlighting our graphic inspiration which is rooted in East Coast beach inspiration with a Japanese twist. We may have some exciting capsule collections coming down the line as well, but we can't hint at that yet. Just know to keep your eyes peeled for some exciting things on the way!
What is the main inspiration behind the line?
We're always inspired by our Nikita Nation- our girl who rides and builds her lifestyle around being able to get out and have fun. She loves to wear what inspires her and this comes out in colour, unique seam lines, graphics and the overall vibe behind the line. When you have a community of girls who have as much energy as the Nikita Nation, it's easy to build a collection around the energy that emerges from all of that.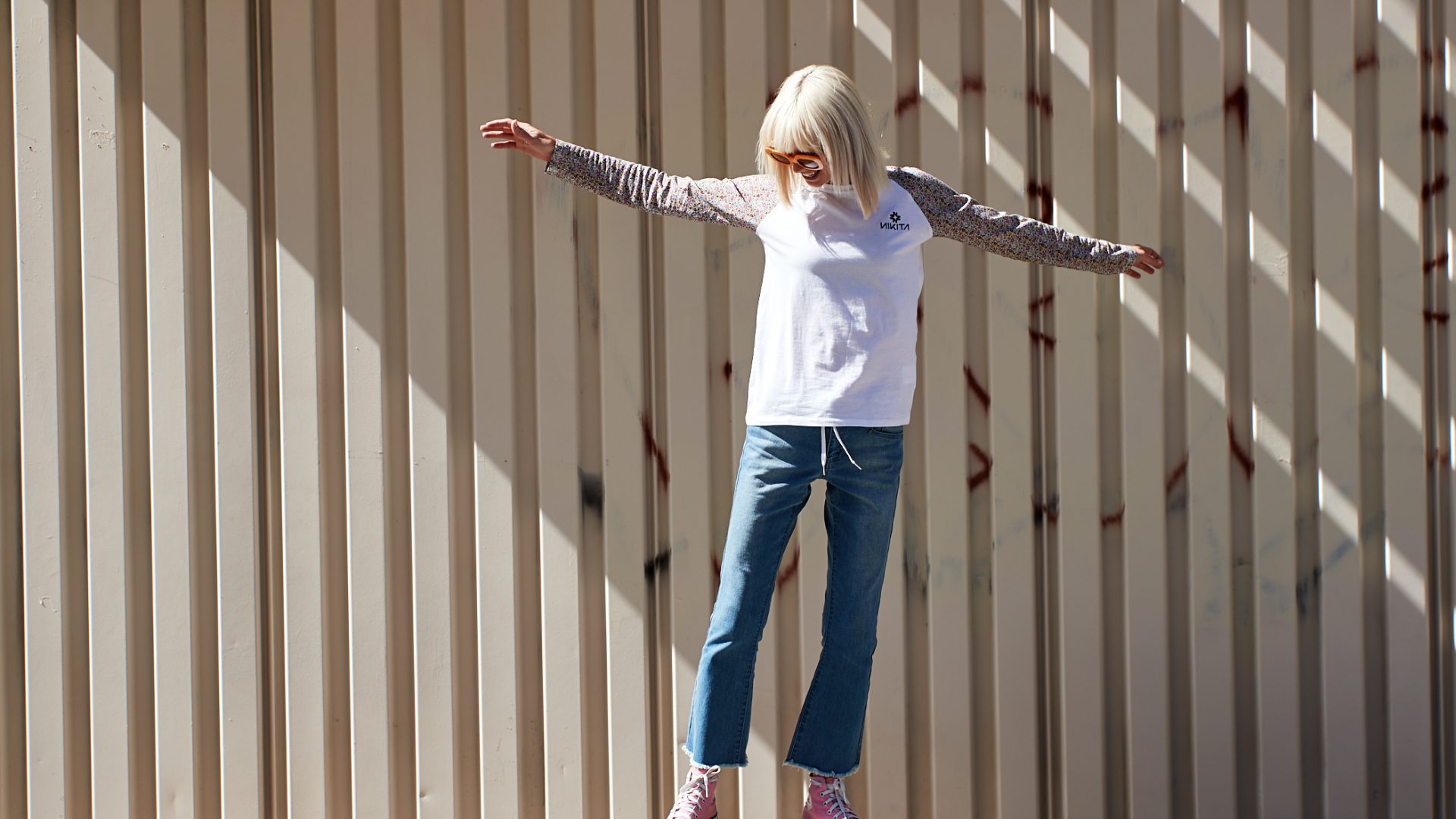 What colour palettes are you working with?
Nikita's colour palette is a mix of pastels, bold greens, and earth tones.
What about patterns & prints? Any collaborations?
Our graphics have been provided by Victoria Jones who is a seasoned artist and someone who has worked with many amazing companies in the action sports industry. We really enjoyed working with her! The graphic prints remind me a bit of the Santa Monica Pier culture with a bit of grunge. We also have some fun all-over repeats that are pretty unique and speak to Harajuku style.
Can you talk us through some of your key silhouettes?
We have several new jacket concepts coming out this season that we are particularly proud of, windbreakers and shells, mainly. There are new graphics shirt fits and sizes we are introducing to Nikita as well as a new pant silhouette. This new pant will help expand our denim selection and suit the current market trends.
What are your most important styles/models? Please outline 2-3 of your key products.
Our most important styles are:
The chino pant, aka the "Deck Pant" which is a chino pant with a cuffed hem. This bad boy comes in three colours. It's our bread and butter of pant options for our rippers. This season we are heavily suggesting our customers get creative with this pant! More info on that to come soon- be sure to check our IG page!
Second up we have our newest crewneck silhouette named the "Saga" crewneck. It's a long-fit crewneck with side pockets and an A-line hem. It has that classic long-fit that girls love to see from Nikita and adding a new twist on it is something we couldn't be happier with. This style has me all sorts of excited because it not only is a new style for us, but Victoria came up with a sweet graphic that I can't wait to get my own hands on. It's my favourite, that's for sure!
Lastly, we have the "Gauge" jacket which is also a new style for Nikita. This is a windbreaker with some strong word-mark logos down each arm, getting that cool streetwear vibe going we know that our girl loves. It's got a nice ventilation panel at the wearer's upper bodice too so that she can wear it out or take it to the skatepark and still be comfortable, and the micro flower print adds a ton of fun to the overall piece.