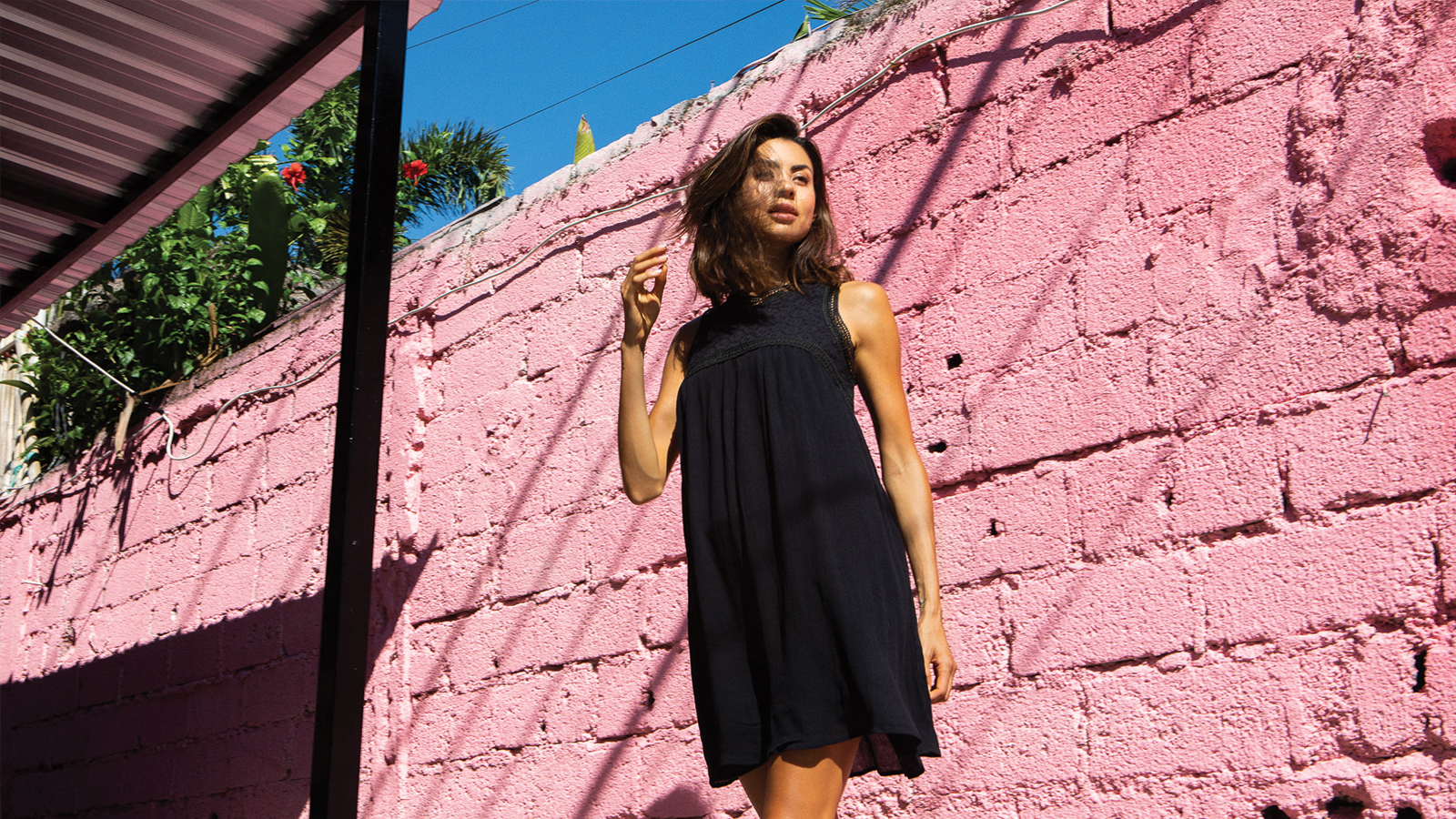 Protest SS19 Women's Streetwear
Retail Buyers Guide: Women's Streetwear SS19
Brand: Protest
Interviewee: Katrina Stronkhorst, Marketing team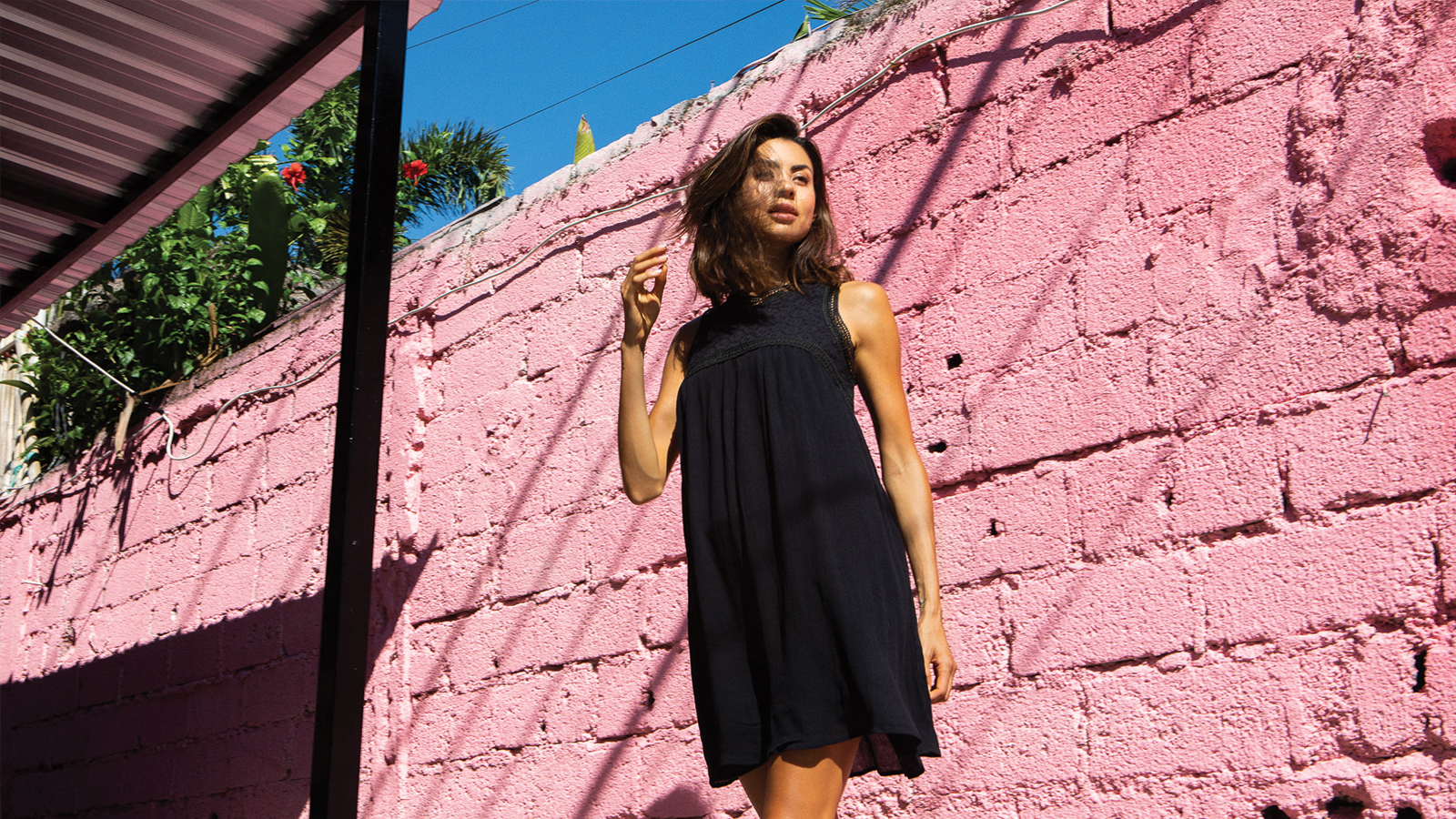 What are the major trends in the women's streetwear market next Spring/Summer?
Our women's' streetwear collection is packed with spot-on trends this summer. We've focused our attention on structural details, like bows and ties. Functional straps take on a decorative role as they are knotted, crossed and made into patterns. A look that we're particularly excited about is the wrap, a flattering style that you'll see in our Dang dress.
What is the main inspiration behind the line?
For this Spring/Summer 19-1 collection, we have been inspired by the idea of Shangri-La – a paradise here on earth, a summer utopia. For us, it's a place where there's a great swell, the sun is shining and the sand is between your toes. So this collection echoes this fun-loving vibe in print and technique, doing what Protest does best and that is combining function with a streetwise edge, clothes that can take you from the surf to the street.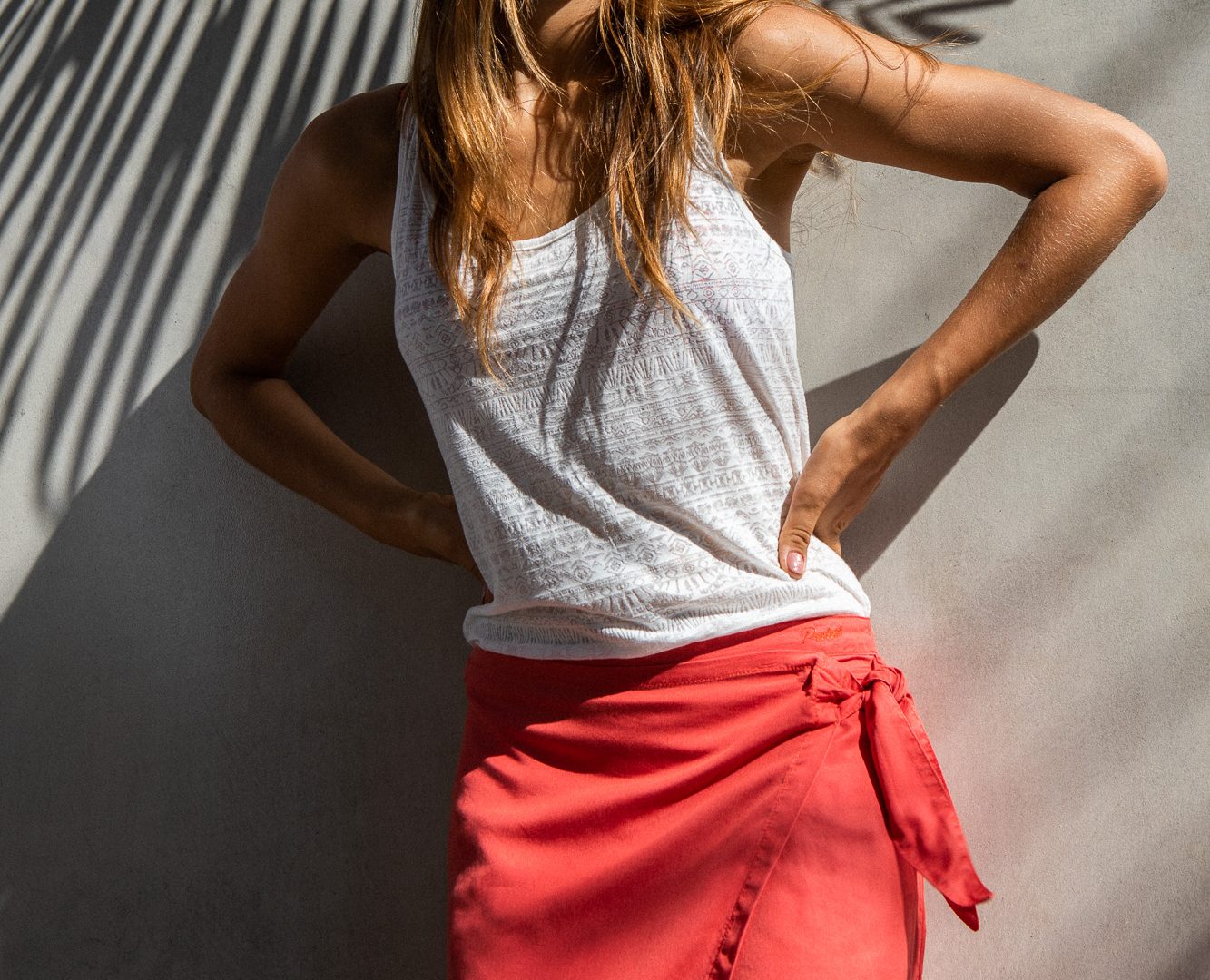 What colour palettes are you working with?
Colour is key and this season we have two strong stories. The first story is earthy tones with beet red and olive green at its centre, the accent colours are bright. The second colour group is concrete (that's a blue-grey) with blues and orange with a marvellous bright red as an accent. These two groups are both combined with the ever-important pair, black and white.
What about patterns & prints?
We've got several fabulous print stories this season, I'll describe two here. Firstly -connect the dots! The dot print is gracing our streetwear this season. A fresh simple print that goes with everything, it signals the summer and comes with a playful vibe. Then we've got the star treatment. The iconic star has found its way into our street collection. A star is linear in form creating a contrast element with which you can easily play with colour.
Apart from print and pattern, we've also using lace, broderie anglaise and embroidery to bring that touch of something special, something unique to our SS19 collection.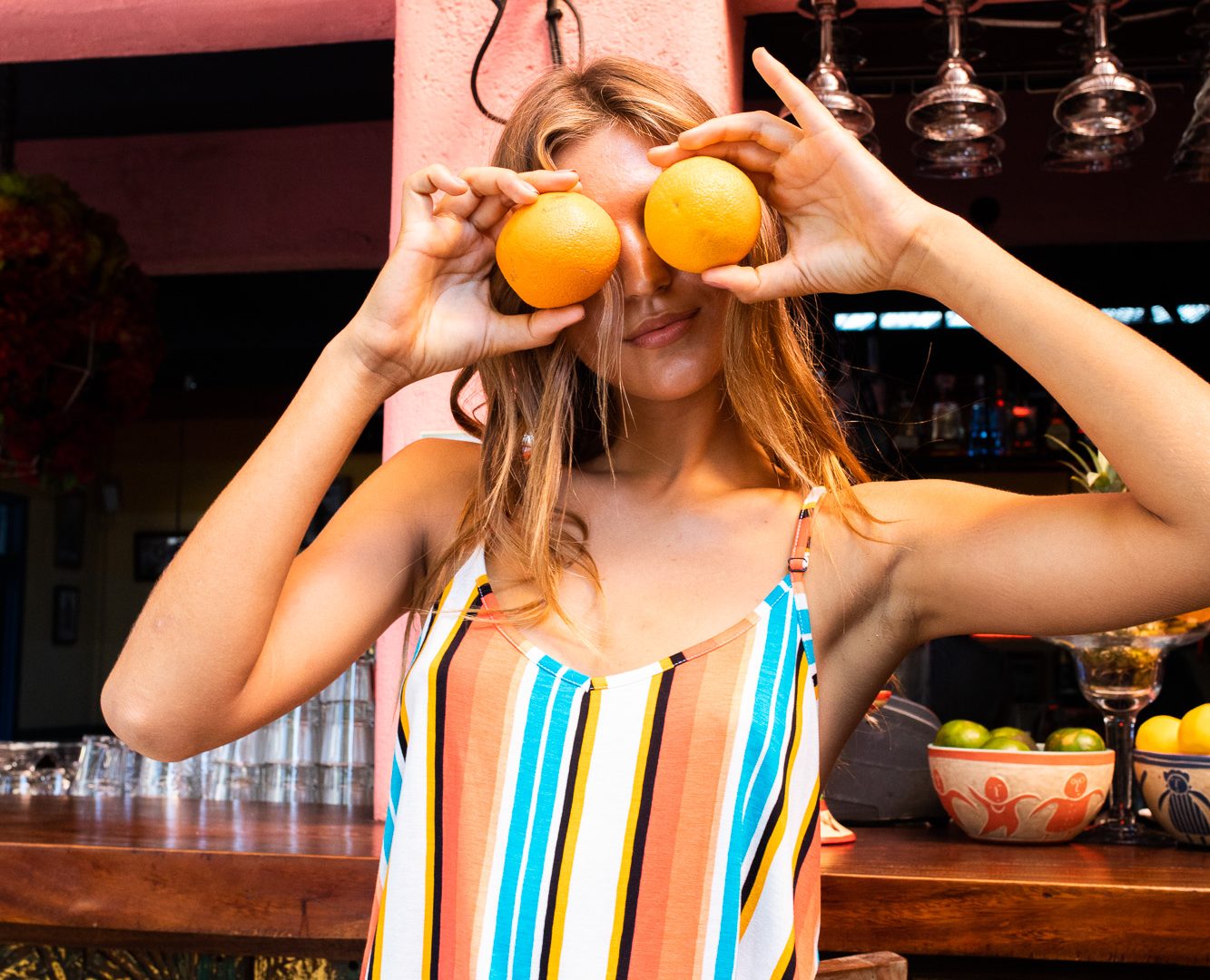 What are your most important styles/models? Please outline 2-3 of your key products.
Choosing three is difficult but here are my favourites.
The Cam skirt features a bow, an effortless detail that immediately transforms a simple garment into something special. Through creating a bow, the fabric itself gains structure and becomes part of the design. The bow is also used in our Littal Tee.
Now take a look at the gorgeous floaty Anyze dress. It features an important trend for this summer – broderie anglaise. Both the back and the front of this dress have a mix of solid fabric and broderie anglaise – a beautiful dress to take you through your festival days.
And lastly, there's our Terra tee. Here at Protest, we are known for our focus on the details. Straps are functional and they can be flirty and fun and we've had some fun with them in the construction of this tee.