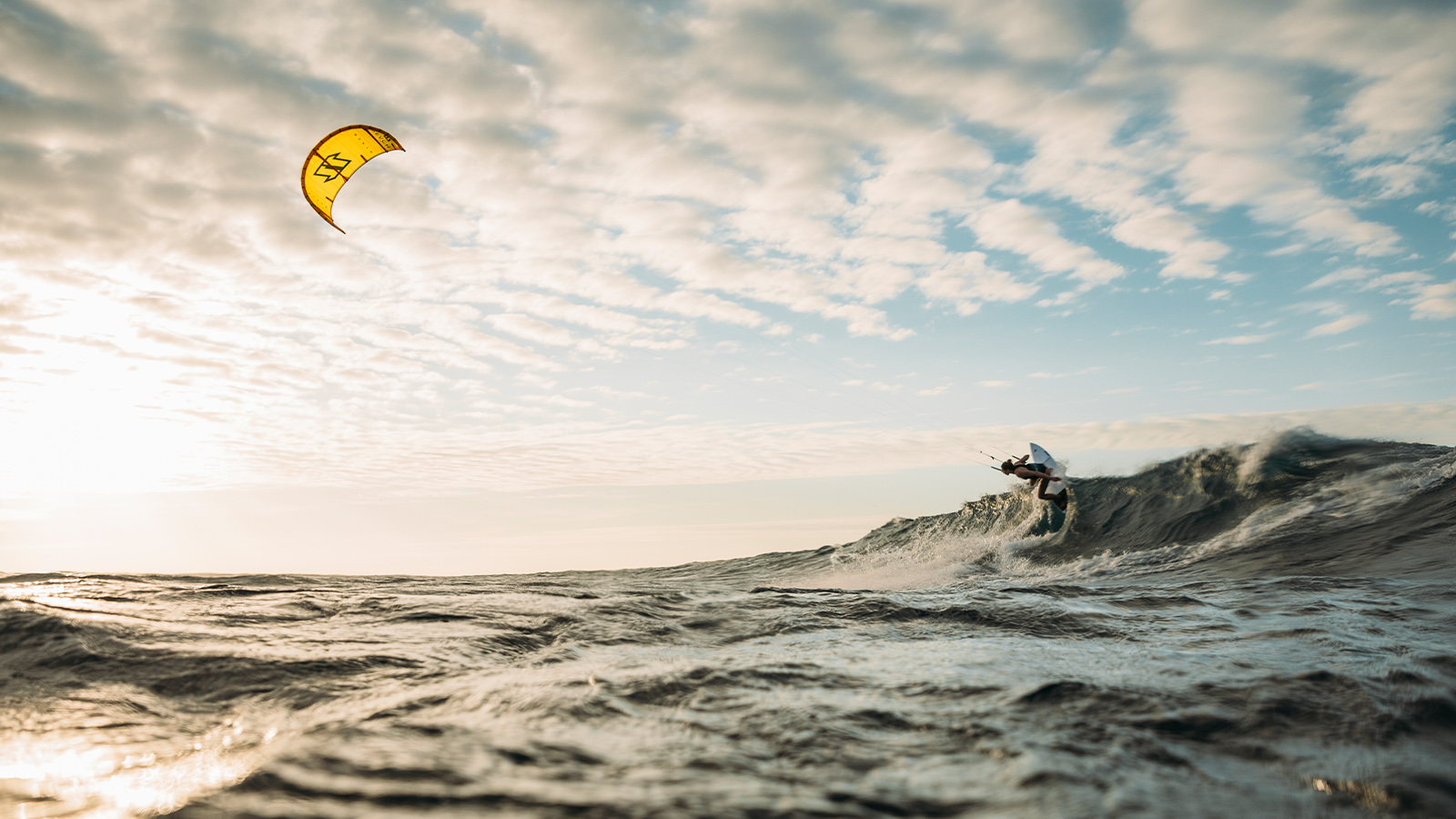 North 2020 Kite Preview
Retail Buyers Guide: Kites 2020
Brand: North Kiteboarding
Interviewee: Ollie Murray, Watersports World UK Marketing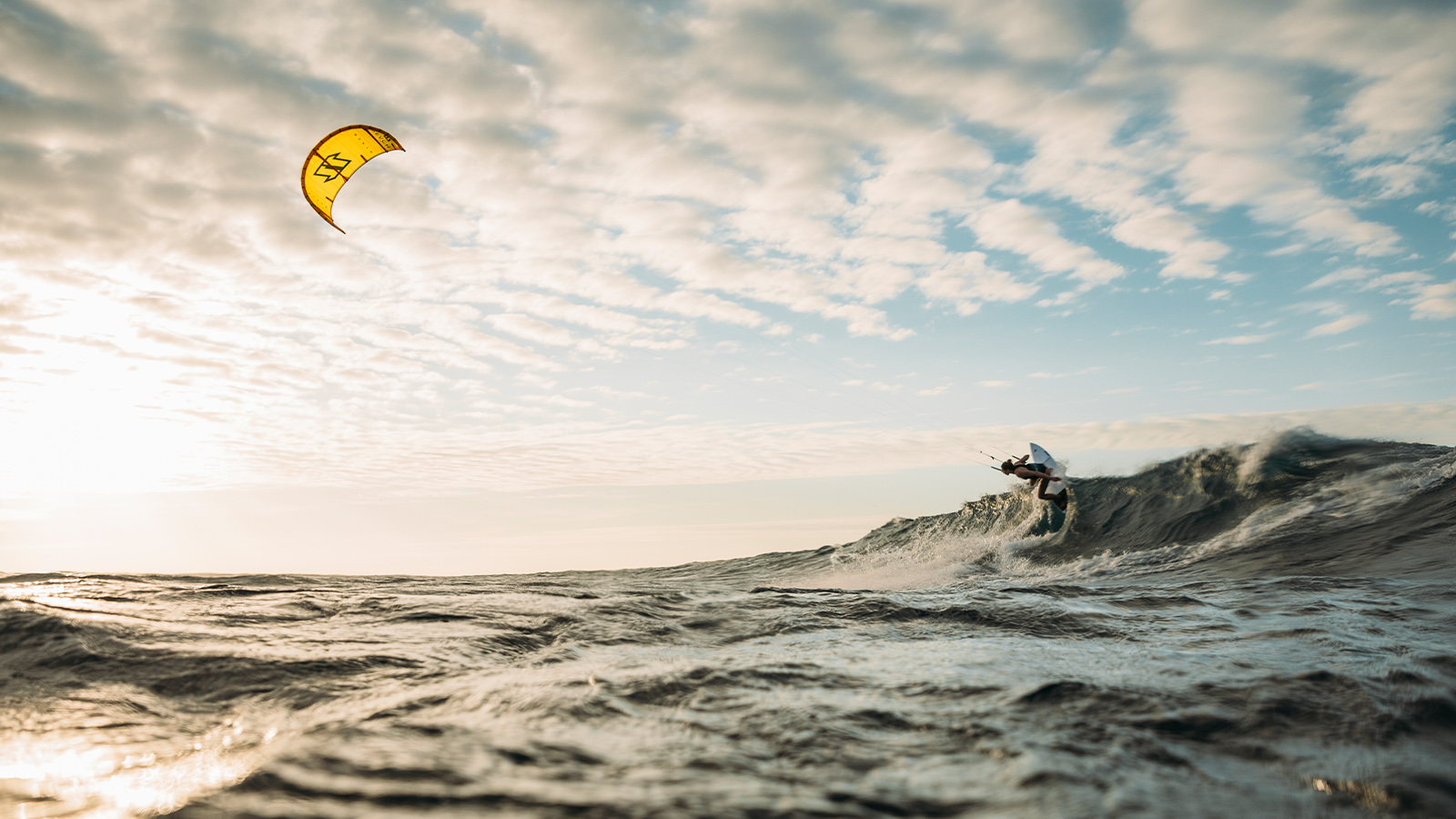 Trends
We feel like there has been so much emphasis on re-inventing the wheel over the years in our industry when it comes to kite design, we wanted to launch our kites our way.
This is why we have completely simplified our kites ensuring they perform their purpose and perform it perfectly. Of-course this is a lot easier said than done and took Pat Goodman and the rest of the team many months to develop.
We utilised our own tech & cut away everything we felt the kites didn't need. What we are left with is a range of kites that we feel perfectly fit the exact needs and characteristics of that kite type.
The 2020 North range is the result of taking every piece of kiteboarding kit apart, analysing it and thinking about how it could work harder, faster and stronger. We had the opportunity to look at everything from another angle, a new perspective and a new approach.
 Kite Technology
North Kiteboarding are backed by North Sails and you can only imagine the tech and R&D that is available to North KB moving forward, all completely unique to North.
We found that the more bells and whistles you have the more there is to go wrong. All of our North kites use fixed-cascade bridals with no pulleys. We find that by removing plastic pulleys from within the load bearing part of the kite it actually improves the safety and your connection feel to the kite. Essentially the overall result is a kite with less drag, more accuracy and a more direct feeling.
Throughout the entire kite range we have utilized Kevlar to reinforce the strut connection points, the tips and also on all the likely wear areas along the leading edge. Little things like this make the difference, protecting the product in rough terrain in a simple yet effective way.
 Retailer Help
We are committed to being one of the most active kite brands down on the beach offering demos all around the world. We believe in our products and know that when people get the opportunity to try our kit it will speak for itself.
Through our content creation and media we have tried to educate the kiter as much as possible to ensure people understand what makes North different.
Media like our in-depth animations that demonstrate on our Navigator control system, how easy it is to swap between our chicken loops with our ToolLess Interloop system.
Shopfinder – On the official NorthKB.com website we have utilized a global shopfinder page that recognizes your country's IP address and then shows you every official retailer and approved North school in your country. This list is regularly updated as more retailers and approved stockists get added.
Best Sellers
REACH
Boost. Loop. Foil. Surf. The Reach is a lively and playful all-round performer with unparalleled versatility and wind range for big jumps, upwind performance and effortless relaunch. Evolved from a calculated fusion of the Orbit, Pulse and Carve, this kite is designed to excel in every condition, from wave-riding to boosts, loops and freestyle tricks.
Travel light, enjoy whatever nature has in store, and be ready for any adventure. Its stable, fuller profile generates power and efficiency, while the lighter 3-strut design with tight turning radius, light impulse and bar pressure helps to deliver fast, responsive steering.
It has a fun, nimble feel and effortless park and ride, is your go-to for wave-riding in lighter wind and the perfect match for our Sonar Foils. In the larger 13m and 15m sizes the Reach is a powerful lightwind specific kite, specially designed with a predictable, consistent drive forward for TwinTip riding long after everyone else has gone in.
All conditions. All purpose. All ways ready. The Reach Performance Freeride is the one kite you'll always reach for.
Your desert-island kite.
PULSE
This is our Wakestyle/Freestyle kite as used by Tom Bridge. Our premier freestyle 3-strut kite will get your heart pumping. Specifically designed for fast, responsive steering, the Pulse is the ultimate in performance freestyle, that will also boost and mega loop with ease. Enhanced impulse slack means landing even the most technical tricks becomes instinctive. Made to excel in strong winds, and overcome whatever Mother Nature can throw at you. Direct and responsive, this kite does exactly what you tell it to.
SONAR SURF EDITION FOIL
The large 1650 Surf wing delivers a stable platform with very low drag to lift ratio and is paired with the 70cm Mast for endless carving. Pump with ease to connect multiple waves. A real crossover from Kite Foil to Foil Surf, SUP Foil, Wake Foil and Tow Foil Surf for all rider weights. Make use of the fully interchangeable Sonar Foil System to extend your playtime on the water. The Sonar Foil System can be mounted to any foil board with a 165x90mm bolt pattern.
Featuring a 1650 wing + 70 mast the Sonar Surf Edition Foil features fully interchangeable foil parts meaning you can customise your ride with our fully modular system by changing to an 1150 or 850 Front Wing and an 85cm Mast to cover a wide range of disciplines and riding styles.
We are very proud of our unique GeoLock fixing system. Engineered to last, our unique GeoLock tapered geometry locking system provides a more effective load-bearing connection between the Mast and Fuselage, locking them together, so they feel like one piece. Screws engage the GeoLock while load transfer now takes place over the full cross-section of the mast profile, allowing for a more efficient load transfer and longer-lasting connection.