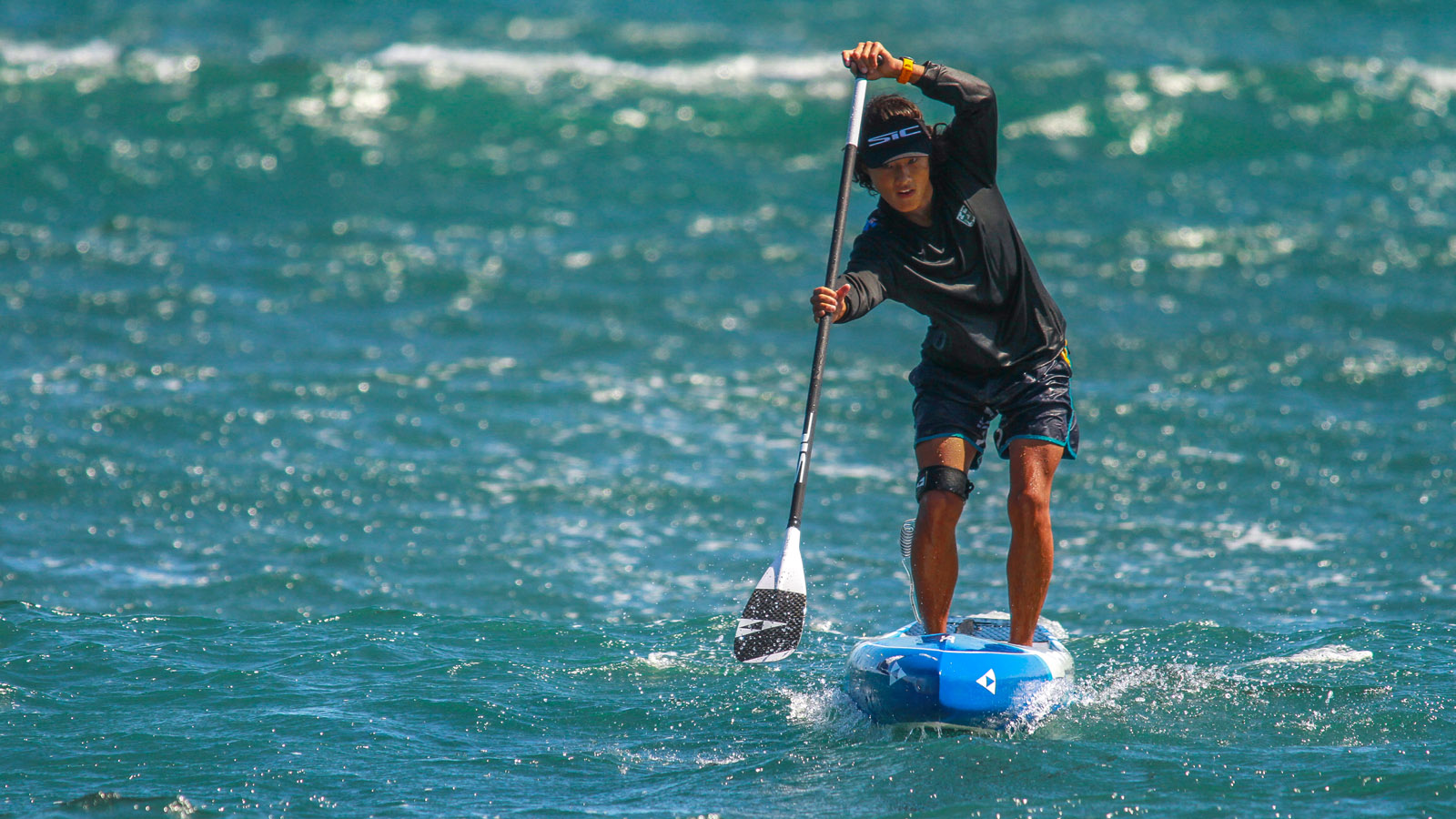 SIC SS21 SUP Preview
Retail Buyers Guide: SUP SS21
Brand: SIC
Interviewee: Anthony Scaturro, Global Brand Manager
Saleswise, has the SUP market hit the ceiling?
Yes, SUP had hit a bit of a glass ceiling, just like many sports and it was trying to find ways to attract new participants to fulfill its true potential. Sometimes you find ways to do this internally and other times external forces can spark either growth or decline. In the case of SUP and other sports such as kayak, bikes, foiling, the COVID-19 created the conditions for SUP to smash the glass ceiling and at minimum double-digit growth
What is your vision of the market segmentation, from the core SUPer on the one hand to the once-a-year paddler?
Core Super: For the core SUPer there are many disciplines, however, the core will still gravitate toward performance all-water race boards, downwind, and SUP surf. Many, however, are also venturing into foiling and wing foiling.
Once-a-year paddler: All-around inflatable and lower to mid-cost recreational fitness and touring boards remain strong and will continue to grow throughout 2021 and hopefully for the next few years to come.
Apart from the entry-level all-round model, which categories are trending? (touring, waves, race…)
There seems to be a lot of people looking for touring and performance touring boards. I believe that people are focusing on their health and taking to the water for their fitness activity. Many of them realize that a displacement hull board has better tracking and gliding characteristics as opposed to using a surf style for fitness, however, most of the newcomers still see this surfy shape as an all-around SUP. We need to educate those who do want to paddle for fitness as opposed to surf that these displacement style boards are a better choice. As well, touring style inflatable boards have better tracking and glide that those with more rocker and rounder outlines.
Do you think hardboards can bounce back and regain market shares on inflatables?
I don't believe that inflatables are really cannibalizing hardboard sales. I think inflatables are the gateway to hard boards and that they will grow relatively proportionately in most markets. Where inflatables are not strong, the composite market seems to struggle. Where the inflatable market is strong I believe this is driving sales or hardboard for paddlers 2nd purchase.
What are the main innovations within your 2020 range (inflatables & hardboards)?
SIC has a new dugout race board called the ATLANTIS designed for all-water to rough water and downwind. This has a unique venturi drain in the EZ-Grab handle that drains the water quickly from the cockpit. It's fast, stable and versatile.
The TAO Air-Glide series has a high-density wood veneer print and graphics on the top-sheet making this series beautiful and yet it is priced very competitively for the entry market and is ready to go out of the box as it is a package with a leash and 3 pieces adjustable paddle.
Do you value the foiling market?
Foiling is an exciting and fast-moving market. We are very excited about the additions to the foil board range expanding beyond SUP surf with a new wing foil board called the RAPTOR and pure surf style foil board called the POACHER.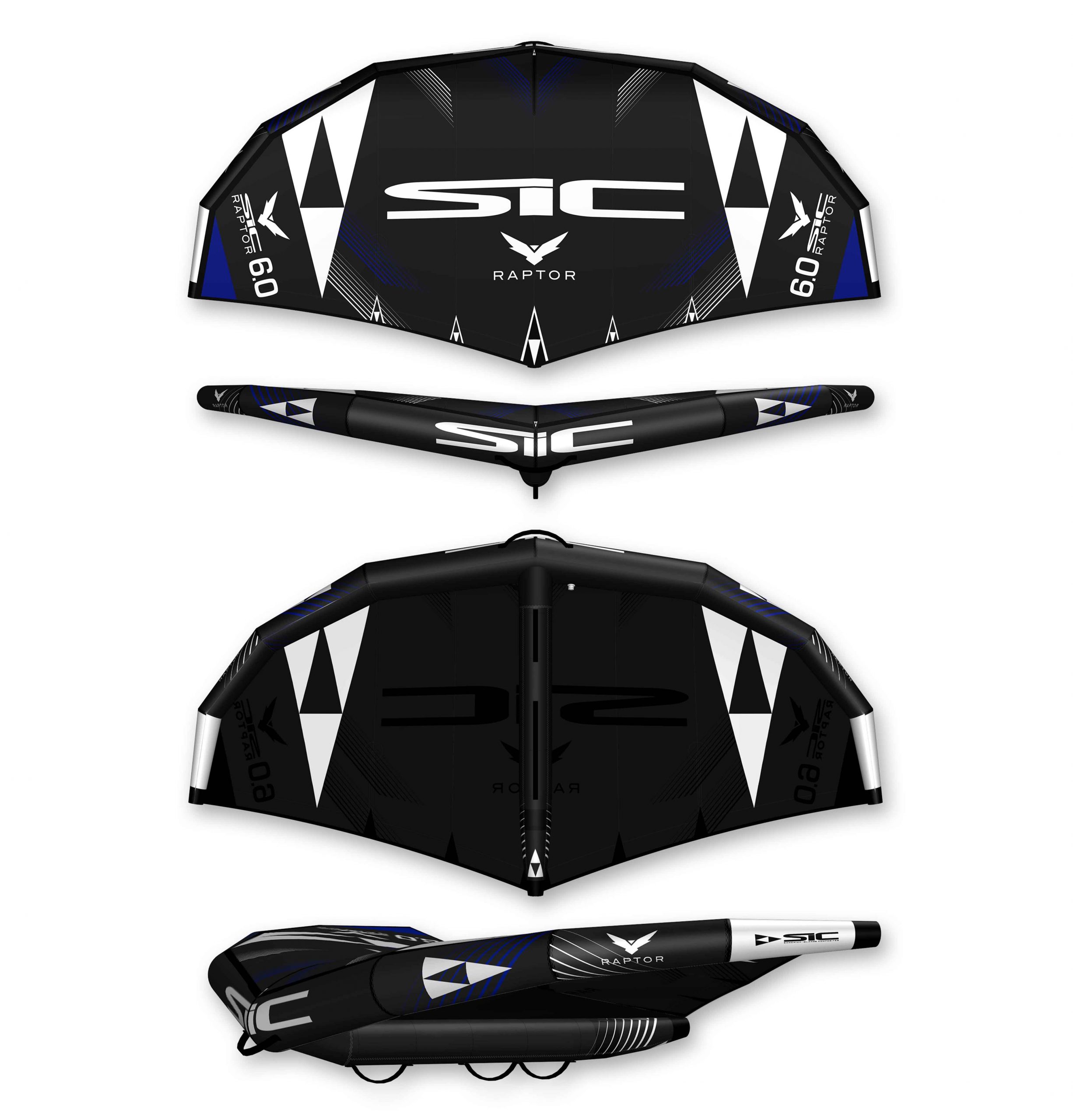 We have also complimented the wing foil program with a comprehensive range of 100% carbon fiber foils that get up on foil fast and fly very efficiently.
With the wing foil board and foils, SIC also introduces a beautiful new RAPTOR wing that was co-developed with its sister company CORE Kiteboarding. This utilizes some of the highest performance materials namely CoreTex and ExoTex that are proprietary to CORE and now SIC.
This may sound candid but don't you think the mere size of SUPs has impaired their in-shop storage, thus leading to the success of online sales?  
I think that all shops are benefitting right now from the unfortunate health crisis. Consumers are looking to get on the water and inventory from the brands is low so all ships are rising in the face of challenging times.
Any piece of advice to brick&mortar retailers concerning their order sorting? (as there is only so much room in their shops and so many SUP categories/models available)
Stick with brands that have a strong image, innovative designs, are operationally reliable, and who continue to invest in the market.
Please name and describe your 3 highlight pieces and items that retailers should definitely order.
ATLANTIS: The all-new ATLANTIS is the latest addition to SIC's race category of boards. Built for rough water, moderate to the heavy downwind and swell conditions. The ATLANTIS is SIC's first deep cockpit design, with a low center of gravity and high rail line for secondary stability, that also mitigates water flow into the cockpit. Features a new single venturi drain integrated under the EZ-Grab handle to quickly clear water that flows into the cockpit. Board complements the RS, that in 2020 was designed with a flatter rocker and oriented more towards flatwater and all-water racing. The ATLANTIS becomes the race board of choice for when conditions get rougher and/or more oriented downwind.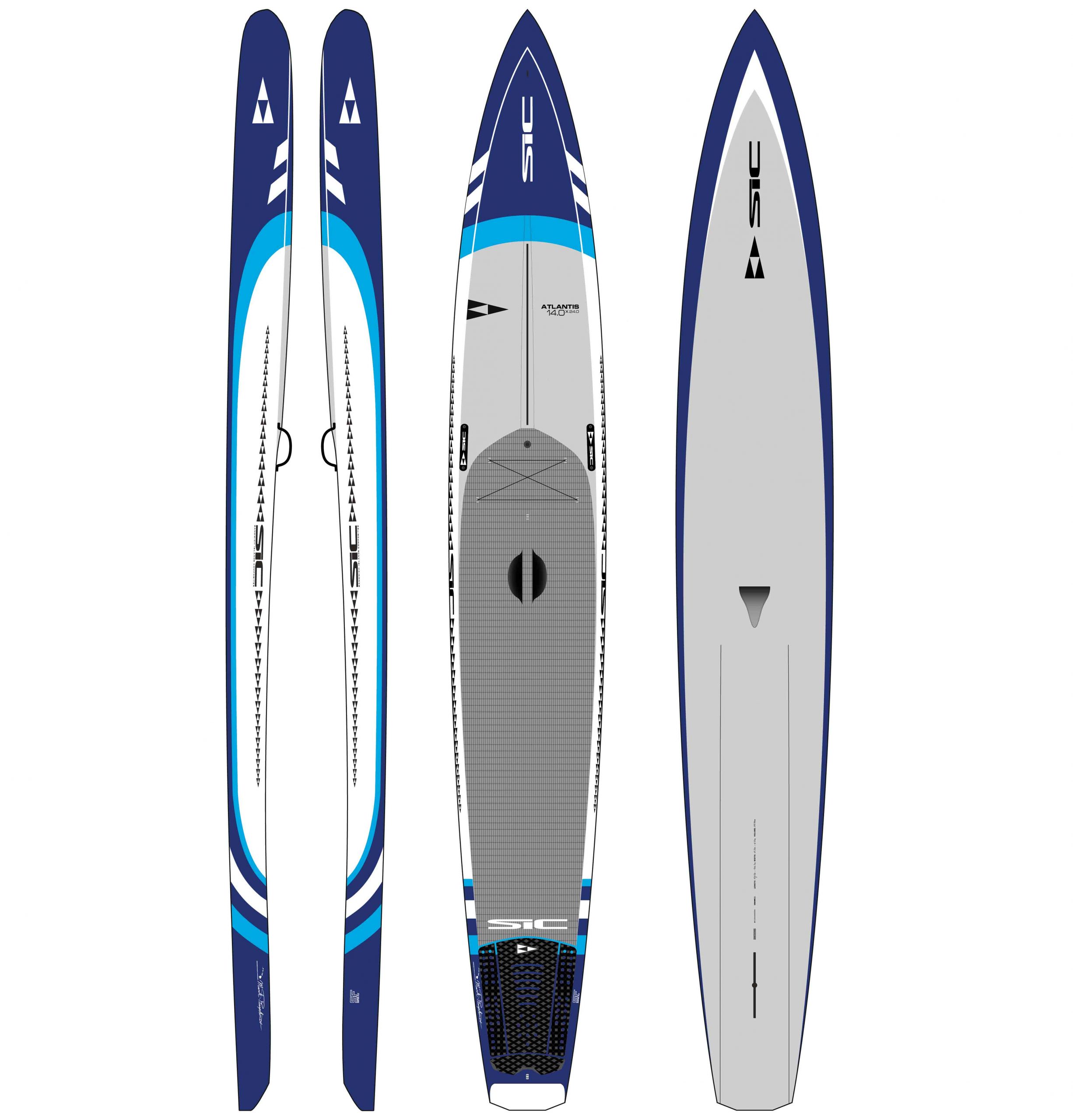 SF construction only. 3x sizes:
107232 – ATLANTIS 14'0" X 22.0" SF
107204 – ATLANTIS 14'0" X 24.0" SF
107205 – ATLANTIS 14'0" X 26.0" SF
TAO Air-Glide Inflatable – All-around Air-Glide boards for paddlers who want to take a board out with the family, surf small waves, take a SUP yoga class, or cruise the shoreline
Graphics have been re-worked for 2021.
Outline and board technology, Support Stringer Technology (SST), remain unchanged vs. 2020. Boards are light, stiff, and reliable.
Boards sold as a complete package with 3-pc adjustable paddle, leash, and standard
Air-Glide accessories: Bag, Pump, Fins & Repair Kit.
SST construction, 4 different sizes adapted to different uses:

107211 – TAO AIR-GLIDE 10'6" x 33.0" SST (package)
107212 – TAO AIR-GLIDE TOUR 11'0" x 32.0" SST (package)
107213 – TAO AIR-GLIDE TOUR 12'6" x 30.0" SST (package)
107214 – TAO AIR-GLIDE WIND 10'6" x 32.0" SST (package)
RAPTOR WING – We are very pleased to present the all-new SIC Raptor wing, that has been designed and rigorously tested by the team on Maui and Europe. The SIC Raptor Wing has been designed and tested in collaboration with our sister company CORE Kiteboarding, one of the world's leaders in kite design and technology.
A number of exclusive materials have been incorporated in this design, such as:

The ultra-rigid, non-stretch, ExoTex® Dacron used on the leading edge,
Or the CORETEX® TRIPLE RIPSTOP canopy material,
Developed by CORE Kiteboarding and shared with SIC.
Key performance features:

Expect snappy turns, explosive lift, and smooth sailing upwind.
Feel the tight, crisp signature of a Wing using CORETEX® TRIPLE RIPSTOP canopy material
The RAPTOR wing comes in 5 sizes:
RAPTOR 3.0 WING
RAPTOR 4.0 WING
RAPTOR 5.0 WING
RAPTOR 6.0 WING
RAPTOR 7.0 WING