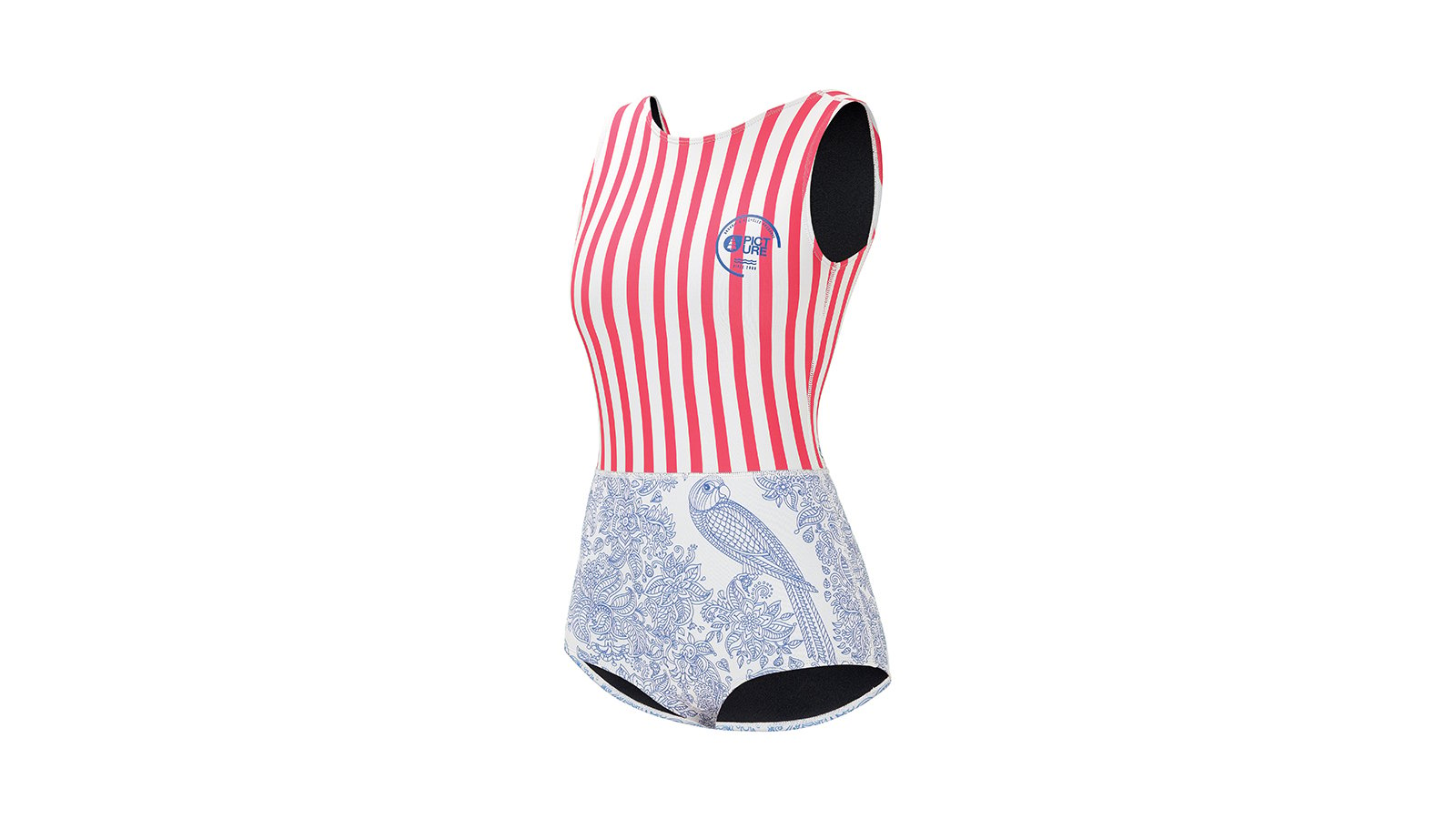 Picture Organic Clothing Women's Swimwear SS19 Preview
Retail Buyers Guide: Women's Swimwear SS19
Brand: Picture Organic Clothing
Interviewee: Julien Durant – Co-founder
What are the key trends in this segment for 2019 and how are you serving this in your SS19 collection?
Spring Suits have two advantages: protection when surfing & also look very cool. Our designers work on these products with those two benefits in mind. For example, they used B-Stitched seams for more comfort & anti-irritation, without forgetting to work on a vintage styling with original prints.
What have been the major inspirations behind the designs in the SS19 range?
There are a few concurrent designs in this segment, especially in eco-friendly Sprint Suits.
What style/shape of swimwear is most popular in your range? 
Concerning Sprint Suits, a high bottom and a vintage look are pretty popular.
What manufacturing techniques are you working with?
We are working with Sheico to manufacture Sprint Suits as eco-friendly as possible: this year we chose to use EicoPrene for the foam, an alternative to the polluting neoprene & as usual for the linings, recycled polyester.
What materials are you using? Any innovations to talk about?
EicoPrene: All carbon black made from recycled tyres. Last year we chose to work with Limestone (5% of recycled tyres) but it was the beginning of an innovation development process: EicoPrene, made with 30% recycled tyres, that we are using for the SS19 collection.
100% recycled polyester inside & outside linings.
Eco-friendly water based aquaglue.
Non-allergic: no toxic chemicals or solvents in contact with your skin.
What about colour palettes and prints? Any crossovers from other parts of your range?
For the SS19 Sprint Suits line, we chose to work with original prints such as flowers or birds and mixing with sober colours. We can find the same colours & prints all over the Picture water range (wetsuits, boardshorts, etc).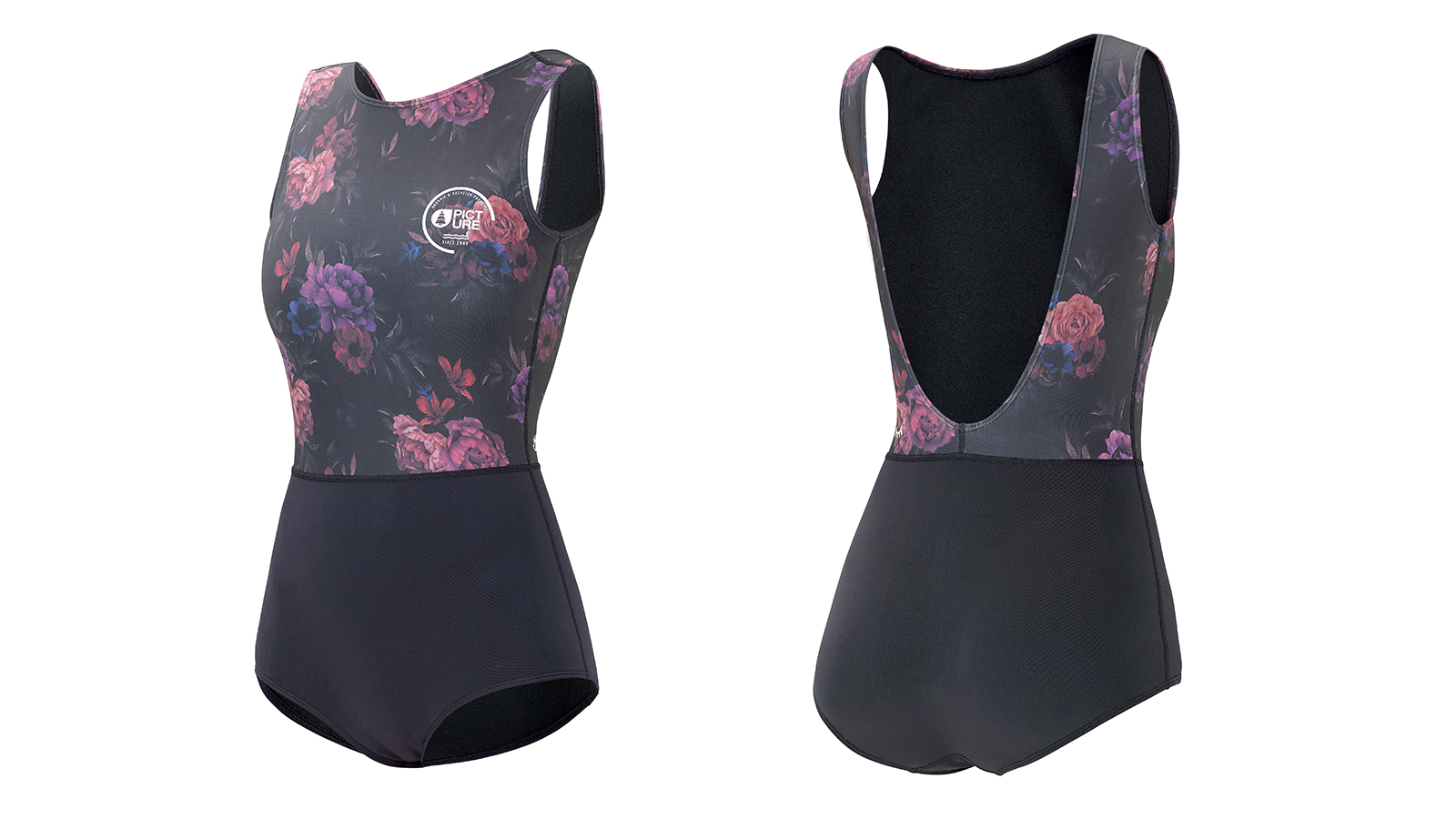 Why should retailers stock your brand & your latest collection?
We have a unique positioning with a 100% durable offering of eco-friendly and good quality products with an original look, very different from the big 5.
What POS are you heeling retailers out with?
We worked on a POP showing how eco-friendly is EicoPrene.
Please take us through two of the key products in your line.
DIANA
80% EicoPrene, 10% Recycled polyester, 10% Nylon
Features :
-1mm
-Glideskin belt
-High Bottom
-B-stitched anti-irritation
-Lycra anti-irritation
What's eco :
-Picture EicoPrene sustainable ressources
-Recycled polyester lining
-Aqua-A Glue lamination
CURVING
80% EicoPrene, 10% Recycled polyester, 10% Nylon
Features :
-1mm
-High Bottom
-Flatlock
-Lycra anti-irritation
What's eco :
-Picture EicoPrene sustainable resources
-Recycled polyester lining
-Aqua-A Glue lamination