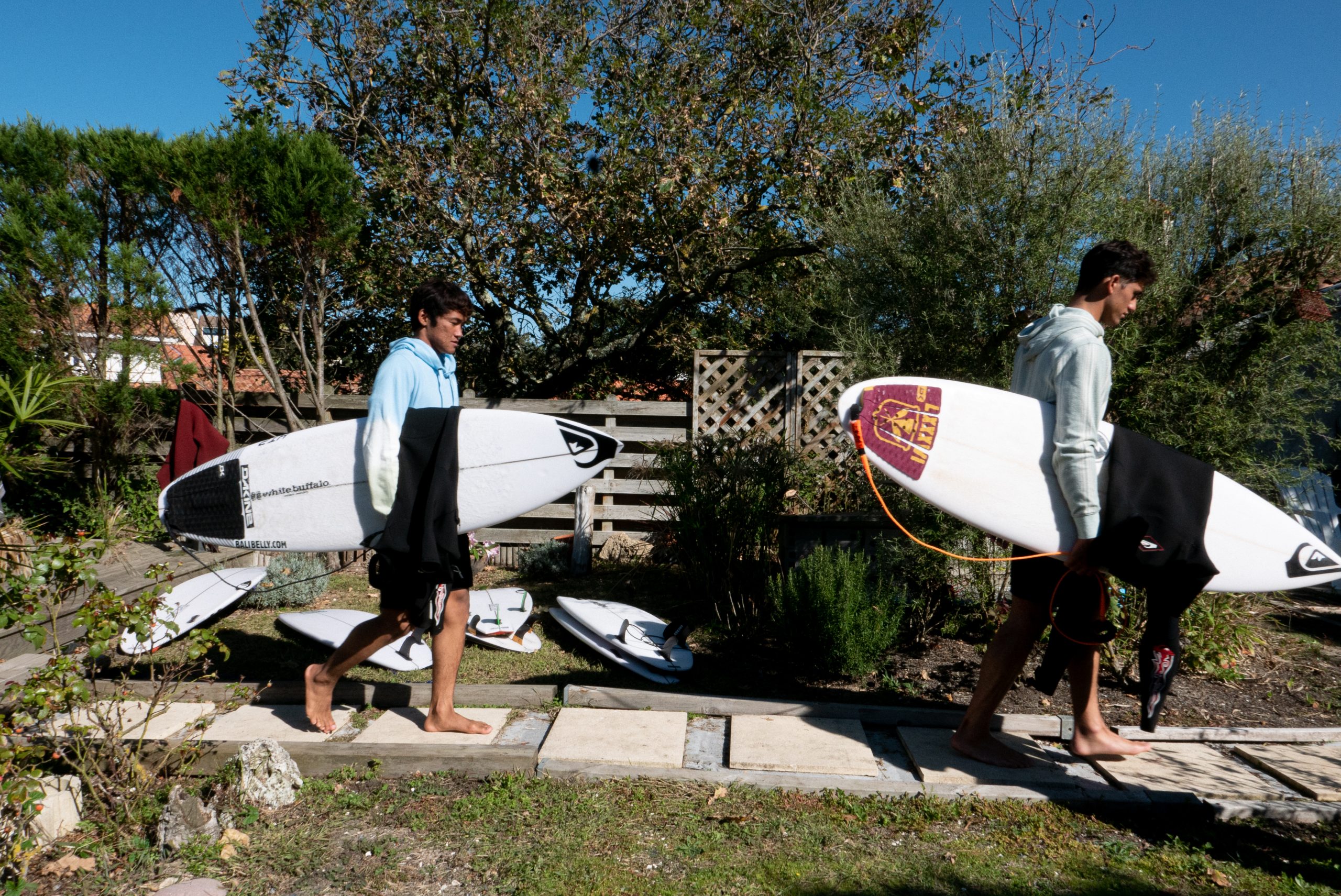 Quiksilver 2023 S/S Mens Surf Apparel Preview
Retail Buyers Guide: Men's Surf Apparel S/S 2023 Retail Buyer's Guide
Brand: Quiksilver
Interviewee: N/A
In anticipation of the 2023 summer season, what is your assessment of the current SS22 market? Massive chain stores such as Zara and Ikea are betting on the surfing lifestyle. Is this good news for the endemic Surf Apparel players? Can you please sum up your collection stories for SS23? 

Summer 22 business has grown compared to last year. Less traffic but better conversion. We focused on a narrowed assortment and an optimised segmentation. Goal was to step up in terms of sustainabilty and premium aspect100%. It highlighted the Surf universe which exposed the part of the customers who naturally showed interest in the key players of the surf industry. We enlarged the sustainable initiative across all apparel categories, from core to sport distribution. The main story is the Saturn capsule. This is a reinterpretation of our late 90s early 2000's Collection. We keep on capitalising on our heritage by deep diving into this specific era. The Saturn logo is actually iconic from this period. Wide fits, premium fabrics, skater looks are the key words of the capsule. We offer another story based on earthy tones colour palette with a more arty vibe in the arts and allovers, our pinnacle products being natural dyed organic products.

What prints and colours will be key? 

We still offer a colourful and classic surf palette with bright shades for summer. Heritage allover is also a key piece of the collection (purple based). Saturn is more about monochromatic but using also violet as a key seasonal colour.

There is a significant revival of natural fabrics blended with synthetic material for their performance specs. Do you fit in that trend? The consumers now want the sustainability to extend beyond the production itself through ethic/environmental campaigns What is your answer for SS23? 

We haven't waited for the trend to come to add it to the range. We launched this initiative 3 years ago and spread it to the range. We now offer more than classic recycled poly, i.e the Ocean Made program (recycled poly made of ocean waste) and Natural Dye (organic or mineral on a 100% premium organic cotton fabric). First of all, we created our own label (QUEST) which is way more severe than the international laws. We select the suppliers we work with that fit our chart (Child labor, working conditions, pollution). There is also the invisible part of sustainability initiative by using less water in the denim wash for instance, PFC free treatment on all DWR jackets, recycled trims / polybags / hangtags. We created a role of the Director of Sustainability with a dedicated team to push all the initiatives we can. For instance, we are working with suppliers to recycle the used water to consume and pollute less.