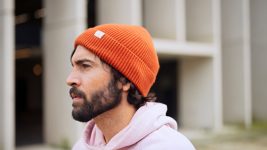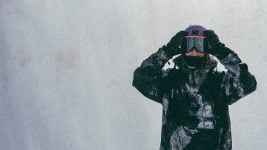 Beanies 21/22 Retail Buyer's Guide
The beanie has quietly secured its spot in everyone's wardrobe. Its purpose goes beyond keeping our head warm. It adds a message to our outfits. Brands have picked up on this and are offering styles to suit every appetite. By Rocio Enriquez.
Initially, it was exclusively used to brave the cold weather. Later, it became a statement accessory that announced you were a winter sports enthusiast. These days, when all that people can see of you is your head over Zoom, it is one of the few ways in which you can make a fashion statement. Add to this the disruption in hairdressers and barbers' services, and the beanie becomes a must-have on anyone's desk.
Look
As fashion statement goes, there's plenty of options. The most popular designs get colour and graphic twists according to the current trends. These are mainly a 90's retro inspiration and a tribute to nature.
Cuffed styles are strong sellers for Barts, both for men with the Turn Up styles, and for women with the Witzia. We can expect a colourful version of the latter next season, the Suzam. Neutral colours with a focus on brown mixed with animal prints and Navajo patterns for a tribute to nature. Pastel lilacs and yellows, and bold prints such as Tie-Dye, Checks and Colour-Blocking provide the retro vibes. Brethren's colour palette is in line with this. We can expect real earthy and new pastel tones such as lilac and peach. Regarding prints, they are introducing some stripe variations. BBCO has done well with the slouchy styles for women. They feed the retro vibes with 90's inspired slogan jacquard and a peaked beanie for men. Along with some fisherman styles, they expect this to boost the men's range. They are launching their first collaboration range next season, with Snow Show UK. Coal's tall fit beanies remain very popular. This is evidenced by the sales of their women's Pearl and the men's Uniform. Coal is building up on the popularity of the Uniform to launch the Uniform series. These will offer a tall fit, a mid-length and a low profile, as well as a tall brim fit and a recycled version. The flashback to the 90's is obvious with the much brighter colours, all-over prints and colour blocking. Among the prints, we will find camo, tie-dye, animal prints and a rendition of patchwork.
Feel
Sustainability is no longer a trend, but a permanent demand. This is reflected in the choice of materials used, but also in the manufacturing process. People like to see the proven techniques of the past combined with innovative eco materials. "Heritage craftsmanship combined with natural materials", is how Barts designer Eva Jacobsen explains it. Their collection is mostly woven or knitted, part of it by hand. They have incorporated even more recycled yarns and increased their Merino wool range. Coal has been using recycled Polylana for three years with great results. Next season the use of this eco fibre is extended to five styles. They will also develop one of the Uniform series styles in recycled wool. BBCO is developing a yarn to make their popular chunky knits more eco-friendly. The new fibre they are working on behaves exactly like chunky acrylic but is 40% recycled. It also seems to help with the piling that occurs naturally in acrylic. As it is a completely new fibre, they will trial it in one product to gather feedback before rolling it out at scale.
We also find sustainability efforts in other areas of production. BBCO has moved its production to the EU and the UK. The goal is to reduce the carbon footprint of their products and offer transparency in their manufacturing processes. They claim to be the first brand to make non-technical caps in the UK. This has required a considerable investment.  There were no factories producing caps at scale in the UK, so they had to source all the machinery components needed. BBCO is also experimenting with Cassava and potato starch for their inner packaging. This will be an upgrade from the biodegradable polyester they currently use.
Retailer support
Most retailer support aims for the digital realm. All brands have an image bank available for retailers to use in their e-commerce sites and social media. BBCO is adding video content about the shift to manufacturing in the UK. Brethren helps stores navigate complicated algorithms by sharing their content with the brand's following. Coal has developed a virtual showroom for retailers. This will allow them to see the beanies on display walls at their Seattle headquarters. Barts complements the digital support with floor units, image displays and hat shapes for in-store activation.