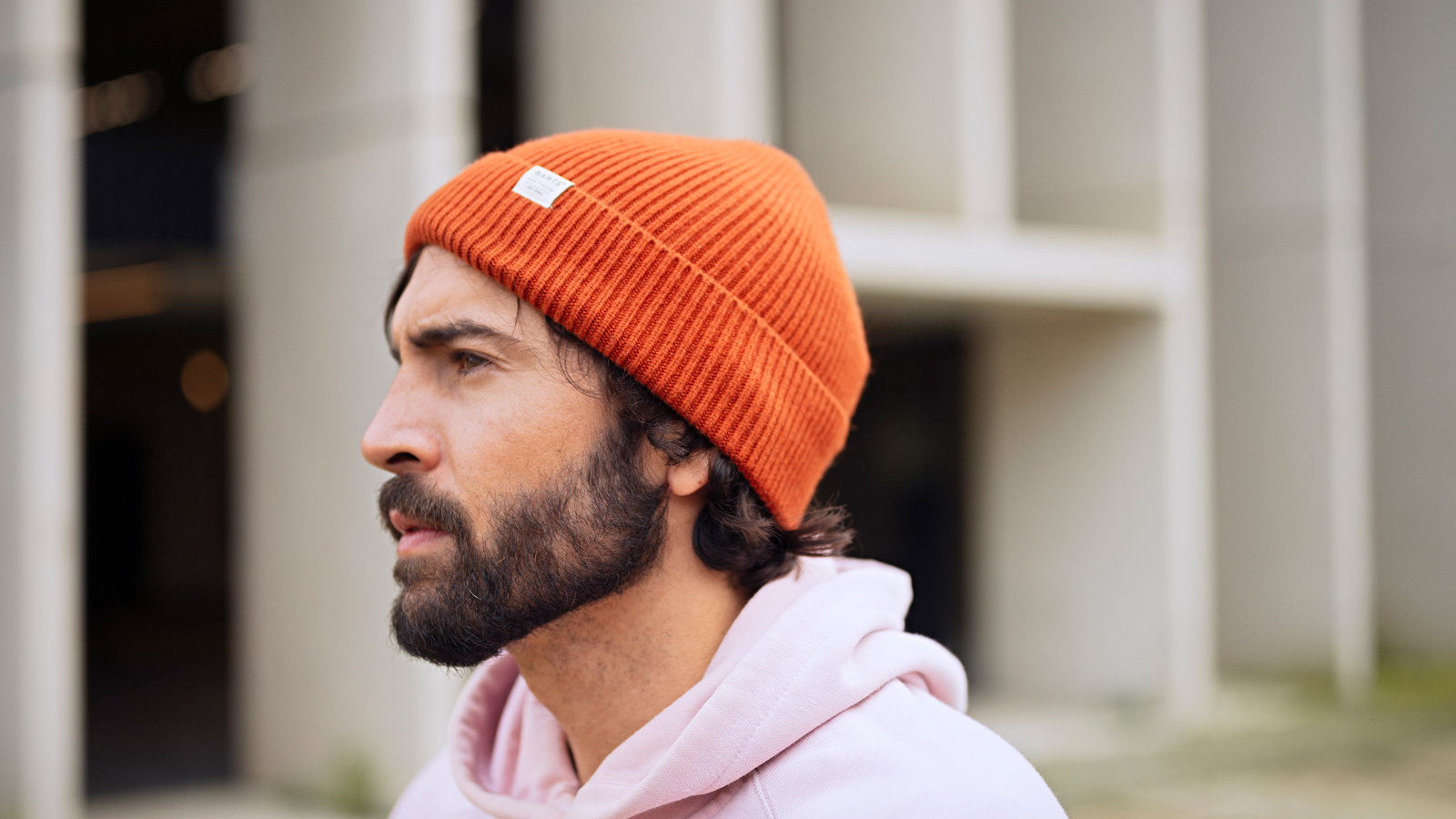 BARTS Beanies 21/22 Preview
Retail Buyers Guide: Beanies 21/22 Retail Buyer's Guide
Brand: Barts
Interviewee: Eva Jacobse, Designer
What are the key trends in this segment and how are you serving this in your FW 21/22 collection?
'Mottainai' – Japanese Buddhist expression about waste, encouraging people to "Reduce, Reuse and Recycle". Respect the resources and raw materials that are offered to us. avoid waste and ensure efficient use, with respect and a sense of gratitude."
in the current uncertain climate and uncertain future we see a strong desire for an ecological future with futuristic solutions on the one hand, and a confidence in the certainties of the past, on the other.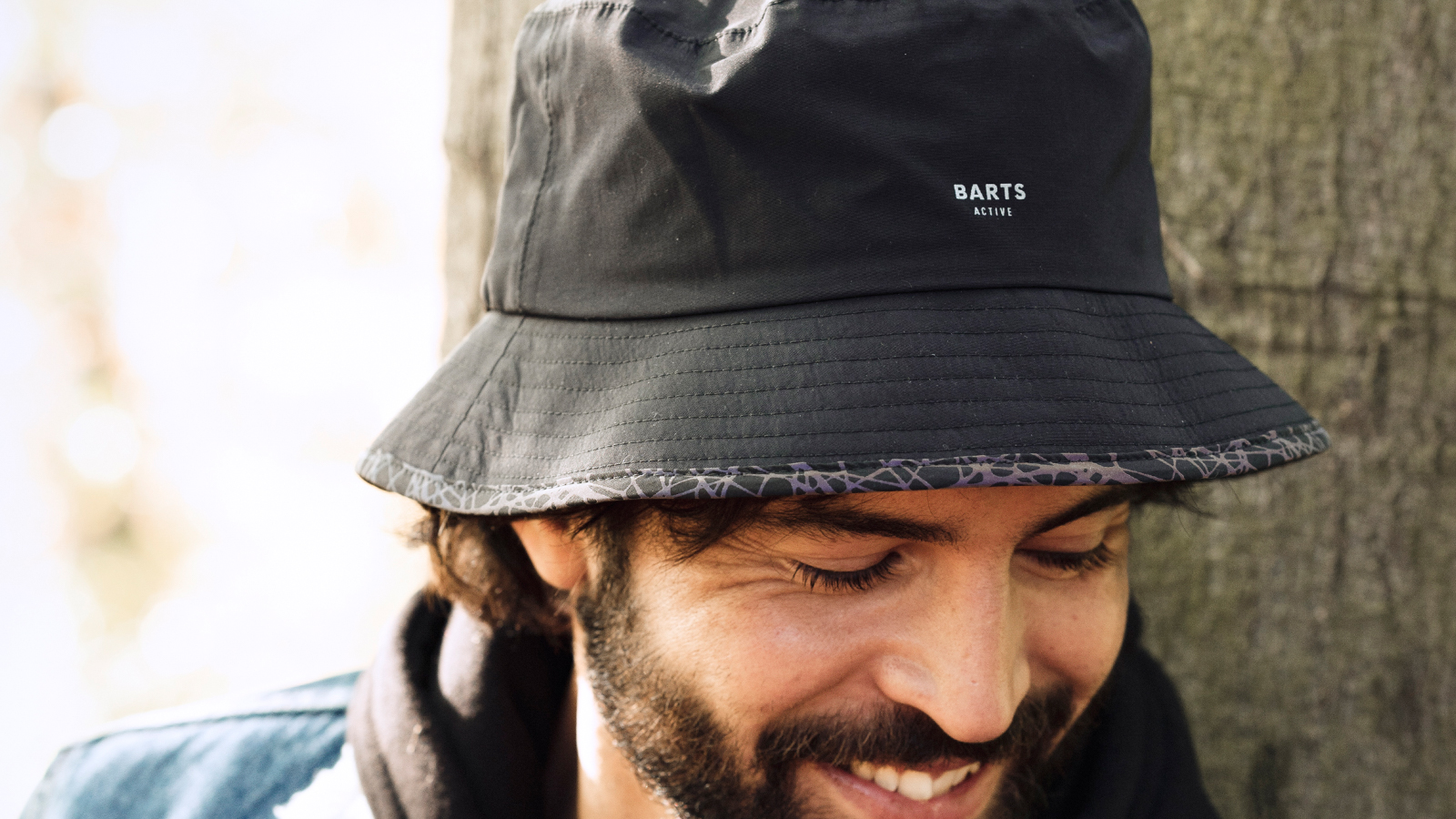 Trends:
We feel a tendency towards heritage craftsmanship and use of materials that nature has to offer us. Also the colours are very natural with lots of new browns and neutrals. RANCH, HORSE-RIDING, BLANKETS, FROZEN FIELDS, WINTER DESERT.
Western hats, Cosy cable knits, Poncho's with navajo weave pattern.
HOME SPUN, HANDKNIT, NATURAL LOOK, TRADITIONAL CRAFTS.
Handknitted look, Melange knits, Space dyed yarns, Fairisle knits, Vintage look yarns and tweeds.
Living outdoors in untouched nature, self-sufficient, off-grid living.
SLOW LIVING, LIVING IN NATURE, FOREST, NATURE HOUSE, SELF-SUFFICIENT HOUSING, TECHNICAL PRACTICALITY.
Outdoor products from a fashion point of view. Such as nylon caps and buckets and earflap caps. But also the comfort of faux fur is still present here.
SOFT NATURE, FLOWING, BREATHING, TACTILE, BRUSHED
Blanket wraps, Simplistic soft knits, Merino wool, Soft pastels such as Lilac and Orchid combined with nature neutrals and Amber.
Simplistic but in style
CITY LIFE, BRICKS 'N MORTAR, CEMENT, ASPHALT, INDUSTRIAL, CLOUDY, AUTUMN, DRY.
Ribcord buckets and hats, tie-dye knits, rough rib knits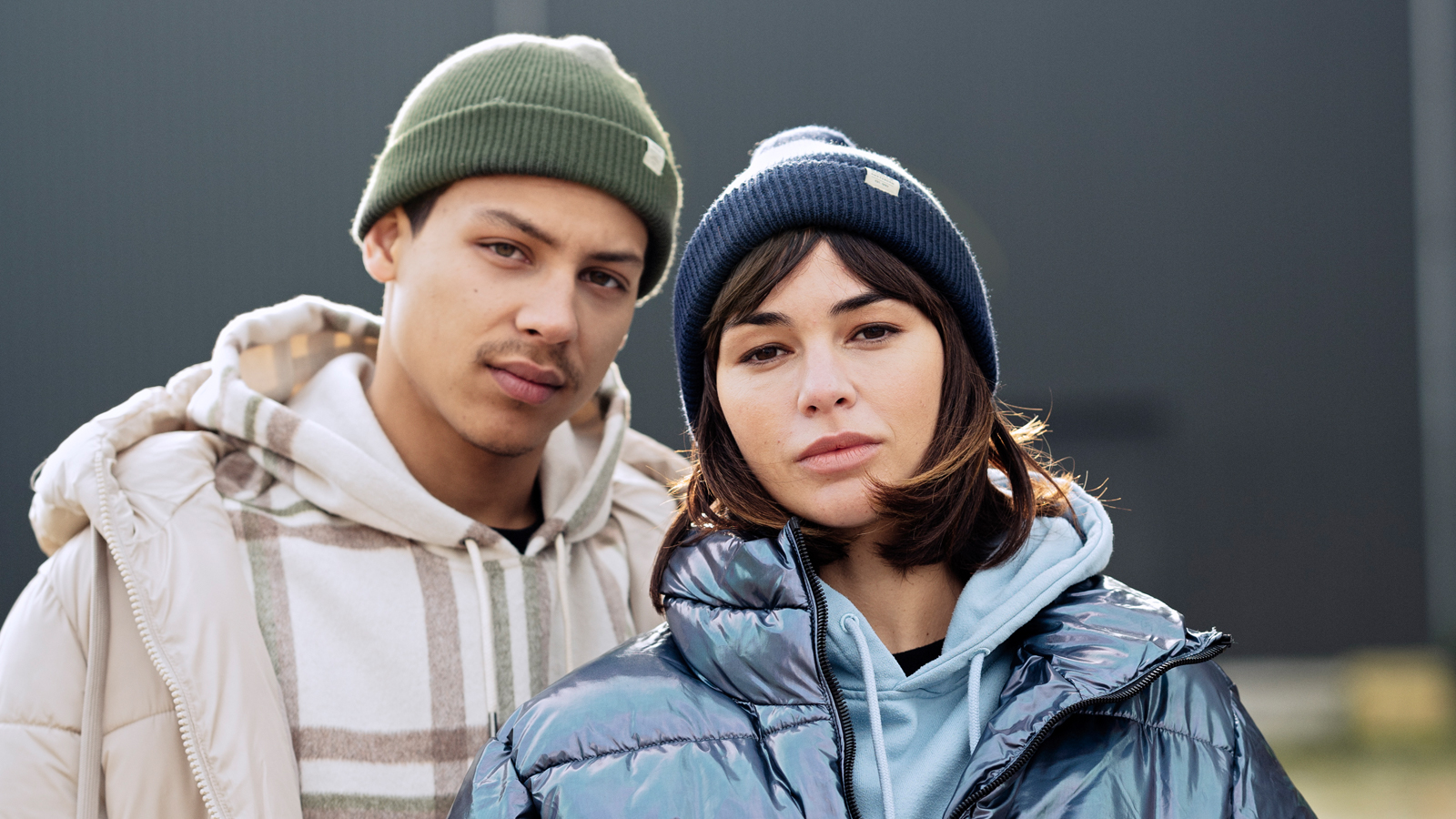 What fit/silhouette of beanie is most popular in your range? 
The turn-up beanie is still going strong, The Witzia beanie is one of our favourites and for W22 we offer its colourful sister the Suzam beanie
But also the bucket hats and panel caps are very popular, we come with an increased range of products here in various materials.
What manufacturing techniques are you working with?
As last year: The biggest part of our collection is knitted or woven. We're proud to say that a part of the collection is still knitted by hand, through this you can really notice the craftmanship in each product.
What materials are you using? Any innovations to talk about?
We try to use more recycled yarns every year and we are proud to say we succeeded to do so for W22. In a variety of material characteristics from dry look to very soft and fluffy. Apart from knits we now also offer woven scarves in recycled yarns.
And worth to mention is we have increased our Merino range, as its quality is durable and comfortable.
What colour palettes and graphics are you featuring in this collection? Any standout prints, collaborations or pro rider styles you'd like to highlight?
As mentioned before we used a lot of new nature neutrals in which Brown plays a big part. And also the pastels Celadon, Lilac and a new pale yellow color we call Corn are new. We introduced a new blue called Steel blue with is great for both men and women. Burgundy, Amber and Copper give the whole collection its deluxe warmth and not to forget the greens, Pine and Army, for the nature feeling.
For the patterns and prints, The tie dye trend is represented in knitted styles but also in woven scarves. We have lots of Checks and Colourblocking. Navajo inspired patterns and a lot of new animal prints.
Describe your POS materials and/or any other kind of support for retailers.
We have a lot off POS materials available like mid floor units, banners and image displays, bagholders, hatshapes and several other items for instore activation. For our online retailer we  make banners or we do social activations.
Please, talk us through your 2-3 keys models for FW21/22.
The Arkade beanie, a new essential, made of RPET. It is a new sporty yet fashionable pom beanie available in a beautiful wide colour range. Powerful because of its simplicity, and sustainable!
Feliez Beanie, super soft and very comfortable with a colourblock in beautiful pastel colour combinations. And, made out of 97% recycled PES.