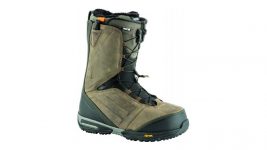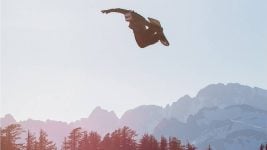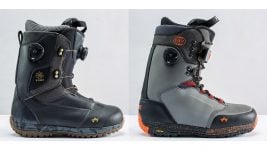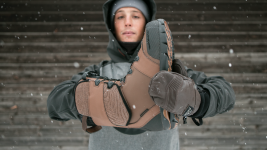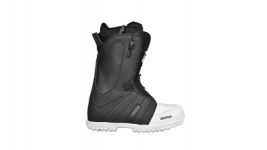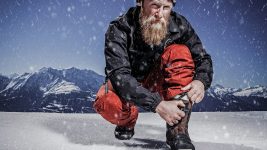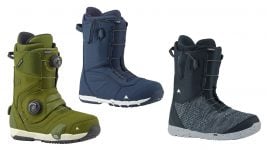 Staff Sales Handbook: Snowboard Boots 2018/19
Editor's note: Retail buyers used this guide last winter to put together their snowboard boot orders for this season and now we're releasing it as a Staff Sales Handbook to provide all staff with a comprehensive overview of the 18/19 snowboard boot category.
Strobel or Norwegian Welting? Full-Grain or Nubuck? Whilst the terms in the footwear industry are baffling to us shop guys, the process of selling snowboard boots is definitely not; get the size, get the support, try a few different models, throw in a free pair of cheap socks and high-five the boss as the customer pummels their PIN into the credit card machine. Get the knowledge to do so with our 2018/19 Snowboard Boots sales handbook with SOURCE's and snowboard boot aficionado Tom Wilson-North.
TREND OVERVIEWS
Got a couple of vintage boards hanging in the spare room? Ordered an Äsmo as part of your mid-life crisis? You'll be stoked to hear that now the retro boot trend is gaining traction. Since Deeluxe released their Footloose throwback powsurf boot last year, there are a couple of softer, rootsy models hitting the market next year. DC's focus is on the all-new Tucknee, which is all about the tweak with asymmetrical lacing for maximum poke without sacrificing support. In a similar vein, Flux's MX-Lace is a premium soft boot designed for backcountry powsurfing.
We also found a curious and pioneering deviation from the norm in Head's offer this year. Over to Head's Max Thurner to explain: "Our new Operator is the SUV of snowboard boots, the one you can do it all with. We've seen many changes in winter sports recently – late snowfalls mean tourist offices are having to get creative by offering a "hybrid service package" which is more about spending quality time in the mountains than visiting the white and snowy slopes of the wonderland. So the Operator is the boot everyone needs for today's winter trips. It is built to go riding, but also flexible enough to walk around town, be used for hiking, sledging, snow shoeing, working, playing, fishing, hunting, riding a motor bike… everything. Oh, and it's rated down to -40°C". An impressive and optimistic cross-category approach from Head.
Pro models continue to be well established within our industry and 32 are leading the way this year with JP Walker & Desiree Melancon signature boots. It's JP's tenth year with them, so the clean and modern anniversary boot has references to his first ever black and white gingham Prospect from day one. For the Desiree, expect pink and mint pops, as well as flame graphics on the quarter panel and tongue. Deeluxe also has a quality top end girl's model with their Team ID Lara, which is their first ever team boot for girls and has enhanced heel hold and premium materials from top to bottom. At Burton, Step On remains a priority with a new kid's Step On boot and an Ion Step On at the top end rounding out their Step On options – and hopefully selling through just as fast as last year.
DEFINING AESTHETICS
Well, clearly black sells, but which pops are we going to see, and which poor second colours are going to be left on the shelves when the discounts kick in? "Our colours are clean and classy, period. No more poppy colours, just natural and tone on tone graphics", says Northwave's Marketing and Product Manager Davide Smania. It's the same story at Vimana, with a clean and bullshit-free Scandinavian monochrome aesthetic. Things are a bit more upbeat at Deeluxe, who see brights slowly coming back, but earth tones continue to dominate design palettes everywhere – particularly dark camo prints and florals, sand, khaki green and sweet grey.
Texture-wise, nubuck (that means soft brushed leather, incidentally) is still very popular as well as soft-touch materials, which have moved in via the skateshoe scene and catwalks. Overall, clean, minimal aesthetics dominate. Think Common Projects sneakers, or white-on-white Stan Smiths, with panelling, ultrasonic welds and fewer visible stitching lines. This is functional design, as smoother boots interface better with binding straps. "After merging the Flow and Nidecker boot lines this year", says Nidecker Designer Margaux De Mercurio, "we redefined the overall Nidecker boot branding and aesthetics towards a really clean, performance, sporty technical driven product range. The whole range is unified by clean branding like the new N-logos on the toe-boxes and the pull-handles, as well as recurring asymmetrical technology. The history of Flow boots still lives on in Nidecker boots too in what we call FlowFit – the ultimate focus on making the best fitting and feeling boots shaped and customizable to hug and support your feet, and of course the balanced fit and connection with Flow bindings."
Also in aesthetics there are some dope-ass collabs this year; look out for the Santa Cruz vs 32 Lashed, and the banging WOW Crew link-up on the ID from Deeluxe. The left and right boots are different colours in a move reminiscent of the well-remembered Vans Danny Kass V pro model from back in 2008.
Meanwhile, there is an all-new capsule with artist, Schoph at Vans on the High Standard OG, and an intriguing partnership with VF stable mates The North Face on the liner of their new Verse. "While our team rider Blake Paul brought colourways and personal artwork to the Verse project, TNF provided its patented FlashDry™ technology to the boot liner, allowing Vans to offer the first FlashDry™ snowboard boot liner," says Vans' Global Category Manager Matt Patti.
LACING
Well, this in an easy one. It's all about Boa with a small core revival towards trad lacing. Over to Ride's Joergg Schramm: "People love Boa as it is easy to adjust. We love it too, so we are just working on making Boa better. But we have still some trad boots in the programme for those who love to lace their boots. In the core scene, laces are definitely experiencing a comeback." The new Boa model at Rome looked legit; it's called the Inferno SRT and combines their Boa AnkleLock, unique PowerStay strap and Vibram GripLight outsole in a pure BOA-closure construction. Over at Burton, there is a cool new system called Sequence Lacing which promises two zones of shell closure using only one dial – if proven, this system could be a lightweight and fuss-free dual zone BOA solution. They're also adding a long-awaited dual BOA to their successful Ruler franchise in response to heavy and shop demand.
Elsewhere, we saw a cool lacing solution on the Rossignol Document, which makes up a third of their new and promising-looking retail boot line. There's a giant pull-strap on the upper and Boa on the lower. We love the tacticity of pullstraps. Clunk. Inside, there's a high-tech and unique snowboard boot liner developed by Rossignol's chums in the ski boot department.
SPLITBOARDING
Splitboard boots are an easy margin grab due to their high MSRPs, though you'll need some decent staff to sell this very niche and rapidly developing subcategory. Salomon are first past the post here with the new Trek S-Lab, a brand new touring boot packed full of firsts. The articulated cuff has a guitar-esque lineup of Boa cables which provide full range of movement for skinning, then lock all the way down to become a regular boot for shredding. The lower part has a traditional lace system that is easy to use and adjust, and has a cover to keep it dry and protected from snow.
Elsewhere, there are useful line updates abound, like the new survival laces and lace lock on K2's crampon-compatible Aspect, and the new flex collar for easier skinning on the Jones TM-XLT. Nitro are teaming up with Vibram to bring their Arctic Grip cold-weather compound to snowboarding – it's optimised to provide grip on wet ice, so sounds promising. Finally, Rome's Guide, which has long been a splitboarding staple due to the bomber leather construction, gets their top-end SRT componentry package.
CONCLUSION
Well, that's it. There's not anything ground-breaking going on this year – it's more a season of consolidation of existing SKUs, with minimal risks taken in neither the mainstream nor the outfield. The barriers to entry in the snowboard boot market are so high that it's rare that a newcomer disrupts via innovation – and, well, how many other Nikes are there left out there? To sum up, a bunch of cool new models, some colour updates and a few innovations will keep the 2018/19 sales tight, light and not too much of a fight.