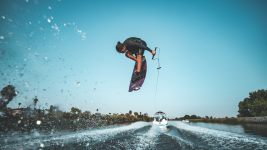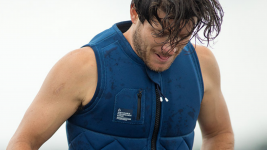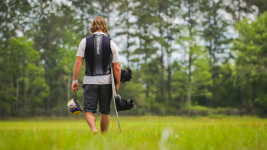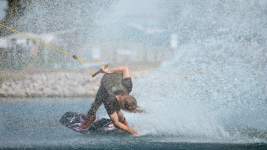 Wakeboarding Impact Vests 2019
The importance of choosing the right impact vest cannot be ignored as the right vest will help improve performance through increased comfort while delivering ample protection.
Recent adjustments to CE regulations have meant that many amateur impact vests are becoming thicker with a returned focus on protection and buoyancy (many pro models however continue to feature a slimmer silhouette for heightened performance). "Times (and demand) are changing and regulations are also getting stricter which has led us to beef up all our vests to 50 Newtons minimal," explains Jobe Sports' B2B Marketer, William Doornekamp.
Market
Although most brands aim to cater for a range of sub-cultures within the watersports sphere, it is inevitable, due to factors such as brand heritage, aesthetics, marketing and team riders, that certain brands will gravitate towards specific markets. Jet Pilot and Soöruz are seeing great traction in the cable market, whereas O'Brien continue to focus on the boating industry. O'Neill are noticing big growth in park and surf, boating is a big sell-through for Jobe and kitesurfing is the biggest market for ION. For Ride Engine it's all about the park, "wake parks are by far the most exciting opportunity for growth in the wake segment with new locations opening left and right in some of the coolest locations around the world" claims Brand Manager, Jeff McKee.
Materials and Technology
All brands are introducing exciting innovations in their ranges with a continued focus on superior fit and flexibility. ION's Collision Select model features seamless spine protection and padded rib protection that offers lots of mobility ensuring that the rider has all the freedom of movement needed for a good session. Jobe are using their "Perfect Fit Technology", which was made in collaboration with research institute TNO, to help them create a vest that is the perfect fit for all body types – such as their popular Unify Jacket. 
All of O'Neill's impact vests feature NytroLite Foam Technology, which is stronger, absorbs 20% less water and is three times lighter than conventional PVC foam. This allows for a super light, minimal bulk design with maximum impact protection. For Jet Pilot, their new BODY LOCK system is an exciting development which uses a 360-stretch neoprene, combined with Jetlite foam, making a super lightweight, fast drying and flexible vest. And for Connelly Skis, Inc. their one layer stretch panel, cut to the shape of an "X" allows their Reverb vest to be snug and move with the contours of your body.
Sustainability
As with many action sports brands, a focus on sustainability is key to protect the very environments that they want their customers to be able to enjoy. Follow Wake have a Sustainable Performance Range (S.P.R) which is dedicated to contributing to a cleaner environment through a more sustainable production process. Their S.P.R Freemont model features Yulex Natural Rubber, recycled polyester jersey, PVC-free buoyancy foam, Aqua X Solvent free glue and arrives in a biodegradable shipping bag. ION and Soöruz are also using PVC-free foam in their vests, alongside a range of other eco-friendly features, whilst Ride Engine are using Limestone neoprene which not only has less of an impact on the environment but is also incredibly flexible for improved performance.
Aesthetics
Incorporating function and fashion is a continuing balancing act for safety brands. Many seek a synergy between the two seeing both as equally important, whilst others choose to remain focused purely on performance – Follow Wake founder Steve Anderson claims that "the colours and stylish are the last things [Follow Wake] worry about".
Many brands take influence from their team riders, street fashion, skate and snow styles. A reduced, minimalist look is key for ION and Ride Engine with an attention to detail being paramount to a unique aesthetic, such as the use of artist graphics (ION) and a low profile cut (Ride Engine). Connelly Skis, Inc. take their design a step further introducing a sublimation process on the lower half of certain models in 2019 that looks like "a nice tweed you could find on your grandpa's favourite hat."
For Jobe and O'Neill their focus is on compatibility with their wider range. Jobe work with a 'Mix 'n Match' mentality meaning that every vest, wetsuit and piece of hardware has multiple products which blend nicely to create a unique look. Whilst O'Neill's vests share materials, prints and colours with their wetsuit line up with most vests being reversible to change up your style.