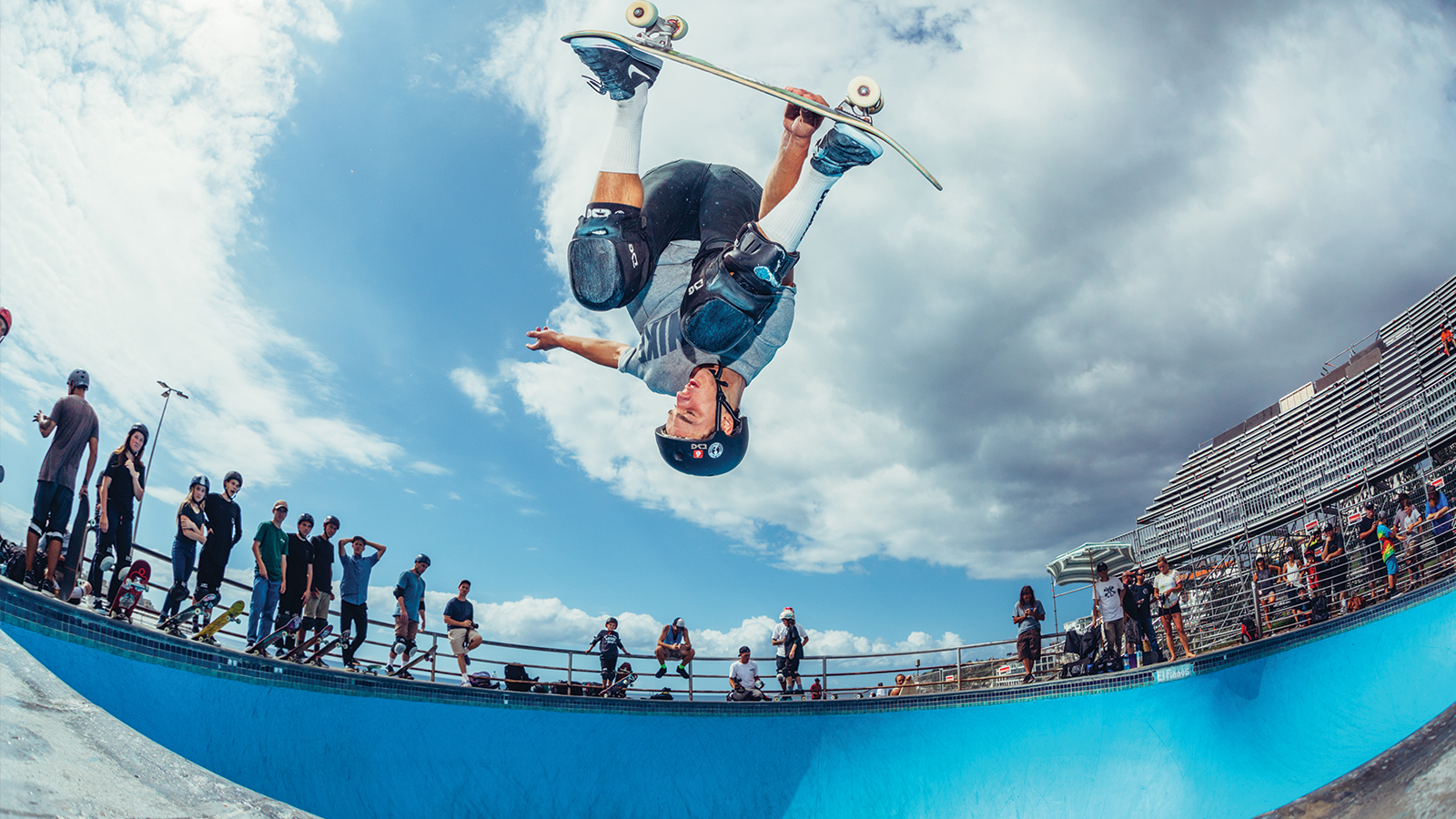 TSG Skate Helmets & Protection 2019 Preview
Retail Buyers Guide: Skate Helmets & Protection 2019
Brand: TSG
Interviewee: Nadja Herger – Marketing/Communication & Jordi Torres – Design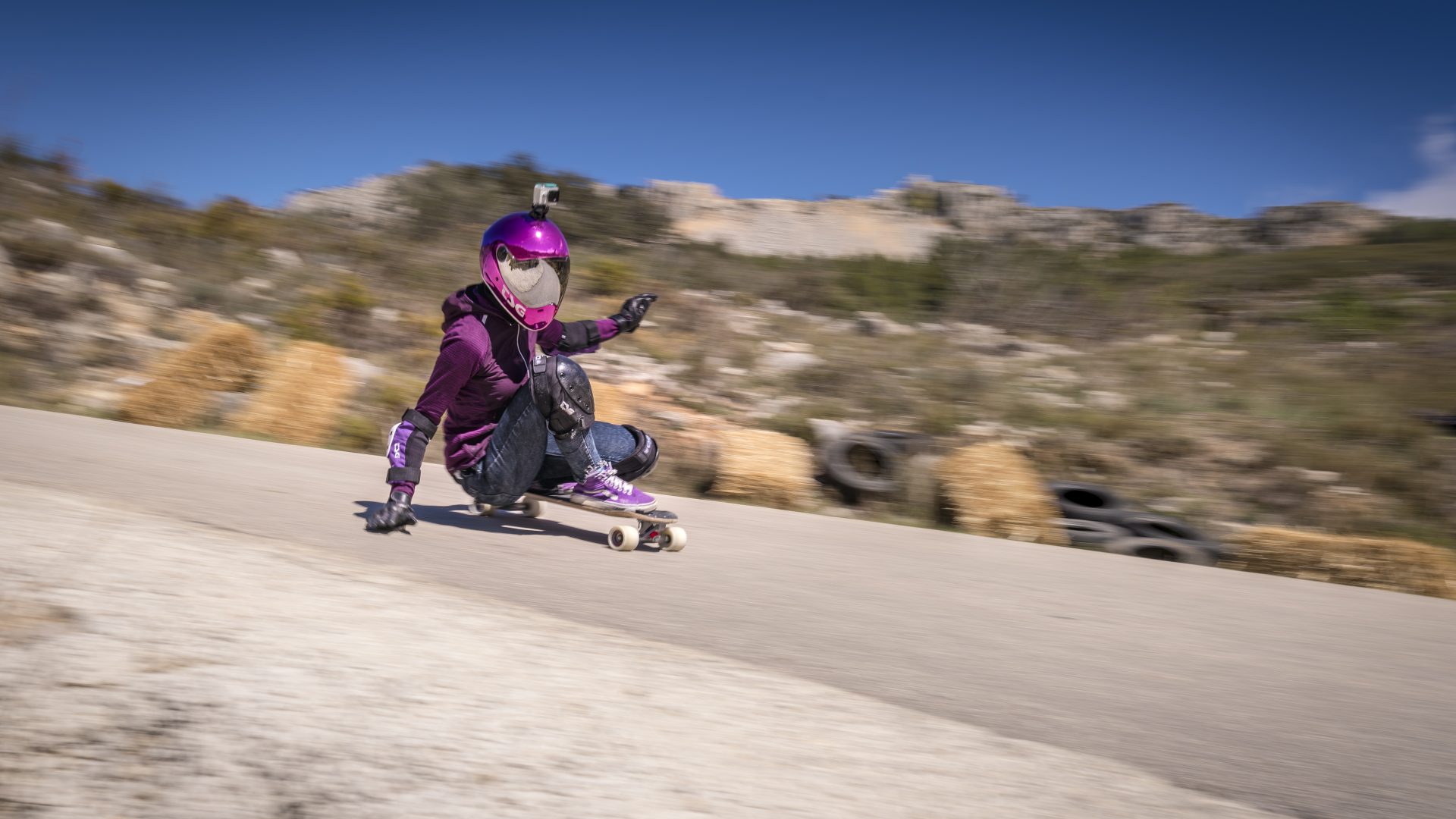 MARKET
How are you segmenting your protective gear collection (age group, technology, riding style etc.)?
We segment our products according to riding style and level (vert vs. park/street vs. beginner vs. DH) and also technology: what foam construction is used (standard EVA or Arti-Lage boosted EVA)
MARKETING
What are your main stories in terms of protective technologies for 2019?
Our main story certainly is our company slogan "designed by riders". We are riders ourselves and know what needs a product must fulfil. But even more important is the constant exchange with our pro riders. They use the products day and night and are very critical. We discuss every little idea for improvement or design new products together with them. Our team riders use exactly the same products that are out in the shops for our customers. We don't do special team designs that are not available for sale.
Another important story will be certifications. We want to make our customers and dealers aware of the importance of certified products. Only certified products are permitted on the market. The fact that all our pads are certified and that we comply with the guidelines of the new EU regulation (EU) 2016/425 for personal protective equipment, we need to communicate more.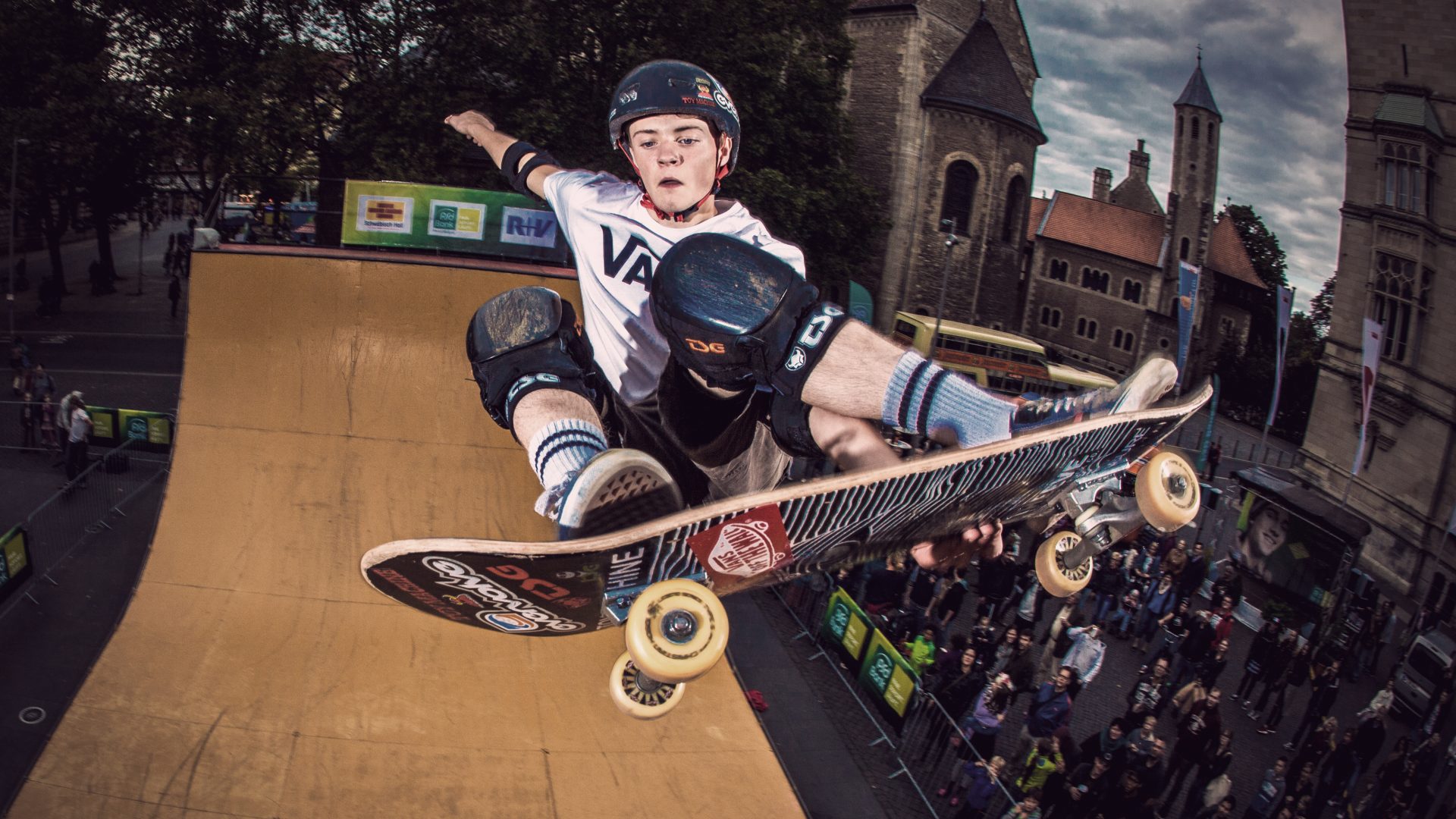 What are your talking points with POS? Anything special you're doing to sell help retailers sell/present your products (packaging/displays)?
We make sure to put the key points on the packaging.
We also do have displays to help the retailer presenting our products.
How are you communicating safety certification and is it a must-have?
It is a must-have. The new Regulation (EU) 2016/425 for personal protective equipment (PPE) requires that products, packaging and owner's manuals name the standard. The CE test reports now also need to be available online. In the future, we will increasingly talk about and explain the tests and certifications for protective equipment on our website.
Do your protection products cross over into other sports?
We design and test our products for specific sports and get certifications for specific sports. However, some products could cross-over into other sports. It depends on what the user is looking for. Max impact absorption or max flexibility? It depends on how extreme the user performs his sport: max padded and thicker pads or thinner padded and more flexibility. At the end we state for what the product is designed for but the user decides what is the best for their use.
DESIGNS
What is the trending style in pads and gloves?
The trend for thinner soft pads of the last years is more and more questioned. Skateboarders notice that the thin soft pads are not really very effective in a real fall. They can be worn comfortably and invisibly under clothing and are extremely flexible, but the impact protection is not comparable to that of a hard-shell protector. This awareness could lead to a growing interest in hard-shell protectors.
How about helmets (full helmets vs. lighter models)?
Fully depends on the use. Full-Face helmets for fast DH runs. Halfshell for everything else. Full cut with hardshell ears for everybody that loves the style and/or seeks for some more side-face protection. We have one of the greatest selection of helmet types available for skateboarders. With a total of 15 models, consumers can choose between light In-mold helmets, standard hardshell helmets, softer and adaptable FlexTech models or full-face helmets. They can also decide whether they prefer Dial Fit with size wheel or adjustment via padding.
Which colours and graphics are on trend right now?
– Metal flake and glittery paints are coming back (if they ever went away).
– More discreet metallic finish paints are also on the grow.
– Neon colours like orange and yellow.
Regarding graphics, you can find from low profile emblems to all-over jobs. We pay also special attention to the coating or finishes for the graphics using, for example, glossy logos on matte helmets.
What are growth segments right now (kids? women's skateboarding)?
High-quality protectors for kids. Kids start younger and go more extreme. So, they need pro pads in kids' sizes. In 2019 we will launch our Force III kneepads in a youth version to follow this development.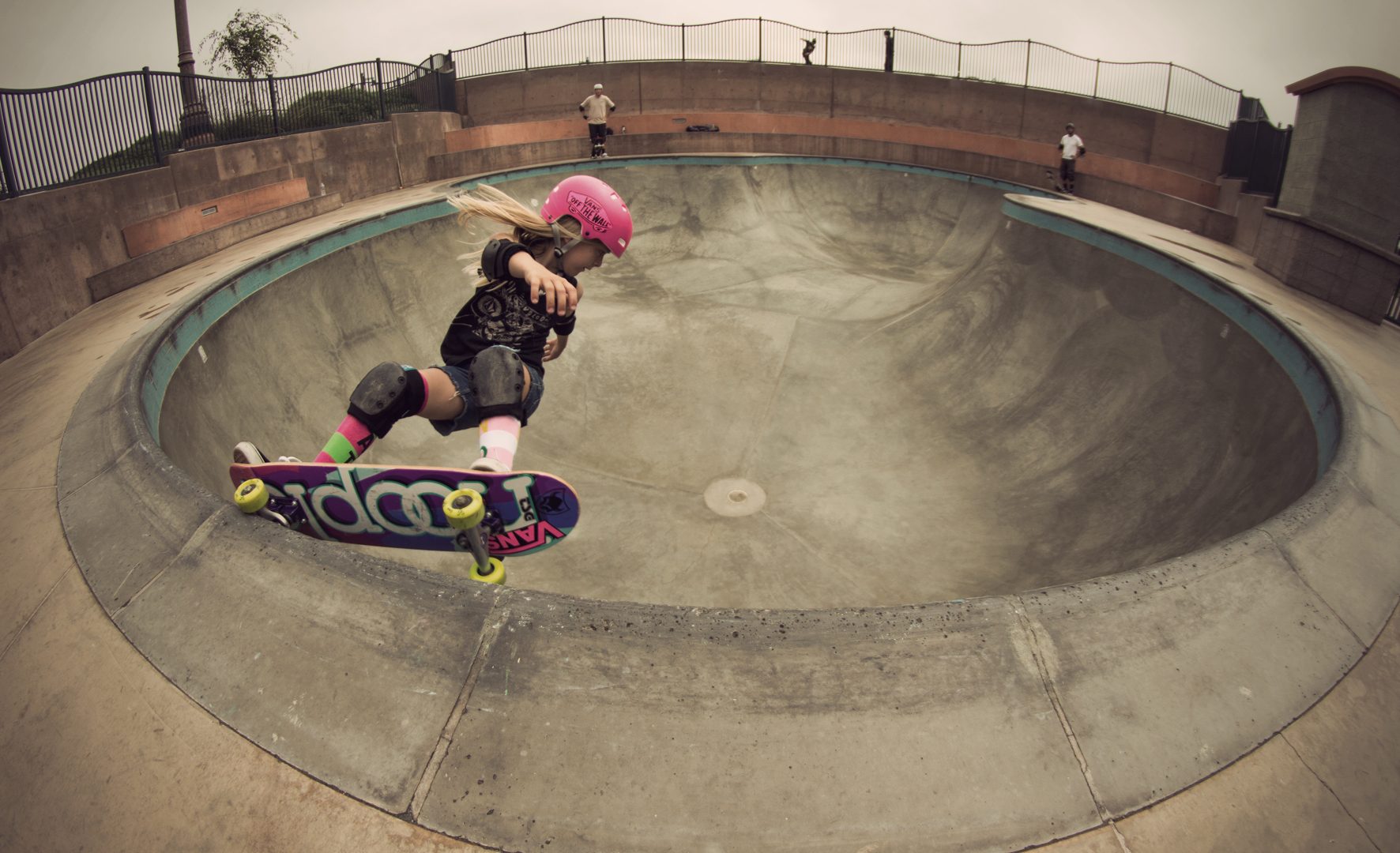 TECH / ECO
What are the technical features customers demand from boardsports protective gear?
First and foremost, protection: depending on the area of application, they are looking for an ideal balance between impact protection and mobility. Immediately afterwards comes the requirement for a snug and a non-slip fit.
Which technical features are you the proudest of?
Incorporating viscoelastic foam into our skate pads (read more below)
Are there any crossover technologies from other sports?
Our bike protectors all feature viscoelastic foam. We work with ACF (Arti-lage) that convinced us in terms of impact absorption, weight, temperature stability and durability. Impressed by the performance of the foam, we wanted to incorporate this technology into our skateboard protectors. We are proud to have developed a foam construction that combines the advantages of EVA and ACF and is perfectly suited for vert skate protectors.
BEST SELLERS
Please name and describe your 3 highlight pieces and items that retailers should definitely order.
Force III Youth
We have taken our pro-designed Force III kneepad and tailored it to protect rookie ramp rippers. It provides the same great all-around coverage, pre-shaped fit, horseshoe-shaped foam and superior protection of the adult pad. Made from supremely durable Cordura with Neoprene butterfly straps, top Velcro 360° strap and adjustable bottom Velcro strap with snap buckle they suck up slams and stay put in slides. Add to this a comfortable liner and open-back design and you have the best knee protection for junior vert skaters ever
Protection: Hardshell construction, Multi-layer EVA foam on and around knee, Replaceable PE kneecap, EN 14120 CE certified
comfort: Pre-shaped design, Strong Cordura fabric, Reinforced at critical stress points, Horseshoe Shape, Neoprene butterfly straps, Top velcro 360° strap, Adjustable bottom velcro strap with snap buckle, Comfortable lining fabric, Open-back design
Meta Helmet
Jono Schwan's choice of helmet, The Meta is a multi-sport helmet, featuring a ventilated, lightweight In-mold construction and our easy to adjust Dial Fit System for a perfect fit on the move. Additional adjustment via interior pads allows the helmet to be optimally adapted to the shape and size of the head. A great helmet to cross-over from vert skating to urban biking.
protection: In-mold construction, Standards: EN 1078, CE, CPSC
Fit: Dial Fit System, Tuned Fot System, Low Fit
Comfort: 11 vents, Reflective straps, Comfort padding in 2 sizes
Weight: from 300 g
Kneepad Sk8 DHP's
The SK8 DHP knee pad is our extreme downhill protection, developed in collaboration with speed demon Kevin Reimer. Downhill pads aren't just about saving flesh and bone from concrete but also provide a durable pivot for slides and balance. For this reason, we made the SK8 DHP long, from durable Cordura fabric and with a large cap and lateral slide extensions. To keep it in place it also features secure Neoprene butterfly straps with Velcro closure that Kevin can trust.
protection: Hardshell construction, Multi-layer EVA foam on and around the knee, PE kneecap with slide extension, EN 14120 CE certified
Comfort: Pre-shaped design, Strong Cordura fabric, Horseshoe Shaped, Neoprene butterfly straps, Top velcro 360° strap, Double-layer velcro, Bottom velcro strap with snap buckle, Open-back design, Comfortable lining fabric