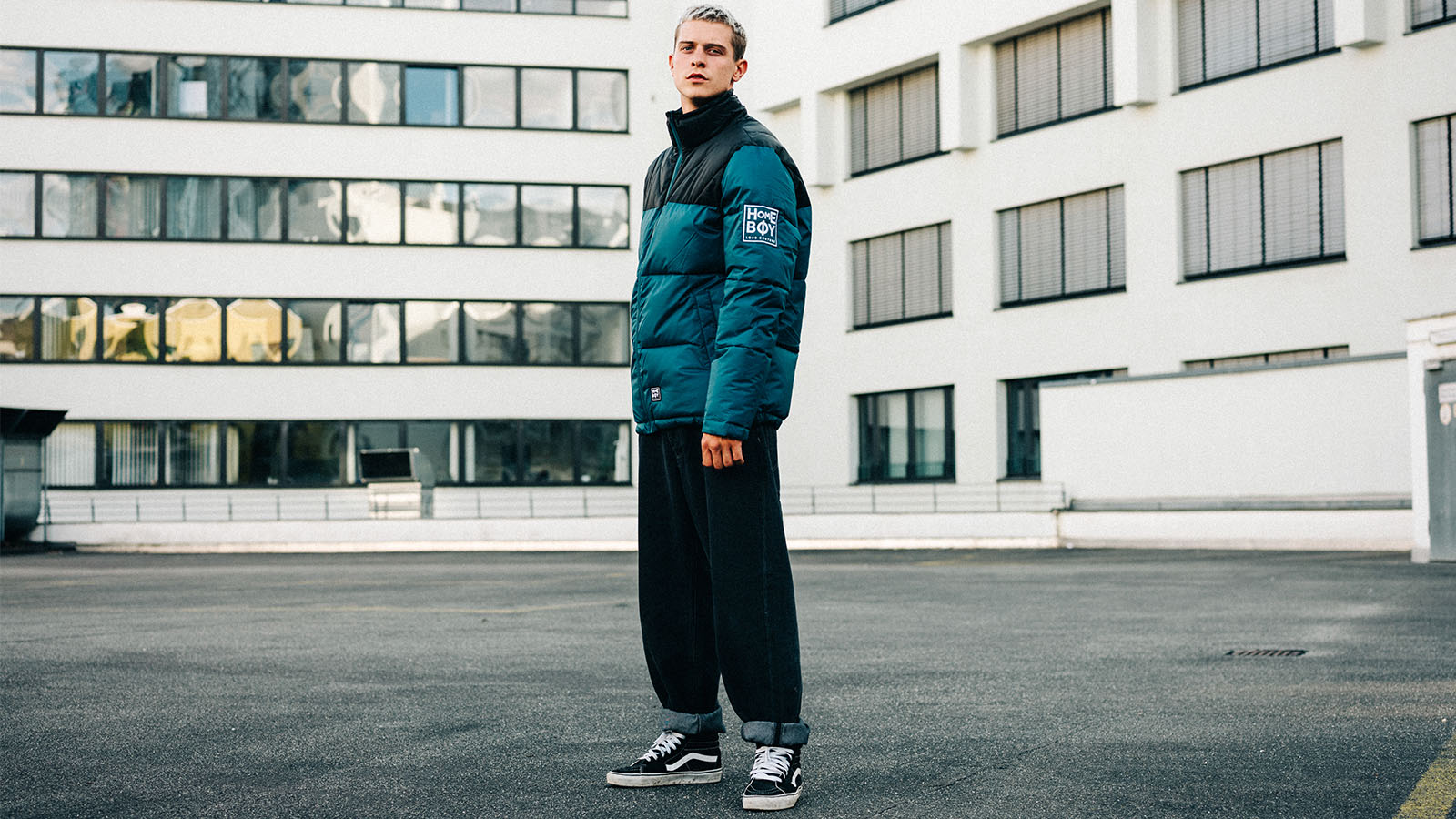 Homeboy 2019 Men's Streetwear Preview
Brand: HOMEBOY loud couture
Interviewee: Julian Wolf, Head of Marketing.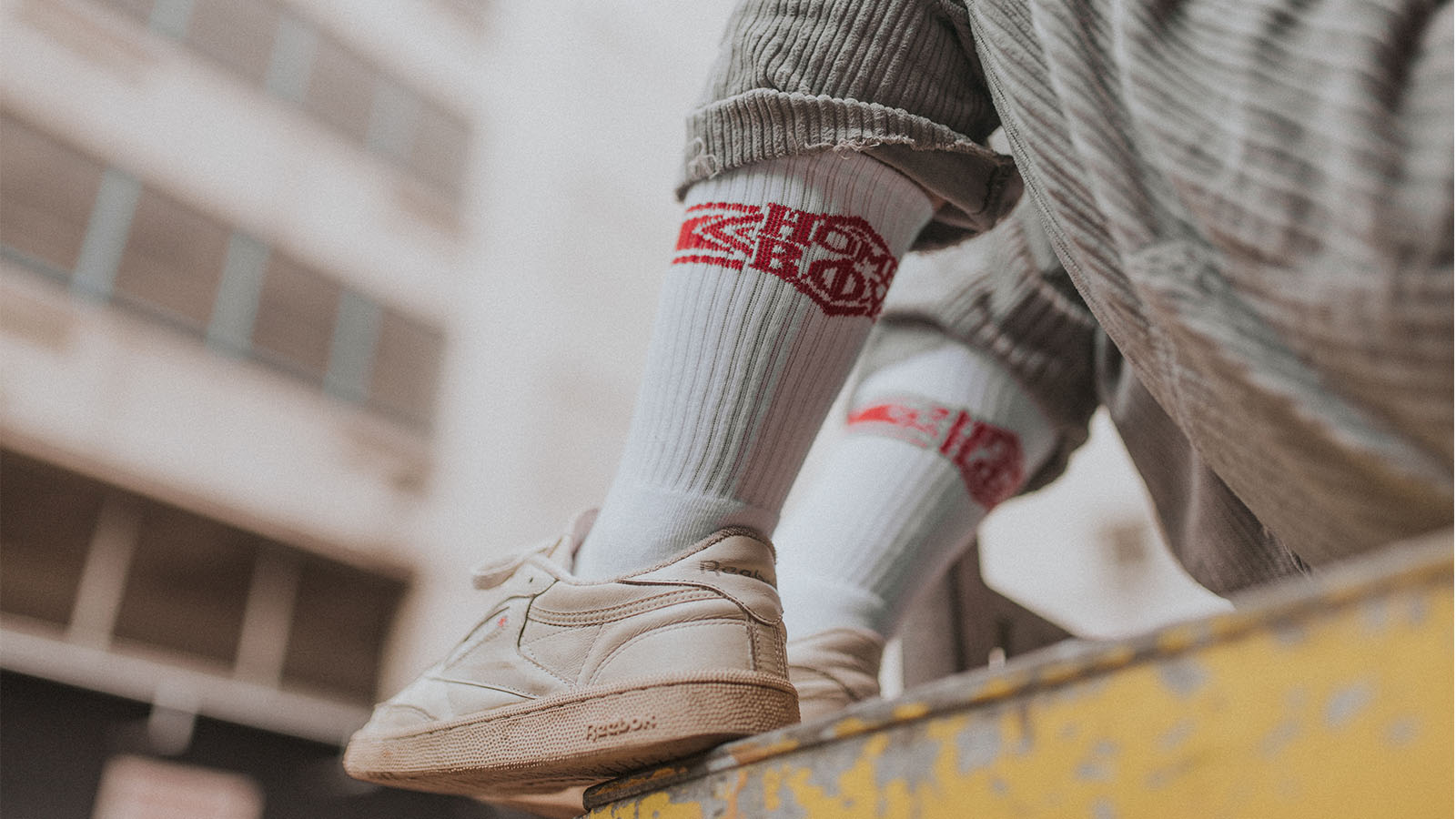 MARKET
What are your main price points for next season?
We see ourselves in a reasonable price range. Because of our long history, our customer group is quite far-fetched. We want to sell to nostalgic and young at heart but employed grown-ups as well as to students and pupils that are broke but hyped. For us, it´s important to stay affordable.
Are you seeing any dominant overall trends for FW2019, like work wear or 1990s style for instance?
Actually, a mix between workwear and 90s style is what we have in mind for FW19. A big part of our creative design process is to check our archives and look for vintage pieces we made in the early 90s to find out what they do to us now. Lately, our "Gas station line" from ´92 puts a smile on the whole team's faces. Rough materials with thick contrasting seams packed in wide silhouettes will definitely set the path for this season.
MARKETING
What is your collection theme and which stories are you telling to get customers stoked on streetwear with a boardsports flavour?
Our theme is definitely to be original. In the 80s Jürgen Wolf founded Homeboy as a pure Skate Brand and side by sides with young and very progressive pro Skaters like Claus Grabke, Jeff Hedges, Anders Pulpanek, Lee Ralph and a lot more Homeboy had a big impact on what Streetwear is today. By telling this story, we want to call on people not to forget the roots of streetwear and who sewed that seed – The early skate scene. Fat Shoes, Coach Jackets and workwear Baggies set our path and our theme now is to cross this heritage with the present and especially with the future.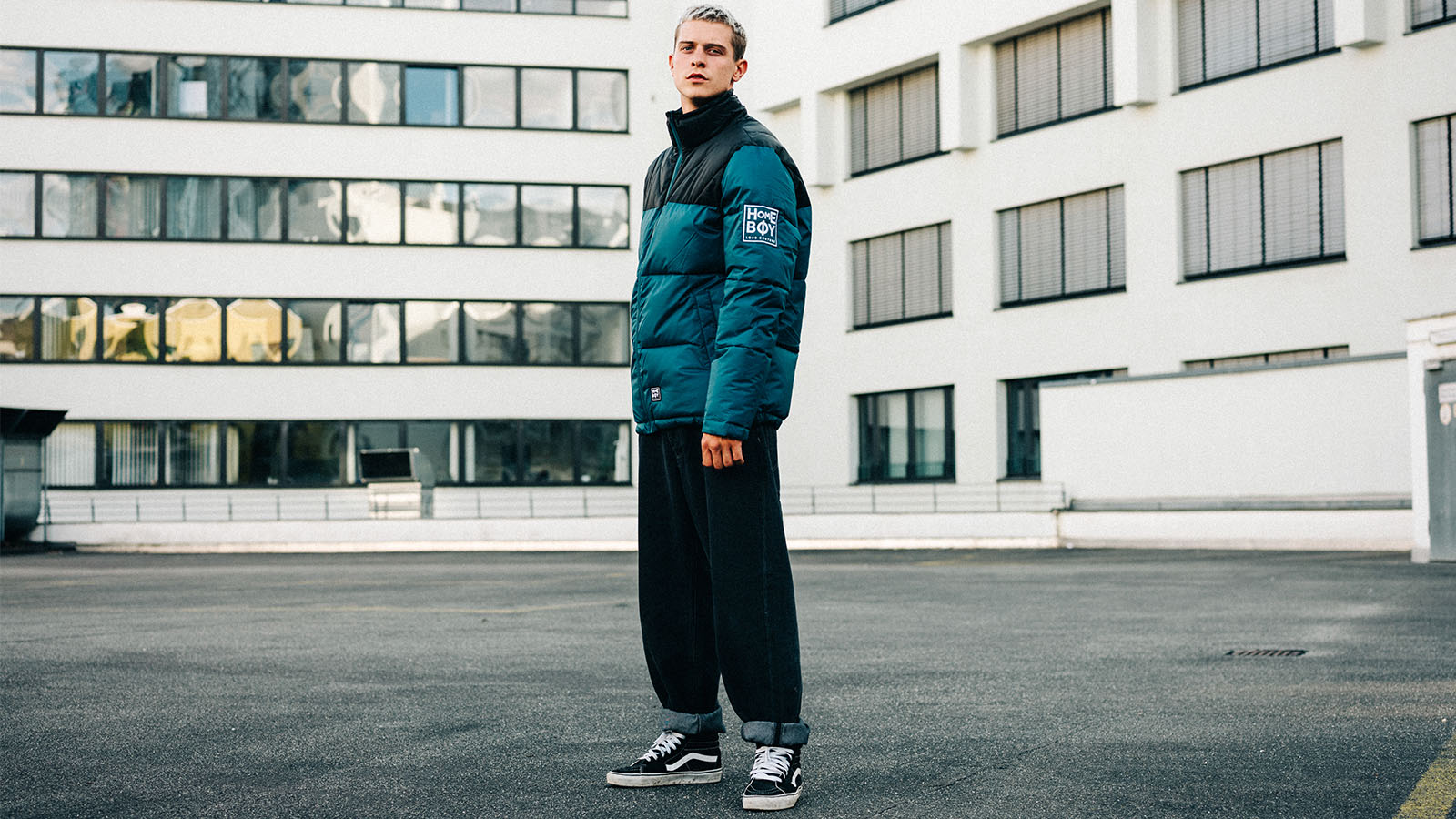 What makes this product category important to your brand and what are your USPs?
Our USPs are the silhouettes. Fat skateable Sneakers, Baggies and oversized Shirts with big logo prints on the back.
What is the "must have" boardsports look (head-to-toe) for next season?
Clearly, for us, it´s a skateable Sneaker with a FAT silhouette, combined with Baggy Pants in a workwear look – well-informed customers will wear them "the classic way" on the shoes and more discreet customers will roll them up and wear them cropped. To keep the Baggy up on the hips a classic Clip-Belt will do. For the upper parts, an oversized Tee is worn over a longsleeve. Just like back in the days. Fisherman Beanie on the mop of hair and done. Important: Colours! Even the Black-on-black boardsports culture is getting more confident with colourful styles.
STYLE/MATERIALS
How are fits evolving in tops, bottoms, outerwear?
Wider silhouettes are unleashed. More than a decade ago the skate scene started wearing skinny jeans and tight tops, because it was new, it was kinda punkish and it was just different from the mainstream. Now, that they see their parents wearing these fits they have to start a movement against them. To differ again. Tops, bottoms and jackets are getting much wider and especially the Baggy Pant will have the biggest of comebacks.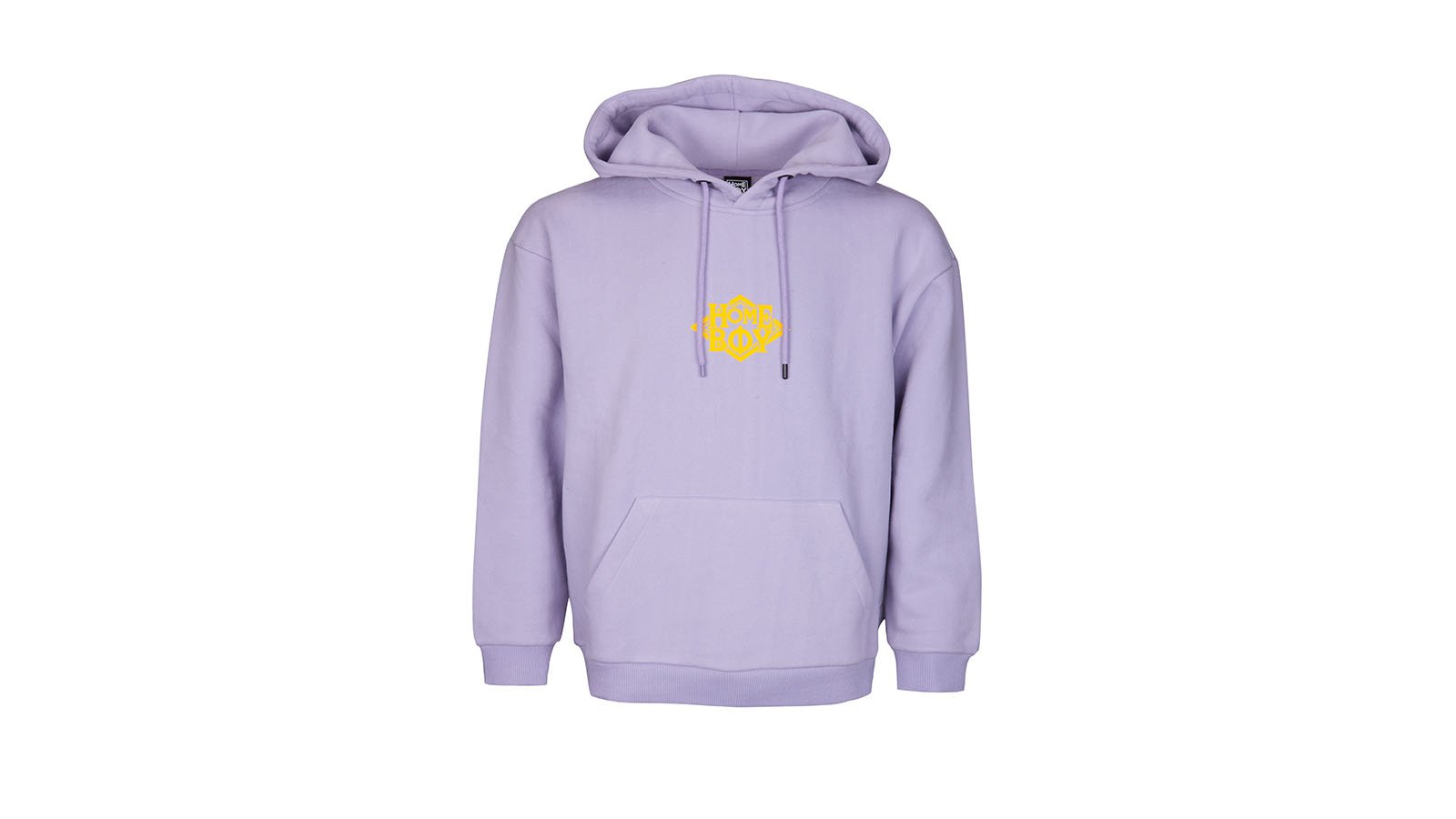 What are you doing with materials, colours and textures?
When it comes to a workwear trend there´s just one way to go. Rough and rock-solid materials in rich colours like red, blue, olive and yellow. Seams got to be thick and contrasting so the pieces get a raw look. You want it to look indestructible.
What are the trends in prints, graphic designs and patterns?
Big Logos expressed on the front is getting a bit slower. After this BOOM the streetwear world is approaching the boardsport world again. Back prints are picking up in more mainstream areas and even sleeve prints are making their way out of skate videos into your average shop.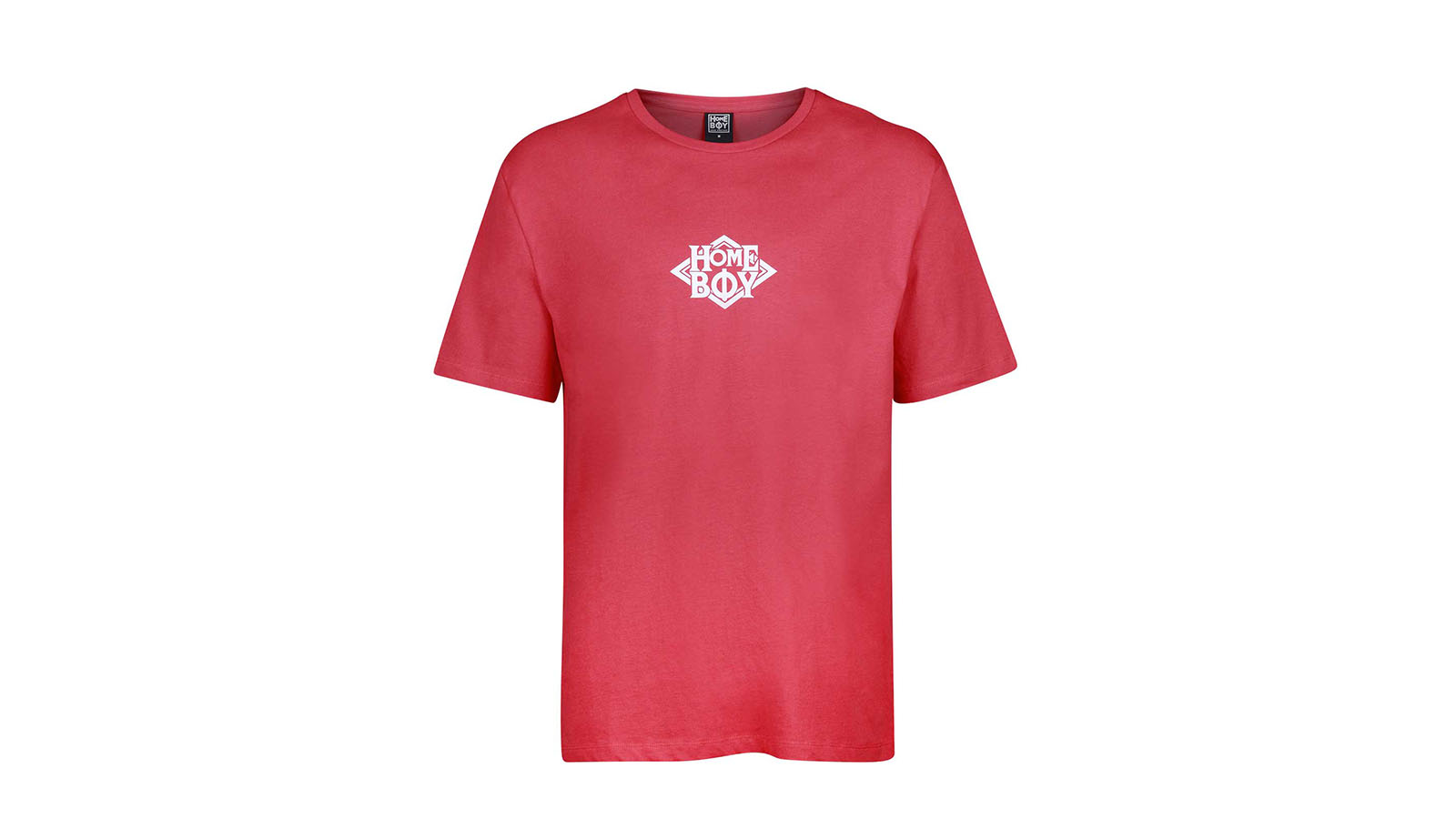 DENIM
Which trends do you see currently happening in the denim segment? (Seasonal colours, distressed jeans, washes, best sellers, etc)
Distressed Skinny in black or strange washings are dead! You even make yourself a little ridiculous wearing them. Loose fit washed blue jeans in a vintage look are a must-have in every wardrobe but also rich colours like yellow or red are finding their way to the more conventional customers.
What is your current denim collection's theme and marketing story?
"Stay true" is the theme. We are telling OUR story. Old school styles with big back pockets, "x-tra baggy" embroidery and big silhouettes are bringing the streetwear back to the Big Bang, back to it´s roots. Of course, you have to make some decisive changes in the cuts in order to establish them in the modern age, but the core of streetwear is our history and that is the story we are telling.
Which technical and sustainable features are you adding to jeans (stretch, sustainable fabrics etc)?
None. 100 % Cotton. Rough and real shit.
BEST SELLERS
Please name and describe your 3 highlight pieces and items that retailers should definitely order.
One part of our highlight pieces is the BIGGER HOMIE Line. It consists of oversized t-shirts and hoodies with small and centred front and huge back prints.
On the other hand, there still is this sneaker hype and our NAPPO and STRIPE socks are a must-have.
And of course, THE highlight is our "X-TRA Baggy" Pant in Denim and Cord. After all the years of skinny confusion, this part brings us the hoped-for silver lining.