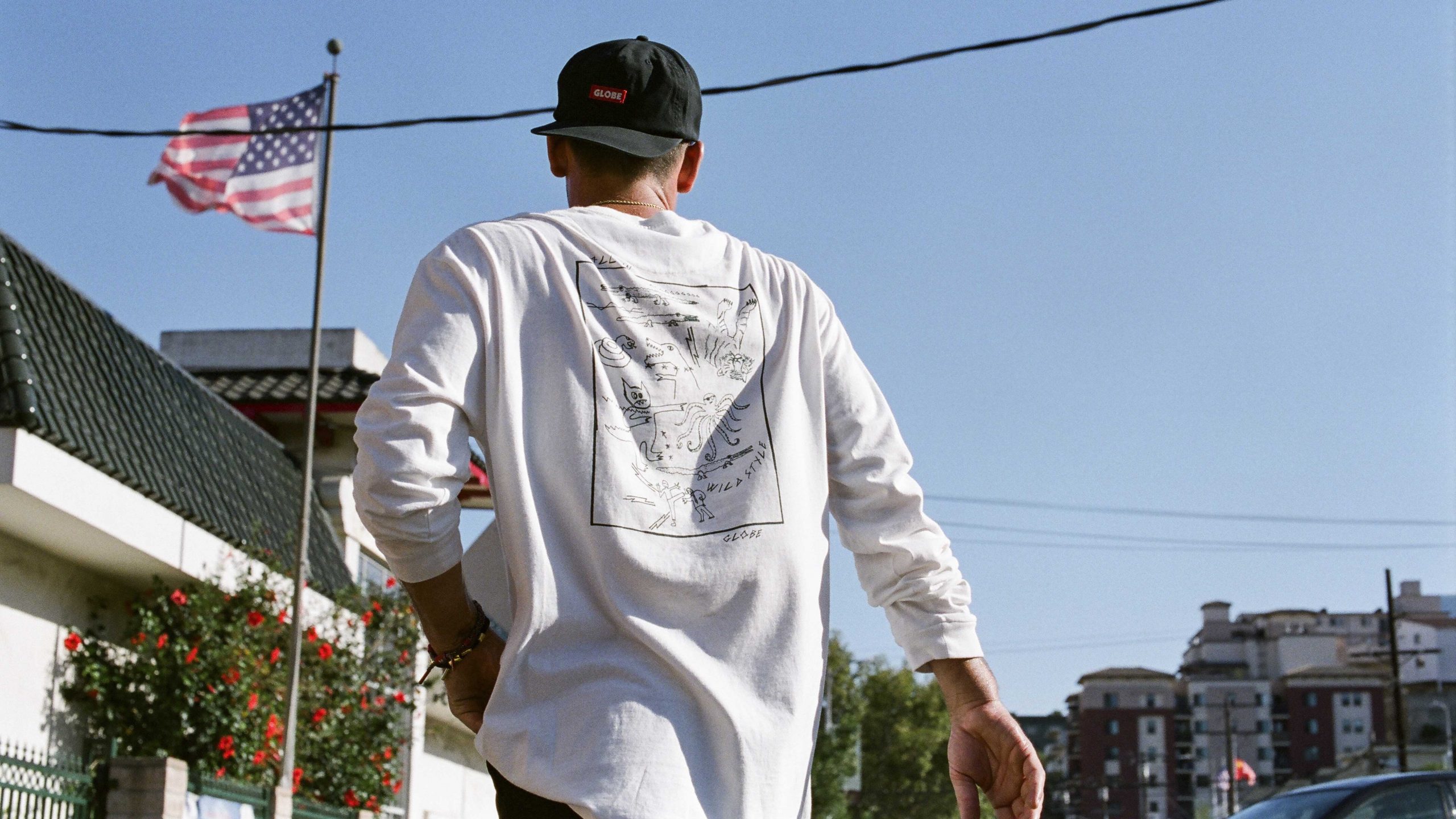 Globe 2019 Men's Streetwear Preview
BRAND: Globe
Interviewee: Dan Preston – Global Design Manager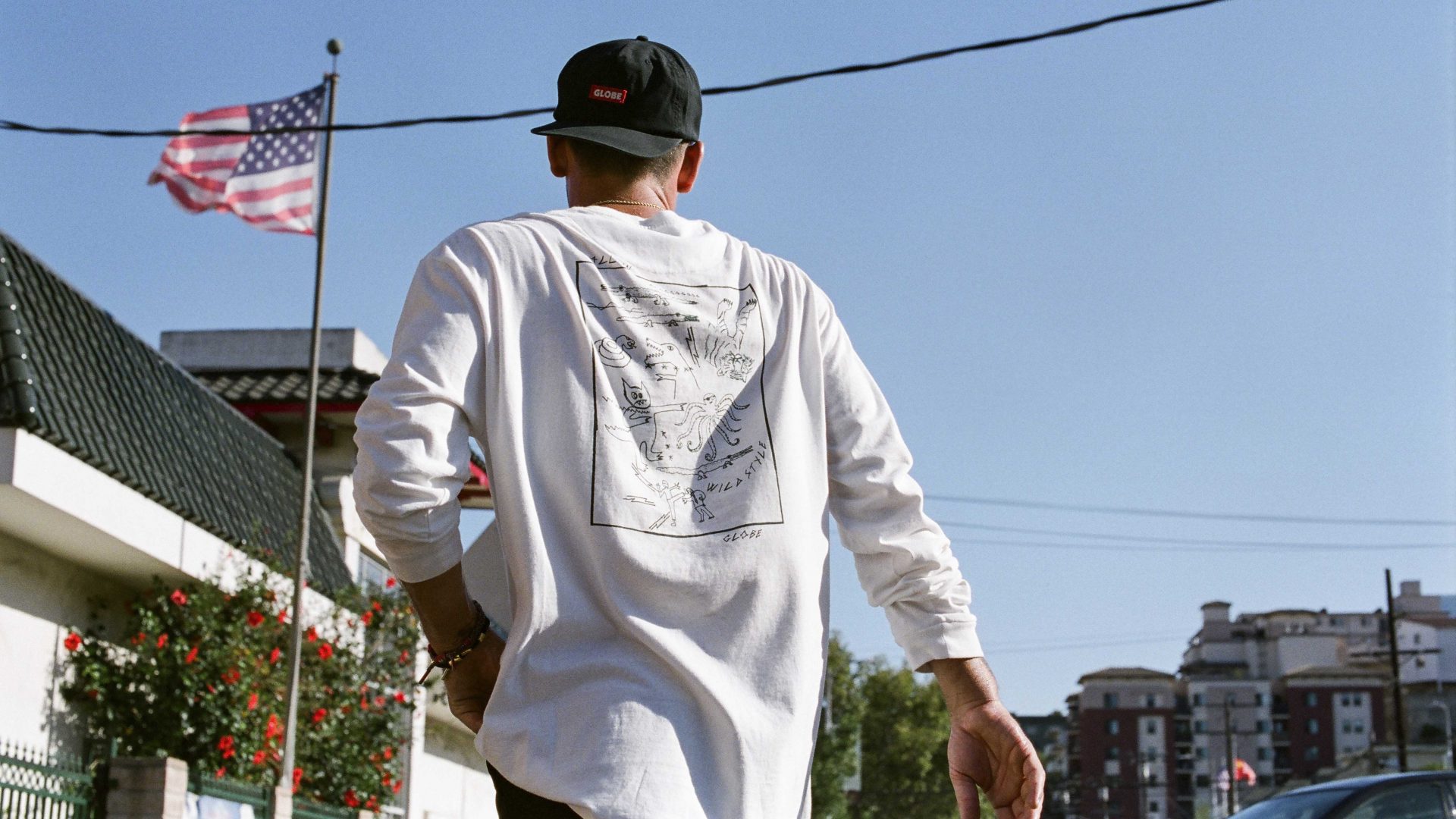 MARKET: Are you seeing any dominant overall trends for FW2019, like workwear or 1990s style for instance?
We are bracing for chilly winter streets, making a statement with multiple layering. Workwear inspired jackets cover layers of textural contrasts, checks, and quilted nylon, resulting in varying hemline proportions and clash pairings. The overall look gets a streetwear vibe when mixed with hooded sweats and casual footwear. 1990s references continue, with flashes of mustard joining classic red, white, blue, and green via creative colour blocking.
MARKETING: What is your collection theme and which stories are you telling to get customers stoked on streetwear with a boardsports flavour?
Our range consists of multiple key stories.
The Goodstock Collection is a complete stock service program. Minimalist styles with maximum comfort, these wardrobe essentials are available in seasonal and staple colours. A stock service selection makes life easy with round the clock availability of key pieces.
The +/+ Collection is a capsule range of unique pieces designed with professional surfer Dion Agius. Heavily influenced by vintage items collected in remote corners of the world with imagery inspired by his travels and friends. Featuring unique cuts and fabrics that have been refined to become staple trans-seasonal wardrobe pieces. The artwork in this season's collection is derived from photos taken by Dion in his home town of Tasmania.
The Mark Appleyard collection merges classic design with function and durability. Featuring his hand drawn sketches combined with functional fabrications dedicated to enhance performance and mobility.
Polartec x Globe. These featured jackets for W19 employ the unique versatility of POLARTEC® fleece and the utility of engineered nylon camo, with functionality, form and comfort as focal points.
What is the "must have" boardsports look (head-to-toe) for next season?
An eclectic range of checks, patterns, luxe fabrics and prints mix together with roomier garments for a look with global appeal… paired back with some chunky kicks. Corduroy, Polar fleece, and technical nylons are definitely key.
STYLE/MATERIALS: What are the trends in prints, graphic designs and patterns?
Hand done, zine type graphics and bold clashing colours again echo the 90's era. Stripe tees are also a big part of our collection and are commercially successful for the brand. We have checks covered this winter, with a street-ready aesthetic via bold highlight hues paired with up to two or more colours for a wearable look. Multi-pocket styling and varied weights and washes adds a further update to this traditional category.
BEST SELLERS
Please name and describe your 3 highlight pieces and items that retailers should definitely order.
THE GOODSTOCK UTILITY JACKET
The GS Utility is our well-rounded nylon jacket with micro tricot body and pocket lining, taffeta sleeve lining, and double entry front pockets. The high-density shoulder print and branded Globe trims and hardwear complete this unique water-resistant jacket.
CLIFTON LS SHIRT
This our super comfy and specced-up heavyweight flannel shirt, that doubles as a lightweight jacket.
ALL OUT STRIPE LS TEE
Perfect for layering under a check shirt and under a jacket. A clean on point stripe with a minimal centre chest embroidered logo in our relaxed fit drop shoulder long sleeve tee block.