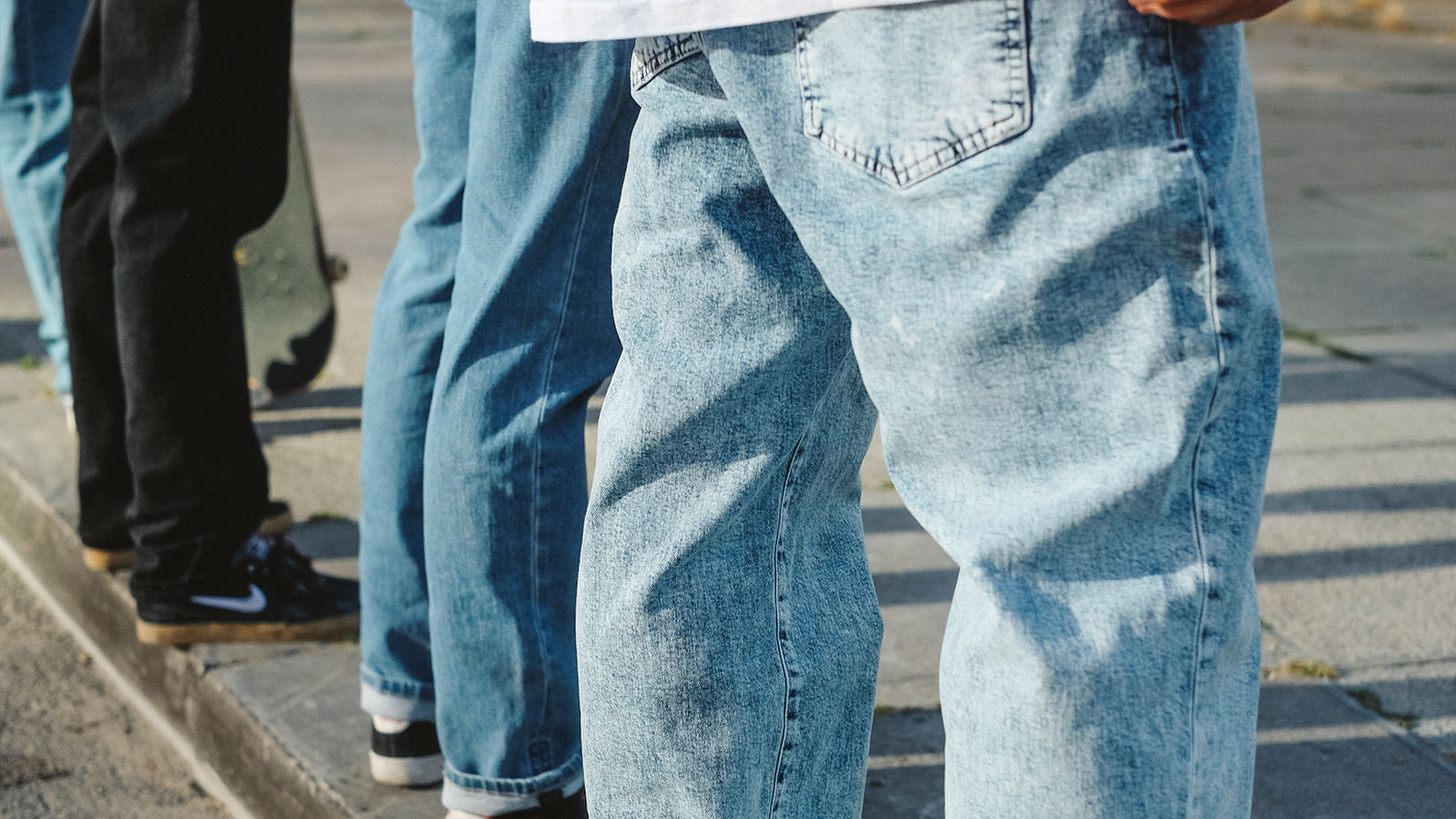 1991 Denim 2019 Men's Streetwear Preview
Brand: 19.91 Denim
Interviewee: Filip Elerud, Marketing, Sales, Box packer & Co-Founder / Henri Micheu Operations, Product & Co-Founder / Mark Westmoreland, Designer & Co-Founder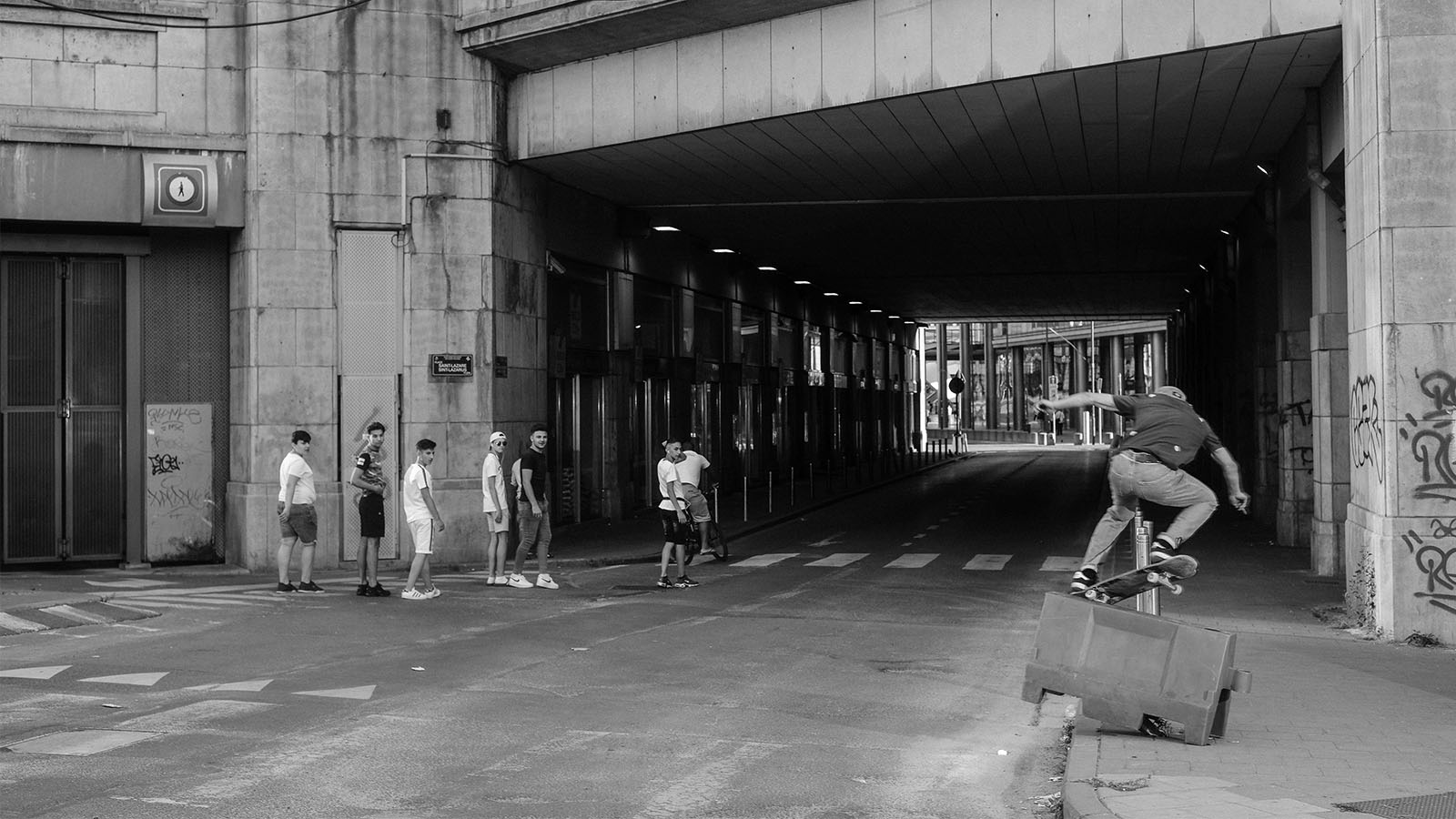 MARKET
How is the situation with overstock and fast fashion competition in European retail from your perspective?
Overstock is a bloody nightmare – especially for a small independent brand with limited finance.
Fast fashion, really not interested, it's a completely different market. We construct jeans to be as strong as possible & therefore last longer – we don't chase fads to grab an extra euro.
What are your main price points for next season?
Our philosophy has always been an "honest price" and we try to keep it simple – so regardless of fabric or wash/finish we charge the same.
€75 – for three of our core fits; The Slim, The Standard, The Big Standard
€80 – for The Loose, it uses more fabric.
Are you seeing any dominant overall trends for FW2019, like work wear or 1990s style for instance?
Workwear is coming through and the 90's wagon doesn't seem to be losing any steam – it just appears that the world of clothes has had a severe case of amnesia and can't remember the last 25 years.
MARKETING
What is your collection theme and which stories are you telling to get customers stoked on streetwear with a boardsports flavour?
Less is more, we don't have an overall seasonal theme, basically, we don't want to be Supreme or Palace. Who guide the look of skateboarding. We are more like Carhartt or Patagonia – brands who create stuff that lasts. We don't want to exclude anyone. The kids – if they understand why we craft like we do – will choose to wear our jeans because it works best for skateboarding. We do four fits that we've seen in skateboarding over the decades, with various washes. So whatever suits your style, you'll still have the quality you need. And you don't have to change your look to be part of what we're trying to do.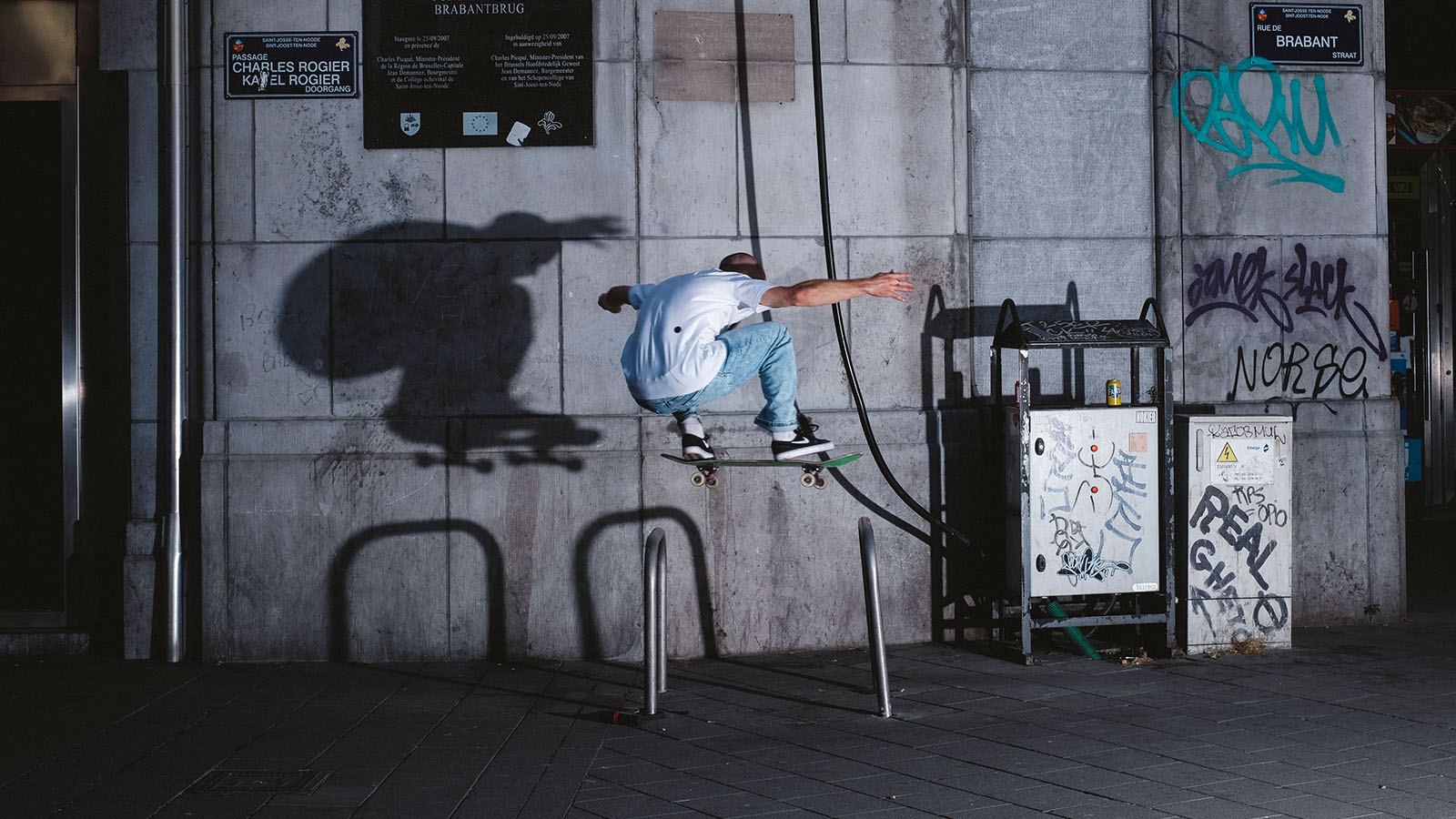 What makes this product category important to your brand and what are your USPs?
We are passionate about denim and skateboarding. Having spent more than half of our lives skateboarding and working with denim, it's what we know and what we love. If you look around there are lots of great brands, but also lots of bad product. We construct jeans and pants with details and features specifically designed for the wearer in mind, to skate in. From a quality & price point of view, we are offering jeans that last at a price that is attainable.
What is the "must have" boardsports look (head-to-toe) for next season?
Keep it simple ride with style, a good pair of jeans (The Standard / No warning or The Loose / Heavy warning) once you have the foundations of a solid pair of jeans – you can go wherever you like
STYLE/MATERIALS
How are fits evolving in tops, bottoms, outerwear?
Big is the flavour of the month, getting wider by the weeks and will be here for some time.
What are you doing with materials, colours and textures?
Regarding denim we already have two good solid bases in the range, Warp stretch & Weft stretch. Our knowledge and experience tells us to keep things simple and to get the denim to work with you to get different colours and shades.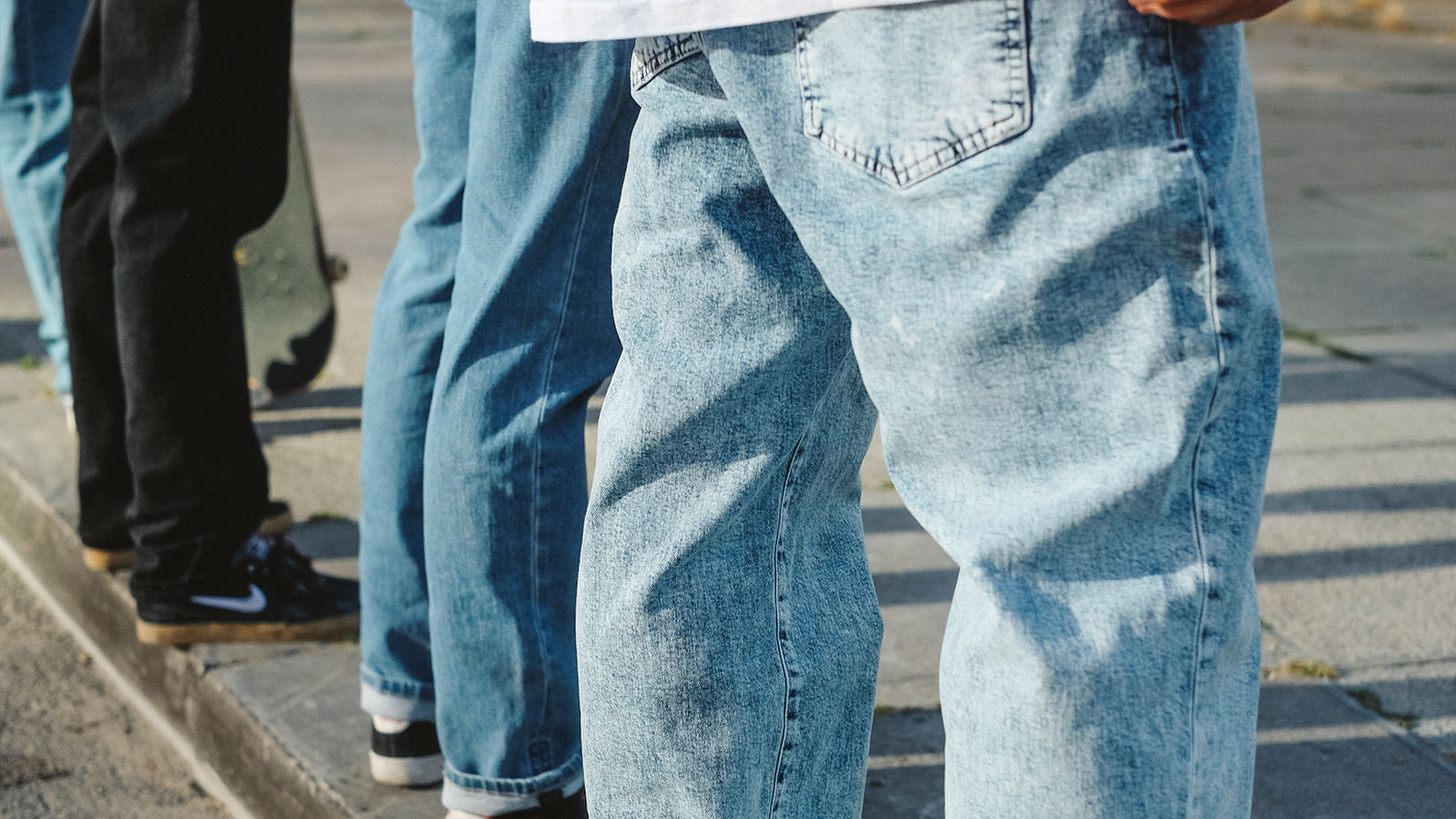 What are the trends in prints, graphic designs and patterns?
Geometric – bold – dots.
DENIM
Which trends do you see currently happening in the denim segment? (Seasonal colours, distressed jeans, washes, best sellers, etc)
Unlike the rest of the general public, our consumers have intelligence and don't want to pay for distressed jeans with holes, this look comes naturally, faster than you expect even with good denim. We've had a wash of pale vintage-inspired finishes but it looks like the tide is slowly turning to a darker worn-in look. There are also glimpses of bright colours on the horizon, hopefully, they'll make a bold entrance!
What is your current denim collection's theme and marketing story?
We don't buy skateboarders. We rely on a community of homies who support 19.91 because it helps them do what they do best: skate. No other reason. We will continue to support our skate shop partners' skate teams and will be doing some videos with some of the guys that wear our jeans, from some pro skaters to shop flow family. We're getting a solid team together with guys who skate our denim cause they like it and are stoked on 19.91. We will also be working with some other independent European brands on capsules and partnerships for next year, until then we want to promote the everyday skater who is breaking themselves in the street, and grassroots projects which are trying to change skateboarding for the better. This is the DNA of what made us dedicate our lives to skateboarding in the first place.
Which technical and sustainable features are you adding to jeans (stretch, sustainable fabrics etc)?
We introduced Warp Stretch to the Board sport industry so we believe in constantly innovating, but these are seminal shifts which don't come around too often.
If innovation is just marketing misspelt. Sustainable denim is an oxymoron, especially in the current climate where clothes are undervalued, we don't compromise on fabric nor construction, our jeans are designed responsibly and washes are calculated to be efficient and damage limitation to the jeans and the environment. We construct jeans to last longer, we encourage people to buy our less washed jeans and to wash them as little as possible.
BEST SELLERS
Please name and describe your 3 highlight pieces and items that retailers should definitely order.
THE BIG STANDARD in Light Warning is doing great! It's an authentically washed down indigo denim, no fake abrasions or scraping. The fit is relaxed and straight leg from the hip to the knee, with a slight taper of the leg to the ankle
Fit wise we see the demand for THE LOOSE is growing in all markets with The Heavy Warning (Pumice stone washed) being our best seller. Fit wise it's got a loose leg from the hip to the knee, with a subtle and relaxing taper of the leg at the ankle
THE STANDARD fit in Black Warning is a staple, and we see that continuing going forward. THE STANDARD has a regular, straight leg fit from the hip to the ankle.