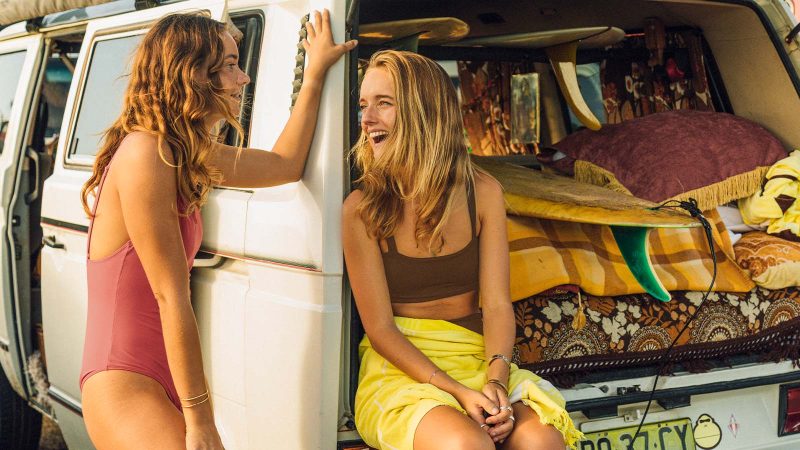 Sun Bum 2022 Suncreams Preview
Retail Buyers Guide: Suncreams 2022 Retail Buyer's Guide
Brand: Sun Bum
Interviewee: Jamie Shohat, Director of International Business
How does your sun cream appeal to those who partake in action sports?
We're surfers, snowboarders, hikers, bikers, beach nappers and sunworshippers. We love tacos, and probably take too many surf breaks during work hours and we make our product the way we like them and for that reason we think you'll like them too.
What materials are you using? Any innovations to talk about?
We really made it our mission to make product we feel good about using on our own friends and family. Products that feel good to use, that are better for you, the animals, and the environment.  Our sun cream literally "smells like summer" and people are obsessed with that, and we also have a bunch of good-for-you product qualities consistent across our range that include UVA/UVB broad spectrum protection, vegan, gluten free, cruelty free, hypoallergenic, and water resistant (80 minutes).]
How do you address sustainability/eco friendliness in your products?
One of Sun Bum's core values is Respect Your Mother (Earth) and we take the responsibility that we have to our community and to the planet very seriously.   We design our products to be recyclable, but we still recommend checking with your local recycling unit to see what they will/won't accept.
Any exciting marketing campaigns coming up for your product line?
Every May we launch our Skin Cancer Awareness campaign globally.  We show up at planned events and activations around the world and provide sun protection and education to the local community. Launching in the UK in 2020 and navigating the pandemic made it hard for us to plan in person events and activations that are so core to our brand and community.  This year look out for Sonny at your local beaches and shops.  We have plans to show up this spring and summer at key events and retailer activations across the UK, Italy, Benelux and France.
What other benefits, apart from sun protection, does your product offer? 
Protecting your skin from the sun should also feel good and nourishing, so our sunscreen formulas are developed to moisturize and enrich your skin with Vitamin E, an antioxidant that helps to neutralize free radicals, which are the main cause of premature skin aging.
Why should retailers stock your brand & your latest collection?
We live and breathe the Sun Bum lifestyle so we don't need focus groups. We create products the way we like them and market them how we want to be marketed to. It's an easy strategy to follow, and we trust it.
What POS are you helping retailers out with?
We're really known for our custom wooden floor fixtures topped with our world-famous Sonny vinyl figure. It does such an awesome job of showcasing the vibe of who we are as a company.
Best Sellers
Face 50 Lotion – NEW for the UK & EU for 2022.  Our Face 50 lotion is what we use everyday and year-round.  This is our best-selling face sunscreen which is a weightless lotion that quickly absorbs into your skin for easy, invisible protection with a matte finish.
Original SPF 30 Sunscreen Face Stick –  Our Broad Spectrum UVA/UVB protection with Vitamin E is available in a convenient and easy to use Face Stick that helps when you're dealing with squirming kids, sandy hands, or just need a quick swipe of sunscreen across your face. 
Original SPF 50 lotion – Our #1 sku in Europe, this is the stuff we use every day.The moisturizing sunscreen formula that started it all.  This moisturizing sunscreen formula will protect your skin from harmful UVA/UVB rays while enriching your skin with Vitamin E, an antioxidant that helps to neutralize free radicals, which are the main cause of premature skin ageing.