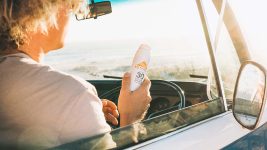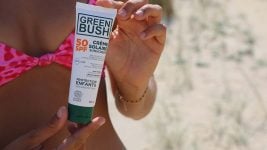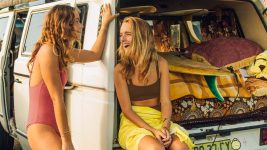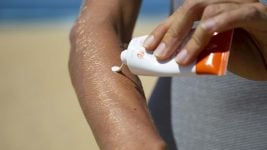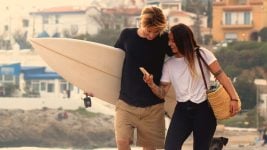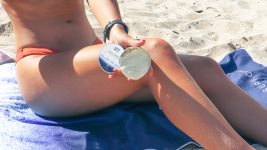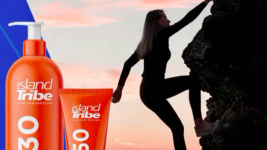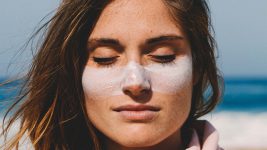 Suncreams 2022 Retail Buyer's Guide
Whatever their sport of choice, your customers will need some kind of sun protection if they do it outside. Our Retail Buyers Guide for Sun Cream by Anna Langer summaries what's on offer in 2022.
Fortunately for the planet, virtually all sun screen products that target action sports clients take special care of the ingredients they work with, ensuring no additional harm is done to endangered ocean life. From Greenbush, who work with Eco-Cert, to Natural Index certified Nuura, Suntribe, Sun Bum, Sett Surf, EQ, and SeventyOne Percent all the way to the pioneers Himaya, who have worked with mineral filters/zinc from the start, you will find mineral only based formulas without chemical filters. 
EQs certified organic sun cream is made in France of mostly all natural ingredients and without parabenes, silicone, alcohol, PEG and natural Vanilla and Patchouli instead of synthetic perfumes. "We really made it our mission to make a product we feel good about using on our own friends and family. Products that feel good to use, that are better for you, the animals, and the environment", says Sun Bum Director of International Business Jamie Shohat. SeventyOne Percent use what they call: "Clean Beauty ingredients: recognised as good for the skin and the planet and no nasties formulation policy." Island Tribe also state that all of their products are vegan, free of animal testing and contain no perfume, parabenes or oxybenzone.
It seems like the message really got through to the industry here.
PACKAGING
Which is a great start but certainly not the end of the journey, especially when it comes to the packaging of the product. Sun Bum design their products to be recyclable, as do Greenbush. Himaya launch a new food-safe 100% recycled plastic and SeventyOne Percent use 55% product recycled plastic and reduced their secondary packaging in 2021 by 80%. Sett Surf recently introduced new "100ml pouches which use 50% less packaging as well as 100ml aluminium bottles which contain no plastic" says brand owner Jane Belcher. They're also introducing a recycling scheme for their pouches whereby customers get 20% off their next pouch when they return the old one for responsible recycling. 
Nuno Viegas, Brand Manager at Nuura explains: "All of our packaging is designed to minimize their environmental impact, even if this means that we have to use different materials with each product. We use cardboard, aluminium and "I'm green-bioplastic" which is made of renewable organic sugarcane; meaning that our packaging is biodegradable, reusable and/or recycled and recyclable."
Taking this one step further, Himaya expand their refillable system, which is the first on the market: "Every bottle sold means a bottle is removed from the ocean and disposed of correctly. This year we launch a return empty product scheme with those retailers that want to partner with Himaya on this new policy." UK based newcomers Sett Surf follow along these lines, with pouches and aluminium bottles are refillable in shops which stock the SETT 5 Litre Bulk container.
SeventyOne Percent also partner with 1% For The Planet, "investing 1% of our turnover in specific actions. We are partnering with Pure Ocean to help fund research projects to protect and rejuvenate the under-water life. We are also encouraging our community to take action and get out on Ocean Day to clean up the beaches," says Raphael Vannier, Co-Founder and CMO. Himaya have been 1% Partners from the start and engage in projects like planting Mangrove trees in Kenya to help biodiversity, local village employment, protecting the shoreline, ecosystems on the reef and making fishing sustainable.
ACTION SPORTS APPEAL
If the above mentioned efforts in protecting their playgrounds isn't enough to catch your customers' attention, there are a few more arguments to opt for with brands dedicated to our sports. Nuura combine their own passion for surfing with the knowledge in dermatological formulation acquired during four generations of pharmacists to provide "maximum sun protection which is needed to be able to enjoy our favourite sports to the fullest." Sun Bum also are surfers, snowboarders, hikers and bikers themselves, making their products the way they like them "and for that reason we think you'll like them too," says Jamie.
Himaya have bagged over 20 years of experience after creating the first waterproof SPF60+ in this market segment, working with world-class athletes and instructors and guides. Also SeventyOne Percent was born from the passion of surfing, looking for an extremely efficient sun protection that would not impact life in the oceans.
EQ remind customers to come back to the pure essence of body movement: joy, by providing a worry-free product and Island Tribe offer an extremely waterproof product that does not sting in the eyes during sweating and water activities.
And if as a shop you're looking to support other small businesses, you might want to look at stocking Sett Surf, "a small British company trying to do some good. We'd love retailers to give us a chance to prove how great our products are. Plus we offer favourable terms and freebies depending on how many products are ordered."
ADDITIONAL BENEFITS
Seeing that all brands included in this guide have expertise in their field, you can trust them to deliver what they're meant to do: protect skin from the sun. For which, of course, they need to be waterproof, which is mainly achieved by formulas without water, as EQ and SeventyOne Percent advocate: "By formulating our product without water, it's a technical and pragmatic way to answer the action sports needs and to avoid sunscreen dilution in the ocean," says Raphael from SeventyOne.
Himaya promote their revolutionary Dry-Grip technology, which "ensures the oils in the sunscreen are completely absorbed in the skin leaving it grease free and does not leave a white layer when applied correctly. It can be applied to wet skin, even underwater!" explains Stuart Knowles, founder and CEO. 
Sun Bums hypoallergenic formula is water resistant for 80 minutes and is "developed to moisturize and enrich your skin with Vitamin E, an antioxidant that helps to neutralize free radicals, which are the main cause of premature skin aging." Sett Surf products contain Kalahari Melon Oil, Argan Oil, Jojoba Oil and Aloe Vera, "all of which will nourish, hydrate and moisturise your skin whilst it's being protected from the sun!" says Jane. Nuura add vitamin F and vitamin E, that offer an additional sun protection while also having an antioxidant effect and help to regenerate the skin as well as Shea butter, Carnauba wax, Sunflower oil, and Aloe vera, which all come from organic farming, offering an anti-inflammatory, hydrating and protective effect. Extracts from sustainably sourced alpine flowers and seaweeds add a moisturizing effect to the Himaya offering and SeventyOne Percent have a special moisturizing face fluid that uses Hyaluronic Acid Prebiotic.
MARKETING
Sun Bum launch a global Skin Cancer Awareness campaign every May: "We show up at planned events and activations around the world and provide sun protection and education to the local community." EQ launch a new SPF30 Range in May and Greenbush highlight their newly created wooden displays that are "adaptable according to the season (winter/summer) with magnificent photos printed directly on the wood" says brand owner Hervé. SeventyOne Percent's campaign is called "Daily Dose of Summer" and encourages nature lovers to fully enjoy the pleasures of nature and make that feeling last all year long.
POS SUPPORT
"We train resellers with a specific guide to all our products and explain to them the qualities and strengths of our entire range. Brochures and visuals are distributed to points of sale, and soon also the brand new wooden displays," says Hervé. Himaya provide sustainably sourced displays for the counter and self-standing island style POS. Sun Bum are known for their custom wooden floor fixtures topped with their world-famous Sonny vinyl figure, which "does an awesome job of showcasing the vibe of who we are as a company." SeventyOne Percent offer three sizes of display to adapt to the space available in store, SETT Surf have 3 tier branded bamboo displays as well as branded wooden display trays and Nuura give two options of displays: small and large, both of high quality and built from recycled and completely biodegradable materials.