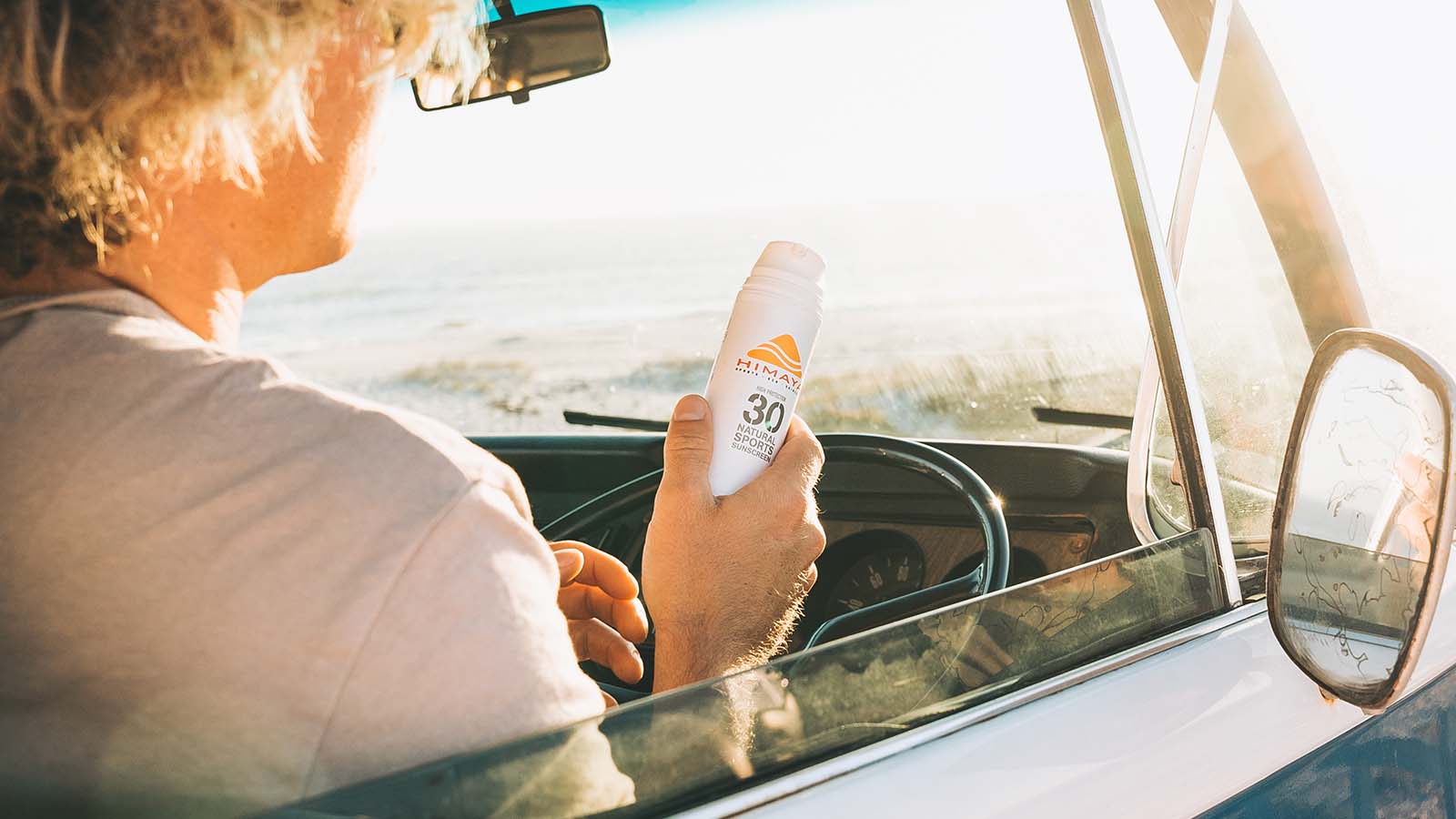 Himaya 2022 Suncreams Preview
Retail Buyers Guide: Suncreams 2022 Retail Buyer's Guide
Brand: Himaya
Interviewee: Stuart Knowles, Founder and CEO
How does your sun cream appeal to those who partake in action sports?
Himaya is the Original ocean-friendly sunscreen since 2002. The product was the first waterproof SPF60+ in this market segment. Himaya has 20 years of experience with mineral sunscreens and working with world-class athletes and instructors and guides. Himaya will protect your skin during sports, whilst protecting your environment.
What materials are you using? Any innovations to talk about?
Himaya has always worked with mineral filters/zinc, since the brand was set up to have no effect on the ocean. Himayas natural creams that rub in without leaving you white and up to SPF50+. Himaya also has moisture from extracts on sustainably sourced alpine flowers and seaweeds. Further, all products are ocean safe and vegan.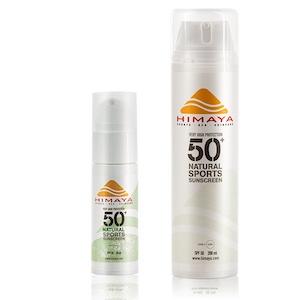 How do you address sustainability/eco friendliness in your products?
The slogan of the company is LEAVE THE OCEAN AS YOU FOUND IT, since 2002. The question about sustainability and eco is asked for the first time here. This shows how long Himaya has been addressing this issue. The product has pioneered the market from the start and since years the eco policies. Himaya is the first refillable system. Every bottle sold means a bottle is removed from the ocean and disposed of correctly. Mangrove trees are planted in Kenya to help, Biodiversity, local village employment, protecting the shoreline, ecosystems on the reef, making fishing sustainable. But offsetting the CO2 of the company, which also includes the digital footprint, like emails, Instagram Facebook etc.
Packing of the goods is done by hand at a social working set up in Innsbruck Austria. Himaya also has had eco policies way before #eco even existed.
This year we launch a return empty product scheme with those retailers that want to partner with Himaya on this new policy. We will be launching a new food-safe 100% recycled plastic as this has now been approved for use for the Himaya refillable system.
Any exciting marketing campaigns coming up for your product line?
We do not have marketing policies as such. Himaya believes the products speak for themselves. Continues product development and policy development is our marketing. We have always worked with athletes and instructors and guides, as the founder is one himself, having been a World cup and Olympian athlete and still teaches/guides in the Austrian Alps, also has owned watersports schools in France.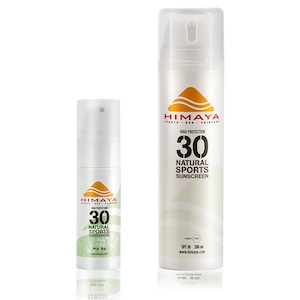 What other benefits, apart from sun protection, does your product offer? 
Himaya is vegan and its eco policies mean you can make business with Himaya knowing you are offering the customer the best protection on the market with confidence that all claims are 100% genuine.
Why should retailers stock your brand & your latest collection?
Himaya is the pioneer of this market segment since day one. Also, Himaya offers the ultimate and highest protection on the market whilst protecting the environment and society, since before this segment became a fashion.
What POS are you helping retailers out with?
Himaya has sustainably sourced displays, for the counter and up to self-standing island style.
Please take us through two of the key products in your line.
Himaya has a small but precise range to provide protection during sports.
The first is the SPF 30 and the second is SPF 50+ natural ocean-friendly. These creams have a refill system and provide the ultimate natural protection available. Himaya's 20 years of experience in the development of mineral sunscreens means it is unsurpassed in this market segment.The two SPFs we offer will provide you with perfect protection during your sports session and make sure you are not damaging yourself or the environment you enjoy.
Best Sellers
Himaya spf 50+
-EFFECTIVE BROAD-SPECTRUM PROTECTION – Made from sustainably sourced, natural ingredients, HIMAYA SPF50+ natural sunscreen provides effective skin protection from UVA and UVB rays. With its unique refillable system and Non Nano Zinc it blocks up to 98% of harmful UV radiation from the sun. Developed with X-Games and Olympic athletes and professional mountaineers, HIMAYA sunscreen delivers outstanding broadband sun protection
-USEFUL FOR ANY OUTDOOR ACTIVITY – Whether you are surfing the biggest ocean waves or climbing the tallest ice capped mountains, HIMAYA sports sunscreen will give you full body protection from the sun. Our sunscreen is tasteless and free from any perfumes making it suitable as a lip balm. No matter how extreme the environment, HIMAYA sunscreen stays on your skin so you can enjoy an active outdoor lifestyle without harmful effects UV rays
-DRY-GRIP TECHNOLOGY FOR COMPLETE ABSORPTION – Our revolutionary Dry-Grip technology ensures the oils in the sunscreen are completely absorbed in the skin leaving it grease free and does not leave a white layer when applied correctly. It can be applied to wet skin even underwater! Water resistant sunscreen will not run into your eyes and not cause any stinging or irritation. Unlike other sunscreens, HIMAYA does not clog pores allowing your skin to breathe naturally during exercise
-GENTLE ON SKIN AND ENVIRONMENT – Contains a unique combination of Alpine Flowers and seaweeds that provide natural moisturizers and antioxidants, keeping your skin nourished even in the harshest of conditions. HIMAYA sunscreen is free from harmful additives such as parabens, emulsifiers and fragrances. Made from natural ingredients that are eco-friendly and reef safe, our sunscreen will not harm your skin or the environment
-At HIMAYA we live for the outdoors, and have cared for the environment from the beginning. A proud member of the 1% for the Planet group, we are CO2 neutral and strive to have zero impact on the environment. With our social responsibility program, for every bottle produced we remove one from the ocean and dispose of it responsibly. All HIMAYA products surpass Australian, FDA, EEC, Japanese and South African UV protection standards
Key Features:
★SPF 50+ – Effective, long-lasting protection
★SWEAT RESISTANT – Ideal for athletes
★DRY-GRIP – No more greasy skin after application
★NATURAL – Made from eco-friendly, sustainable ingredients
★CRUELTY FREE – Not tested on animals