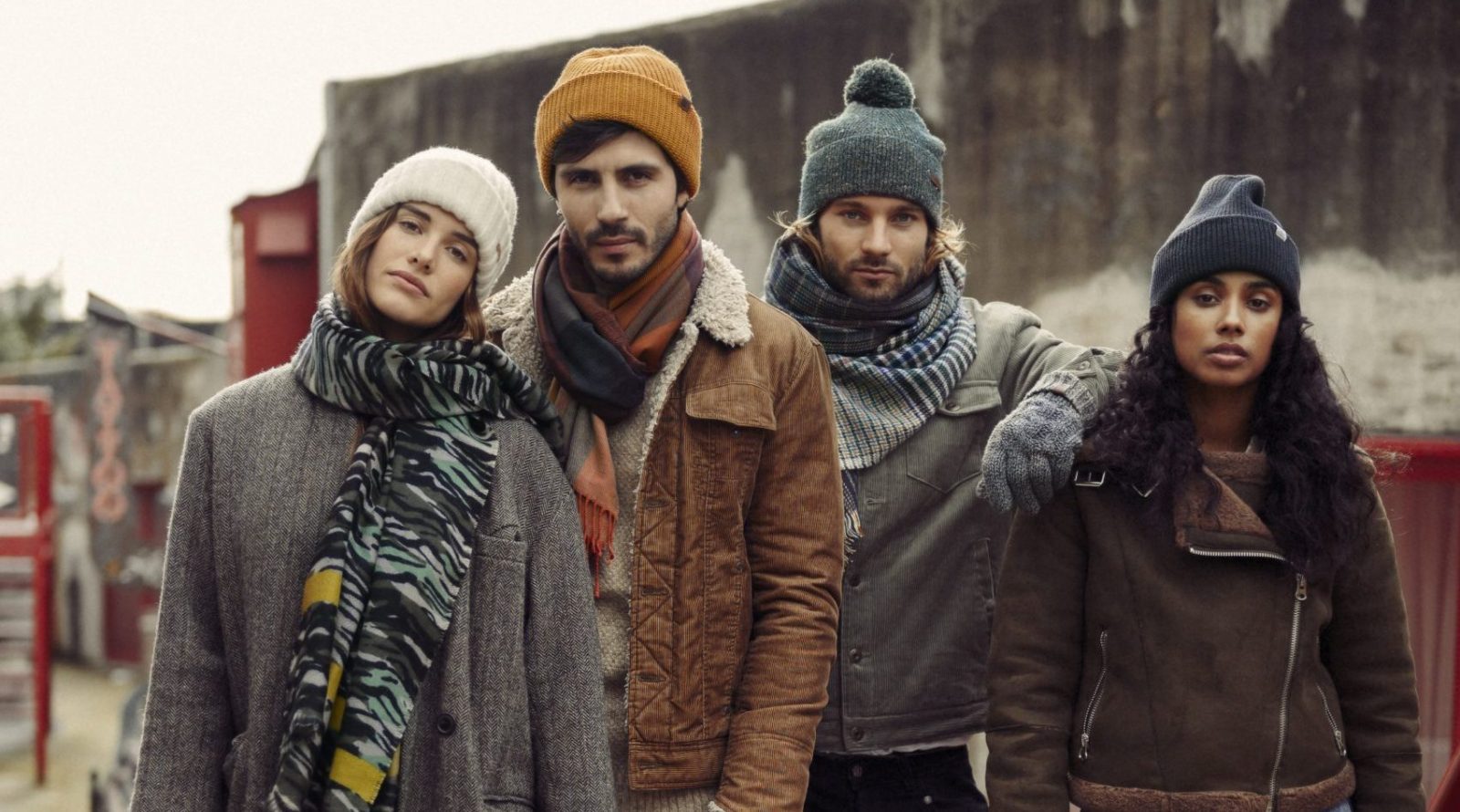 Barts FW20/21 Beanies Preview
Retail Buyers Guide: Beanies FW20/21
Brand: Barts
Interviewee: Eva Jacobse, designer
What are the key trends in this segment and how are you serving this in your FW 20/21 collection?
When it comes to beanies there are a lot of new key trends for winter 20/21. Such as contrast colours are a huge trend coming season. We've created combinations like light blue with red, mint with yellow and orchid with camilia. Every time a pastel colour appears, it has a bright colour next to it. This softer approach for colour also comes forth from the trends towards more sustainable dyeing. Also, bright fuchsia pink return as a statement tone and fluorescent colours are here again.
Besides, we also see a lot of abstract animal prints into our beanies. This season we represent new tiger prints, zebra prints and dalmatians prints! They're available throughout the total collection and a more abstract pattern than our famous leopard print from last year.
A new trend this season are beanies from melange knits which can be defined in two ways. Melange with speckles or colour differences in the yarn itself. Or melange created by twisted multiple colours. This trend reminds us of a handmade feeling which makes it related to a vintage vibe.
We also continue with the soft faux fur trend in headwear. Touchable, soft with a cosy feel but also playful. Available in bright colours and oversized silhouettes which give it a statement.
What fit/silhouette of beanie is most popular in your range?
The turn-up beanie is a popular and versatile accessory that you can wear with more or less everything. They feature a regular shape and turned-up brim. Whether you like something woolen, or a thinner version, at BARTS we have a wide range of options and premium qualities. The perfect solution to keep your head warm during the winter season. Our urban line is suitable for the in-between weather and perfect to wear both, inside and outside. Such as our iconic Kinabalu and Kinyeti beanie.
What manufacturing techniques are you working with?
The biggest part of our collection is knitted or woven. We're proud to say that a part of the collection is still knitted by hand, through this you can really notice the craftmanship in each product.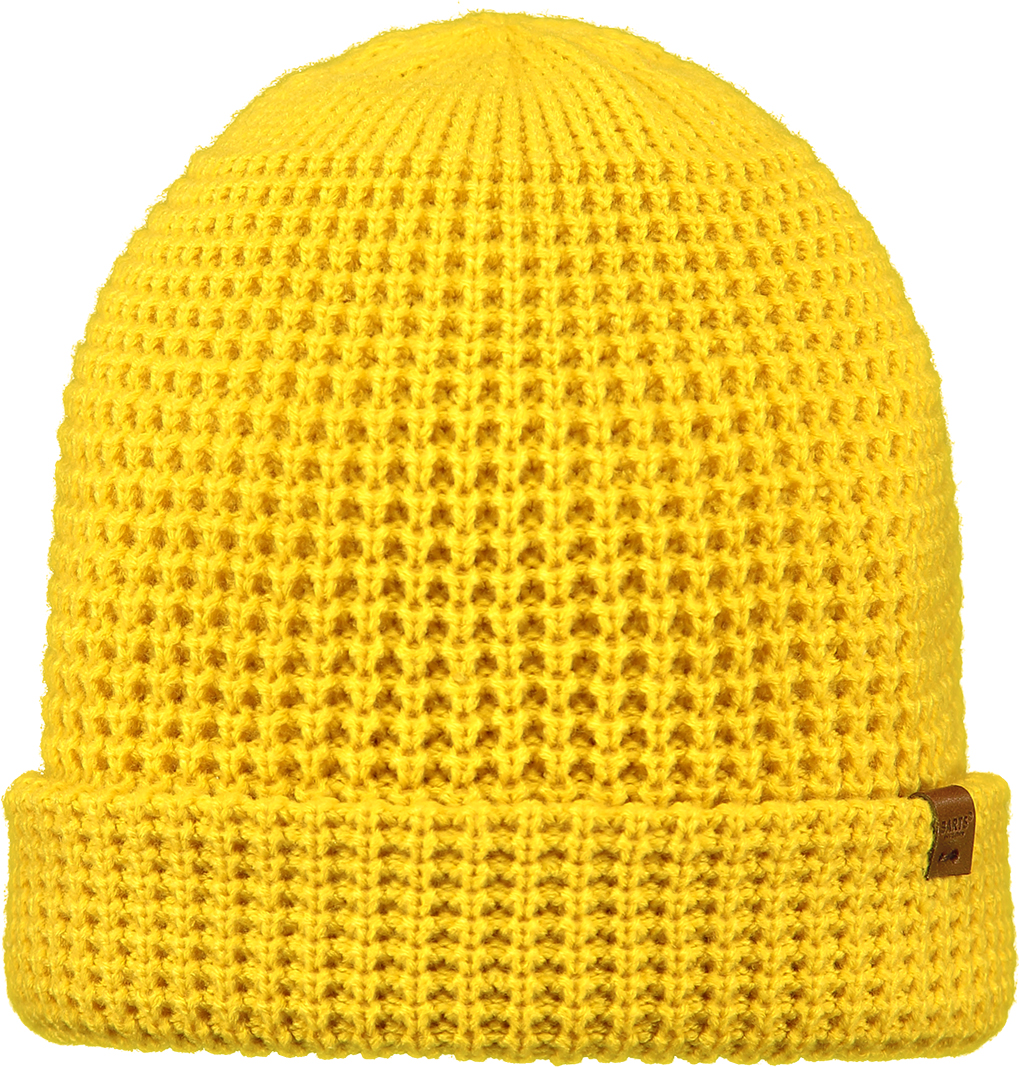 What materials are you using? Any innovations to talk about?
At BARTS we use a wide range of premium materials for our beanies. Wool is the most premium quality of our winter collection and we use different types in our accessories. Wool differs in softness, thickness, density, shininess and other important characteristics depending on its origin. Like alpaca, cashmere, yak or merino.
What about colour palettes and graphics?
Besides the contrast colours, also bright fuchsia pink return as a statement tone and fluorescent colours are here again. We see colours like burgundy, bottle green, red, cherry, purple and lipstick. We've also noticed a huge trend in winter white. If we look at the graphics, we see a lot of abstract animal prints, sportive stripes and coloured checks coming winter.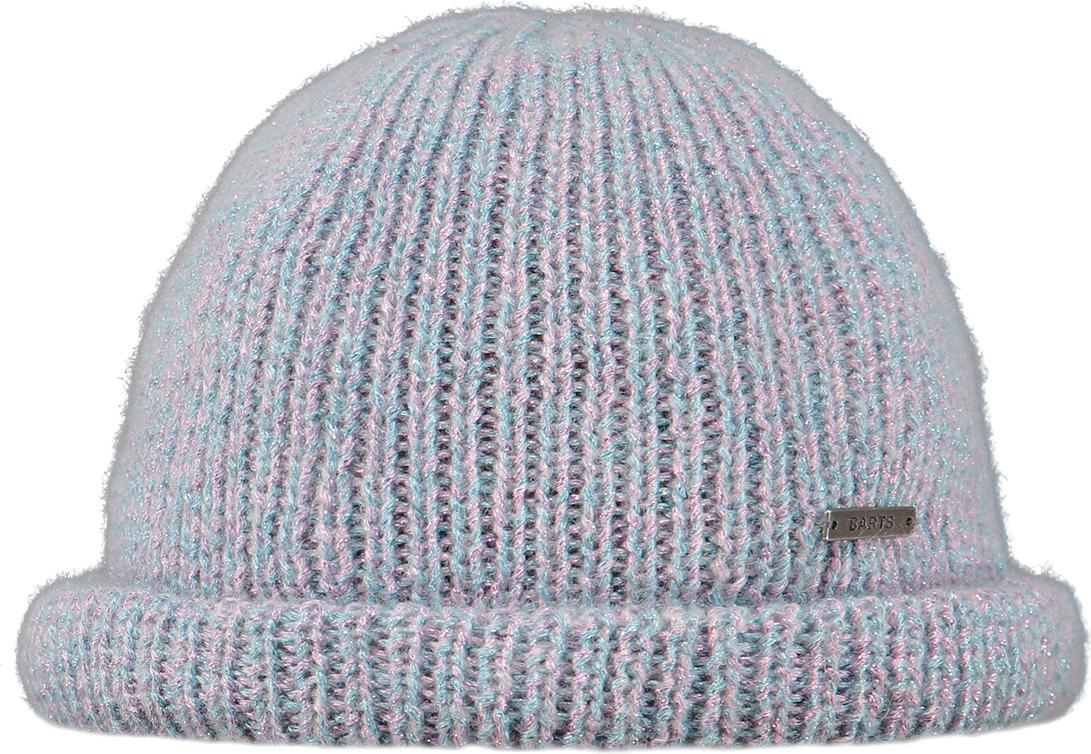 Any stand out new silhouettes/models?
The convertibles are styles with a story. Each style can be customized, folded, rolled – converted! For example, the Janiya beanie which can be worn as a sloppy beanie, fold it once for a turn up beanie, fold it again for a fisherman's look. Or the Codey Beanie which can be rolled, folded, whatever you like! We also have this cool Balaclava called 'Preeda'.
Please talk us through your 2-3 keys models for FW20/21.
First, we would like to introduce the new Heavenly Beanie with an on-trend rolled-up edge. The Gregoris Beanie is also one of our key items because of its Fair Isle pattern. This is a traditional knitting technique used to create patterns with multiple colours. It's named after Fair Isle, one of the Shetland islands.