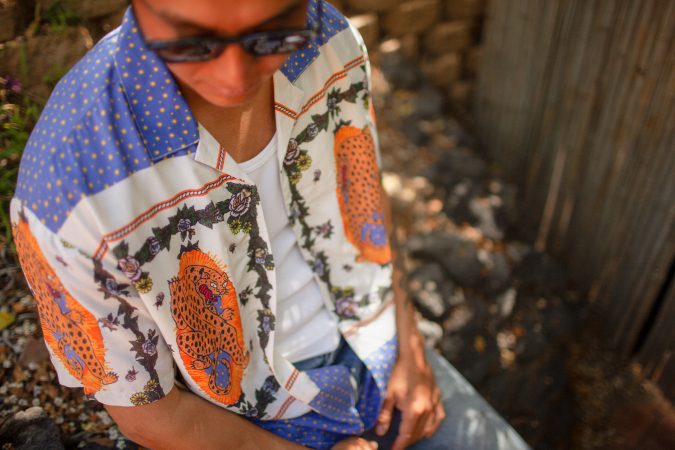 Brixton 2024 Men's Streetwear Brand Preview
Retail Buyers Guide: Mens Streetwear SS24 Retail Buyer's Guide
Brand: Brixton
Interviewee: N/A
Are you doing anything new with materials, colours and textures/ technology?
We are introducing/ utilizing COOLMAX technology in our new Every Day Shorts, with propriety grown fibers that channel moisture away from the skin. The short is lightweight and breathable, keeping you cool, dry and comfortable even in high temperatures. We are also excited to offer coolmax in our headwear program in various styles.
What are the trends you're seeing for SS24?
For SS24 we are focusing on keeping things cool, relaxed and light weight. Designing into our core silhouetted with linen blends, cotton slubs, seersucker textiles, as well as the coolmax technology. When it comes to color palette we visited Mexico City and really took inspiration from the bright, vibrant colors that decorate the street with still maintaining our brands route by playing with more of a sun faded approach to the bright bold colors of the City.
What styles are you pushing? I.e workwear/techwear
We are continuing to push our Builders workwear/ utility story that we focused on in Fall/Holiday 23 and bringing it into the spring and summer months with soft utility story. Keeping our core workwear stretch canvas in our key styles ( Builders 5Pkt, Carpenter pant, and Cable Trucker Jacket) and introducing a Builders Mechanics Short Sleeve Top in a cotton, nylon, stretch that is not only functional with our utility details but also has antimicrobial and moisture wicking properties within the fiber.
Sustainability is always important – what're your contributions to making the industry more sustainable?
I think we are always striving to be the most sustainable as we can as a brand and it starts with the product. Working with sustainable fibers like repreve polyester and anywhere we can use a recycled material we push to do so. We use all FSC certified trims, source all of our wool for our brimmed hats from a certified cruelty free farm, and ship all of our goods in a bio oxo bag. Most of our snapbacks are made with Bureo NetPlus recycled fishing nets, as fishing nets are the most harmful form of ocean pollution.
More than anything we focus on making truly great quality product that can stand the test of time both in style and longevity. We want for our pieces to be able to be passed on to the next generation.
What is the "must have" boardsports look (head-to-toe) for next season?
Casual shorts with utility pockets, a straight bottom camp collar woven layered over a tee and a trucker hat to finish the look
Do you have a denim line? If so, what are you bringing to the table for next season?
This season we do not have denim in the line, we really wanted to keep focus on our core qualities like our cotton/repreve stretch twill and builders canvas and introduced lighter weight non denim qualities, which really helps elevate the line with new textures, prints and patterns.